Abu Simbel Sun Festival Event - 22 October 2023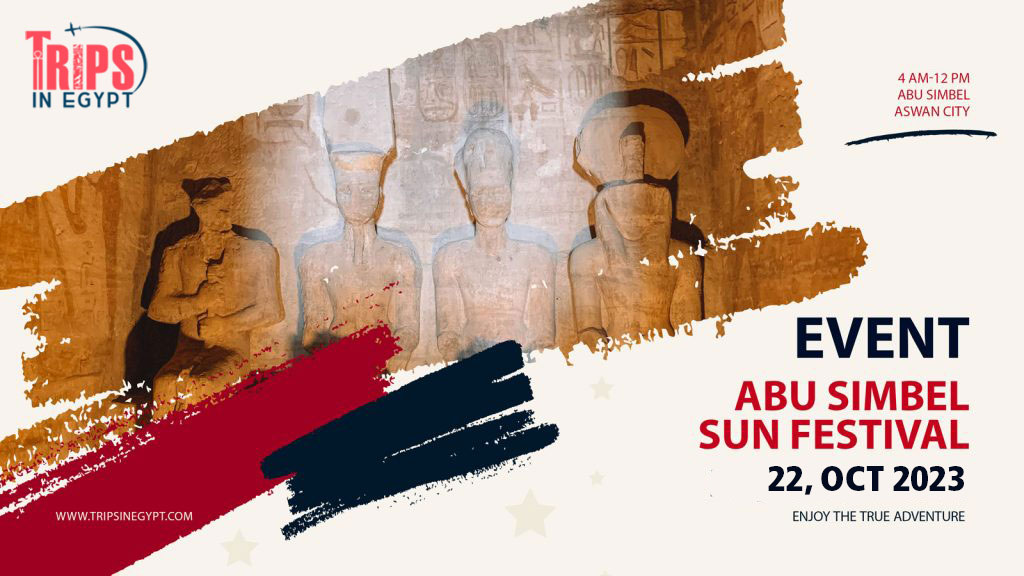 Some people say a miracle does happen twice but in Egypt, the land of heaven is where everything is possible. The Abu Simbel temples sun festival is a rare phenomenon that happens twice each year on the 22 of February and October when the sun's rays choose to light up the southern deep border of Aswan revealing all the tremendous beauty and greatness of one of the oldest civilizations ever created on the face of the earth more than 4500 years. The Sun festival of Abu Simbel temple is more than just a festival but a celebration of the imagination, brilliance, and the Endeavour of the ancient Egyptians plus their deep connection to their nature & the powers that be which they desired to honor with their king Ramses the Great.
Transportation for Abu Simbel Sun Festival Event – October 2023
The great Abu Simbel Temples can be found on the western bank of Lake Nasser, about 230 km southwest of Aswan. There are many ways to reach Abu Simbel temples depending on your location.
Transportation from Luxor City
From the city of a hundred gates Luxor is a train ride to Aswan from the train station in Luxor then a car ride from Aswan to Abu Simbel Temples.
Transportation from Hurghada
From the exotic city resort of Hurghada, everyone can take a direct car ride to Luxor then catch a train from Luxor to Aswan then take a car ride from Aswan and Abu Simbel temples.
Transportation from Cairo
From Cairo, everyone can catch a direct flight from Cairo International Airport to Aswan Airport and once you arrive, you will then be transferred by car to Abu Simbel temples.
Transportation from Marsa Alam
From the exotic city resort of Marsa Alam, everyone will catch a car ride from Marsa Alam to Aswan then from Aswan is a car ride directly to Abu Simbel temples.
Transportation from Aswan
From the majestic city of Aswan is a magical car ride leading to the magical sun festival of Abu Simbel then head back to the hotel.
On-Board of a Nile Cruise
A Nile Cruise is a perfect vessel to enjoy all the incredible attractions between Luxor and Aswan including the great temples of Abu Simbel.
Inclusions
Lunch meal.
Modern Air-Conditioned Vehicles.
All the service charges and taxes are paid.
All of the entrance fees to the selected sites are included.
Professional private Egyptologist tour guide during all your tours.
Our representative will be responsible for your pick up from your hotel and return.
Exclusions
Tipping.
Egypt Entry Visa.
International Airfare.
Any Extras Not Mentioned In The Itinerary.
Itinerary
The vacation of your dreams will be waiting at the legendary temples of Abu Simbel where every traveler will get to make some amazing memories during the heavenly sun festival. Trips in Egypt has customized the ideal itinerary where everyone will get to explore every inch of the Abu Simbel temple learn a great deal about its history and significance on the magical day of the 22 of October where the festival is at its best among an array of celebration. We will provide all our clients with a private A.C car which will transfer you from your hotel with delicious breakfast boxes to the great Abu Simbel temples. When you arrive at the majestic festival, a great number of locals and travelers from all over the world will enjoy this magical atmosphere of the Abu Simbel sun festival. Everyone will get to cast their eyes on the grand constructions of Abu Simbel temples found at the entrance and within the grand hall that houses beautiful wall images & incredible pillars plus within the darkest corner of the temple is four seated statues of Ra-Horakhty, the gods Amun & Ptah, and the great King Ramses II. Your tour guide will be your eyes and ears across the infinite and hidden wonders of Abu Simbel. During and after the sun festival is a great Nubian show which features live music and some of the most delicious genuine Egyptian foods. After the tour has ended, your tour guide will take you on a private A.C car to your hotel. During your time in Egypt, everyone will have the chance to choose their favorite additional packages and day tours.