Egypt Tours Packages – The Dream of All Travel Lovers
Our Egypt tours are the right ideal to make you experience all Egypt has to offer, check our Egypt tours packages and discover the historical attractions in Egypt main destinations like Cairo, Alexandria, Luxor & Aswan also, enjoy the best resorts along the Red Sea. Explore the breathtaking temples and tombs covered with sand in upper Egypt, witness the glory of the Egyptian pharaohs in the Pyramids of Giza, or board our Nile cruises to have the luxury of Egypt vacations packages.
∘ Recommended Egypt Tours
From

999

$ / PERSON
Egypt Itinerary 10 Days Cairo, Aswan, Luxor Hurghada Tour "Overland" With our extraordinary Egypt itinerary 10 days, you'll be able
From

750

$ / PERSON
Enjoy 6 Days Cairo, Luxor & Aswan Tour Package A wonderful 6 Days in Egypt itinerary to enjoy Cairo, Luxor &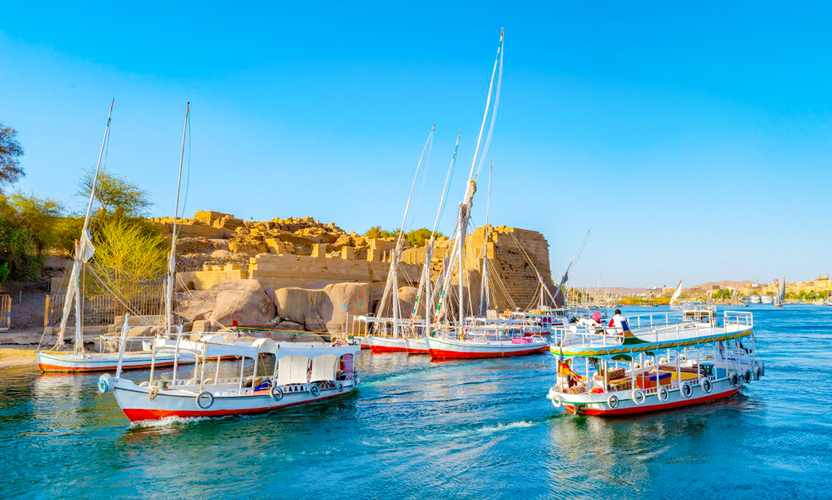 From

899

$ / PERSON
Our 8 Days Egypt Tour Cairo and Nile Cruise Package Your Dream Vacation Fantastic experience cover the most famous tourist attractions in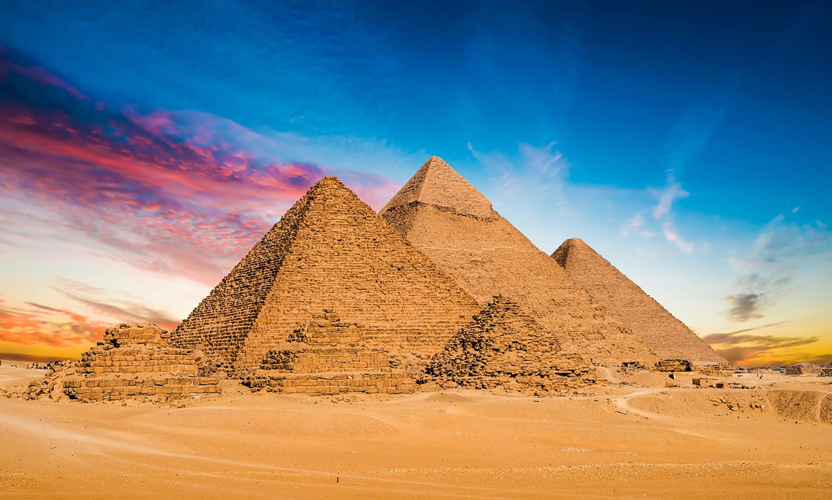 From

325

$ / PERSON
Breathtaking 4 Days in Cairo Egypt Enjoy a fantastic 4 Days in Cairo Egypt joined by a private tour guide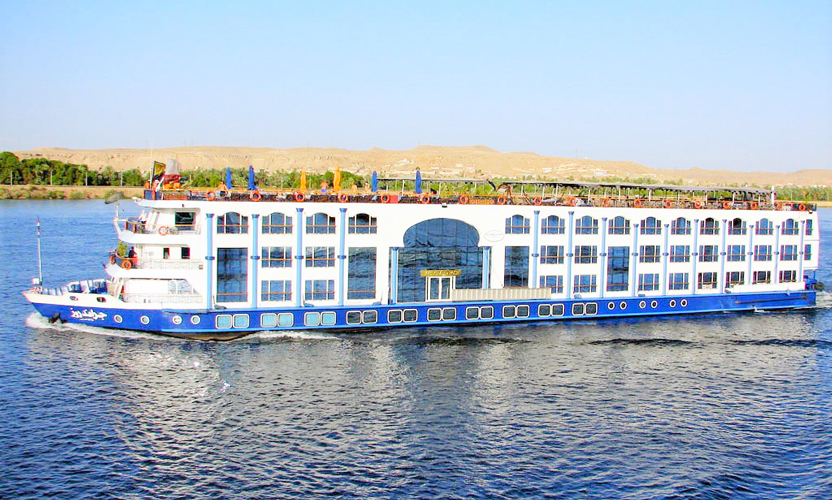 From

485

$ / PERSON
Breathtaking 4 Days Nile Cruise Aswan to Luxor Itinerary Witness the ancient Egyptian landmarks in upper Egypt through our 4 days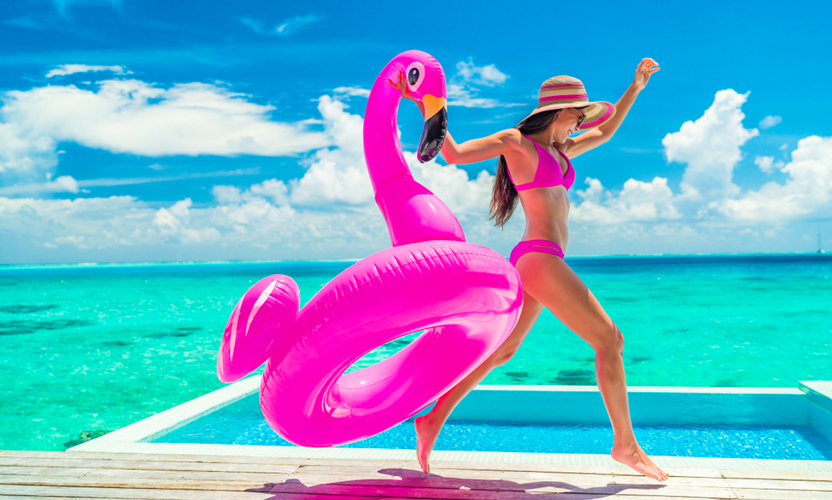 From

725

$ / PERSON
Extraordinary 7 Days Cairo, Luxor & Hurghada Holiday Live the true adventure that you always dream of and spend a
∘ Various Egypt Vacation Packages
"Trips In Egypt" tries to reach the maximum level of what is expected through its irresistible Egypt holiday packages for its unique unparalleled customers. Our Egypt travel packages are specially made to fit the needs of the different peerless guests with the best rating, incomparable services, and surely reasonable prices with different types of Egypt tours packages including Classic, Easter, Budget, Best Honeymoon, Luxury, Red Sea, Christmas, and Wheelchair tours. Don't miss the chance and book now one of our marvelous Egypt tours packages.
∘ Most Read Articles
When deciding to travel to Egypt and choose one of Egypt vacation packages suit for you, then you should have more information about Egypt and in this section, we provide you the most read articles such as the best attractions and destinations in Egypt, Pharaohs of Egypt and much more.
Get Amazing Chances to Discover Egypt with our Egypt Tour Packages
Through surfing our Egypt tours Packages, you'll find a marvelous collection of various Classic and budget tours that are truly spectacular based on the reviews of our dear customers through which you'll be able to visit:
Cairo – The City of A Thousand Minarets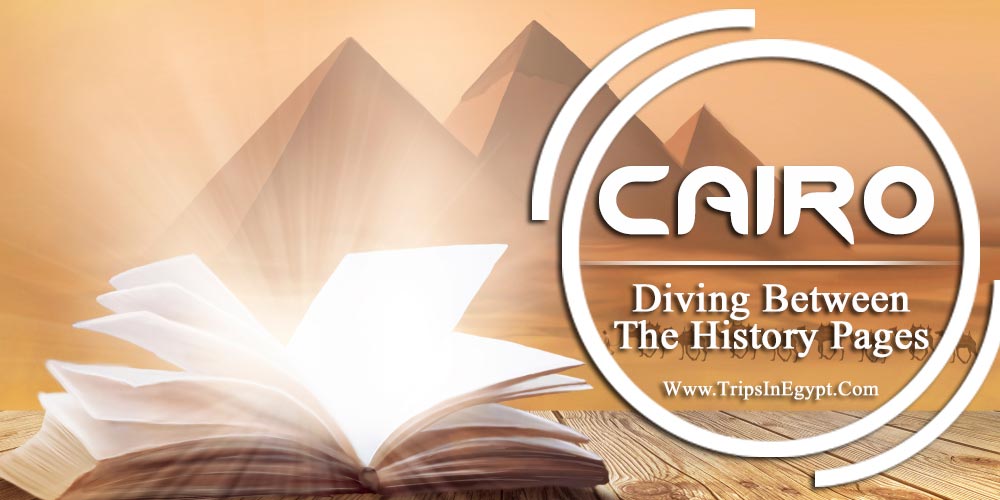 The capital of the most splendid country all over the world. Cairo contains inside the biggest number of attractions all over Egypt as it was the starting point for the pharaohs where they decided to build a complete civilization that is depicted in the complex of Giza Pyramids with its guarding Sphinx and the mummification location in the Valley Temple. Just imagine your ability to visit the location of the first pyramid that has ever been built "Saqqara Step Pyramid" and witness the greatness in Memphis city and then to get the chance to head to the modern civilization of Cairo in Salah el-Din Citadel, Mohamed Ali Mosque, Khan El-Khalili Bazaar, the Hanging Church and a lot of other attractions that can be visited with our Cairo Day Tours.
Luxor – Capital of Ancient Egypt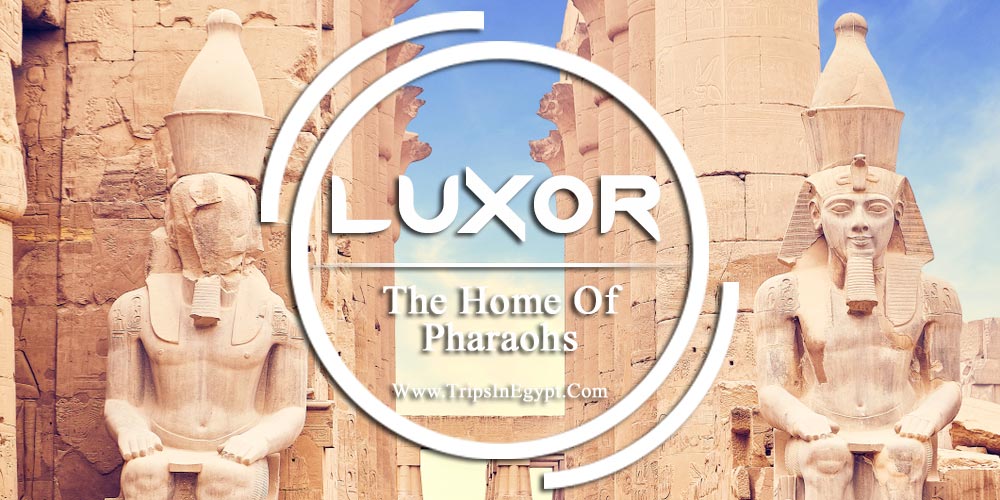 The city that contains inside more than third of the world' landmarks as Luxor was built in the location of Ancient Thebes and it is really special with its great sightseeing like Hatshepsut temple, Karnak temples, Luxor Temples in addition to its valley including Valley of the Kings & Valley of the Queens and you'll have a tiptop opportunity to head to the last remaining parts of the heritage of Amenhotep III that can be seen through his two breathtaking statues "Colossi of Memnon".
Aswan – The Nubian City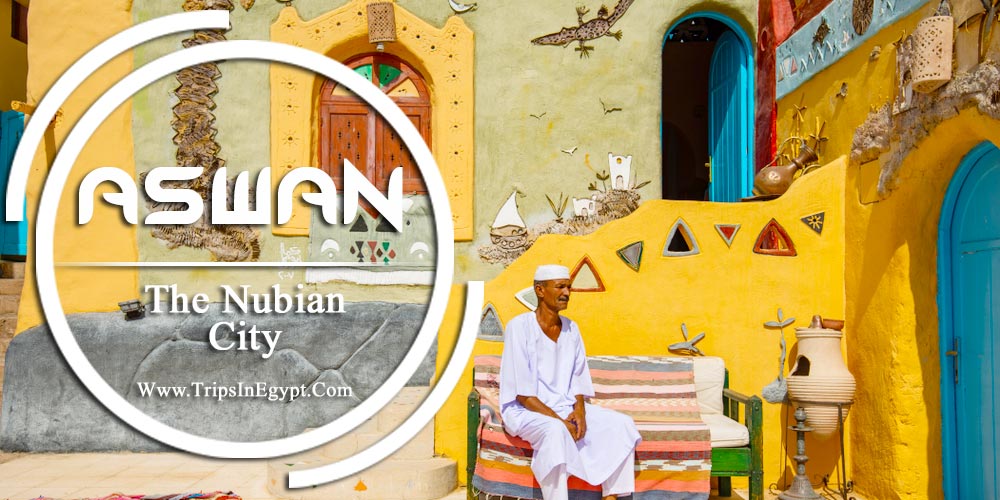 The lovely Nubian city that must be visited while being in Egypt, through which you'll be able to board the Nile River while booking our Nile Cruises to enjoy the best vacation you will ever have. You'll head with us to visit truly great temples and monuments there including Philae Temple, the High Dam, and the majestic Unfinished Obelisk, in addition to visiting the most exquisite temple there that is called Abu Simbel Temples.
Alexandria – The Pearl of The Mediterranean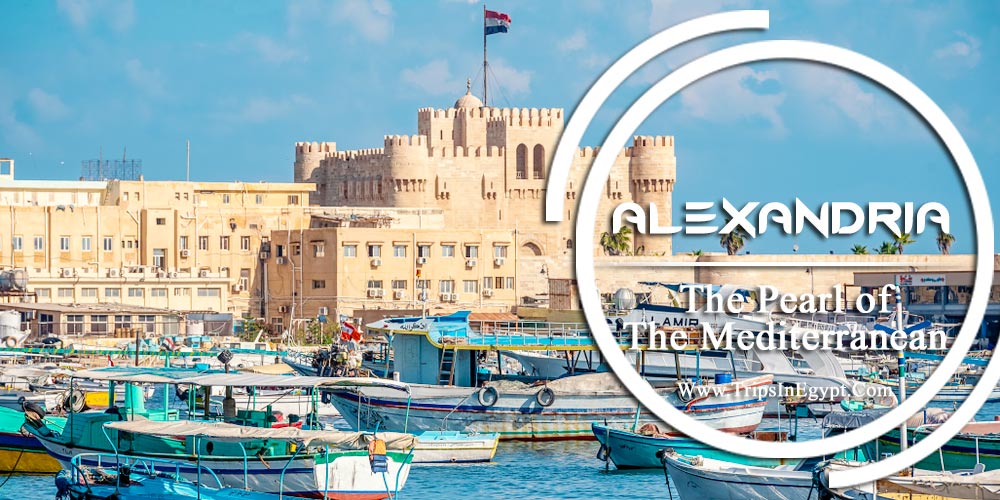 The most elegant city with its historical & modern attractions starting from the magnificent citadel of Qaitbay, the truly astonishing Alexandria library which although the catastrophe of burning it before doesn't stop it from being the largest and the most attractive library in the universe. You'll also find the need to visit the most mysterious catacomb of Kom Shokafa that combines features of ancient Greek, Roman, and Egyptian cultures. Finally, no visit to Alexandria is completed without visiting Pompey's Pillar.
Hurghada – The Essence of The Red Sea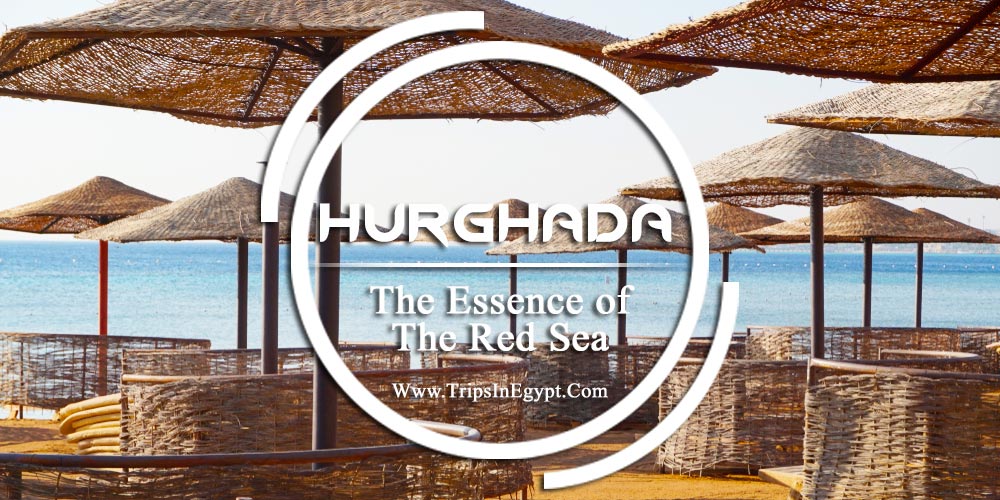 You'll enjoy the ability to transfer to the most superb coastal cities including the lovely city "Hurghada" to try some marvelous activities including adventurous snorkeling, spectacular diving, catching memorizing pictures with the most charming types of fish, and you also can try the adventure of desert safari by our quad bikes to relish the beauty of the Egyptian desert.
Nile Cruise -The Best Way to Discover Egypt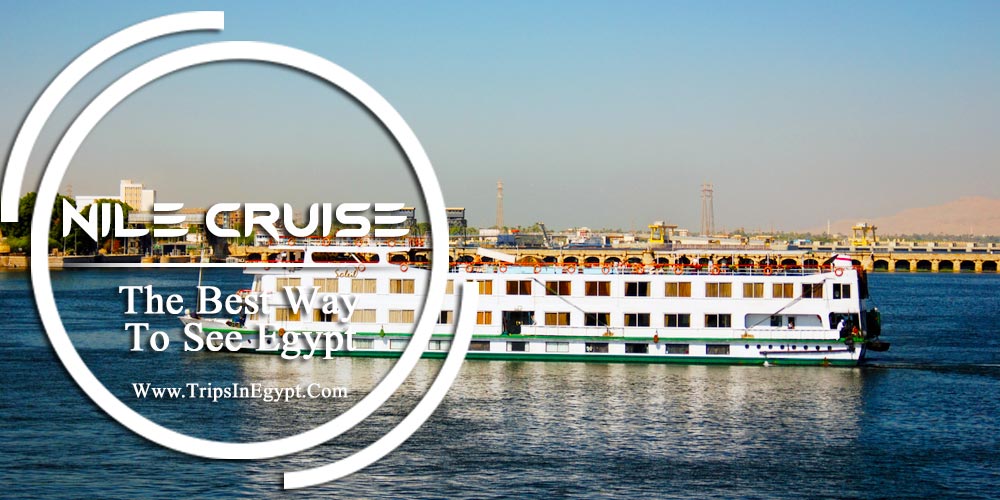 No better chance to discover the majority of the Egyptian secrets of its attractions than being on the board of Egypt Nile Cruises, which will add to your life a totally different venture. With all the facilities on the Nile Cruise from an open buffet, private cabins with full board accessible, swimming pool, Egyptian shows, gymnasium, and a lot of things that will allow you to get the feeling a king who is treated in a royal way. Visit the whole attractions in Aswan & Luxor in addition to sailing to Kom Ombo and Edfu with our deluxe highly recommended Nile Cruises during the whole year in different seasons so you don't have an excuse not to book your next Nile Cruise adventure in Egypt.
Watch The Real Inspiration That "Trips in Egypt" Has to Offer:
Is It Necessary to Have A Visa to Enter Egypt?
Yes, you need to obtain a visa in order to be able to spend your vacation in Egypt. The best thing in this process is that, this matter takes only a few minutes to be accomplished and a lot of nationalities can obtain their visa upon their arrival to Egypt just like Americans and here are the required steps to have it:
1- You should apply for a passport well before your trip.
2- You should consult your local government website if you want to have any information about Egypt.
3- You should apply for a tourist visa through your local Egyptian consulate or embassy.
4- Bring money for your visa application fee as it usually costs only 25 USD per Person.
5- Bring additional documentation, if needed.
Others can easily apply for an e-visa from their country and both types last for 30 days from your arrival. If you wanted to extend your stay in Egypt, then you can head to the Ministry of the Interior and apply for an extra one. Yout can read more about types of Egypt entire visa, which countries that can obtain their Egypt visa upon their arrival, countries that need to state security approval, passports don't require a visa for Egypt and much more through our Egypt entry visa article.
Which Currency Should I Bring with Me?
The main currency in Egypt is the Egyptian pound but you don't have to exchange your money with the Egyptian pound as the majority of stores and shops in Egypt accept credit cards and can deal with USD. There are many ATMs in Egypt so that you don't carry a lot of money with you. If you want to change some of your money with the Egyptian pound, the best place to do so is at the airport upon your arrival as the value of the USD in Egypt is so high.
Why Choose Us to Arrange Your Egypt Tour Packages!!
Through "Trips In Egypt", you'll know the real meaning of having fun and you'll also reach the level of singularity you're going to gain after experiencing one of our Egypt vacation packages. We have adorable Egypt Christmas Packages to celebrate with your family at Christmas or even to have the honeymoon of your dreams with your beloved one with our Honeymoon Packages to Egypt. Don't forget to experience the upcoming Easter in Egypt through choosing one of our Egypt Easter Tours to spend some magical time celebrating in the land of pharaohs. "Trips in Egypt" didn't forget its friends who may have a disability and we provide Egypt Wheelchair accessible Tours that are customized especially to fit the needs of our guests. Finally, for those who are in love with beaches, adventure activities, we prepared the best Egypt Red Sea tours through which you'll visit terrific Egyptian coastal cities like Hurgahada, Sharm El-Sheikh and more.
Can you imagine that you can do all of this with the most reasonable prices that are incomparable with the rest of the other travel agencies as we don't seek for money, it is our last concern. What we really seek to is to let Egypt the most visited country just like how it has been during the whole of its history. Egypt "The Cradle of Civilization" about which hundreds if not thousand spoke and mentioned because of its great heritage. You can also get into Egypt travel planner to customize your convenient trip based on your schedule & your desire and make sure that all of our Egypt vacation packages include reservations in the most splendid Full- Services hotels, best AC vehicles, and a professional Tour Guide