Egypt Easter Tours 2020
The Mother of the World "Egypt" is considered the best country to spend your Easter Holiday and with our Egypt Easter Tours, you'll spend the most mesmerizing Easter vacation of your life. Experience your Easter holiday among the pharaonic heritage and surrender yourself to Egypt Easter tours were to freely practices your ceremonial rituals. Live the adventure in a phenomenal atmosphere and impress the ancient historical attractions in Cairo, Alexandria, Luxor, and Aswan. Be close to Giza Pyramids, one of the seven world wonders in Cairo and cruise the Nile River among Luxor and Aswan ancient glorious temples and tombs. Egypt Easter Tours also provides more prestigious option to relax over the Red Sea Shores in Hurghada, and Sharm El Sheikh.
"Egypt Easter Holidays 2020" are planned by our professional travel experts to offer the best service at the most affordable prices. Book your favorite trip or you can contact us via "Egypt Tailor-Made Holidays".
From

599

$ / PERSON
Incredible 8 Days Nile Cruise and Hurghada Holiday Now with our remarkable 8 days Nile cruise and Hurghada holiday, you
From

1225

$ / PERSON
Enjoy Egypt Itinerary 14 Days Our Egypt itinerary 14 days is going to open new horizons for those who seek
From

999

$ / PERSON
Egypt Itinerary 10 Days Cairo, Aswan, Luxor Hurghada Tour "Overland" With our extraordinary Egypt itinerary 10 days, you'll be able
From

599

$ / PERSON
Incredible 4 Days Cairo and Luxor Holiday Package If you were looking for true beauty, then our 4 days Cairo
From

1275

$ / PERSON
13 Day Best of Egypt Tour Having the perfect vacation has never been easier, Spend 13 days Egypt tour to
From

1075

$ / PERSON
Wonderful Experience for 11 Days Egypt Tour Cairo, Alexandria & Nile Cruise Walkthrough all the majestic destinations of Egypt through
From

599

$ / PERSON
Experience 4 Days Cairo and Aswan Tour Package If you admire ancient mesmerizing architecture and glorious history then our 4
From

599

$ / PERSON
Fascinating 4 Days Cairo and Abu Simbel Holiday 4 days don't seem like much time but with our 4 days
From

325

$ / PERSON
Breathtaking 4 Days Cairo and Alexandria Tour Package Prepare yourself to unleash your imagination as you are going to meet
From

950

$ / PERSON
9 Days Egypt Tour to Cairo, Nile Cruise & Alexandria Don't miss the chance to savor the whole nine yards,
From

850

$ / PERSON
9 Days Cairo, Alexandria & Sharm El Sheikh If you are looking for the ideal vacation then our 9 days
From

975

$ / PERSON
Cairo, Luxor & Hurghada Tour Package Many people around the world spend their time looking or planning the ultimate vacation
From

799

$ / PERSON
7 Days Cairo and Upper Egypt A weak doesn't seem like a long time to explore all of Egypt but
From

699

$ / PERSON
Experience Egypt in Cairo, Luxor & Alexandria Tour If you have ever dreamed of witnessing real magic, then "Trips In
From

850

$ / PERSON
Magical 7 Days Egypt Tour to Cairo, Nile Cruise & Alexandria It's a very rare occurrence when you get the
From

800

$ / PERSON
Cairo, Luxor, Aswan & Abu Simbel Tour Don't miss the chance to spend a magical 6 days Cairo, Luxor, Aswan
From

1550

$ / PERSON
15 Days Egypt tour "The Tour of  A Lifetime" A fantastic journey for 15 days Egypt tour, visit the wonders
From

1325

$ / PERSON
12 Day Egypt Tour Cairo, Nile Cruise & Hurghada Vacation Discover Egypt from a new style through our 12 day Egypt
From

925

$ / PERSON
Extrodinerary 10 Days Egypt Tour Cairo, Alexandria & Nile Cruise Change your life routine for 10 days Egypt tour Cairo, Alexandria
From

899

$ / PERSON
Our 8 Days Egypt Tour Cairo and Nile Cruise Package Your Dream Vacation Fantastic experience cover the most famous tourist attractions in
From

725

$ / PERSON
Extraordinary 7 Days Cairo, Luxor & Hurghada Holiday Spend a wonderful 7 days Cairo, Luxor & Hurghada holiday to visit Cairo
From

750

$ / PERSON
Enjoy 6 Days Cairo, Luxor & Aswan Tour Package A wonderful 5 Nights / 6 Days in Egypt itinerary to enjoy
From

375

$ / PERSON
Breathtaking 5 Days Cairo & Alexandria Tour Package Our 5 days Cairo & Alexandria tour package covers the main attractions in the
From

325

$ / PERSON
Breathtaking 4 Days in Cairo Egypt Enjoy a fantastic 4 Days in Cairo Egypt joined by a private tour guide
∘ Read More Information About Egypt
Here is a list of articles about Egypt such as how is the Easter in Egypt, best places in Egypt, and much more.
Read More About The Easter in Egypt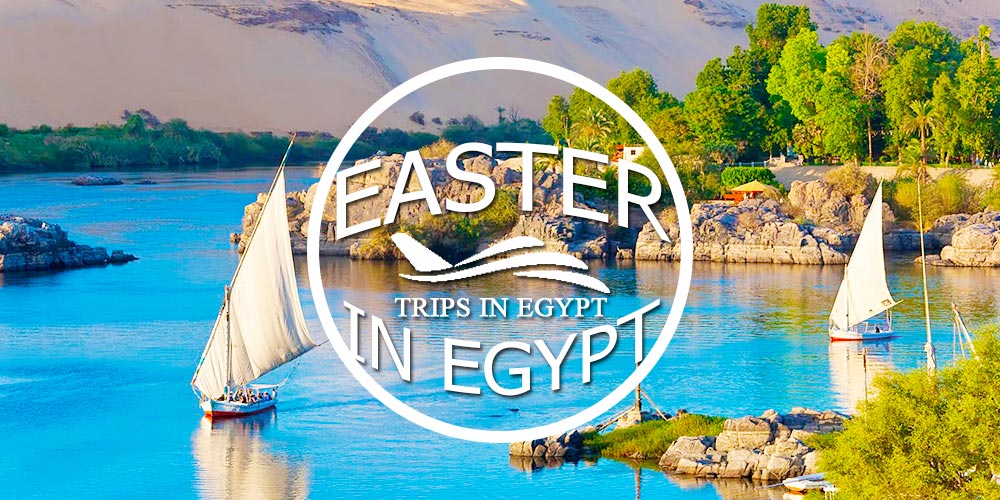 Easter is an amazing celebration related to the resurrection of Jesus from the tomb after his crucifixion. What makes it a truly special occasion is that all people from different religions from around the world love celebrating such an occasion in different ways according to the customs and traditions of their country. The week that precedes Easter is called "the Holy Week" and Easter usually follows a period of fasting that is called "Lent". That Holy Week includes many spectacular days just like Palm Sunday, Maundy Thursday "the day of the last supper of Jesus", Good Friday, and so on.
There are some well known Easter Symbols like the Easter Bunny and the Easter egg, which truly represent the true concept of Easter. The truly marvelous thing about Easter in Egypt is that is it followed by the day of Sham El-Naseem "The Spring Day". During that day all Egyptians, not just Coptic visit gardens, buy flowers, enjoy the sun rays in the early morning, enjoy the extraordinary lovely Egyptian weather.
Amazing Places In Cairo To Visit Through Egypt Easter Tours

Cairo CityIn Cairo, during your Egypt Easter Tours, you don't have to worry about the heat as you'll be surprised with the cool terrific weather which will let you discover the astonishing Giza Pyramids, head to the Egyptian Museum to visit the awesome artifacts that were once being owned by great Egyptian Pharaohs like King Tutankhamun and his golden mask. You may also want to visit the tiptop citadel in Cairo with its marvelous Mohamed Ali Mosque and end your trip in Cairo with a lovely shopping tour I the largest open-air market "Khan El-Khalili Bazaar".
Amazing Places In Luxor and Aswan To Visit Through Egypt Easter Tours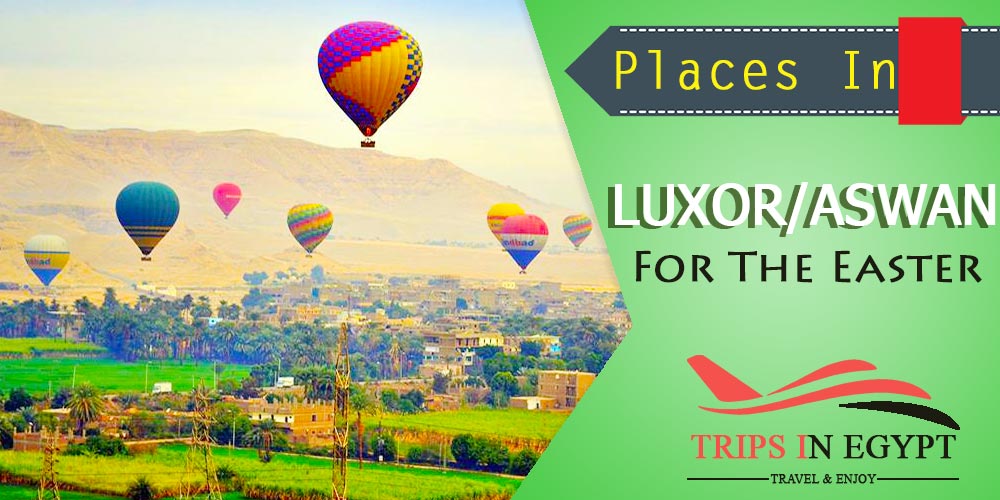 In Luxor & Aswan you'll spend such a magnificent time visiting the tombs temples, and chapels there including Valley of the Kings, Hatshepsut, Karnak, Luxor, Philae Temple, Kom Ombo, Edfu, Dandara, Abydos temples, Colossi of Memnon, the High Dam, the Unfinished Obelisk, and a lot of other fanciful attractions that you need to visit while being in Egypt during the Easter Vacation. No better chance to board Egypt Nile Cruises to enjoy the whole beautiful views and weather on the board of 5* Nile Cruises to have the luxuriant vacations that you seek to spend.
Amazing Places In Alexandria To Visit Through Egypt Easter Tours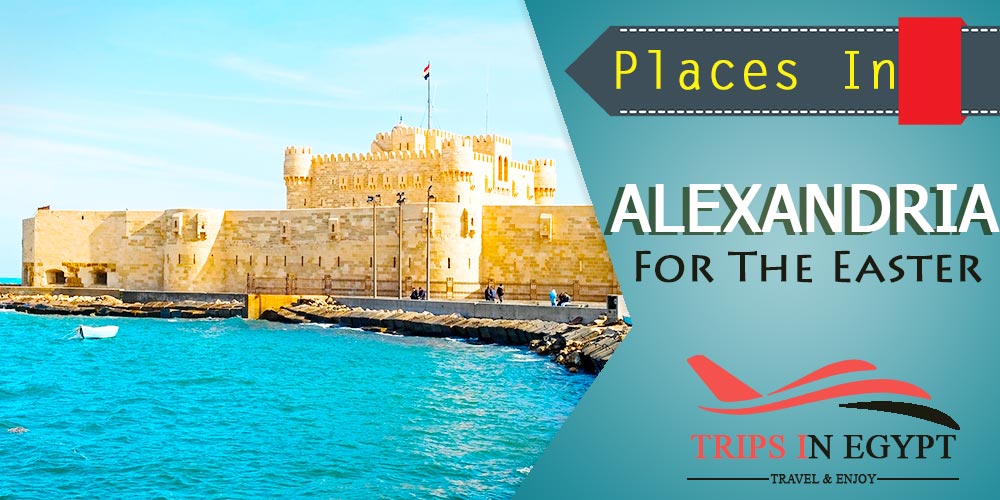 In Alexandria "The Bride of the Mediterranean" is widely known to be the most visited Egyptian city during Easter as the weather in such a coastal city. In Alex, you'll have the opportunity to mix between all that is ancient & modern while visiting its attractions such as Pompey's Pillar, the Catacomb of Kom El-Shokafa, Qaitbey Citadel, and Alexandria Library.
Amazing Places On The Red Sea To Visit Through Egypt Easter Tours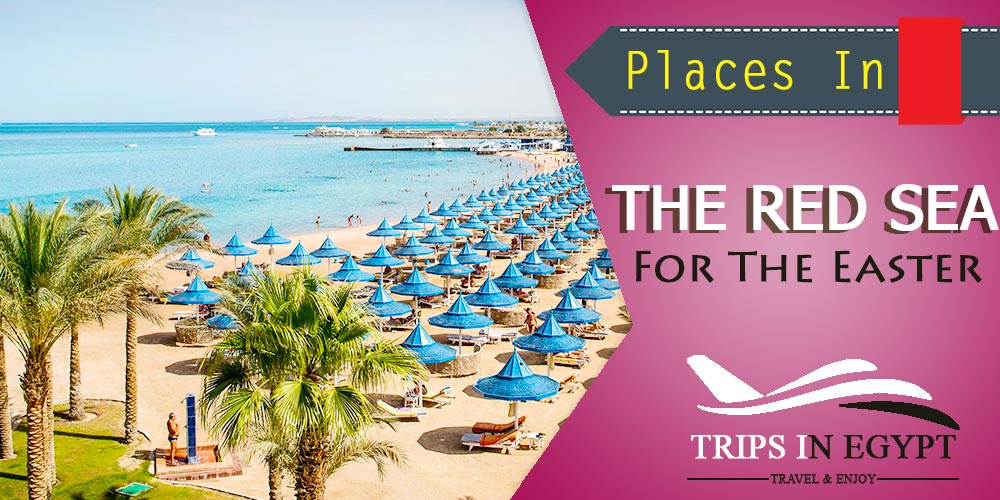 "Trips in Egypt" also prepare some breathtaking tours to different coastal cities to enjoy the Egyptian weather as possible as you can through traveling to Hurghada, Sharm El-Sheikh to spend some imaginary time on the beaches of the Red Sea relaxed, meditated, or even practicing some water activities like snorkeling, diving, and swimming with dolphins to have a totally deluxe special Easter holiday.
Watch the beasutiful places you can spend you Easter vaction in Egypt:
What Does Weather Like During Egypt Easter Tours?
Egypt is known with its cool weather during the different parts of the year and when it comes to Egypt Easter weather; it needs books to describe how beautiful it is to spend a marvelous Egypt Easter Tour. Because of the beautiful weather of Egypt during that time, you'll be able to visit a lot of unique places such as historical, ancient, modern, Islamic, and Coptic destinations in various Egyptian cities.
Why Choose Us for Your Egypt Easter Tours 2020??
Our Egypt Tour Packages are customized to provide you with various types of tours that can combine all of the previously mentioned landmarks in the best possible services and the most affordable prices. So take the decision of spending your best Egypt Easter Vacations and join us to have your spectacular trip "Your lifetime vacation".