The History of Hurghada
If you are looking for the most elegant enthusiastic cheerful country on earth, then Egypt should be your worthwhile choice especially its awesome city Hurghada.
It has a population of 95622 and that is why it's considered to be one of the best resorts in the Red Sea. Its climate is fantastic most of the year that attracts tourists around the world.
It is the best place for those who really seek the beautiful weather the extraordinary unique beaches to spend an imaginary vacation.
The Location of Hurghada
Hurghada is a gorgeous city in the Red Sea Governorate of Egypt. It stretches for about 36 kilometers along the seashore.
It is located 27.26 latitudes and 33.81 longitude that gives it a unique location from all of its surroundings.
The Climate of Hurghada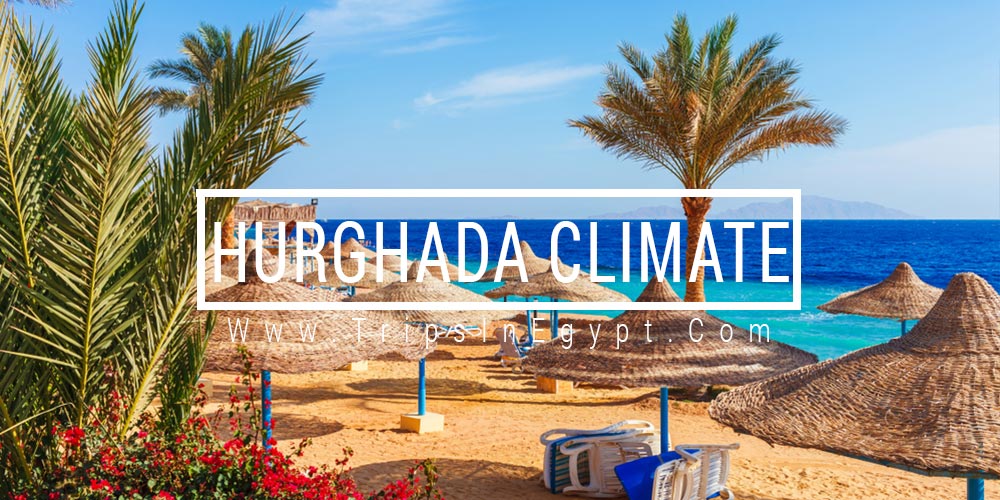 The climate in Hurghada is a subtropical desert. Its average temperature ranges from 16 °C in January and February to 31 °C in August and July.
Winter in Hurghada is very mild. Spring is pleasantly warm. Summer is somehow hot and autumn is sunny and hot..
Facts About Hurghada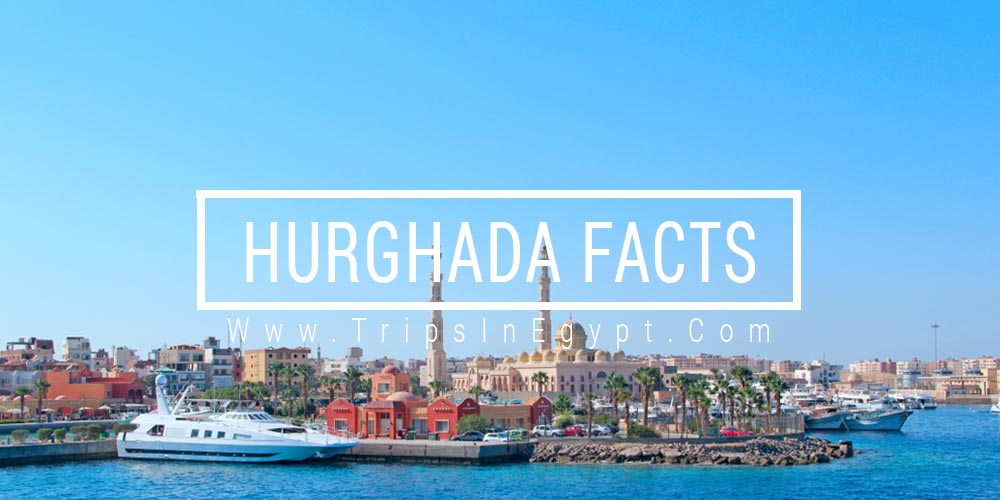 There isn't much to know about Hurghada before its late 20th-century establishment when Egypt knew its potentials. This gorgeous city was established in the 20th century.
It began as a fishing village but in 1980, it has become the leading coastal resort on the Red Sea. It has acquired its name from a plant that used to grow naturally in ancient times.
In 1913, people who lived there discovered oil in the area but they didn't start to export it until 1921. Thanks to its location, it has become one of the most significant ports in Egypt after being a small fishing port.
The fishing village of Hurghada remained isolated and unknown during Al-Quseir's centuries, despite its spectacular diving and breathtaking Red Sea beaches.
Best Activites to Do in Hurghada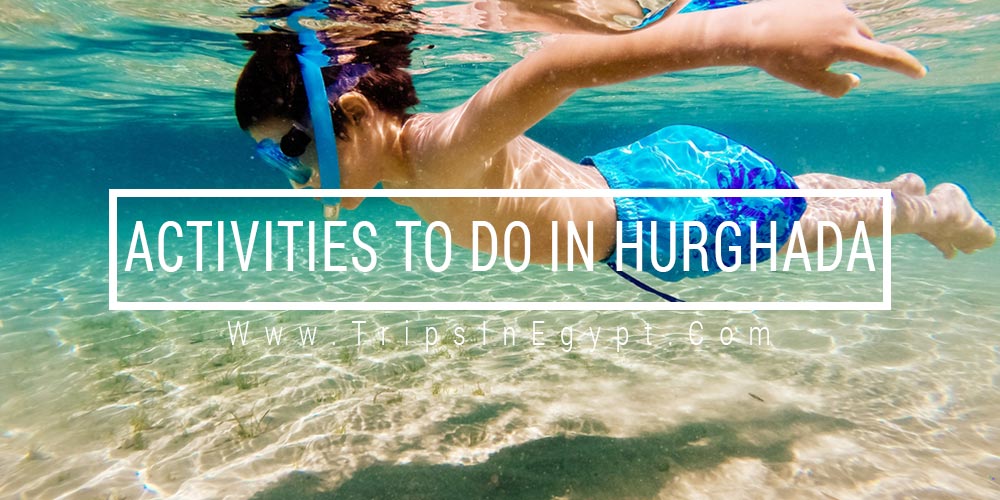 There are many unbelievable things to do in Hurghada such as Snorkeling. If you are an adventurous person and seek to find joy and entertainment, then Hurghada has the best opportunity to try a snorkeling adventure in.
Having a private tour with an expert tour guide, you can have an amazing tour to the Big Mosque, St Mary Church, and definitely free time for shopping in the bazaars or board the submarine.
Nothing in the world is better than getting deep underwater to enjoy the tranquility of life beneath the waves of the Red Sea.
Visit the Miniature Museum, it is a charming place and has unique artistic measurements so don't underestimate such a place. It consists of a collection that includes about 60 artistic items.
Enjoy a tour exploration to the Giftun Island, the Giftun Islands boast a beautiful sandy beach and clear blue water. They can be very crowded at different times as they're visited by the majority of boat trips. Grab a snorkel and explore an alien habitat beneath the waves of the Red Sea.
Experience the desert safari trips, get into different types of terrain that can't be reached by cars and orient yourself with the quad bike. Your tour guide will assist you in reaching and accessing all hidden and different locations that attract the majority of people.
Best Tours from Hurghada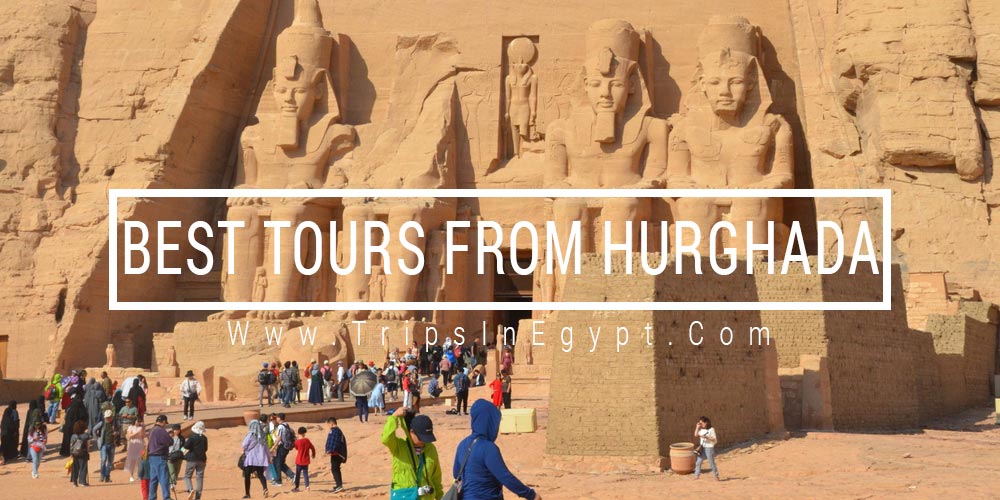 while being in Hurghada, you have a great chance to discover the second part of Egypt which attracts the tourists from the world around the year to enjoy the best destination in Egypt, have knowledge the history of Pharaohs and watch temples & tombs of them.
So catch two birds with one stone by enjoying the relaxing in Hurghada and experience an unforgettable trip to the attractions of Egypt and here we provide you the best tours which you can book from Hurghada.
1- Private Luxor Day Trip from Hurghada
Luxor is a fancy country full of archaeological sites. so through our Luxor tour from Hurghada, you can discover the bespoke Luxor attractions just like the amazing Valley of the Kings, Hatshepsut temple, Colossi of Memnon, and Karnak temple with an expert tour guide.
2- Splendid Day Trip from Hurghada to Cairo by Plane
Also it's a great idea to book a day trip from Hurghada to Cairo by plane where you can be close to the Ancient Egyptian Civilization and meet the amazement of the Ancients' minds through visiting the Great Giza Pyramids, emphatic Sphinx, the Miraculous Egyptian Museum, and the amazing Valley Temple that was used in the Mummification process of the mummy of the king.
3- Memorable Trip to Aswan & Abu Simbel Temple from Hurghada
you can visit the two temples of Abu Simbel that are considered to be two masterpieces from the Ancient Civilization. They are located in a village in Nubia about 230KM from Aswan.
Also a trip to Aswan, which it's known for its admirable attractions that you have to see such as, the noteworthy High Dam, The Unfinished Obelisk, and the awesome Philae Temple, and more.
4- Majestic Nile Cruise from Hurghada
Cruising the Nile Valley between Luxor and Aswan, having a Nile cruise from Hurghada is your best chance to discover all of what you want to know about a place anywhere in the world.
These Nile Cruises can take you to the heart of Egypt where you can enjoy the beautiful view over incredible Egypt.
Therefore, if you're in love with ancient Egypt and its great civilization then you have to check our tours from Hurghada.