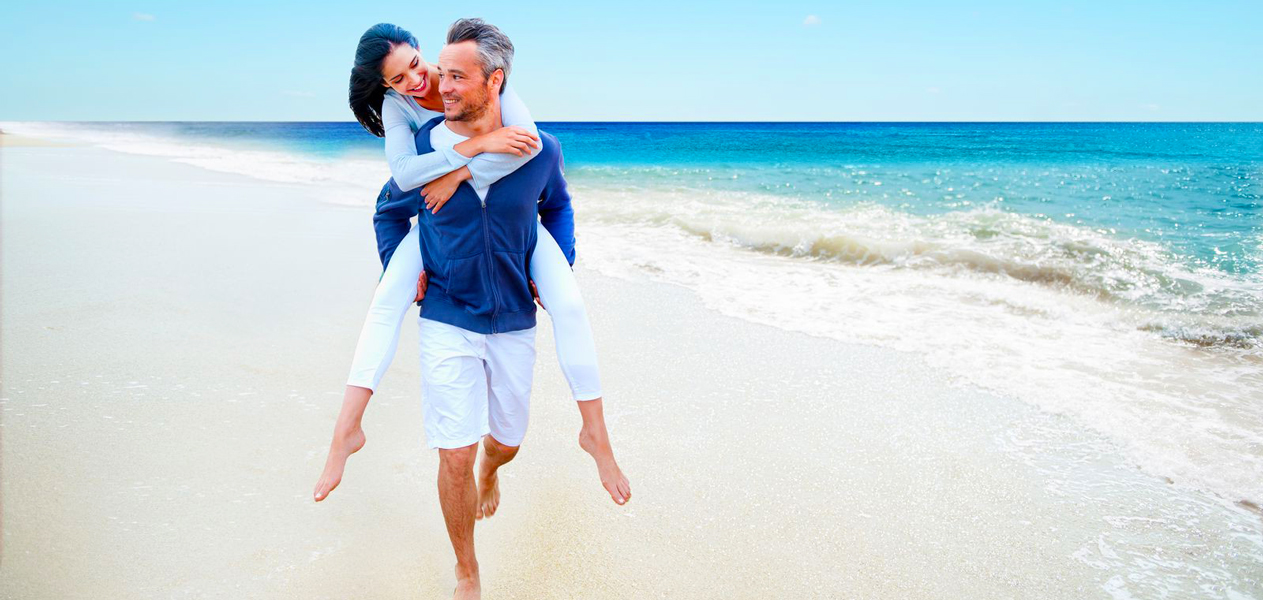 Hurghada City
The History of Hurghada
If you are looking for the most elegant enthusiastic cheerful country on earth, then Egypt should be your worthwhile choice especially its awesome city Hurghada. Here is all information you will know about Hurghada:
It has a population of 95622 and that is why it's considered to be one of the best resorts in the Red Sea. Its climate is fantastic for most of the year that attracts tourists around the world. It is the best place for those who really seek the beautiful weather the extraordinary unique beaches to spend an imaginary vacation.


The Location of Hurghada

Hurghada is a gorgeous city in the Red Sea Governorate of Egypt. It stretches for about 36 kilometers along the seashore. It is located 27.26 latitudes and 33.81 longitude that gives it a unique location from all of its surroundings.


The Climate of Hurghada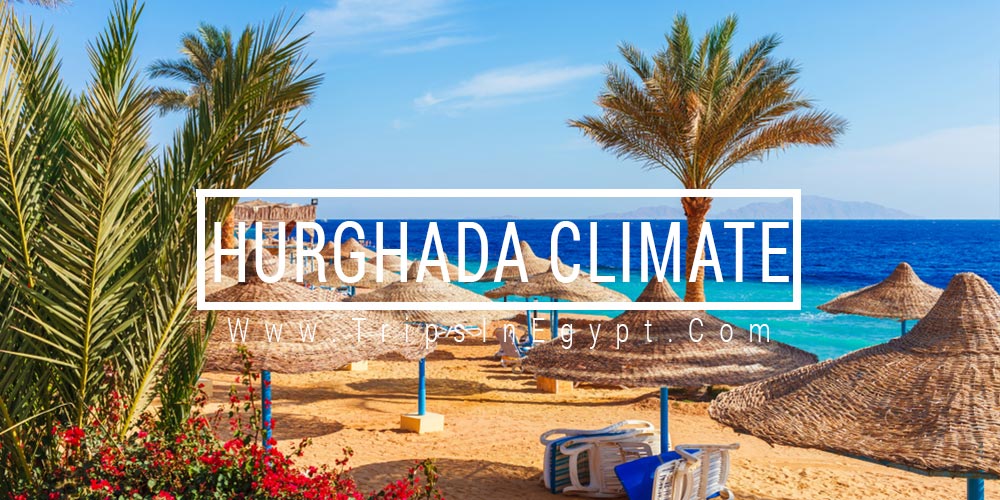 The climate in Hurghada is a subtropical desert. Its average temperature ranges from 16 °C in January and February to 31 °C in August and July. Winter in Hurghada is very mild. Spring is pleasantly warm. Summer is somehow hot and autumn is sunny and hot. Here are the average temperatures of Hurghada along the year:
|   | Jan | Feb | Mar | Apr | May | June | July | Aug | Sept | Oct | Nov | Dec |
| --- | --- | --- | --- | --- | --- | --- | --- | --- | --- | --- | --- | --- |
| Avg. Temperature (°C) | 13.1 | 14.1 | 17.4 | 20.7 | 24.1 | 27 | 27.6 | 27.6 | 25.8 | 23.5 | 19.2 | 15.1 |
| Min. Temperature (°C) | 7 | 7.4 | 10.5 | 12.9 | 16.2 | 19.3 | 20.7 | 20.8 | 19.1 | 16.8 | 13.1 | 9.1 |
| Max. Temperature (°C) | 19.3 | 20.9 | 24.3 | 28.5 | 32.1 | 34.8 | 34.6 | 34.5 | 32.5 | 30.2 | 25.4 | 21.1 |
Note: All the degrees are up for a slight chance due to sudden unexpected changes in the climate.

Facts About Hurghada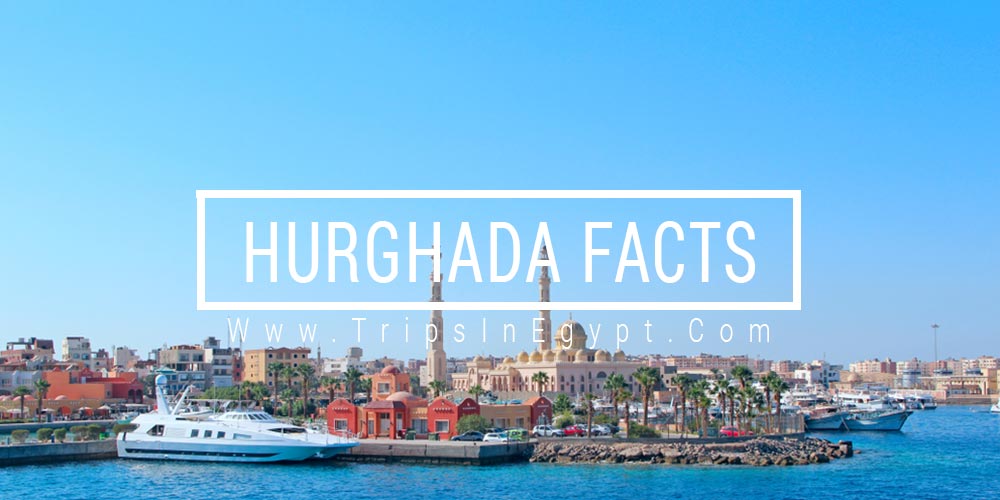 There isn't much to know about Hurghada before its late 20th-century establishment when Egypt knew its potentials. This gorgeous city was established in the 20th century. It began as a fishing village but in 1980, it has become the leading coastal resort on the Red Sea. It has acquired its name from a plant that used to grow naturally in ancient times.
In 1913, people who lived there discovered oil in the area but they didn't start to export it until 1921. Thanks to its location, it has become one of the most significant ports in Egypt after being a small fishing port. The fishing village of Hurghada remained isolated and unknown during Al-Quseir's centuries, despite its spectacular diving and breathtaking Red Sea beaches.


Best Activities to Do in Hurghada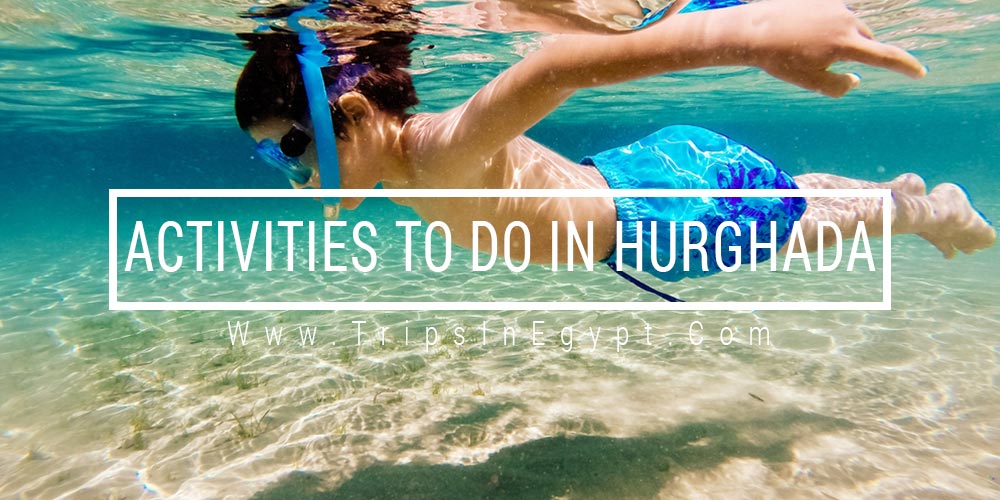 There are many unbelievable things to do in Hurghada such as:
Snorkeling Excursions: If you are an adventurous person and seek to find joy and entertainment, then Hurghada has the best opportunity to try a snorkeling adventure in.
Hurghada City Tour: Having a private tour with an expert tour guide, you can have an amazing tour to the Big Mosque, St Mary Church, and definitely free time for shopping in the bazaars or board the submarine.
Diving Tour: Nothing in the world is better than getting deep underwater to enjoy the tranquility of life beneath the waves of the Red Sea.
Visit the Miniature Museum: it is a charming place and has unique artistic measurements so don't underestimate such a place. It consists of a collection that includes about 60 artistic items.
Giftun Island Tour: Enjoy a tour exploration to the Giftun Island, the Giftun Islands boast a beautiful sandy beach and clear blue water. They can be very crowded at different times as they're visited by the majority of boat trips. Grab a snorkel and explore an alien habitat beneath the waves of the Red Sea.
Experience the Desert Safari Trips: get into different types of terrain that can't be reached by cars and orient yourself with the quad bike. Your tour guide will assist you in reaching and accessing all hidden and different locations that attract the majority of people.

Best Tours from Hurghada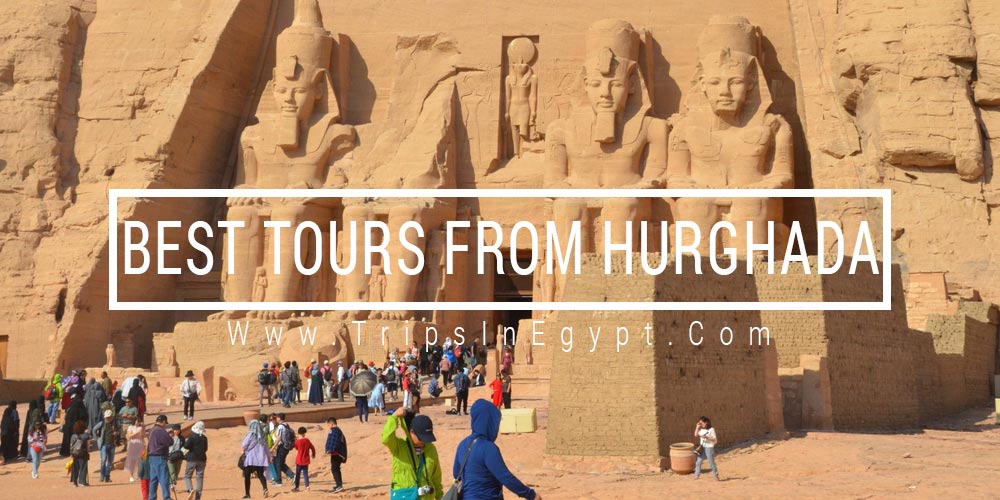 while being in Hurghada, you have a great chance to discover the second part of Egypt which attracts tourists from the world around the year to enjoy the best destination from Hurghada, have knowledge of the history of Pharaohs and watch temples & tombs of them. So catch two birds with one stone by enjoying the relaxing in Hurghada and experience an unforgettable trip to the attractions of Egypt and here we provide you the best tours which you can book from Hurghada.
1- Private Luxor Day Trip from Hurghada
Luxor is a fancy country full of archaeological sites. so through our Luxor tour from Hurghada, you can discover the bespoke Luxor attractions just like the amazing Valley of the Kings, Hatshepsut temple, Colossi of Memnon, and Karnak temple with an expert tour guide.
2- Splendid Day Trip from Hurghada to Cairo by Plane
Also it's a great idea to book a day trip from Hurghada to Cairo by plane where you can be close to the Ancient Egyptian Civilization and meet the amazement of the Ancients' minds through visiting the Great Giza Pyramids, emphatic Sphinx, the Miraculous Egyptian Museum, and the amazing Valley Temple that was used in the Mummification process of the mummy of the king.
3- Memorable Trip to Aswan & Abu Simbel Temple from Hurghada
you can visit the two temples of Abu Simbel that are considered to be two masterpieces from the Ancient Civilization. They are located in a village in Nubia about 230KM from Aswan. Also a trip to Aswan, which it's known for its admirable attractions that you have to see such as, the noteworthy High Dam, The Unfinished Obelisk, and the awesome Philae Temple, and more.
4- Majestic Nile Cruise from Hurghada
Cruising the Nile Valley between Luxor and Aswan, having a Nile cruise from Hurghada is your best chance to discover all of what you want to know about a place anywhere in the world. These Nile Cruises can take you to the heart of Egypt where you can enjoy the beautiful view over incredible Egypt.
Therefore, if you're in love with ancient Egypt and its great civilization then you have to check our tours from Hurghada.
FAQ
What Should I Wear While Being in Egypt?
You should wear whatever you want. It is advised to wear something light from cotton or linen, comfortable and put on sunblock during your time in Egypt in the summer and wear comfortable footwear like a closed-toe shoe to sustain the sandy terrain.
What to Pack for Your Egypt Tour?
You should bring a brimmed hat and sunglasses if you not used to the Egyptian sun &pack everything you could ever need and put in a small bag so you could move easily between your destinations.
Are All Nile Cruises Available at Any Time?
Yes, it is available all years. as the Nile from Aswan to Luxor takes three to four days of sailing on Monday, Wednesday and Friday for the total cost of 600$ and the Nile cruise from Luxor to Aswan take four to five days in Saturday, Monday and Thursday for the coast of 650$.
We have experience in vacation planning for more than 10 years & our staff consists of the most professional operators, guides and drivers who dedicate all of their time & effort create the perfect vacation. All of our tours are customized by Travel, Financial & Time advisors to fit your every possible need during your time in egypt. we always keep in mind that your safety & comfort are our main priority until you return home.
Is it safe to travel to Egypt?
Yes, it is absolutely safe to travel to egypt, You will feel secure in Egypt as the current atmosphere of the country is very peaceful after the government took powerful measures like restructuring the entire tourist police to include all the important and tourist attractions in Egypt and construct an entire environment dedicated for ensuring the lives of all tourists.
What are Egypt's Visa Requirements?
They are very simples, If you want to apply for a Visa On Arrival that lasts for 30 days then you should be one of the eligible countries(check the link), have a valid passport with at least 6 months remaining and pay 25$ USD entry fee in cash. As for the E-Visa for 30 days, you should have a valid passport for at least 8 months, complete the online application, pay the e-visa fee then print the e-visa to later be presented to the airport border guard. You could be one of the countries eligible for a free visa for 90 days.
What is the Weather is Like?
The temperature of Egypt ranges from 37c to 14 c, Summer in Egypt is somehow hot and winter is cool and mild but sometimes it becomes cold at night. The average of low temperatures vary from 9.5 ¡ÆC in the wintertime to 23 ¡ÆC in the summertime and average high temperatures vary from 17 ¡ÆC in the wintertime to 32 ¡ÆC in the summertime while the temperature is moderate all along the coasts.
What is the Best Time of Visit Egypt?
It is known the best time to travel to Egypt is in the winter from September to April as the climate becomes a bit tropical, a warm atmosphere with a winter breeze. You will also be notified a week before your trip if the weather is unsafe or if any changes have been made.
Should I Give Tips in Egypt?
It is totally up to you, but if you choose to you can tip the servers at your restaurant 5-10% by handing it to them directly and 5 Egyptian Pounds as a general tip of anyone.
Can I Enter the Pyramids?
Yes, you can enter the pyramids for the small fee of 20$.
How to Enjoy Egypt During Ramadan?
Ramadan is a special time of year for Muslims that should be celebrated by non-Muslims and feel the essence of the Islamic culture. You can fast with the Muslim or just observe but you are always welcome to join the celebrations and festivals.