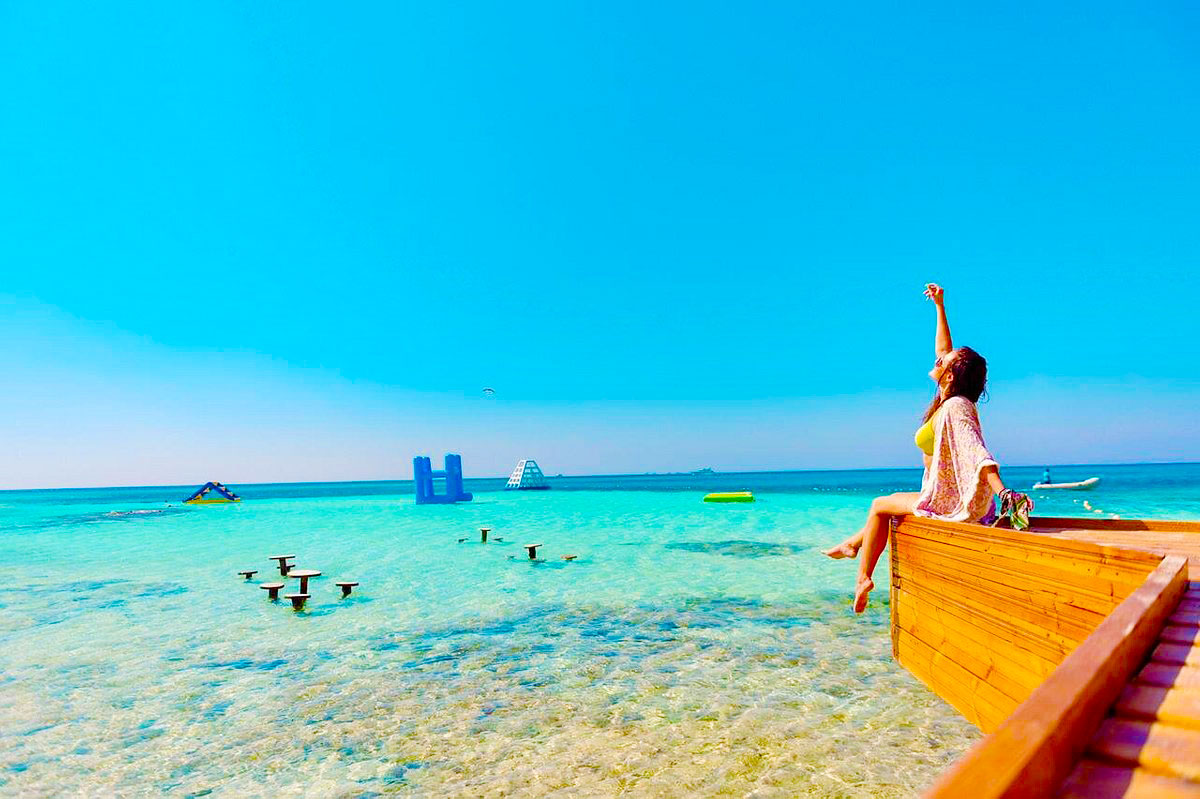 A Guide to Dressing Appropriately for the Red Sea
Just imagine yourself in a heavenly destination where the sun, sand, and sea are in one place, however, before you pack your bags, you need to know how to dress appropriately for this unique destination especially when you visit public places or interact with the locals. You. This article was created by "Trips In Egypt Team" and will help you with that, by giving you useful tips on how to dress appropriately for your vacation in The Red Sea.
The Red Sea is a paradise for water activities, such as snorkeling, diving, sailing, sandboarding, and surfing, and you should pack the necessary items for these activities, such as a swimsuit, a towel, a waterproof bag, a snorkel mask, and fins. You should also pack some first aid items such as Adhesive Bandages, antiseptic cream, Pain Relievers, Antiseptic Wipes, and Allergy Medication. The goal of this article is to help you have a wonderful time at the Red Sea, to keep your skin and body more protected and relaxed, and to keep your energy levels up.

Guide to Men's Swim Trunk Styles
Here are some of the swim trunk styles that men can choose from:
1. Boardshorts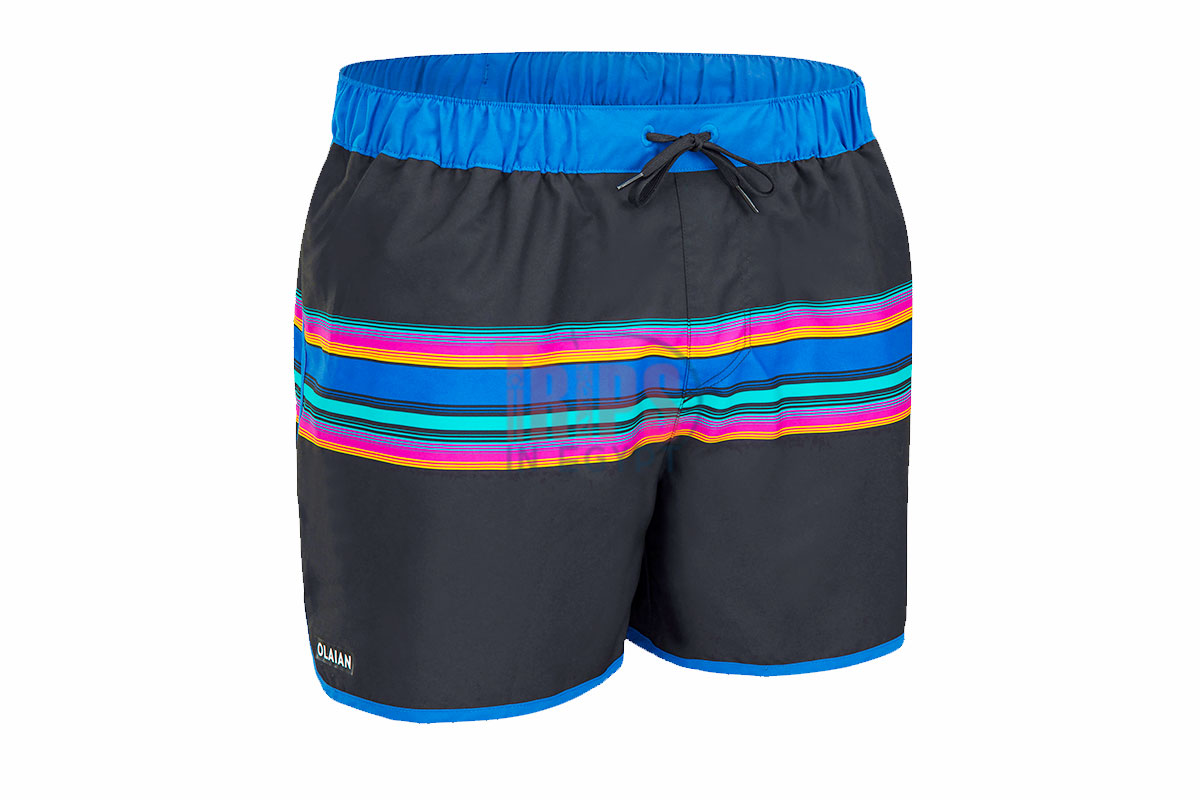 Boardshorts are designed to be comfortable and durable, as they are worn for surfing and other water sports. They are made from fabrics such as polyester or nylon and have a loose fit to allow for easy movement. Boardshorts have a drawstring or Velcro closure at the waist, and some have pockets or a mesh lining for men and women who enjoy the beach lifestyle just to make a stylish look.
They are longer in length and reach just above the knee. Boardshorts can also be worn for other activities such as hiking, biking, or yoga, as they have breathability. They come in many sizes and shapes, so you can find the one that suits your interests.
2. Swim Briefs (Speedos)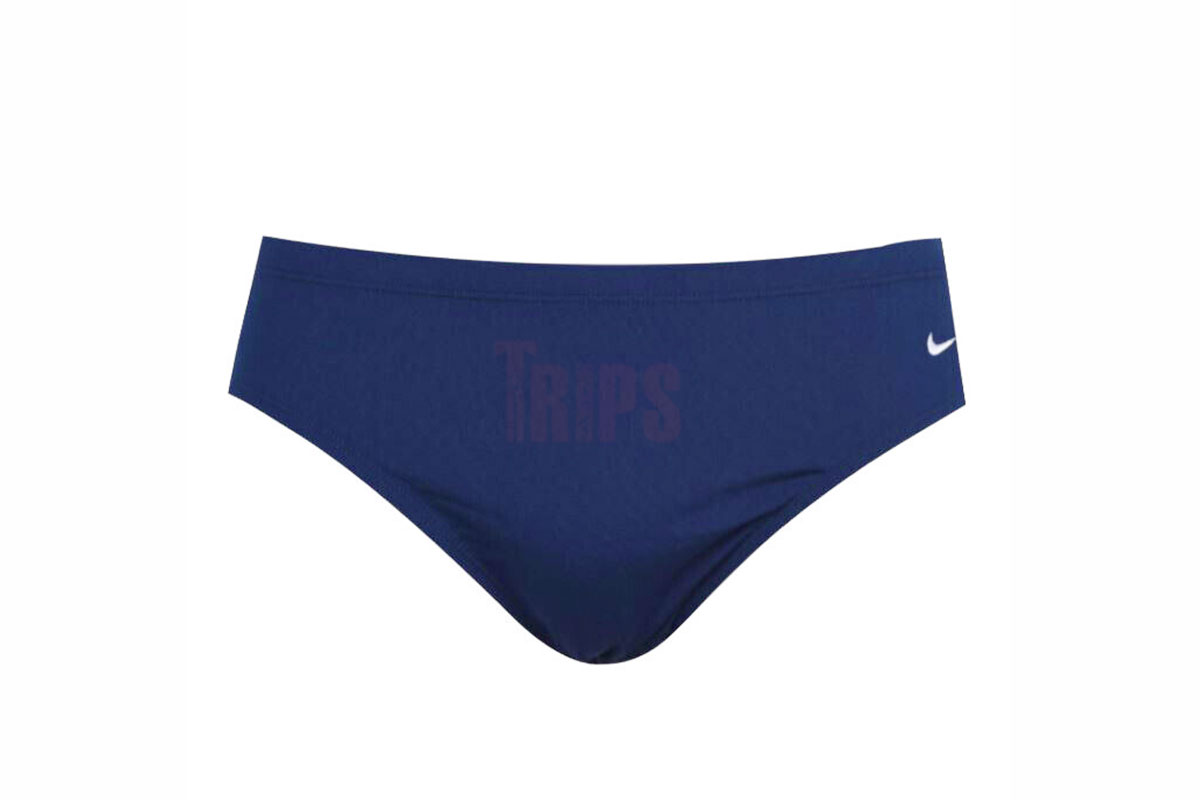 Swim briefs are also known as speedos and they are made of nylon, spandex, or polyester, and have beautiful colors. Swim briefs are designed to fit and reduce drag in the water, and they are worn by competitive swimmers and divers, as well as by men who enjoy sunbathing and tanning.
Swim Briefs are great for swimmers and those who want to show off their physique, they are seen as a symbol of freedom, and masculinity, however, they face some criticism, as some people see them as inappropriate for public places.
3. Trunks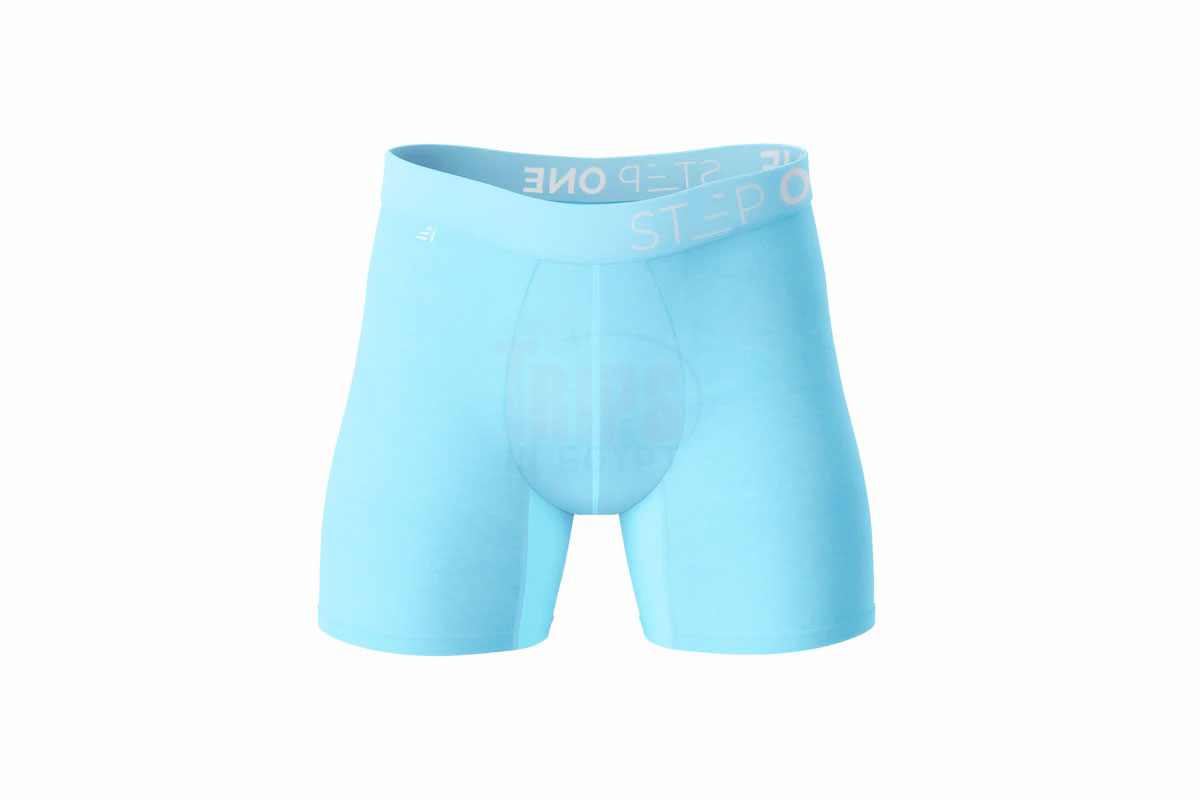 Trunks are a middle-ground between boardshorts and swim briefs as they are shorter than boardshorts but have more coverage than swim briefs. Trunks have different lengths, and styles that suit many styles preferences. Trunks are also versatile as they can be worn both in and out of the water.
Trunks are popular among men and different cultures as they have a balance of style and comfort. They are suitable for water activities such as swimming, surfing, diving, or boating, and can also be paired with casual shirts or jackets for a relaxed look on the beach or by the pool.
4. Swim Jammers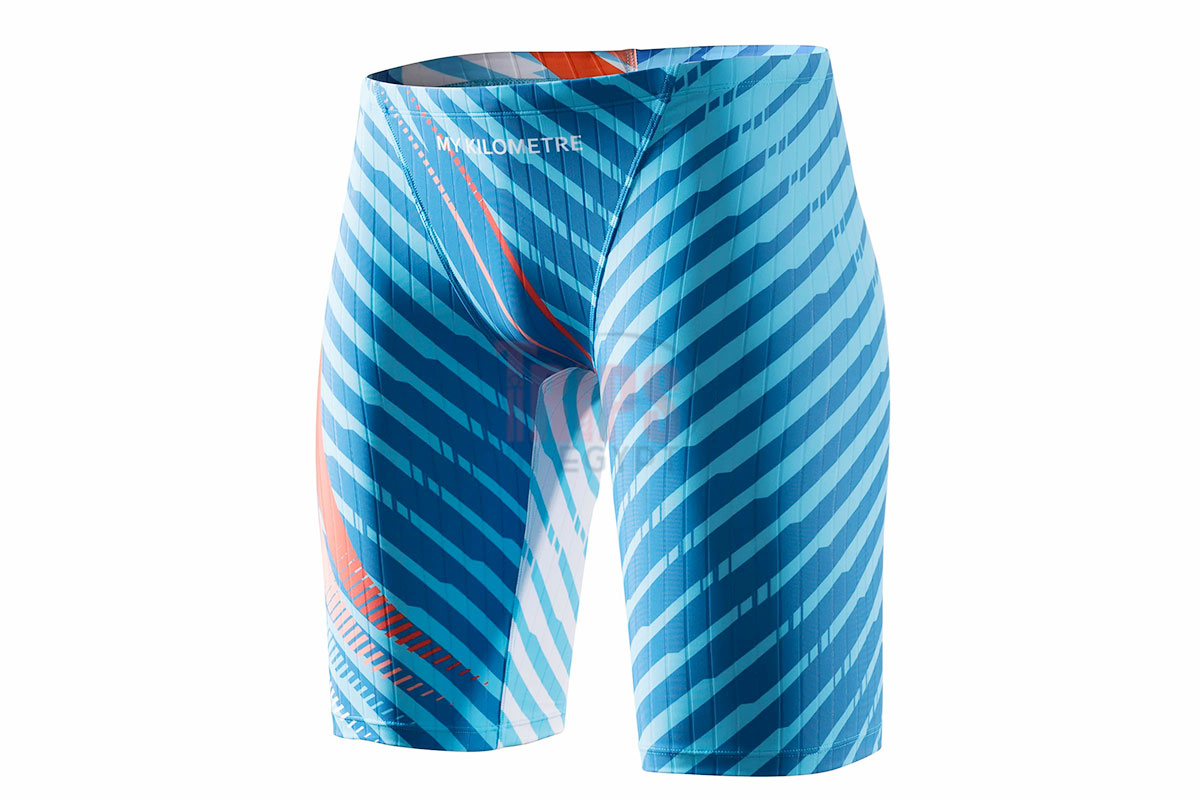 Swim jammers are designed to reduce drag and increase speed in the water, they are made of stretchy fabrics that can withstand chlorine and saltwater. Swim jammers also have UV protection and resist fading and pilling, and you can choose to customize your own with your name or logo on it.
Swim jammers are available for men, women, and children and they can help you achieve your goals. Swim Jammers provide excellent freedom of movement and support for serious swimming activities.
5. Hybrid Shorts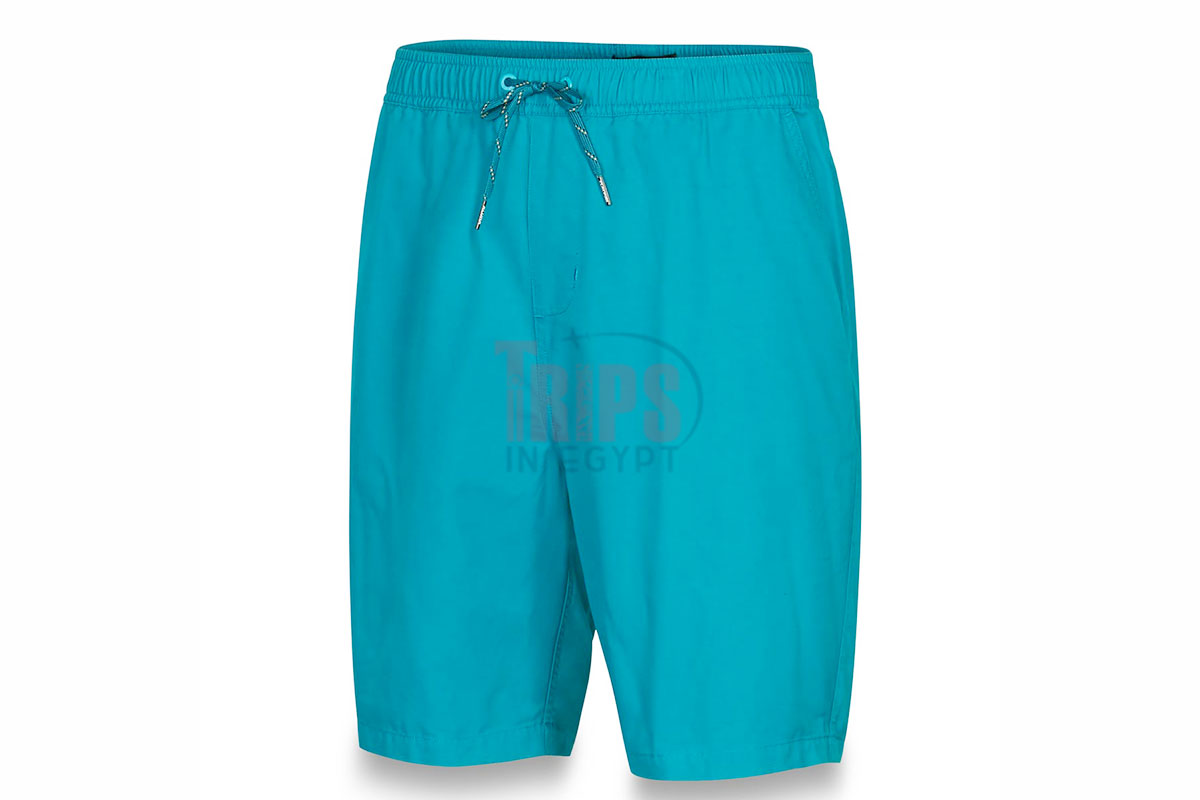 Hybrid shorts are made of stretchy fabric that allows you to move freely in the water without feeling restricted, they are also convenient for swimming because they eliminate the need to change clothes before and after your swim. Hybrid shorts have a stylish design that looks good in the water and on land, they also have pockets that can store your essentials such as keys, wallet, phone, or sunglasses.
Hybrid shorts also have a water-repellent coating that helps them dry quickly, so you don't have to worry about getting wet on your seats or furniture. Hybrid shorts also have a mesh lining that provides ventilation, keeping you cool and comfortable in the water. Hybrid shorts can be worn for various water sports such as surfing, kayaking, snorkeling, or paddle boarding, as well as for relaxing at the beach or poolside.

Tips for Choosing Swimsuits for Women in the Red Sea
Choosing the right swimsuit for a trip to the Red Sea involves considering both practical and style factors. Here are some tips to help you find the perfect swimsuit:
1. Bikinis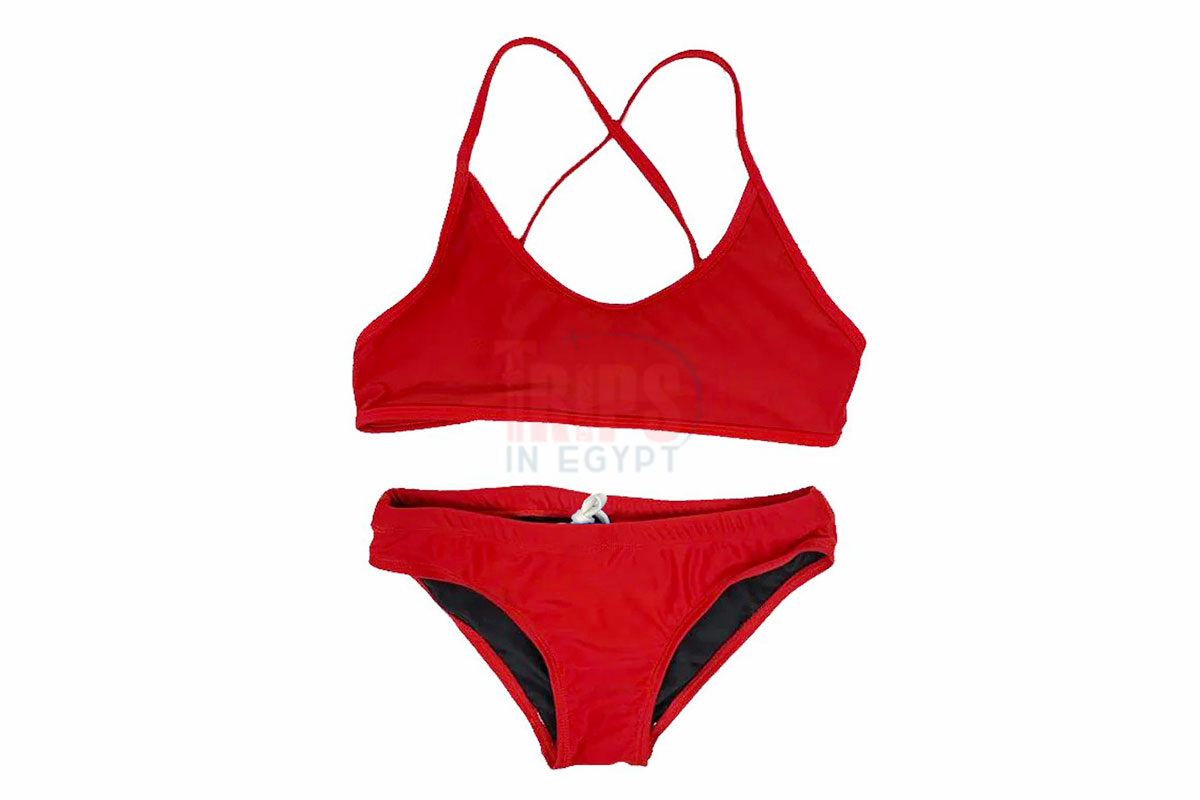 Bikinis come in various styles, including triangle, bandeau, halter, and more. Bikinis offers a wide range of options for mixing and matching tops and bottoms to find the perfect fit and style for your body shape.
2. One-Piece Swimsuits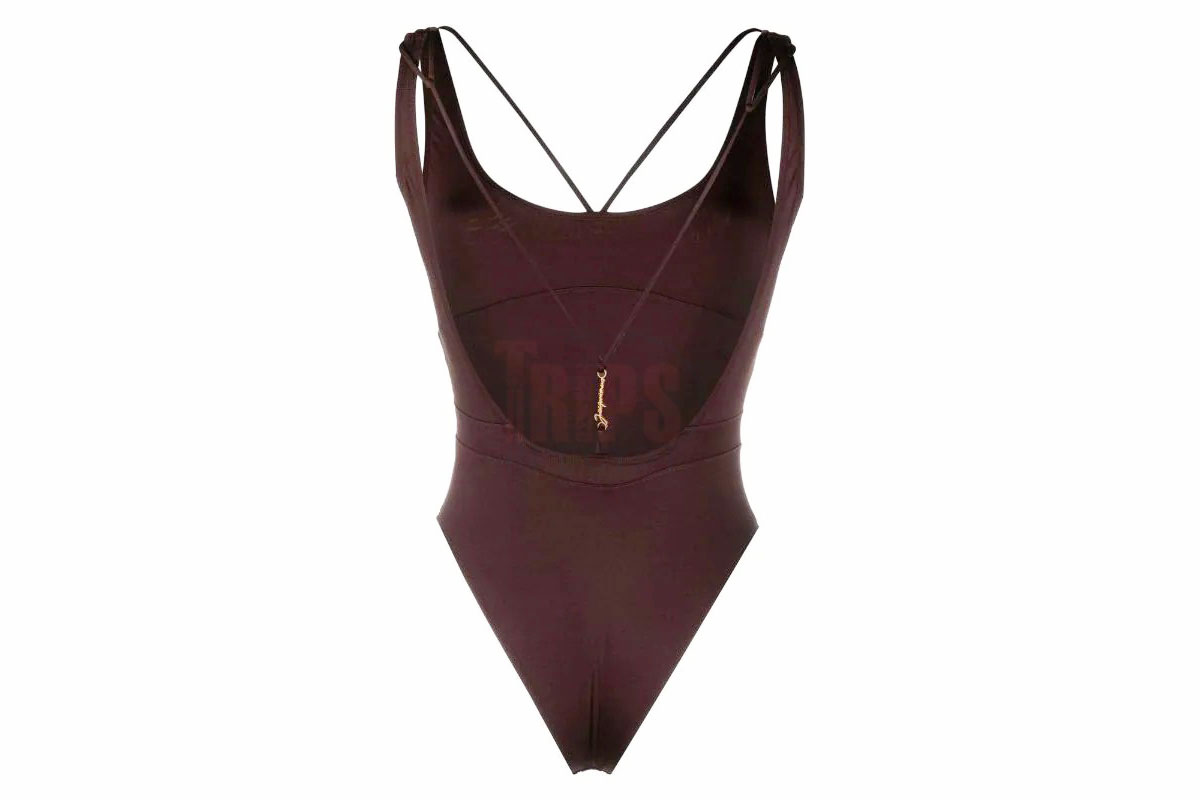 Bikinis dry faster than other types of swimwear which means you can avoid the discomfort of wearing wet clothes for too long. Bikinis are easy to pack and carry as they take up less space than one-piece swimsuits or tankinis.  They also let you show off your personal style and confidence as they have beautiful colors. Bikinis also allow you to show your curves and highlight the beauty of your body which will make you feel more attractive.
These nice outfits are an amazing option for swimming because they have more sun exposure and vitamin D as they cover less of your body which means you can get more natural. Bikinis also help you tan more evenly and avoid tan lines that can ruin your look. However, make sure to apply sunscreen to avoid sunburns.
3. Tankinis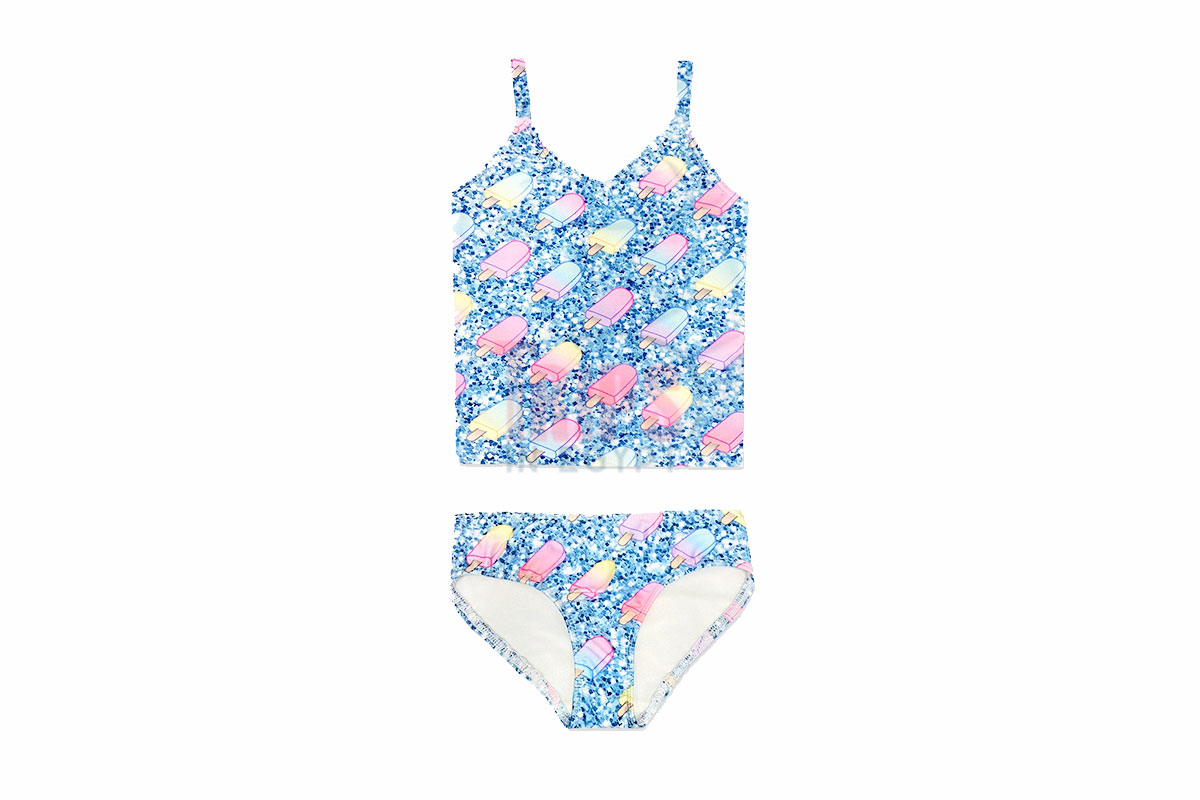 Tankinis are a versatile and flattering swimwear option that can suit any body type and they combine the coverage of a one-piece with the convenience of a two-piece. Tankinis offer the same comfort as a one-piece but with the added benefit of being able to mix and match different tops and bottoms. If you are looking for a swimwear style that gives you the best, then tankinis are the perfect choice.
You can choose from any design and pair them with any bottom you like, such as a bikini or skirt, so you can customize your fit according to your interests and activity. Tankinis consist of a top piece and a lower piece that can be coordinated or contrasted, they have advantages such as easy access and easy washing. You can enjoy the freedom of swimming without affecting your comfort.
4. High-Waisted Bottoms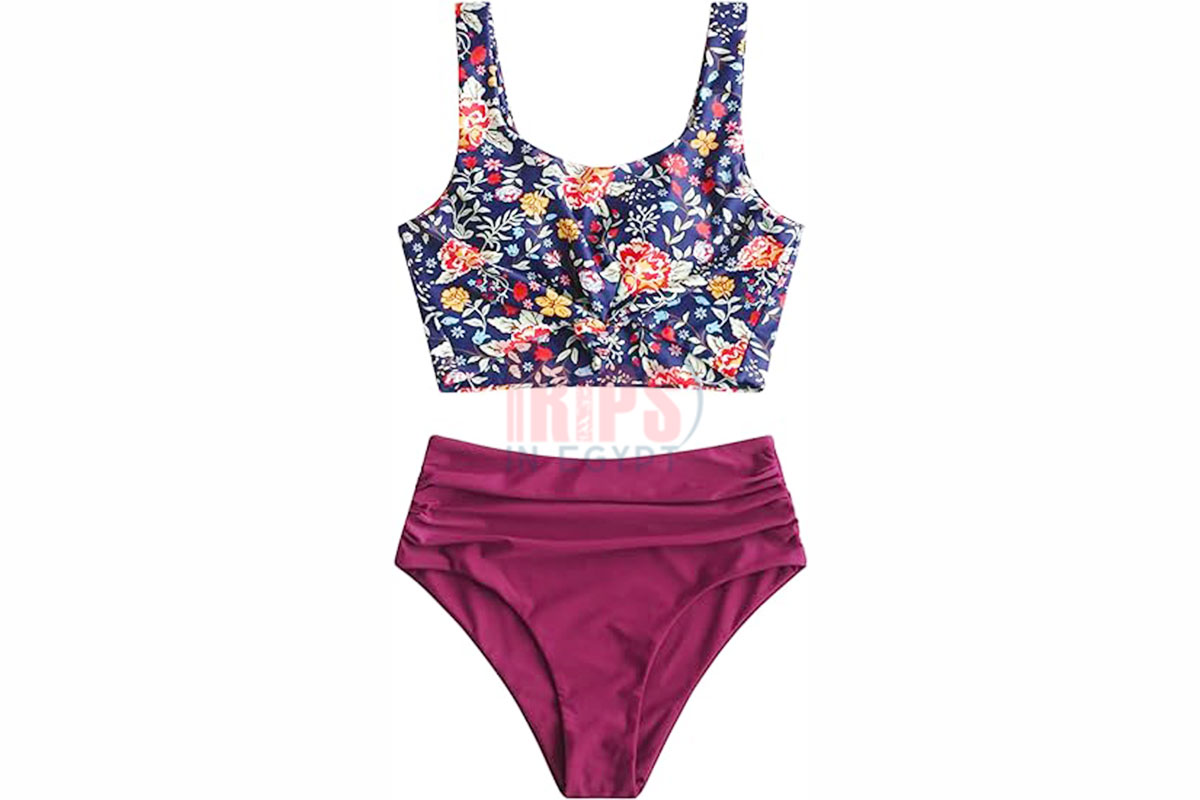 High-waisted bottoms are a kind of swimsuit bottom that goes up to the waist and covers the belly button. They are fashionable for their vintage look and can give you more protection for the lower abdomen, and back, plus they can make the torso look longer and the waist looks thinner. High-waisted bottoms can go well with many beautiful swimsuit tops, such as tankinis, or crop tops.
5. Swim Dresses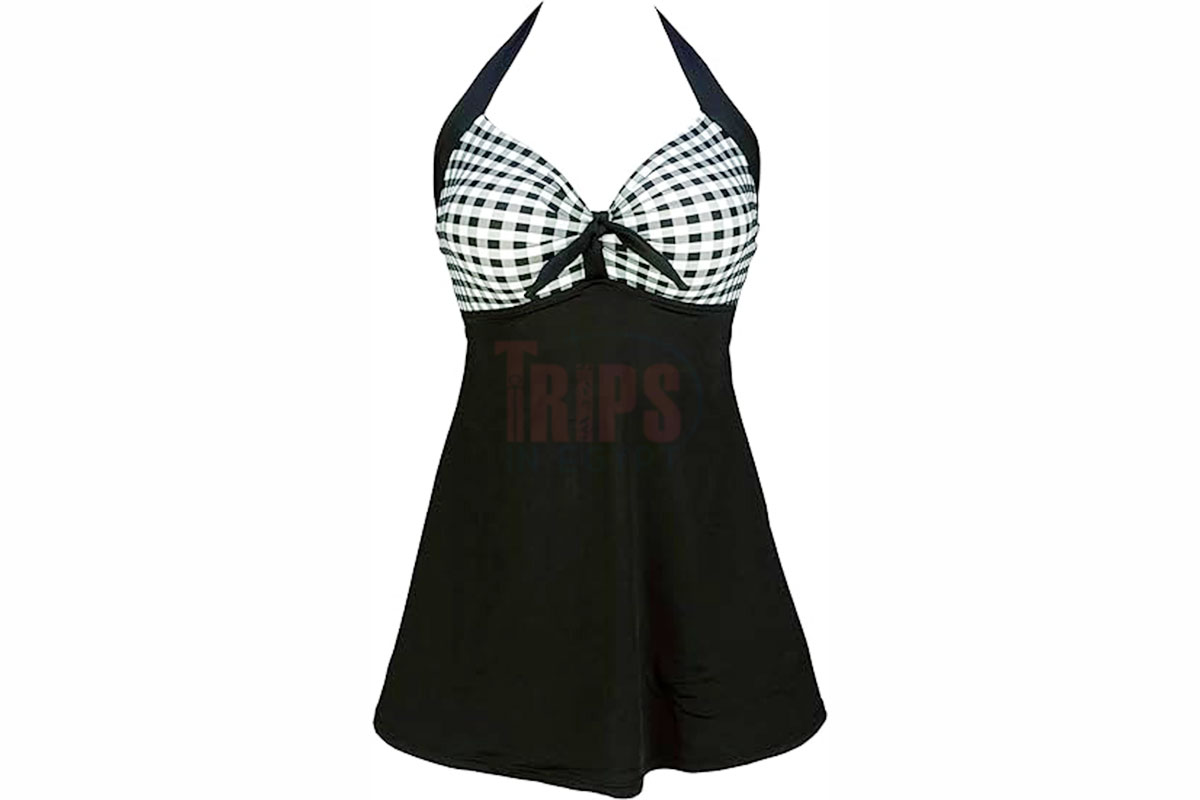 Swim dresses offer a more feminine and modest look, they can help you protect your skin from the sun, cover your legs, and reduce exposure to the sun's UV rays, which can cause skin problems like wrinkles.
They can also prevent your skin from getting irritated by sand and chlorine and can conceal any insecurities that you may have about your shape, such as stretch marks, or scars. Swim dresses have a skirt-like bottom, which provides extra coverage for the hips and thighs, they can also highlight your curves and define your waistline for a more feminine look.
6. Rash Guards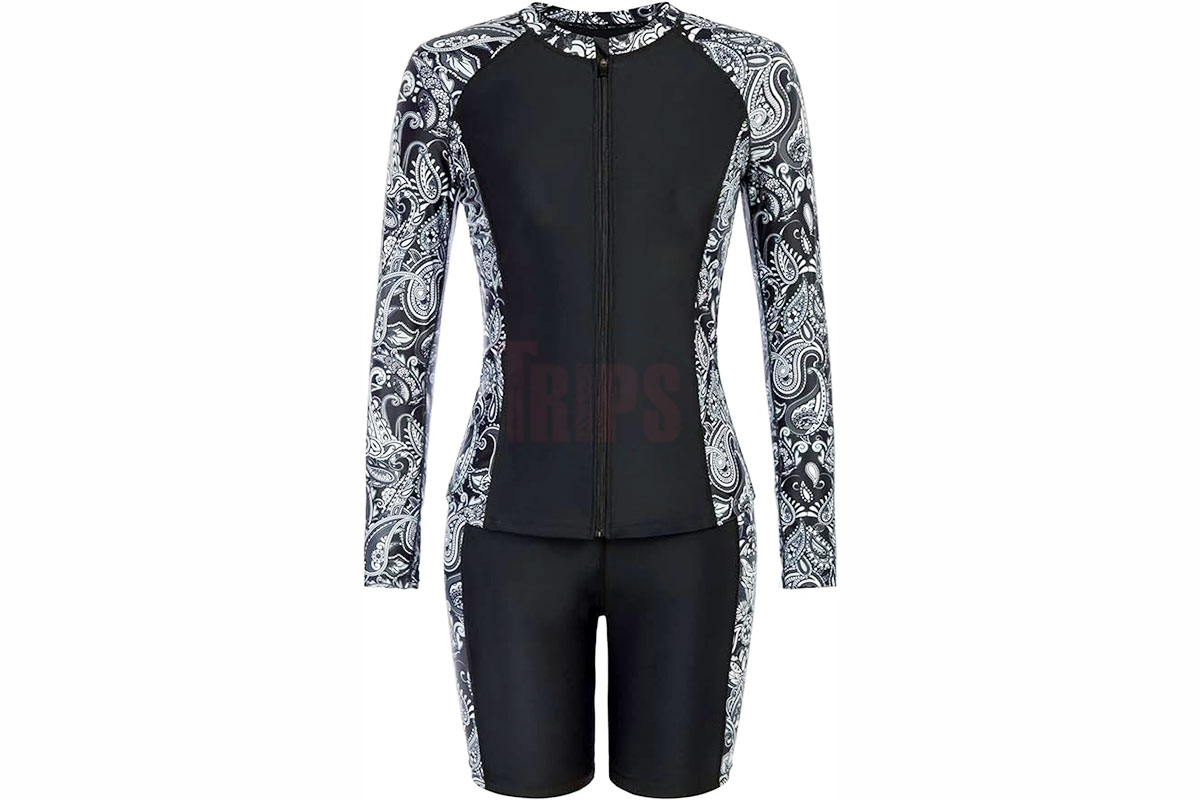 Rash guards have a UPF rating that indicates how much ultraviolet radiation they filter. Most rash guards have a UPF which means they filter 96% to 98% of the UV rays, and this can help you avoid sunburns and skin cancer. Rash guards can also protect you from jellyfish stings and other marine hazards.
You can pick a nice one from long-sleeved, short-sleeved, or sleeveless rash guards, as well as different necklines and lengths. You can also pair them with your swimwear or wear them under your wetsuit for extra warmth and comfort. Rash guards are a fashionable way to enjoy swimming without worrying about your health.

General Tips for Choosing Swimsuits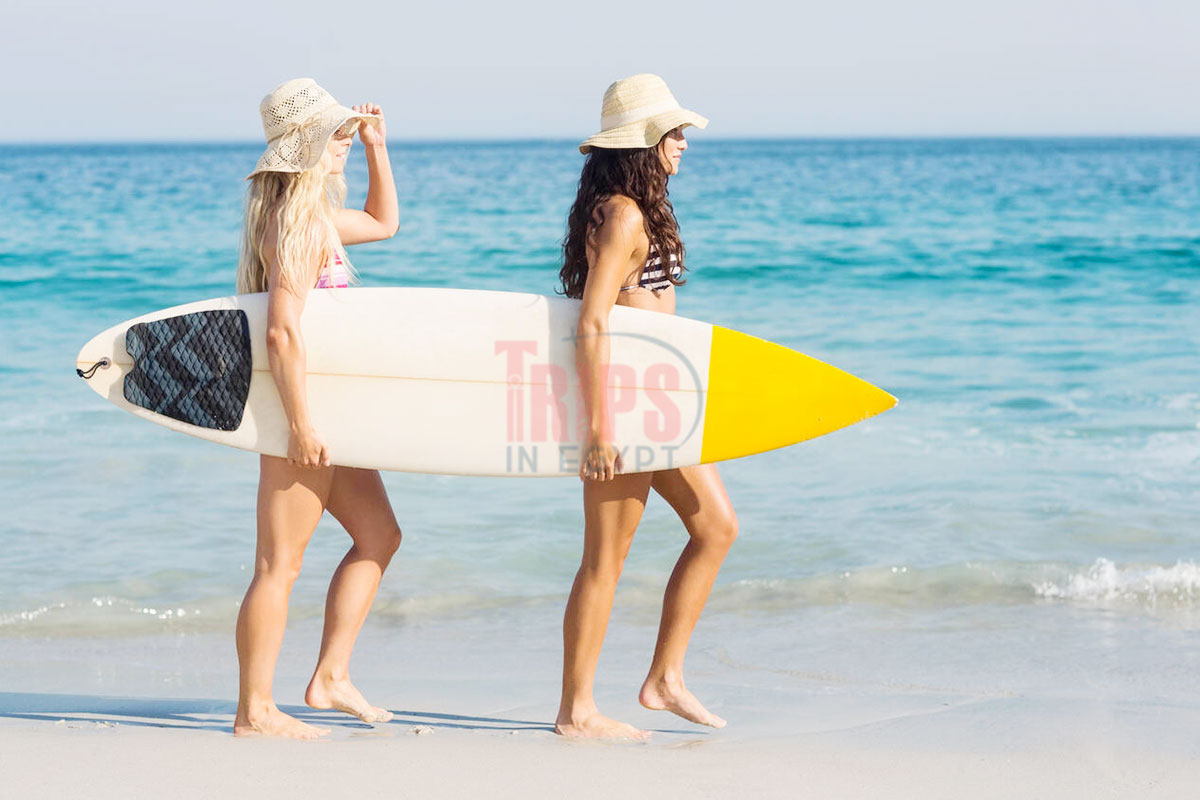 You can choose a swimsuit that complements your body type and accentuates your best features, different styles can flatter different body shapes.
Pick a swimsuit that fits beautifully and feels comfortable
Think about your intended activities in the Red Sea if you plan on swimming, snorkeling, or engaging in water sports so you can choose a suit that allows for movement.
Look for swimsuits made from quick-drying, and UV-protective fabric to make sure that they hold up well in the sun and sea.
You should choose a swimsuit that matches your style and makes you feel beautiful.

The Benefits of Wearing Lightweight Cover-ups in the Red Sea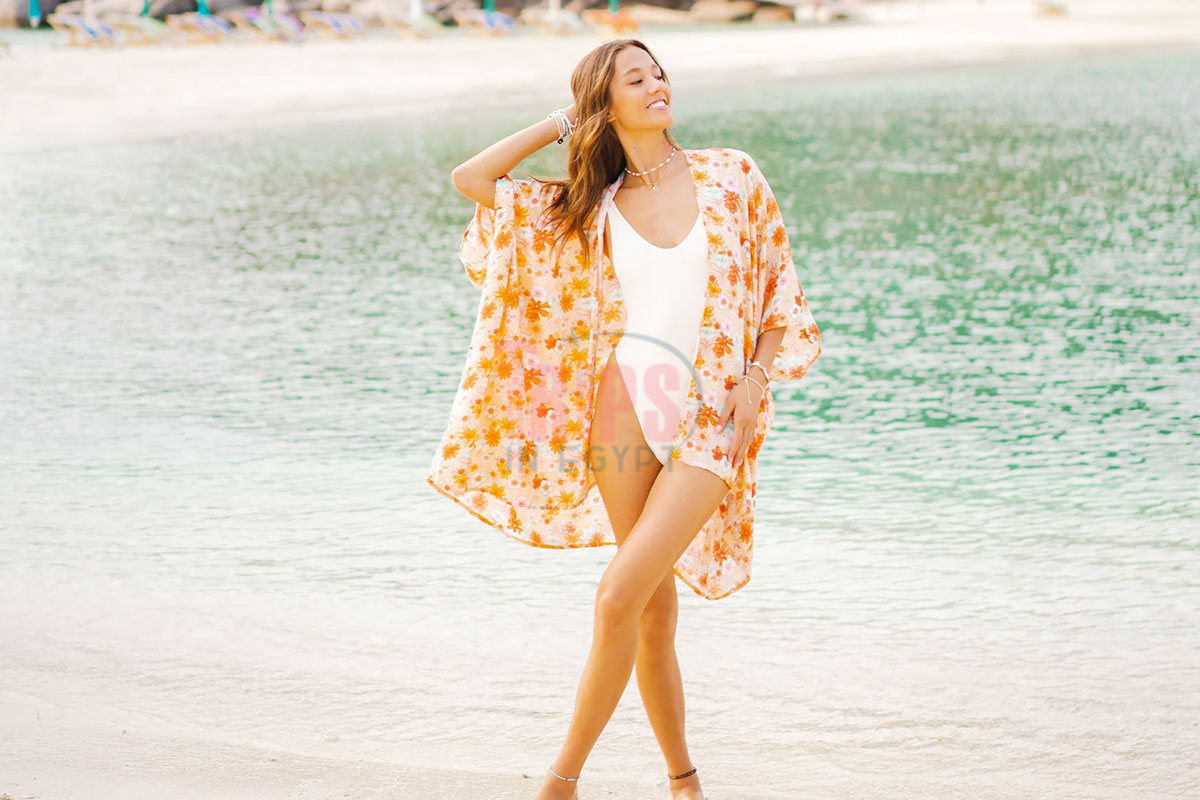 When you go to the beach or the pool, you might want to wear something over your swimsuit that is easy to put on and take off, and that does not make you feel uncomfortable. Sarongs and tunics are examples of such clothing items as they are made of thin and airy fabrics, and can cover your body partially or fully depending on how you wrap or tie them. These materials can protect you from the sun, and add some style to your look, they have many benefits such as:
Cover-ups protect your skin from the harmful UV rays of the sun by covering it up.
Cover-ups keep you cool in the heat by letting air circulate through the fabric which prevents you from getting too hot or sweaty.
Cover-ups have different levels of modesty according to your preference while still looking fashionable.
Cover-ups are versatile and can be worn in different ways such as dresses, skirts, or shawls for different situations.
Cover-ups make it easy to switch from relaxing on the beach to exploring other places without having to change clothes.
Cover-ups add some flair to your look with various colors and patterns.
Cover-ups protect you from the wind and give you some warmth when needed.

The Advantages of Rash Guards for Sun Protection in the Red Sea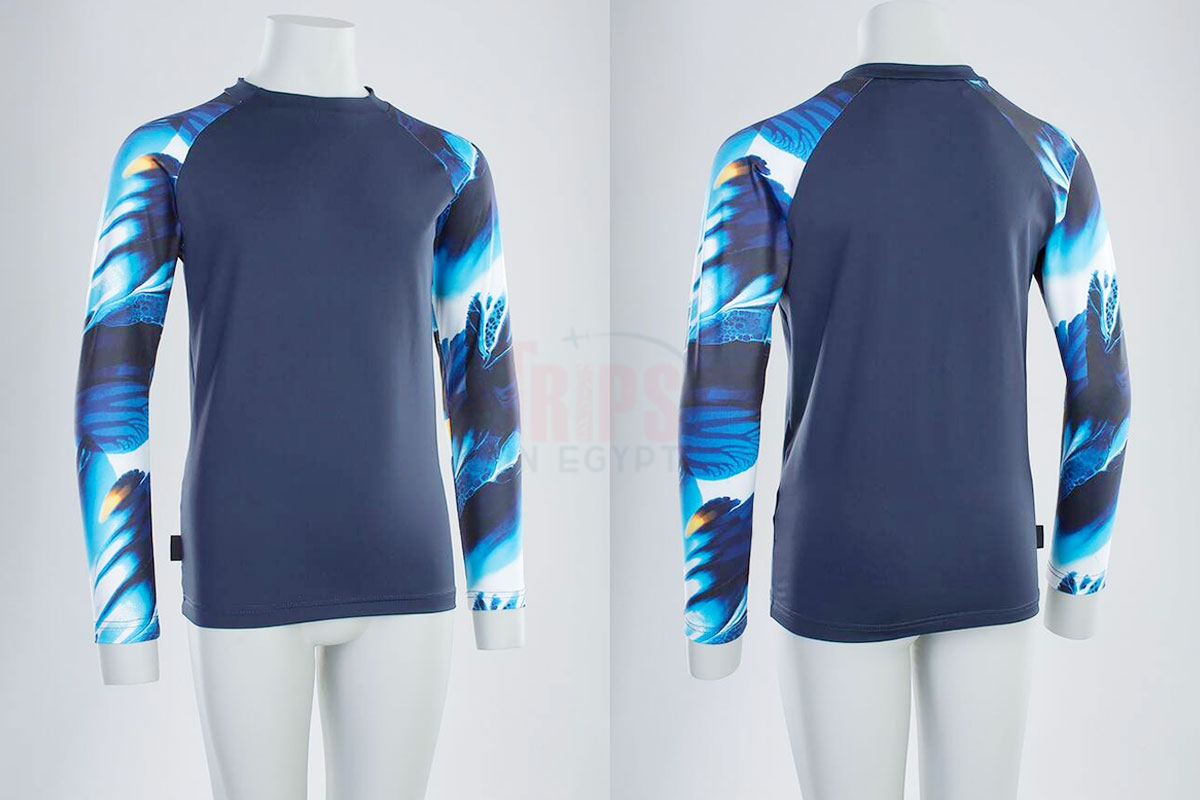 Rash guards are good choices to pick for sun protection during enjoyable activities in sunny places like The Red Sea. Rush guards block harmful rays from reaching the skin, and prevent sunburn and skin damage, they also cover most of the body including the arms, and neck. Rash guards dry quickly which is very useful for water sports by avoiding discomfort and rubbing from wet clothes, also they are made of light and airy materials that allow airflow and keep the wearer comfortable in hot weather.
Rash guards also protect the skin from irritation caused by contact with equipment, and they counter the increased UV exposure from water reflections during long periods in the water when wet.  Rash guards are designed to stretch with the body movements which makes them ideal for activities, they can also reduce the risk of skin infections from exposure to bacteria, fungi, or parasites in the water, plus, they do not contain chemicals that can harm the marine life and coral reefs.

What to Pack for a Trip to the Red Sea?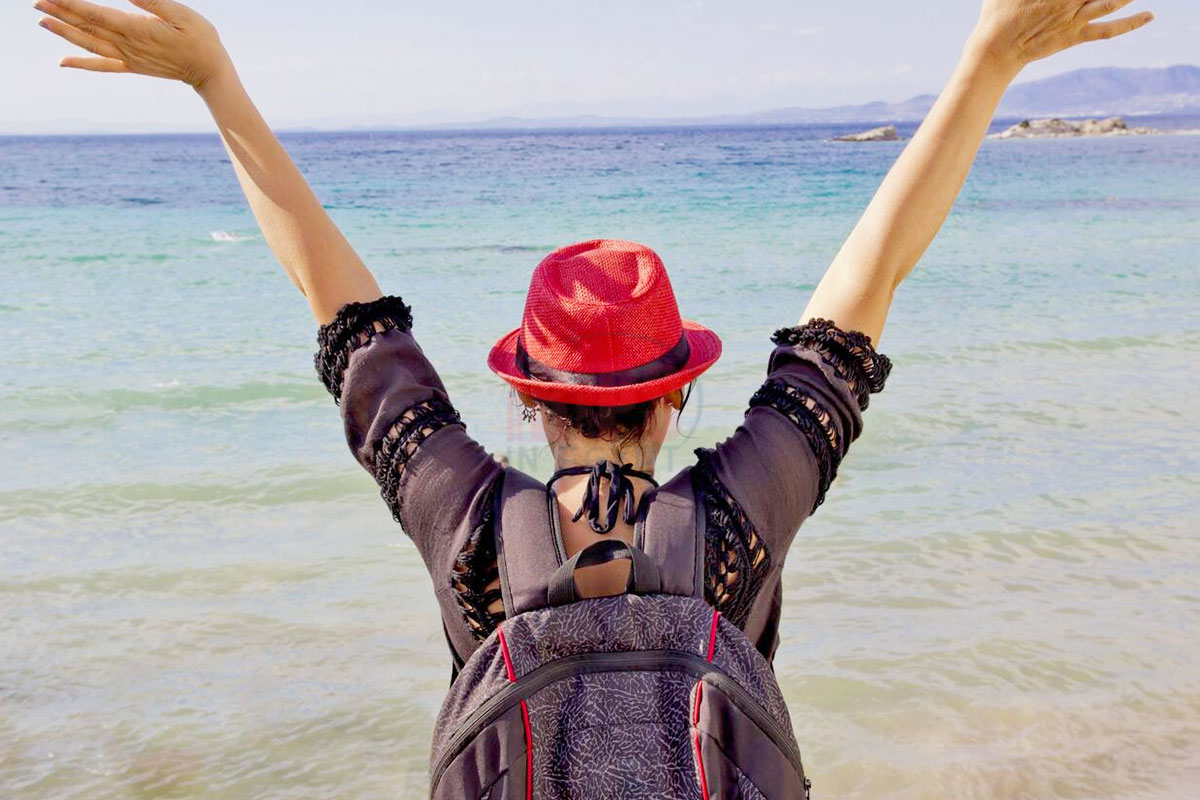 Before you pack your bags, make sure you have a valid passport, visa, travel insurance, and any necessary vaccinations for your destination. Packing for a trip to the Red Sea requires considering both the coastal and underwater activities you can engage in. Besides the essential items for Egypt that we will explain, you can also want to bring some books, magazines, games, or music to enjoy during your downtime. The Red Sea is known for its breathtaking marine life and coral reefs, so, here is a comprehensive packing list to help you prepare for your trip to the Red Sea:
Clothing and Accessories
Pack swimsuits, trunks, and rash guards for sun protection while snorkeling or swimming.
Bring light, breathable clothing like shorts, tank tops, t-shirts, and dresses for daytime activities.
Sarongs, lightweight cover-ups, and long-sleeve shirts for sun protection when you are not in the water.
A wide-brimmed hat, sunglasses with UV protection, and sunscreen with a high SPF.
Comfortable water shoes or sandals for walking on rocky shores and protecting your feet while snorkeling.
Convenient footwear for the beach and around your accommodation.
Evenings can get cooler, so bring a light jacket or sweater for warmth.
If you plan to snorkel or dive, consider bringing your own mask, snorkel, and fins for a more comfortable experience. However, these might also be available for rent at diving centers.
A waterproof bag to protect your belongings from splashes and sand while on the boat or beach.
Essential Items
Passport, visa, travel insurance, and any necessary permits.
Prescription medications, basic first aid kit, and necessary personal medical supplies.
Phone, camera, chargers, power bank, and adapters for charging devices.
Have some local currency (if needed), credit/debit cards, and a small amount of US dollars or euros for emergencies.
Stay hydrated by filling up at water stations to reduce plastic waste.
Snorkeling and Diving Equipment
If you prefer to use your own, bring these along, however, they will be available for rent at dive centers.
Depending on the water temperature and your sensitivity, a wetsuit or rash guard can provide added warmth and protection.
If you are a certified diver, bring your diving certification card.
Other Items
A good book, magazine, or any entertainment for relaxing moments.
Toothbrush, toothpaste, shampoo, conditioner, soap, and any other personal hygiene items.
Use an underwater camera or waterproof casing to capture wonderful marine life.

When is the Best Time to Visit the Red Sea?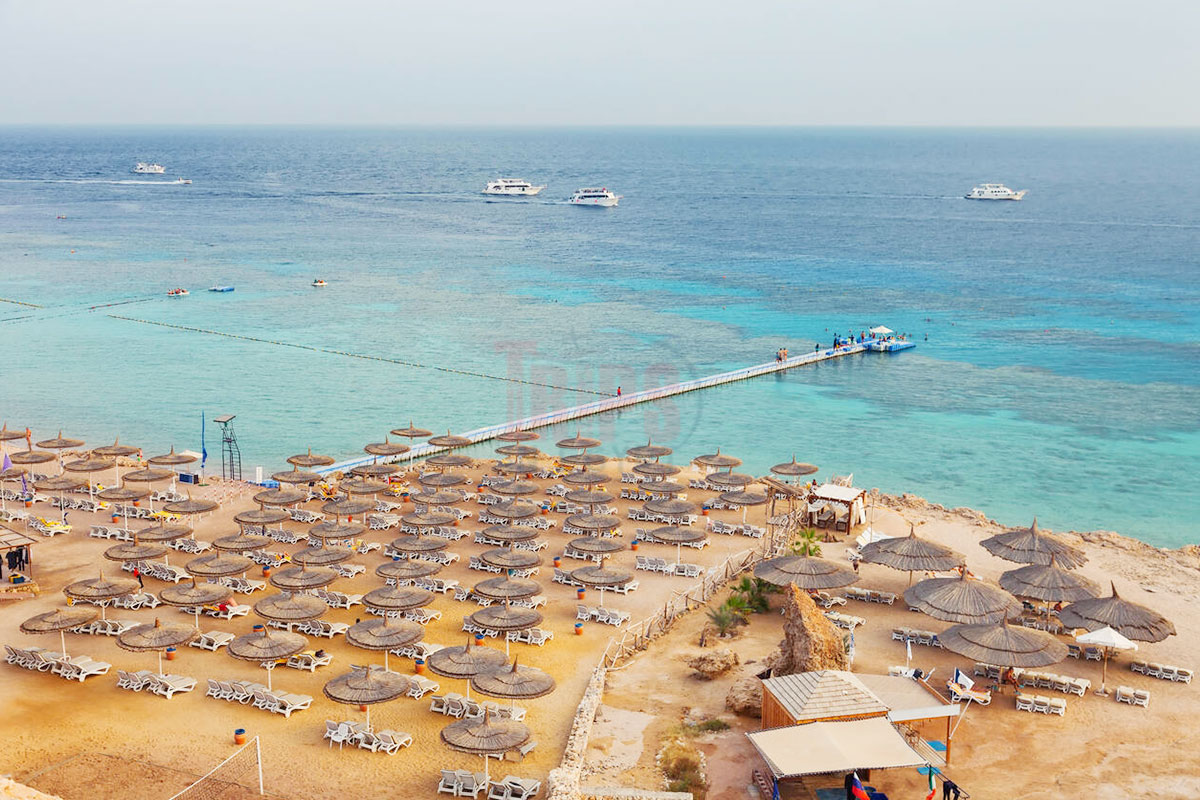 If you want to enjoy the wonders of Egypt without melting, then you should plan your tour of Egypt in advance. The best time to visit Egypt is from mid-October to April when the weather is cooler. You should avoid May, and June when the heat starts to rise and the average temperature is 30°C with peaks of 25°C. You should stay away also from July and August when you will be scorched by the sun and the mercury can hit 33°C. The Red Sea Coast is hottest in June, July, and August with an average of 28°C.
The Red Sea is one of the best places in the world to explore the underwater world and its wonders, it is not only a natural paradise but also a cultural and historical destination so you can explore all of these destinations in winter. You can visit ancient sites, such as the temples of Luxor and Karnak, the pyramids of Giza, the Philae Temple, Aswan High Dam, and the tombs of the Valley of the Kings.
And what more of exploring imagine a vast desert by the sea while the sun is always shining and the wind is always blowing, that is what the Red Sea offers for its visitors, a place of heat and dryness. The northeast winds sweep across the sea from the north, and they bring little moisture and create arid conditions. The seawater helps to regulate the coastal climate, but it also makes the air humid. Rainfall is scarce and vegetation is sparse, making the region a true desert. The Red Sea area is a place of contrasts, where you can enjoy the beauty of the sea and the harshness of the desert at the same time. Here is a table of the weather in the Red Sea in Egypt:
| | | | | | | | | | | | | |
| --- | --- | --- | --- | --- | --- | --- | --- | --- | --- | --- | --- | --- |
| Month | Jan | Feb | Mars | Apr | May | Jun | Jul | Aug | Sep | Oct | Nov | Dec |
| Average Temperature (°F) | 65 | 68 | 72 | 77 | 82 | 87 | 90 | 91 | 87 | 81 | 75 | 70 |
| Average Temperature (°C) | 18 | 20 | 22 | 25 | 28 | 30 | 32 | 33 | 30 | 27 | 24 | 21 |
| Humidity (%) | 40 | 45 | 50 | 55 | 60 | 65 | 70 | 75 | 70 | 65 | 60 | 55 |
| Precipitation (mm) | 2 | 2 | 2 | 2 | 2 | 2 | 0 | 0 | 0 | 0 | 0 | 0 |

Conclusion
If you want to have a great time in the Red Sea, then you need to choose the right type of swim trunks that suit your taste. The length and fit of your swim trunks can affect your comfort in the water, so you should choose a length that suits the type of your body. The color and design of your swim trunks can show your personality and style, so you should pick a color that suits your skin tone and hair for an adventurous appearance.
Now, are you ready to explore the Red Sea? If the answer is "YES" then, this comprehensive guide is designed by our professional team and has given you important tips to adapt your wardrobe to each activity in the Red Sea, so do not let the heat stop you from enjoying this amazing destination. Check out our Egypt Red Sea holidays now to create the unique adventure of a lifetime that awaits you on the shores of the Red Sea.
FAQ
What Should I Wear While Being in Egypt?
You should wear whatever you want. It is advised to wear something light from cotton or linen, comfortable and put on sunblock during your time in Egypt in the summer and wear comfortable footwear like a closed-toe shoe to sustain the sandy terrain.
What to Pack for Your Egypt Tour?
You should bring a brimmed hat and sunglasses if you not used to the Egyptian sun &pack everything you could ever need and put in a small bag so you could move easily between your destinations.
Are All Nile Cruises Available at Any Time?
Yes, it is available all years. as the Nile from Aswan to Luxor takes three to four days of sailing on Monday, Wednesday and Friday for the total cost of 600$ and the Nile cruise from Luxor to Aswan take four to five days in Saturday, Monday and Thursday for the coast of 650$.
We have experience in vacation planning for more than 10 years & our staff consists of the most professional operators, guides and drivers who dedicate all of their time & effort create the perfect vacation. All of our tours are customized by Travel, Financial & Time advisors to fit your every possible need during your time in egypt. we always keep in mind that your safety & comfort are our main priority until you return home.
Is it safe to travel to Egypt?
Yes, it is absolutely safe to travel to egypt, You will feel secure in Egypt as the current atmosphere of the country is very peaceful after the government took powerful measures like restructuring the entire tourist police to include all the important and tourist attractions in Egypt and construct an entire environment dedicated for ensuring the lives of all tourists.
What are Egypt's Visa Requirements?
They are very simples, If you want to apply for a Visa On Arrival that lasts for 30 days then you should be one of the eligible countries(check the link), have a valid passport with at least 6 months remaining and pay 25$ USD entry fee in cash. As for the E-Visa for 30 days, you should have a valid passport for at least 8 months, complete the online application, pay the e-visa fee then print the e-visa to later be presented to the airport border guard. You could be one of the countries eligible for a free visa for 90 days.
What is the Weather is Like?
The temperature of Egypt ranges from 37c to 14 c, Summer in Egypt is somehow hot and winter is cool and mild but sometimes it becomes cold at night. The average of low temperatures vary from 9.5 ¡ÆC in the wintertime to 23 ¡ÆC in the summertime and average high temperatures vary from 17 ¡ÆC in the wintertime to 32 ¡ÆC in the summertime while the temperature is moderate all along the coasts.
What is the Best Time of Visit Egypt?
It is known the best time to travel to Egypt is in the winter from September to April as the climate becomes a bit tropical, a warm atmosphere with a winter breeze. You will also be notified a week before your trip if the weather is unsafe or if any changes have been made.
Should I Give Tips in Egypt?
It is totally up to you, but if you choose to you can tip the servers at your restaurant 5-10% by handing it to them directly and 5 Egyptian Pounds as a general tip of anyone.
Can I Enter the Pyramids?
Yes, you can enter the pyramids for the small fee of 20$.
How to Enjoy Egypt During Ramadan?
Ramadan is a special time of year for Muslims that should be celebrated by non-Muslims and feel the essence of the Islamic culture. You can fast with the Muslim or just observe but you are always welcome to join the celebrations and festivals.