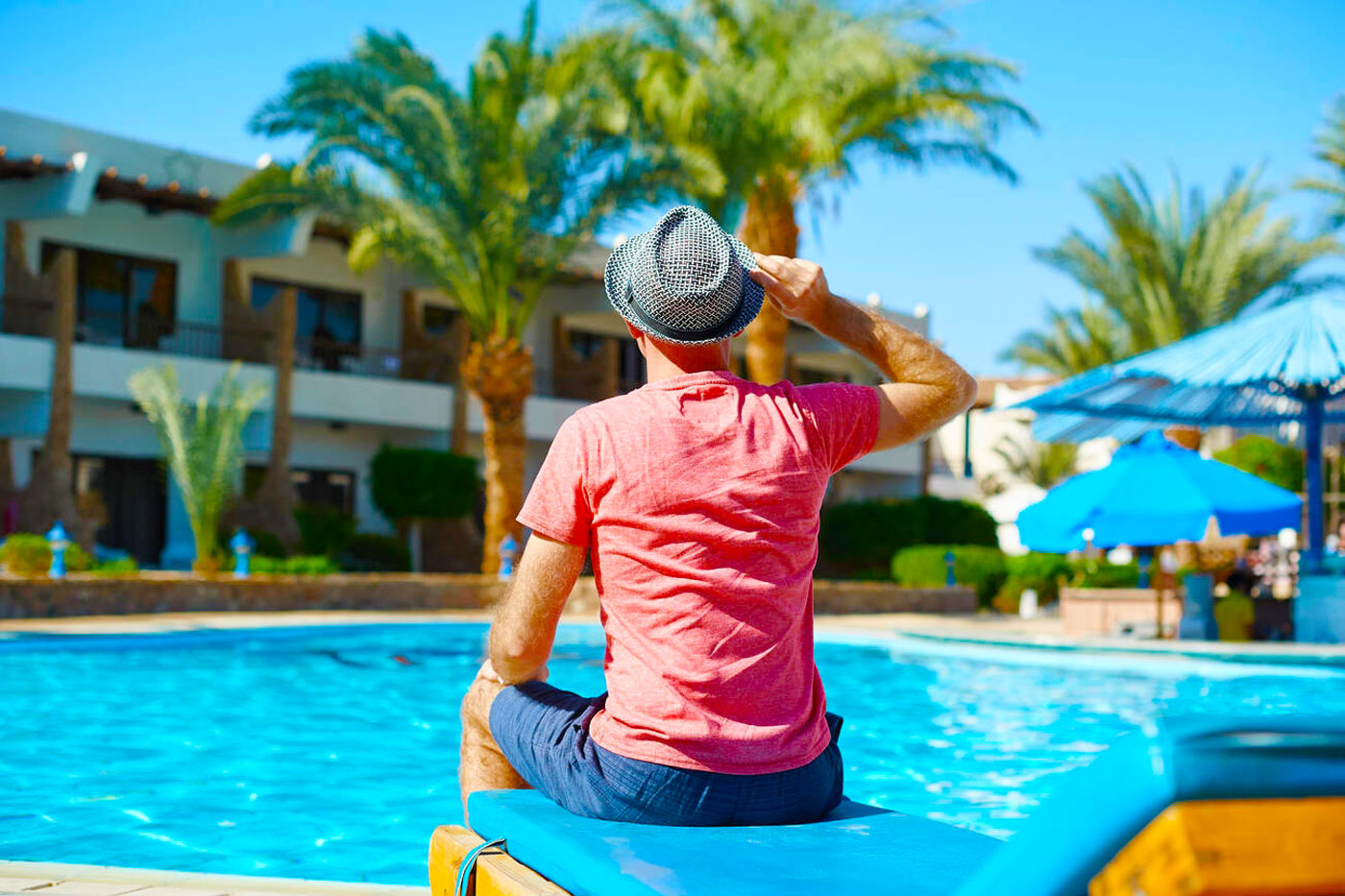 Top Luxury Places to Explore in Egypt
Egypt is a slice of paradise where you can relax in luxurious resorts, spas, gyms, and hotels, and you can also enjoy the best services and amenities that make you feel like royalty. The county is a magical destination that calls every traveler to explore its luxury, as it is one of the fascinating tourist attractions that attracts visitors from all over the world to enjoy as it has luxury adventures that will stay with you forever.
You can also relax in some of the most elegant hotels in Egypt, such as the Marriott Mena House near the pyramids or the Sofitel Winter Palace in Luxor. In Egypt, you will find various high-end travel options and flavors of the Mediterranean, the Middle East, and Africa that will offer you unforgettable luxury in this amazing land.

How Do You Enjoy a Luxury Vacation in Egypt?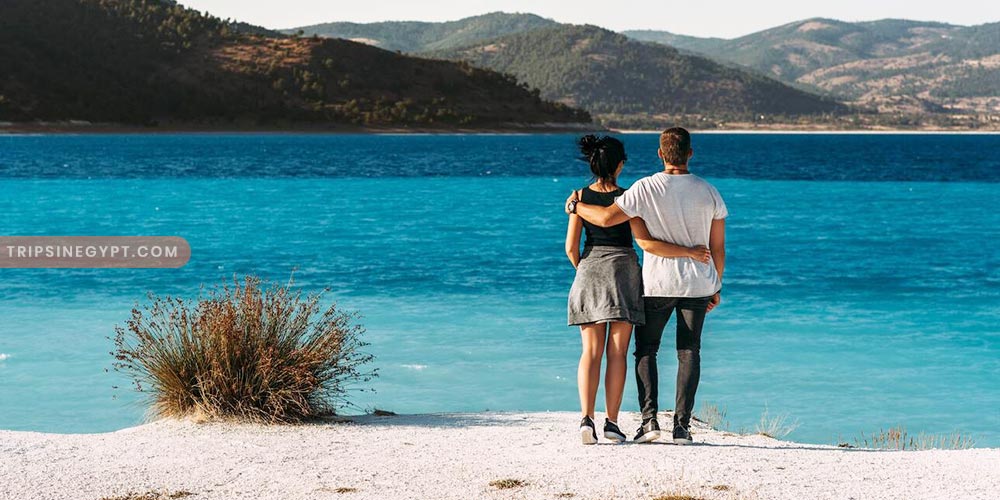 Egypt is a country of luxury and wonders, where you can discover the amazing attractions that have fascinated generations of travelers. You can enjoy your luxury vacation in Egypt with a private tour of the impressive pyramids of Giza where you can learn about the secrets of their construction and gaze at their grandeur.
You can also relax in a luxurious resort on the breathtaking Red Sea coast, and enjoy a luxury cruise on the Nile River, where you can see the historical treasures of ancient Egypt while enjoying international and Egyptian cuisine and first-class service. You can also enjoy exploring the Egyptian culture by visiting world-class museums such as booking a VIP ticket to explore the Grand Egyptian Museum and interacting to learn about the mysteries of ancient Egyptian civilization.
End your Egypt tour with a visit to Cairo, where you can shop in elegant markets and witness the contrast between modernity and ancient traditions. Below are some of the most luxurious options to enjoy when visiting Egypt:

Top Luxury Hotels and Resorts in Egypt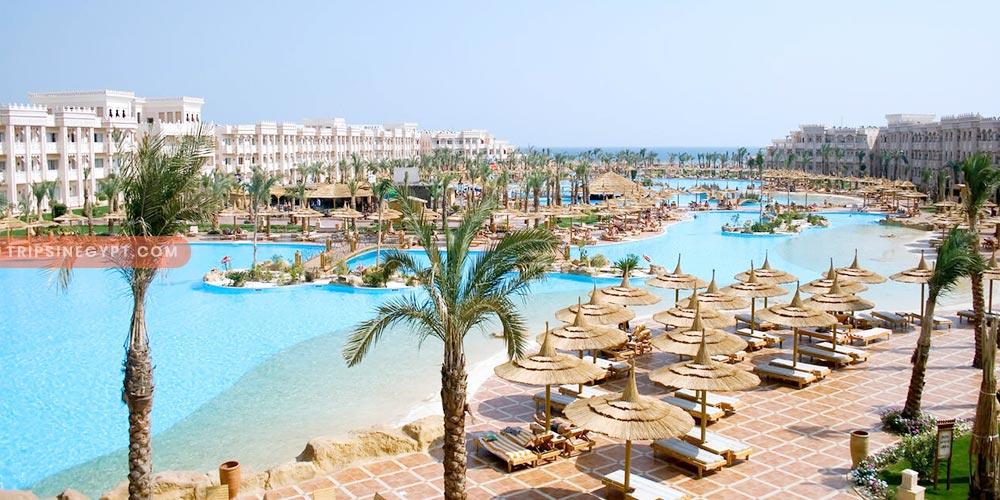 Egypt has many top luxury hotels and resorts that are surrounded by the breathtaking scenery of iconic historical sites and picturesque coastal landscapes, these properties provide a mix of luxury and comfort. You can relax in luxuriously appointed suites that feature wonderful views in one of the most popular luxury hotels in Egypt including the Four Seasons Hotel Cairo at Nile Plaza, the Sofitel Legend Old Cataract Aswan, the Ritz-Carlton Alexandria, and the Oberoi Philae Nile cruise.
These hotels offer their guests excellent facilities such as spas, pools, restaurants, bars, gyms, and business centers, as well as access to local attractions, tours, and activities. You will find a luxury hotel in Egypt that will make your stay special.
| | |
| --- | --- |
| The City | Hotel Name |
| Aswan | Sofitel Legend Old Cataract |
| Sharm El Sheikh | Four Seasons Resort |
| Cairo | The St. Regis Almasa Hotel |
| Sahl Hasheesh | The Oberoi Beach Resort |
| Siwa Oasis | Adrère Amellal |
| Alexandria | The Ritz-Carlton |
| El Gouna | The Chedi |

Spa and Wellness Offerings in Egypt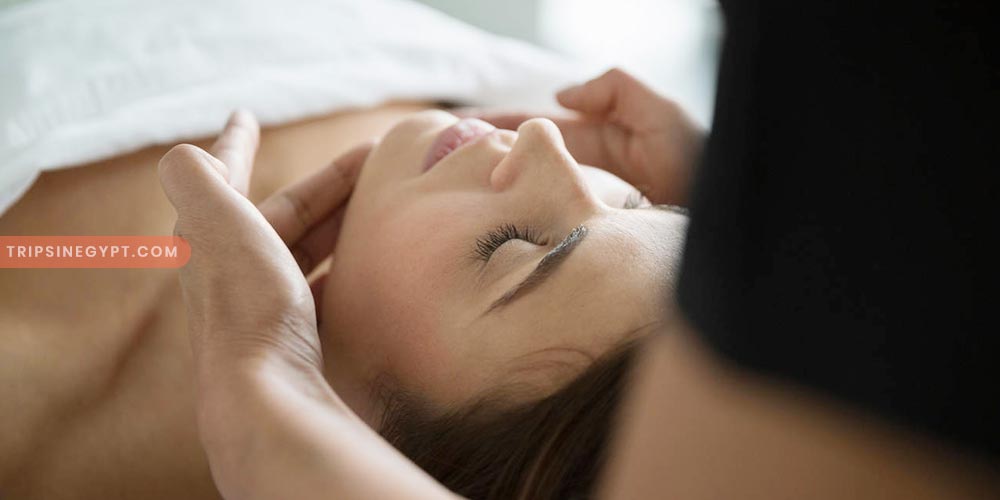 Egypt has amazing spa and wellness experiences that combine ancient traditions with modern luxury, they are such a haven for rejuvenation. One of the most popular retreats is the iconic "The Oberoi Sahl Hasheesh". Here, you will find a sanctuary of serenity with treatments that are based on ancient Egyptian rituals, as they use natural ingredients like desert sand, soothing oils, aloe Vera, mud and clay, and aromatic herbs. The comfort of these offerings goes beyond the treatments themselves, you will find yourself in lighting, and soft music that transports you to another world.
Medical tourism in Egypt is on the rise, drawing attention for its blend of world-class healthcare services and captivating tourist attractions. Get lost in therapies like the refreshing Cleopatra bath inspired by the legendary queen herself, or try a traditional Egyptian massage with local oils. You will also find world-class facilities such as steam rooms and pools with breathtaking views for your comfort. The attention to detail is unparalleled, with personalized service that caters to your every need. Once you step foot into these luxurious spas, you are treated like royalty, and every element is carefully curated for your relaxation. You will be satisfied by the healing power of nature with treatments that use natural ingredients such as honey, milk, herbs, and salt and the different types of massages, facials, body wraps, and scrubs that will make your skin soft. You will enjoy ancient secrets of beauty and wellness that have been passed down for generations in Egypt. Egypt offers you the best modern luxury and ancient Egyptian healing practices to rediscover yourself.
| | |
| --- | --- |
| The City | Spa Name |
| Cairo at Nile Plaza | The Spa at Four Seasons Hotel |
| The Westin Cairo Resort & Spa Katameya Dunes | The Heavenly Spa |
| In the heart of Cairo | Iridium Spa |
| JW Marriott Hotel Cairo | Mandara Spa |
| Cairo Marriott Hotel & Omar Khayyam Casino | Saray Spa |

Yoga and Relaxation by the Red Sea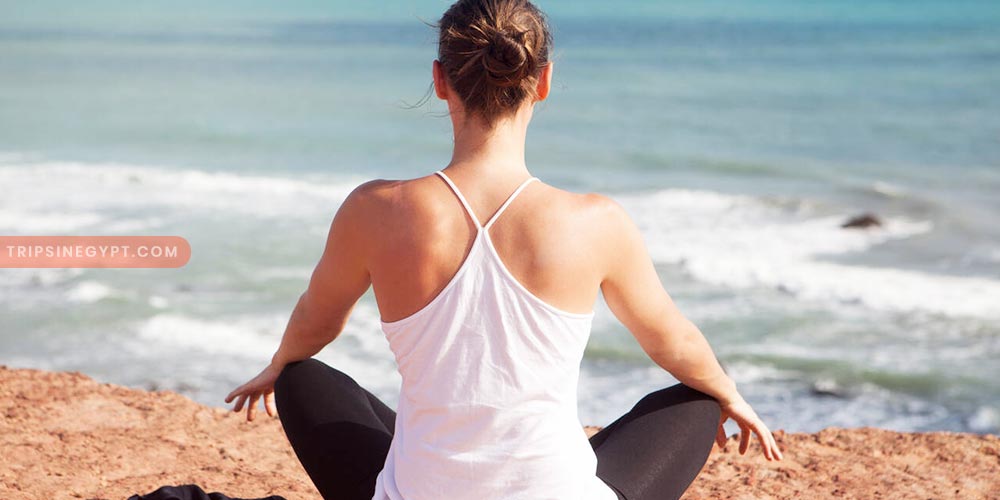 Meditation in Egypt has deep roots in the country's rich history and spiritual traditions. With a heritage that spans millennia, Egypt offers a unique and serene environment for individuals seeking mindfulness and inner peace through meditation. Enjoy practicing yoga in a peaceful oasis where the nice sound of the waves matches your breath. The golden rays of the sun fill you with warmth and energy, and they infuse each yoga pose with a sense of liveliness. The saltiness of the sea breeze relieves stress, and it helps you to relax in the present moment, the wonderful colors of the sea and the beauty of the landscape will give you a deep feeling of restoring your spirit once you move and stretch.
You can have a relaxing time doing yoga by the Red Sea in Egypt, the Red Sea is one of the best places ever to have a wonderful time doing yoga by the Red Sea. You can find amazing resorts that have yoga sessions, massages, saunas, jacuzzis, and other wellness services that you need, you can also have fun with the activities and attractions that the Red Sea has such as snorkeling, diving, sailing, flyboarding, windsurfing, and kite surfing. You can browse the website and pick the resort that matches your needs.
These sessions of yoga and the beauty of the Red Sea offer the guests an unforgettable experience to connect to themselves and the breathtaking natural world around them.
| | |
| --- | --- |
| Location |   |
| Soma Bay | The resort offers different sessions of yoga and meditation classes. |
| El Gouna | This town has some yoga studios and spas. |
| Dahab | The town has several affordable yoga studios and hostels. |
| Marsa Alam | The town has several small yoga studios and resorts. |
| Hurghada | The town has several yoga studios and spas |
| Sharm El Sheik | The town is also home to some of the most beautiful beaches on the Red Sea. |
| Nuweiba | Nuweiba is a great destination for those who are looking for a more authentic experience. |

High-end Fitness Facilities in Egypt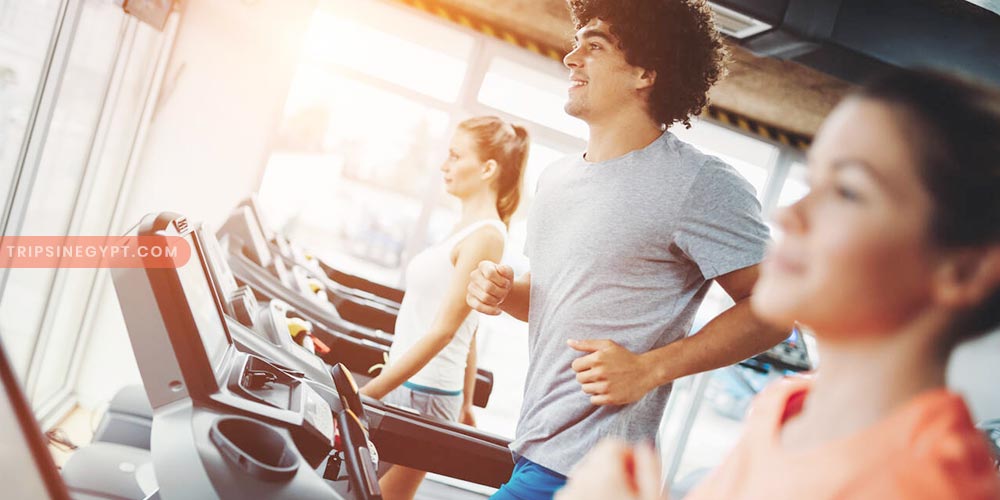 If you are looking for a high-quality fitness center in Egypt, you have some amazing options in Egypt to choose from. You can enjoy the best professional trainers and luxurious facilities that will make you feel great. Cairo has some of the most luxurious gyms in the country, so you can enjoy the breathtaking views of the Nile River and the city. If you prefer more relaxing vibes, you can head to the Red Sea coast, where you can find wellness clubs that suit tourists. These amazing clubs have facilities such as saunas and massage rooms, you can also enjoy the natural beauty of the sea and the beach while staying fit and healthy.
You can also enjoy the natural beauty of Egypt by hiking, biking, or camping in the mountains, or the Red Sea coast. Fitness in Egypt is not only exciting but good for your health and happiness, you can also learn from the local experts and trainers who can help you reach your fitness goals and motivate you with their success stories. Here are some of the most luxurious gyms in Egypt:
| | |
| --- | --- |
| The City | Name |
| Zamalek district of Cairo | Gold's Gym |
| Cairo and Giza. | True Gym |
| Cairo and Alexandria | Oxfit Gym |
| Cairo | Powerhouse Gym |
| A British gym chain that has several branches in Egypt | Fitness First |

Fine Dining Restaurants in Egypt With Local and International Cuisine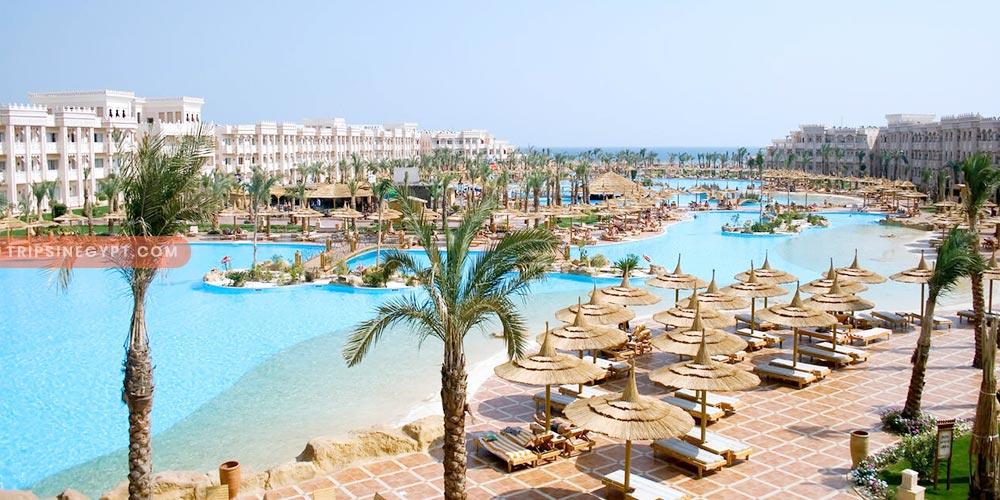 One of the ways to enjoy the best luxury of Egypt is to try its luxurious dining restaurants that offer local and international cuisines. These amazing restaurants demonstrate the richness of Egyptian food and its unique spices. Guests can expect a high level of service and elegant settings that make every meal a memorable journey of flavors.
You can taste the combination of Asian and Egyptian cultures at some of the most creative restaurants in Cairo, you can try the Japanese, sushi, and fusion dishes at Sachi. You can visit Vivo, which is an Italian restaurant at the Nile Ritz-Carlton that has a wonderful view of the Nile and the Cairo Tower and a menu of Ligurian dishes. Here are some of the most luxurious restaurants in Egypt:
| | |
| --- | --- |
| Restaurant Name |   |
| The Grill | A classic French restaurant with a nice view of the Nile River. |
| La Petite Maison | French bistro with a relaxed atmosphere. |
| Sachi Park St | Japanese restaurant with a rooftop terrace that has amazing views of Cairo. |
| Culina | A Mediterranean restaurant with a focus on fresh, seasonal ingredients. |
| Nusr-Et Steakhouse | A Turkish steakhouse chain that is known for its delicious steaks. |
| Sushisamba | A Japanese-Peruvian combination restaurant that is located in the Mövenpick Hotel in Cairo |

Luxury Experiences in the Desert of Egypt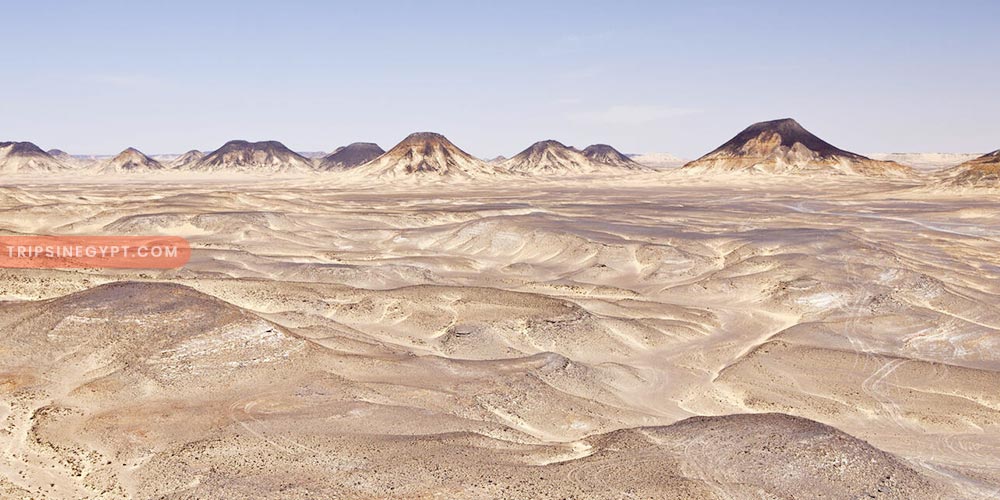 You will enter a haven of luxury in the wonders of the Egyptian desert, as there is an oasis awaiting you where every aspect of your stay is merged with comfort. You will enjoy lodgings that are decorated with elegant Egyptian designs that have a perfect balance of modern sophistication and traditional stay. Your days in Egypt will be full of amazing adventures with exciting camel rides over the sands and stargazing under the desert. The White Desert is a unique place where you can gaze at the limestone carved by the wind into wonderful shapes.
You can also visit Bahariya Oasis, where you can relax in the natural springs and can also visit the Black Desert. Siwa Oasis is one of the most beautiful oases in Egypt. You can learn about the culture and lifestyle of the Siwan people, explore the ancient Temple of the Oracle, and visit the Cleopatra Spring. You can also have fun on a desert safari, enjoy riding a camel, taste the traditional cuisine, and sandboard, and watch the sunset over the Great Sand Sea. Make sure that every detail of your luxury experience will give you unforgettable memories.

Hot Air Balloon Rides Over Iconic Landscapes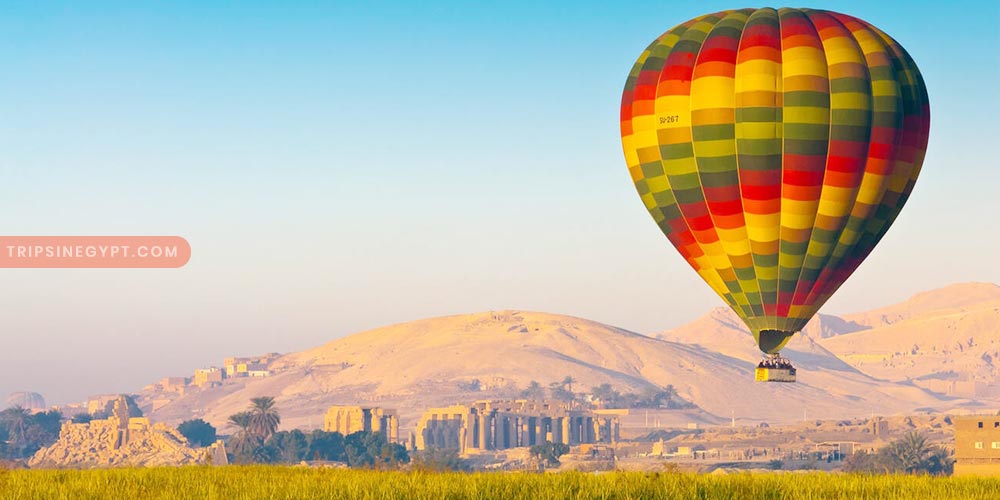 The iconic landscapes of Egypt are the perfect setting for an amazing hot air balloon ride, you can wonder about the ancient attractions of this land from a unique perspective. You will enjoy the breathtaking below such as the Valley of the Kings, and Karnak temple, and enjoy breathtaking views that few can see. The ride is peaceful by the colorful Egyptian sky at dawn, experienced pilots can take you on a ride through the air to ensure your safety and share interesting facts about Egyptian culture.
This adventure lets you appreciate the sights in elegance and create wonderful memories with a backdrop of incomparable historical wonders. After the flight, celebrate this amazing experience with a delicious breakfast or champagne toast, in true extravagant style. Here are some of the most luxurious balloons in Egypt:
-

 

Name of the Balloon

1

 

Hodhod Soliman Hot Air Balloons

2

 

Sunrise Ballooning Luxor

3

 

Magic Horizon Balloons

4

 

Luxor Balloons

5

 

Ballooning Adventures Egypt

High-end Shopping in Egypt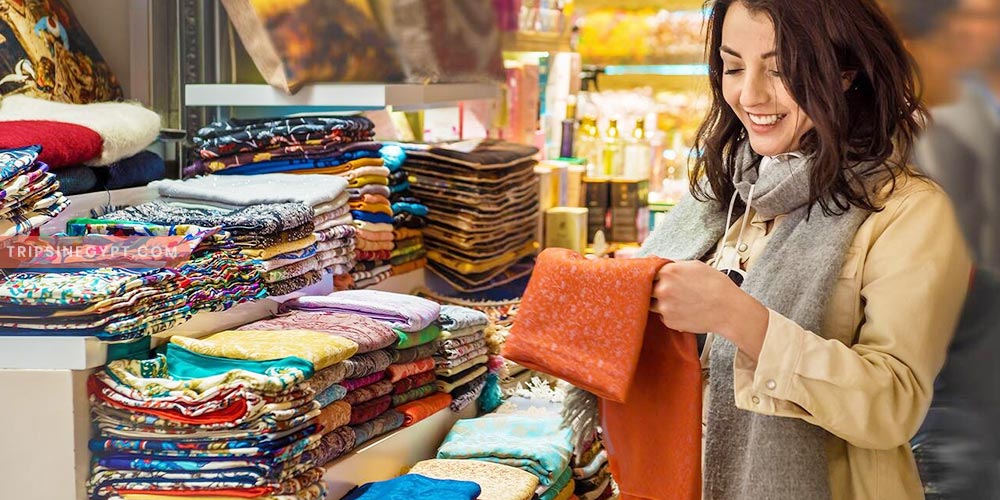 If you love luxury, you will love Egypt, as it is a place where you can find modern elegance and ancient beauty in its high-end shopping places. You can shop for the newest fashion or exclusive collections. You can go in Cairo to the Zamalek district, where you can find stylish boutiques and international designer stores that have the best of modern style. The 6th of October City is a world-class shopping mall with top brands and high fashion. If you want to see some of the beauty of historical attractions, you can go to the Khan El Khalili market, where you can buy amazing handmade items and jewelry that show Egyptian culture.
You can shop in Sharm El-Sheikh in amazing shopping centers and a beautiful view of the Red Sea. You can walk in Luxor on the Avenue of Sphinxes, where you can buy high-end jewelry and luxury goods that are inspired by ancient Egypt. High-end shopping in Egypt is a wonderful experience for those who like the finest and most lavish products. Here are some of the most luxurious malls in Egypt:
| | |
| --- | --- |
| The City | The Mall |
| Sheikh Zayed | Mall of Arabia |
| Nasr City, Cairo. | Citystars |
| 6th of October City | Cairo Festival City Mall |
| the Four Seasons Hotel in Cairo | The First Mall |
| West Cairo | Galleria 40 |
| Alexandria | San Stefano Grand Plaza |
| New Cairo | Point 90 Mall |
| El Gouna | Arabesque Mall |
| 6th of October City | Tiba Outlet Mall |
| New Cairo | Cityscape Mall |

Luxurious Nile Cruises in Egypt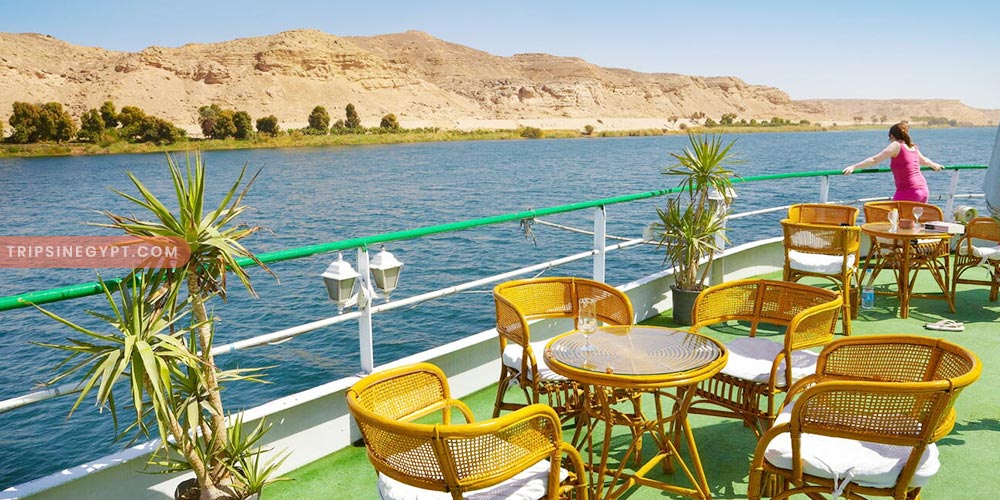 The luxurious Nile Cruises in Egypt are a trip of a lifetime, as they take you along the Nile River, you will feel amazed, once you witness the past ancient wonders in a setting of elegance. The wind brings you the stories of the past once you relax on the deck, and the sunsets fill the sky with beautiful colors. You will enjoy delicious food, high service, luxurious facilities, and perfect accommodations that will make every moment onboard such a heaven.
You will see amazing sights along the way such as the temples of Luxor and Karnak, the Valley of the Kings, the temple of Edfu, and the beautiful Philae Temple in Aswan. The Nile Cruise trip offers a perfect mix of relaxation and exploration that will give you lasting memories of beautiful Egypt. Here are some of the most luxurious Nile Cruises with prices in Egypt:
| | | |
| --- | --- | --- |
| Nile Cruises names | Prices from | Duration |
| Luxury MS Tulip Nile Cruise | $760 | 4 Days | 5 Days | 8 Days |
| Luxury Sanctuary Sun Boat III Nile Cruise | $1020 | 4 Days | 5 Days | 8 Days |
| Luxury Movenpick MS Royal Lily Nile Cruise | $820 | 4 Days | 5 Days | 8 Days |
| Luxury MS Acamar Nile Cruise | $850 | 4 Days | 5 Days | 8 Days |
| Luxury MS Farah Nile Cruise | $830 | 4 Days | 5 Days | 8 Days |
| Luxury MS Mayfair Nile Cruise | $900 | 4 Days | 5 Days | 8 Days |

Luxury Beachfront Relaxation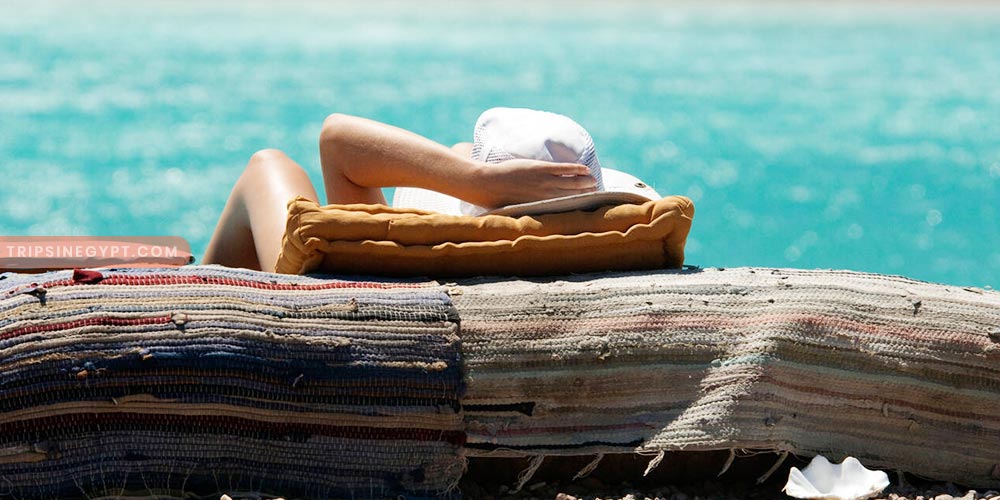 There is an amazing paradise that awaits you on the edge of Egypt where the Mediterranean Sea meets the soft and warm sand. You can wake up to the sound of the water splashing on the beach, once you step out to a spacious balcony with panoramic views of the ocean. The elegant resort on the beach has a comfortable retreat with beautiful nature and facilities. You can start your days with the calming sound of the waves hitting the sand, once you walk out to a large balcony with sweeping views of the sea.
Enjoy the comfort of the resort's villas, which are located on the shore, you can relax in your villa, and enjoy the service of the staff. Just a short walk from your villa, you can access the beach, where you can enjoy the sun, villas of the resort are designed to provide you with a luxurious retreat. You will find everything you need in your villa. You also have the option of using a private beach to escape the crowds and enjoy the natural beauty of the sea.
You can taste the delicious cuisine that is prepared by world-class chefs who combine local flavors with international specialties, and all served at a beachside restaurant. This luxury beachfront is such a getaway that it will create moments that will stay in your memory long after you leave this magical paradise. Here are the top ten luxurious beachfront hotels in Egypt:
| | |
| --- | --- |
| Beach Name | Location |
| 1- The Oberoi Beach Resort | Sahl Hasheesh |
| 2- Cleopatra Luxury Resort | Makadi Bay |
| 3- Four Seasons Resort | Sharm El Sheikh |
| 4- Rixos Premium Seagate | Sharm El Sheikh |
| 5- Jumeirah | El Gouna |
| 6- SUNRISE Arabian Beach Resort | Hurghada |
| 7- Hilton Sharks Bay Resort | Hurghada |
| 8- Steigenberger Alcazar Resort | Nabq Bay |
| 9- Movenpick Resort | El Gouna |
| 10- Baron Palace | Sahl Hasheesh |

Luxurious Escapes in Egypt Await Your Discovery
Escape to a world of unparalleled luxury in the heart of Egypt. Immerse yourself in the grandeur of ancient history while indulging in the epitome of contemporary comfort. Our meticulously curated luxury holidays in Egypt promise a seamless blend of opulence and cultural richness. Picture yourself savoring exquisite cuisine overlooking the Sphinx or unwinding in lavish accommodations along the tranquil banks of the Nile. This is not just a vacation; it's a symphony of elegance and adventure. Seize the opportunity to turn your travel dreams into reality. Elevate your journey, embrace the extraordinary – book your exclusive luxury holiday in Egypt now, and let the magic unfold in every decadent detail.
FAQ
What Should I Wear While Being in Egypt?
You should wear whatever you want. It is advised to wear something light from cotton or linen, comfortable and put on sunblock during your time in Egypt in the summer and wear comfortable footwear like a closed-toe shoe to sustain the sandy terrain.
What to Pack for Your Egypt Tour?
You should bring a brimmed hat and sunglasses if you not used to the Egyptian sun &pack everything you could ever need and put in a small bag so you could move easily between your destinations.
Are All Nile Cruises Available at Any Time?
Yes, it is available all years. as the Nile from Aswan to Luxor takes three to four days of sailing on Monday, Wednesday and Friday for the total cost of 600$ and the Nile cruise from Luxor to Aswan take four to five days in Saturday, Monday and Thursday for the coast of 650$.
We have experience in vacation planning for more than 10 years & our staff consists of the most professional operators, guides and drivers who dedicate all of their time & effort create the perfect vacation. All of our tours are customized by Travel, Financial & Time advisors to fit your every possible need during your time in egypt. we always keep in mind that your safety & comfort are our main priority until you return home.
Is it safe to travel to Egypt?
Yes, it is absolutely safe to travel to egypt, You will feel secure in Egypt as the current atmosphere of the country is very peaceful after the government took powerful measures like restructuring the entire tourist police to include all the important and tourist attractions in Egypt and construct an entire environment dedicated for ensuring the lives of all tourists.
What are Egypt's Visa Requirements?
They are very simples, If you want to apply for a Visa On Arrival that lasts for 30 days then you should be one of the eligible countries(check the link), have a valid passport with at least 6 months remaining and pay 25$ USD entry fee in cash. As for the E-Visa for 30 days, you should have a valid passport for at least 8 months, complete the online application, pay the e-visa fee then print the e-visa to later be presented to the airport border guard. You could be one of the countries eligible for a free visa for 90 days.
What is the Weather is Like?
The temperature of Egypt ranges from 37c to 14 c, Summer in Egypt is somehow hot and winter is cool and mild but sometimes it becomes cold at night. The average of low temperatures vary from 9.5 ¡ÆC in the wintertime to 23 ¡ÆC in the summertime and average high temperatures vary from 17 ¡ÆC in the wintertime to 32 ¡ÆC in the summertime while the temperature is moderate all along the coasts.
What is the Best Time of Visit Egypt?
It is known the best time to travel to Egypt is in the winter from September to April as the climate becomes a bit tropical, a warm atmosphere with a winter breeze. You will also be notified a week before your trip if the weather is unsafe or if any changes have been made.
Should I Give Tips in Egypt?
It is totally up to you, but if you choose to you can tip the servers at your restaurant 5-10% by handing it to them directly and 5 Egyptian Pounds as a general tip of anyone.
Can I Enter the Pyramids?
Yes, you can enter the pyramids for the small fee of 20$.
How to Enjoy Egypt During Ramadan?
Ramadan is a special time of year for Muslims that should be celebrated by non-Muslims and feel the essence of the Islamic culture. You can fast with the Muslim or just observe but you are always welcome to join the celebrations and festivals.