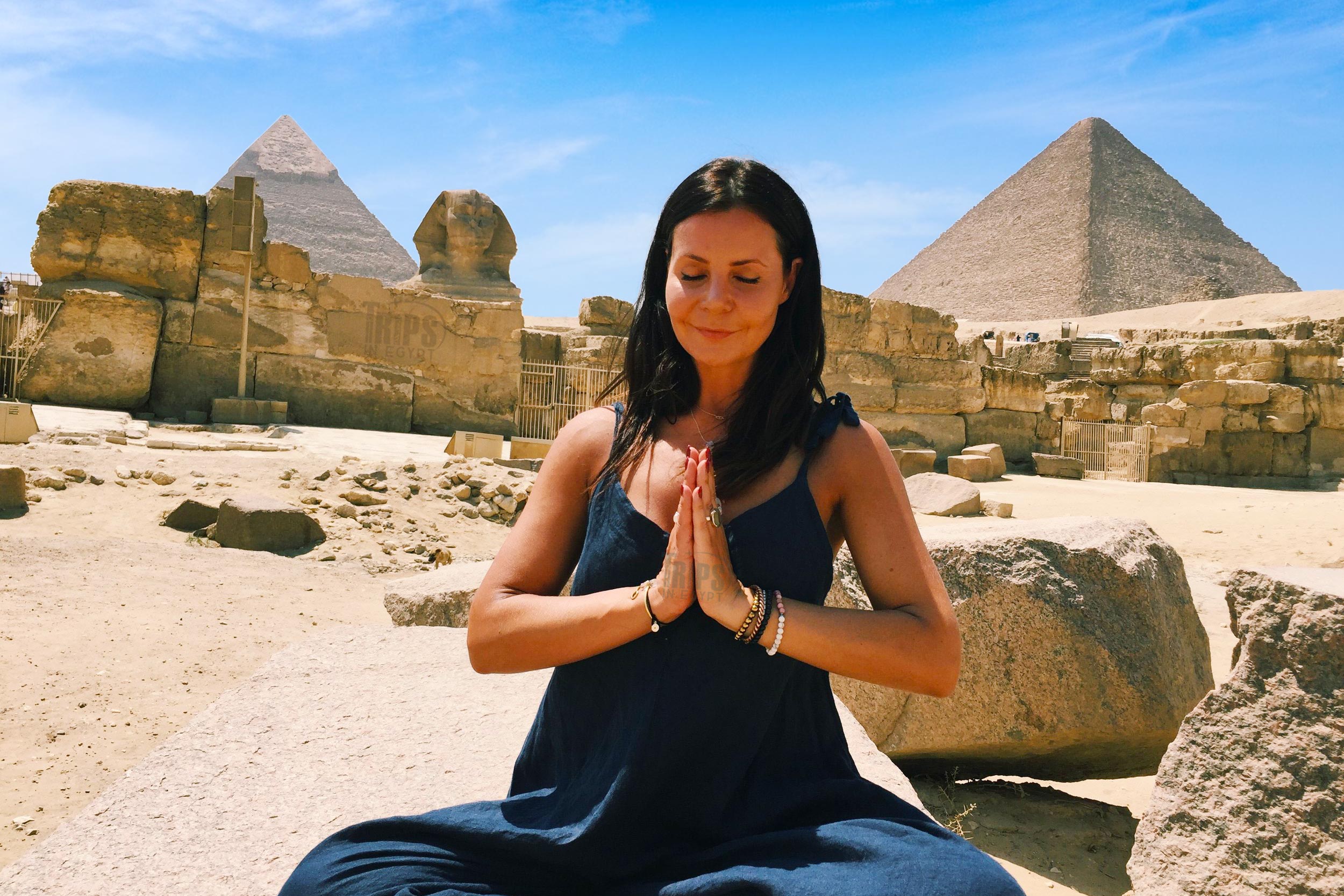 Meditation in Egypt Travel Guide
Meditation is the act or religious activity of clearing your mind and focusing on a certain thing for a long time to deal with the problem, and stress of daily life. Some people use meditation to improve their mental stability, and also for their health, as meditation helps them to quit tobacco products.
Meditation back to Egyptian roots as it started in Egypt 5000 ago, as a religious practice, but you do not have to be religious to do it. Get ready to enjoy an enjoyable article as you will immerse yourself in the wonders of meditation in Egypt! Explore the ancient country and learn ancient meditation techniques to get in touch with your inner self.

What Is the Actual Meaning of the Word Meditation?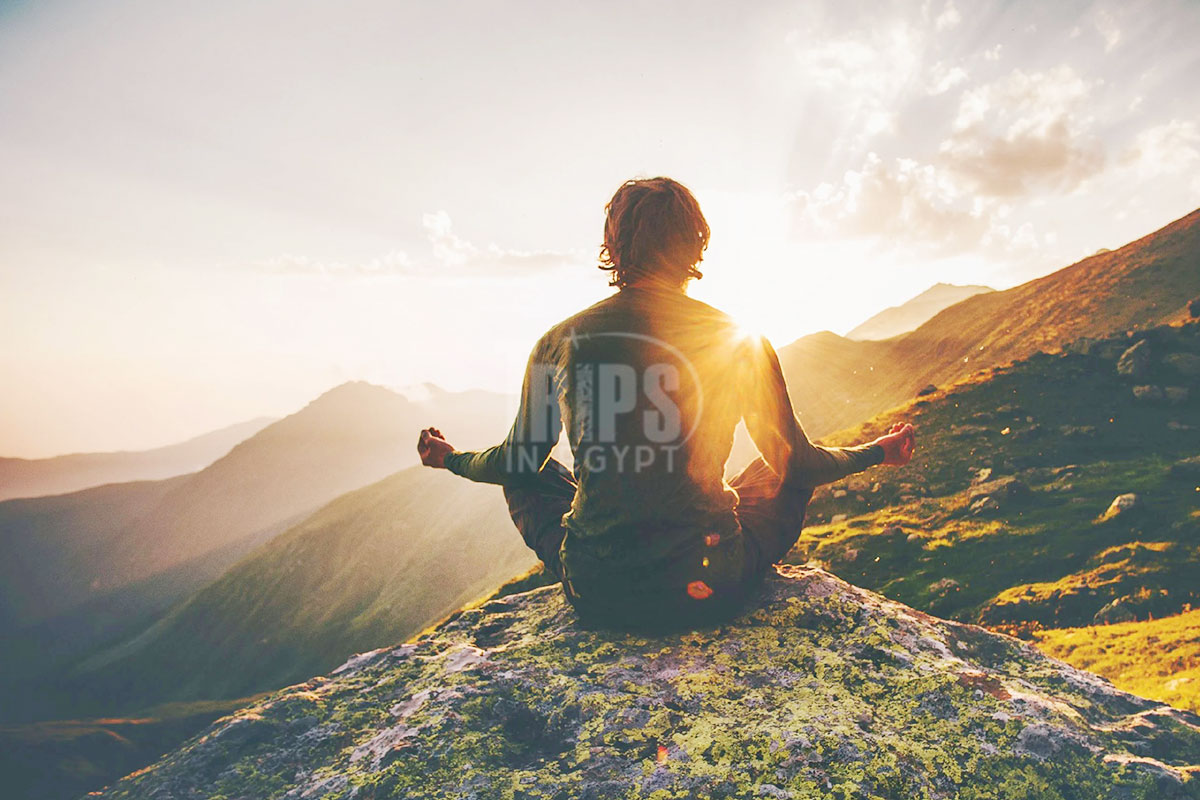 Mediation of the act of remaining calm for some time, or thinking deeply for relaxation and spiritual reasons. Ancient Egyptian used this activity thousands of years ago, but modern science has started this method of relaxation in the last few decades. When you hear the word "Medicate" you imagine that the person is breathing or repeating a phrase over and over to make him half some relaxation, this is true but it is deeply more than that.
Modern studies have proved that the effect of meditation is incredible; as it helps to produce something different inside the person like electroencephalography that can emphatically affect both of your mental health. Meditation is not about getting a different person, or a new person, but getting a better person, as it turns on your feelings and thoughts, it teaches you how to engage with whatever you are doing at the moment. Besides relaxation, medication helps you to control your anger and to deal with situations in a calm way.

What Are the Benefits of Meditation?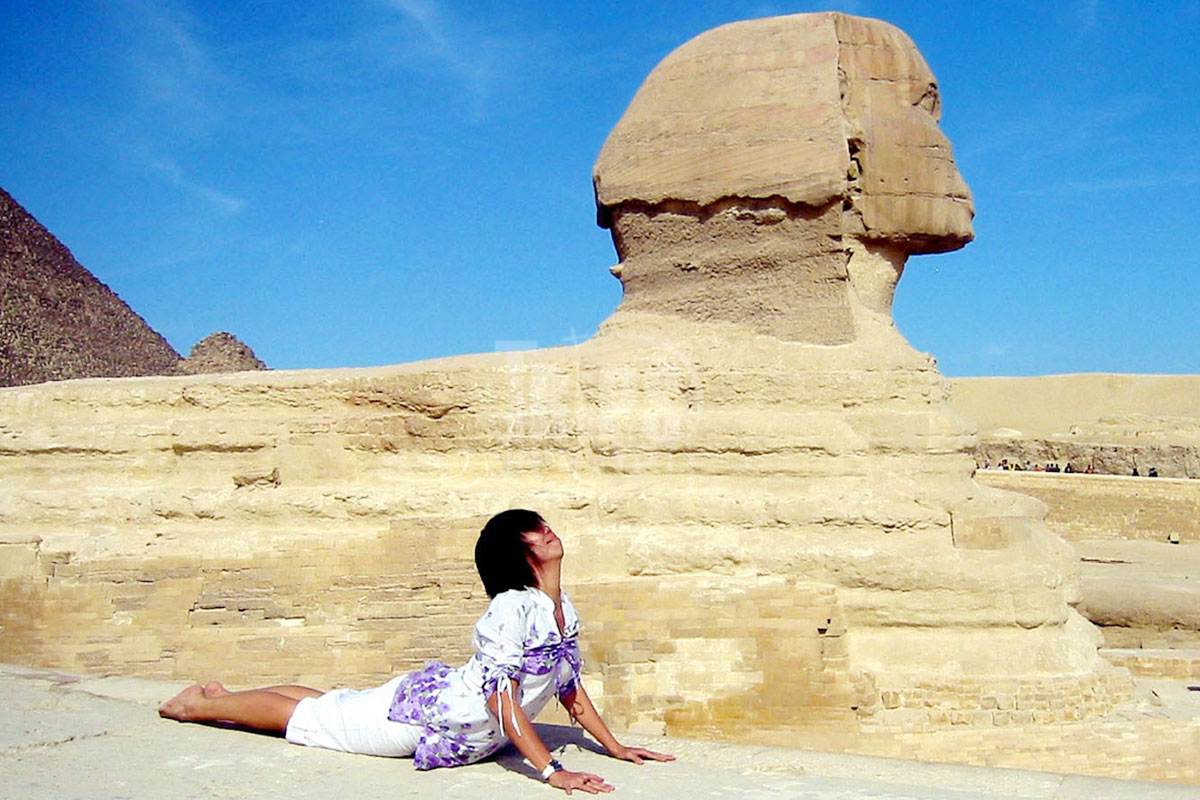 Meditation has several benefits, it is sure to help you relax, reduce your stress and feel totally Zen. Let us go on our topic to get your inner peace on!
Meditation sharpens your mind, as it makes you keep focused and more concentrated.
Meditation Decreased symptoms of stress, depression, or post-traumatic stress.
Better ability to overcome emotional problems.
If you do one minute of breath work, with four times deep breathing, you will find yourself very relaxed.
Doing 20 minutes every day will improve your sleeping, as it treats insomnia and helps to get rid of your nightmares.
Many researchers have found that the neurons have more connections, and these connections are stronger.
Meditation awakens your emotions, as it makes you a nice and beloved person.
Meditation increases your patience and tolerance, especially if you are angry and cannot control your anger.
It is available for anyone to medicate, regardless of their region, age, or beliefs.
Meditation has no side or negative effects.

Egyptian History in Meditation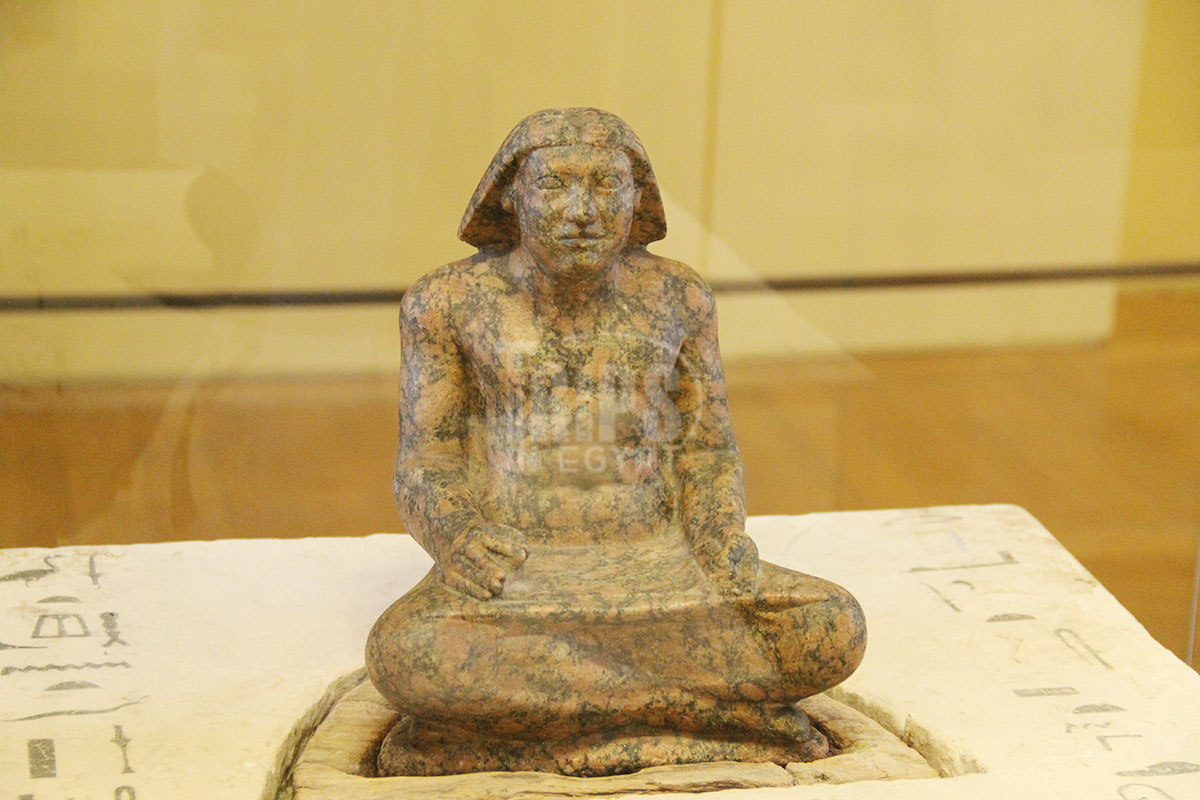 Egypt offers for those who adore calmness, silence, sky, stars, and peace of mind amazing attractions to enjoy medication. Egypt is one of the oldest civilizations that used meditation for a considerable period, as ancient Egyptians practiced it 5000 ago.
Ancient Egyptians called meditation "Smi Tawi" which means the union of the lower and upper nature of the human entity. They considered Yoga as a way to communicate with the divine forces. There were four hieroglyphs words that refer to the existence of meditation in the ancient Egyptian civilization:
Ankh: This simple word means "The Heart and Windpipe" it is the greatest thing that can reach your spirit.
Ptahhotep: This word symbolizes the transformation into God.
Sima: This wood refers to the lower, and upper self-union which has communication with God.
Nefer: It is the highest standard of inner peace that many people look for.

Where Are the Best Attractions to Meditate in Egypt?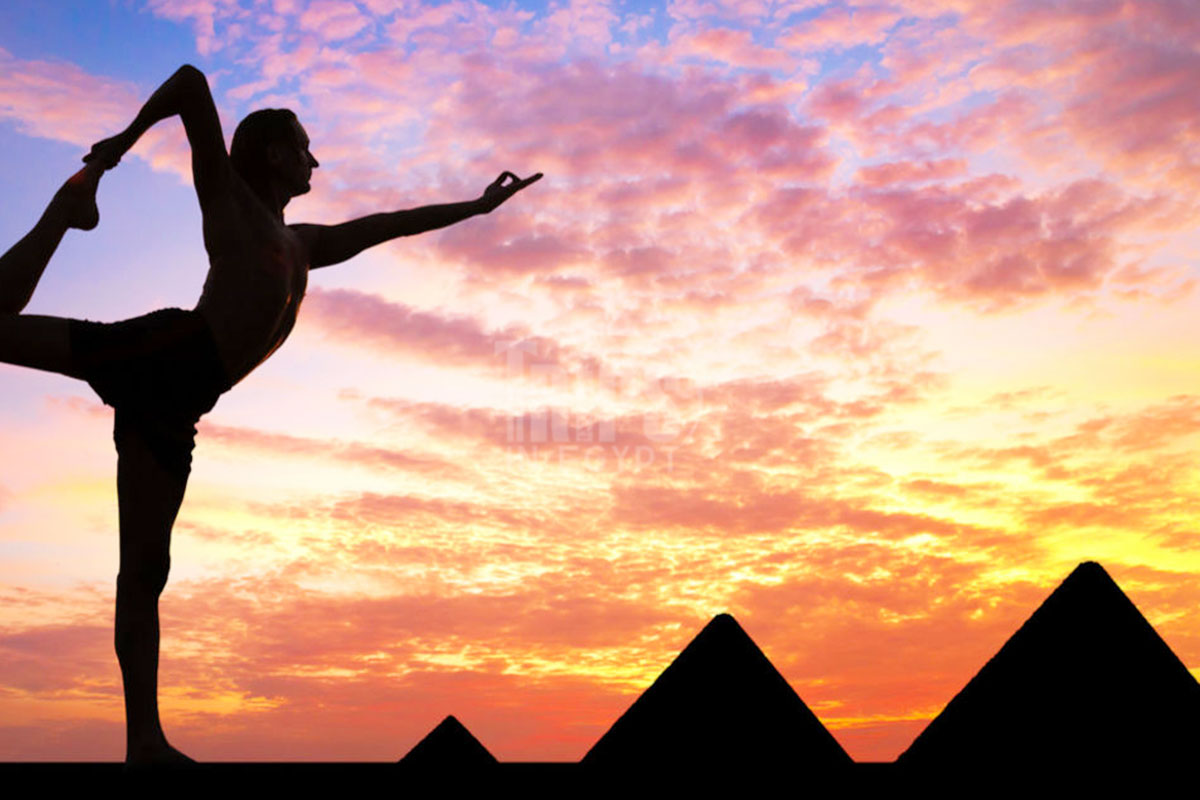 The land of the pharaoh is full of amazing attractions to help you unlock all the amazing benefits of meditation. Get your mind ready to be filled with wisdom and clarity, as it's time to change your life!
1. The Pyramids of Dahshur
Meditation at the Pyramids of Dahshur is concerned with peace of mind, and avoiding any hassle, or noise the daily life. It is a unique activity in such places as Dahshur is not crowding as the tours to the Pyramids in Giza, as this city is located 40km south of Cairo. Enjoy one of the best attractions in the world, meditate on the land of the pharaoh, and get ready to discover the wonders of Great Egypt like never before, only with Trips In Egypt.
2. Fayoum Oasis
Fayoum Oasis is a calm place to medicate in nature, as Fayoum is considered to be one of the peaceful places, away from the noise, lights, and crowding of the city as it is located in the northwest about 100 kilometers from Cairo. This city is a home for those who adore trying new experiences, it has also a green Oasis that is located in the west of Deseret that helps you to unlock the incredible benefits of meditation. 
3. Yoga Retreats in Dahab
Yoga is a popular form of practice that focuses on improving the inner self and mental stability. The city of Dahab is an ideal place for all the people who love yoga, as Dahab has many attractions that are calm, and clean, plus it is on the Red Sea. We highly recommend camping on the beach, to see the stars, nature, and amazing views instead of limiting yourself to hotels, you can meditate, or also in a desert and try a peaceful area, as these peaceful attractions will help you to improve your meditation practice.
4. White Desert
The white desert is located 570 kilometers southwest of Cairo. The name of the white Deseret comes from the layer of limestone and chalk that cover its landscape, it is a unique attraction as it is very calm, and a perfect place in the world not for yoga only, but for therapeutic practices as well. You can visit this amazing attraction during the whole year, but winter is the nicest season. It is your turn now to come and explore the white desert with our majestic Bahariya & White Desert tour from Cairo, and find out how you can be the best version of yourself.

When to Do Guided Meditation in Egypt?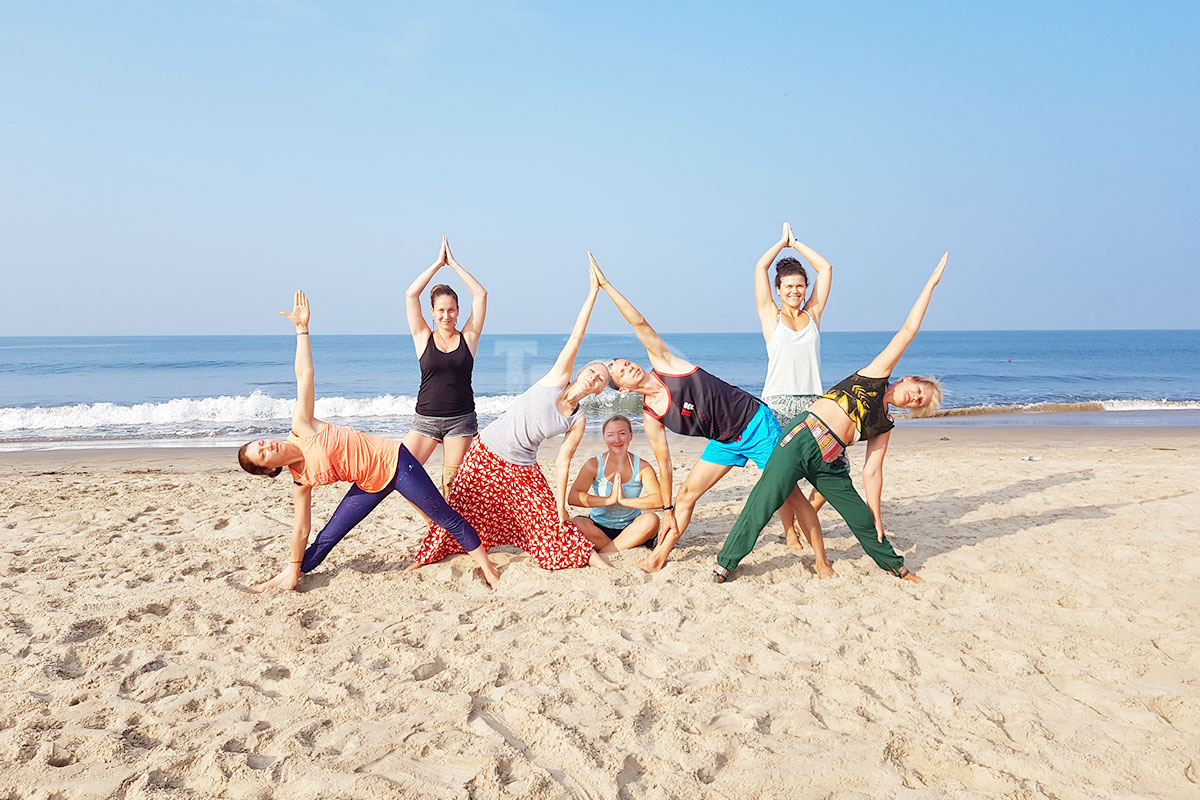 Medication in Egypt is the way you handle things in life, as it treats it inside your mind first. You can meditate whenever you feel anxious, nervous, or have any negative feelings, as it will help you to control your emotions. Many people prefer to meditate in the morning because the mind is fresh and the weather is quiet, and other people prefer to meditate at night as it is a great way to after the end of the day because it can help you to fall asleep faster, improve your sleeping, reduce depression, anxiety, and pain.

Conclusion
Now you can finally experience the perfect meditative journey with a specialized travel agency such as Trips In Egypt. Get ready to be energized, inspired, and relaxed with our Egypt tour packages. Don't miss out on this incredible opportunity to start a better life - it's gonna be awesome!
FAQ
What Should I Wear While Being in Egypt?
You should wear whatever you want. It is advised to wear something light from cotton or linen, comfortable and put on sunblock during your time in Egypt in the summer and wear comfortable footwear like a closed-toe shoe to sustain the sandy terrain.
What to Pack for Your Egypt Tour?
You should bring a brimmed hat and sunglasses if you not used to the Egyptian sun &pack everything you could ever need and put in a small bag so you could move easily between your destinations.
Are All Nile Cruises Available at Any Time?
Yes, it is available all years. as the Nile from Aswan to Luxor takes three to four days of sailing on Monday, Wednesday and Friday for the total cost of 600$ and the Nile cruise from Luxor to Aswan take four to five days in Saturday, Monday and Thursday for the coast of 650$.
We have experience in vacation planning for more than 10 years & our staff consists of the most professional operators, guides and drivers who dedicate all of their time & effort create the perfect vacation. All of our tours are customized by Travel, Financial & Time advisors to fit your every possible need during your time in egypt. we always keep in mind that your safety & comfort are our main priority until you return home.
Is it safe to travel to Egypt?
Yes, it is absolutely safe to travel to egypt, You will feel secure in Egypt as the current atmosphere of the country is very peaceful after the government took powerful measures like restructuring the entire tourist police to include all the important and tourist attractions in Egypt and construct an entire environment dedicated for ensuring the lives of all tourists.
What are Egypt's Visa Requirements?
They are very simples, If you want to apply for a Visa On Arrival that lasts for 30 days then you should be one of the eligible countries(check the link), have a valid passport with at least 6 months remaining and pay 25$ USD entry fee in cash. As for the E-Visa for 30 days, you should have a valid passport for at least 8 months, complete the online application, pay the e-visa fee then print the e-visa to later be presented to the airport border guard. You could be one of the countries eligible for a free visa for 90 days.
What is the Weather is Like?
The temperature of Egypt ranges from 37c to 14 c, Summer in Egypt is somehow hot and winter is cool and mild but sometimes it becomes cold at night. The average of low temperatures vary from 9.5 ¡ÆC in the wintertime to 23 ¡ÆC in the summertime and average high temperatures vary from 17 ¡ÆC in the wintertime to 32 ¡ÆC in the summertime while the temperature is moderate all along the coasts.
What is the Best Time of Visit Egypt?
It is known the best time to travel to Egypt is in the winter from September to April as the climate becomes a bit tropical, a warm atmosphere with a winter breeze. You will also be notified a week before your trip if the weather is unsafe or if any changes have been made.
Should I Give Tips in Egypt?
It is totally up to you, but if you choose to you can tip the servers at your restaurant 5-10% by handing it to them directly and 5 Egyptian Pounds as a general tip of anyone.
Can I Enter the Pyramids?
Yes, you can enter the pyramids for the small fee of 20$.
How to Enjoy Egypt During Ramadan?
Ramadan is a special time of year for Muslims that should be celebrated by non-Muslims and feel the essence of the Islamic culture. You can fast with the Muslim or just observe but you are always welcome to join the celebrations and festivals.