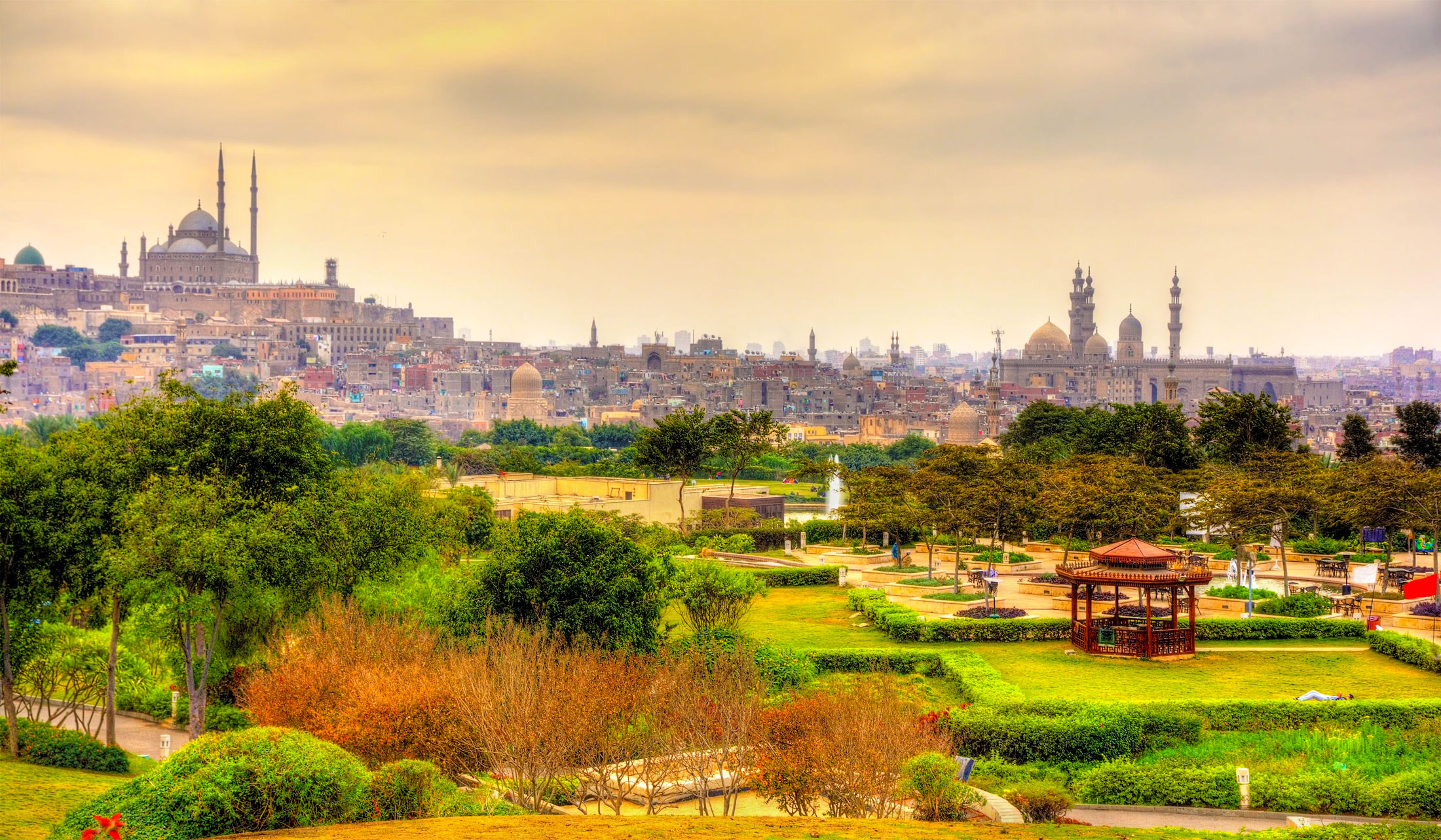 Top Spring Destinations in Egypt for Tourists in 2023
As the winter frost begins to thaw and nature blooms with vibrant hues, Egypt emerges as a captivating springtime sanctuary for wanderlust seekers. In this article, Trips In Egypt will unveil the top spring destinations in Egypt that will transport you to a world of enchantment and wonder. From the streets of Cairo, where ancient treasures harmoniously coexist with modern marvels, to the tranquil oasis of Siwa, where lush palm groves and serene springs create an oasis in the desert, Egypt offers an array of experiences for every traveler's soul. Enjoy a mesmerizing adventure through the stunning landscapes of the White Desert, adorned with limestone formations that paint a picturesque canvas against the azure sky.
A journey into Egypt's Splendor in the timeless allure of Luxor's legendary temples, where history intertwines with mythology, beckoning you to unravel its mysteries. You will get lost in the aromatic spices of Egyptian cuisine, tantalizing your taste buds with delectable dishes that will transport you to a culinary paradise. Get ready to escape the heat and embrace the breathtaking beauty of Egypt's top spring destinations, where a world of marvels awaits your arrival.

What Does Egypt Weather Look Like During Spring?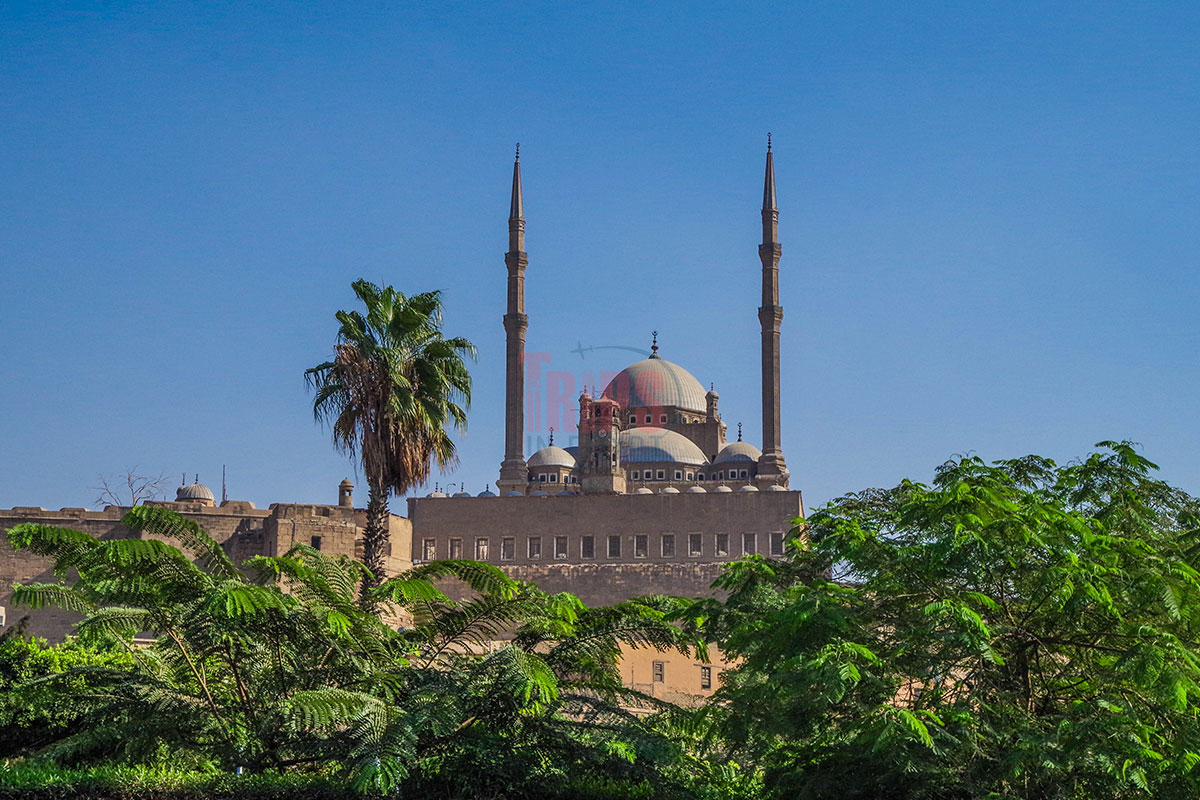 Egypt in spring is a captivating tapestry of natural beauty and ancient wonders, where the arid desert landscape undergoes a remarkable transformation. During this season, which typically spans from March to May, Egypt experiences pleasantly mild weather with average temperatures ranging from 20°C to 30°C (68°F to 86°F).
As spring unfolds, Egypt's iconic Nile River takes center stage, flanked by lush, green banks adorned with vibrant wildflowers. The fertile Nile Delta bursts into a riot of colors, creating a picturesque contrast to the surrounding desert. The desert itself undergoes a subtle metamorphosis, as wildflowers and small shrubs dot the golden sands, adding a delicate touch to the rugged terrain.
In spring, Egypt's world-famous archaeological sites and monuments, such as the Pyramids of Giza and Luxor's Karnak Temple, beckon visitors with comfortable weather for exploration. The clear blue skies and gentle breezes make it an ideal time for a leisurely felucca ride on the Nile or a trek through the serene oases of the Western Desert.
Cairo's streets come alive with locals and tourists alike, enjoying outdoor cafes and gardens. The fragrance of blooming jasmine and citrus trees fills the air, adding to the enchantment of Egypt's springtime charm. It's a season that seamlessly blends ancient history with the rejuvenation of nature, making Egypt a must-visit destination during this enchanting time of year.

Why You Should Visit Egypt in the Spring?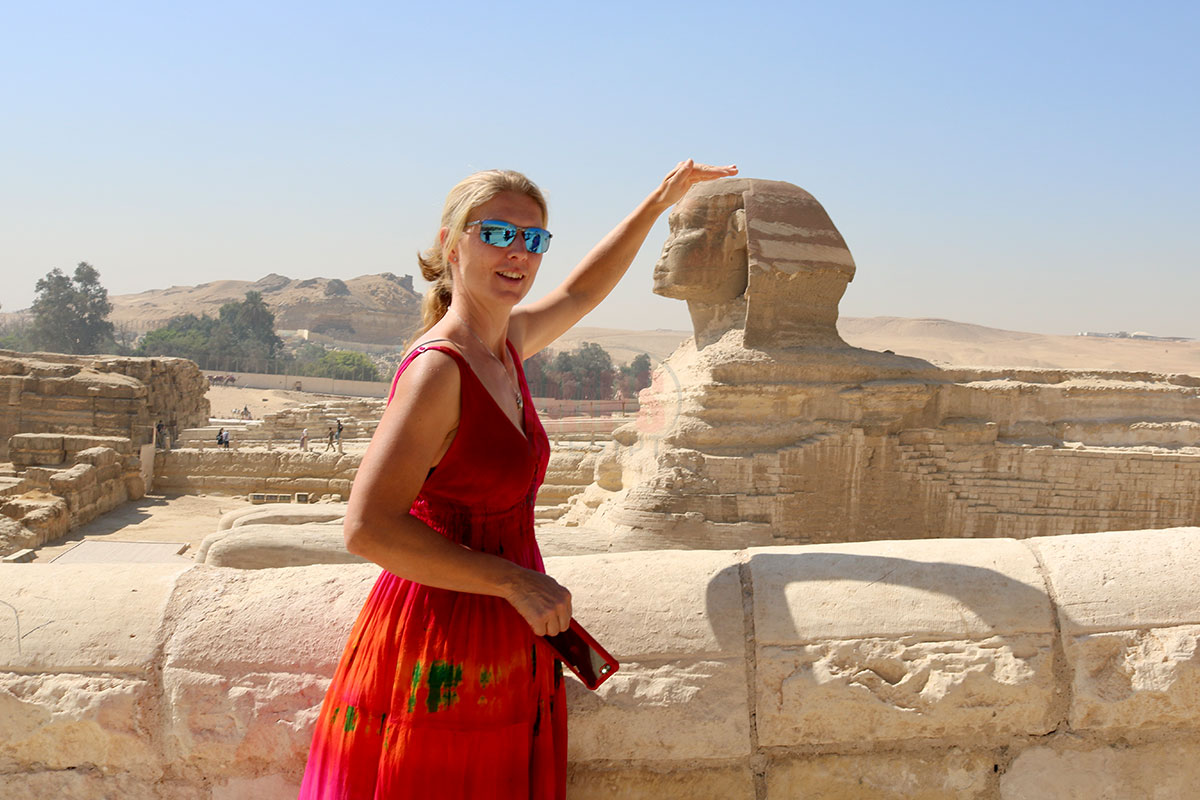 Visiting Egypt in the spring is a remarkable experience that will captivate your senses and leave you with unforgettable memories. Here are some reasons why it is an ideal time to visit Egypt in Spring.
Pleasant Weather: Spring in Egypt brings comfortable temperatures, typically ranging from 20 to 30 degrees. The mild climate creates an enjoyable atmosphere for exploring Egypt's fascinating landmarks.
Lush Landscapes: After the winter rains, the Egyptian landscape flourishes, transforming into a verdant oasis. Springtime showcases Egypt's diverse natural scenery at its finest.
Fewer Crowds: Spring is considered a shoulder season in Egypt, meaning fewer tourists compared to the peak months. You can relish the serenity and have a more intimate experience with the country's historical treasures.
Festivals and Celebrations: Spring in Egypt is a season of festivities and cultural celebrations. The country comes alive with events, providing a unique glimpse into Egyptian traditions and customs. One celebration is Sham el-Nessim, an ancient festival celebrated on the Monday following Coptic Easter.
Ideal for Desert Exploration: Egypt's vast deserts, including the Western Desert and the Sinai Peninsula, offer unparalleled opportunities for adventure during springtime.
Nile River Cruises: Spring is the perfect time to enjoy a Nile River cruise, one of the most iconic ways to explore Egypt. As you sail along the timeless river, you will pass by riverbanks, ancient temples, and traditional villages.
Enjoying beaches: Visiting beaches during spring in Egypt is a good idea as the weather is pleasant and the crowds are usually smaller compared to the summer season.
Visiting Egypt in the spring is an amazing experience that offers a perfect blend of favorable weather, stunning landscapes, cultural festivities, and a more intimate exploration of its remarkable historical sites. It is the ideal time when you can truly appreciate Egypt's splendor in all its glory, and create memories that will last a lifetime.

Best Activites & Things To Do in Spring In Egypt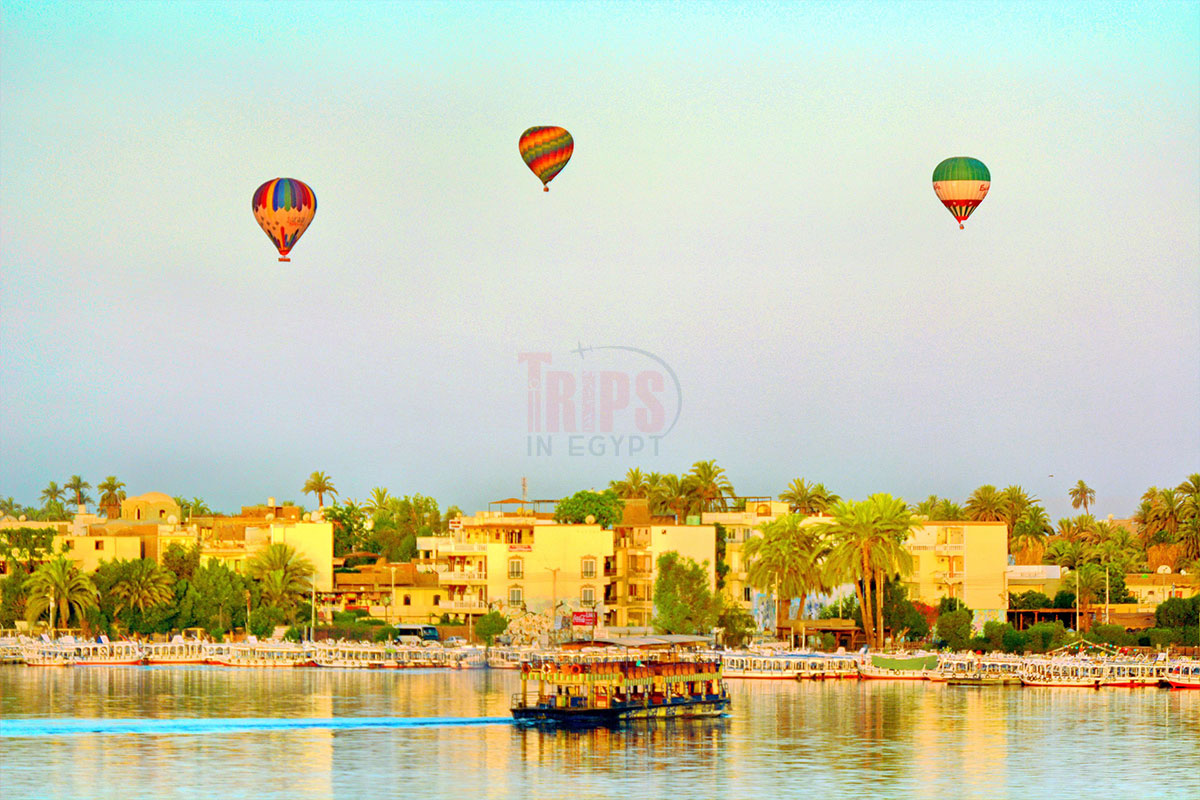 Spring is a beautiful time to visit Egypt, and there are many activities to enjoy. Here are some activities to do in Egypt during the spring season:
Explore Ancient Sites: Spring offers comfortable temperatures for exploring Egypt's ancient wonders. Visit the Pyramids of Giza, the Sphinx, Luxor Temple, Karnak Temple, and the Valley of the Kings to witness the rich history of Egypt.
Nile River Cruise: Take a Nile Cruise along the Nile River and enjoy the scenic beauty of the surrounding landscapes. You can choose from a variety of cruise options, ranging from short trips to extended journeys.
Snorkeling and Diving in the Red Sea: Head to coastal towns like Hurghada, Sharm El Sheikh, or Dahab, and get lost in snorkeling or scuba diving adventures to explore the stunning underwater world.
Desert Safari: Enjoy a desert safari and experience the amazing beauty of Egypt's vast deserts. You can enjoy activities like sandboarding, camel riding, and stargazing in the clear night skies.
Felucca Ride on the Nile: Take a traditional felucca ride along the Nile River, and enjoy the serene atmosphere, gentle breezes, and stunning views of the riverbanks, while sipping on traditional tea or coffee.
Visit Alexandria: Spring is a great time to explore the coastal city of Alexandria. Visit the stunning Bibliotheca Alexandrina, explore the Catacombs of Kom El Shoqafa, wander through the charming streets of the historic district, and relax on the city's beautiful beaches.
Festivals and Events: Spring is the time for the Sham El-Nessim celebration, an ancient Egyptian festival held on Easter Monday, where people gather for picnics, enjoy traditional food, and celebrate the arrival of spring.
Luxor Hot Air Balloon Ride: Experience the breathtaking views of Luxor's temples and the Nile River by Luxor hot air balloon. Float above the historic landmarks and enjoy a unique perspective of the ancient wonders below.
Explore Aswan: Discover the Nubian culture, visit the Temple of Philae, and take a Felucca ride to the picturesque Elephantine Island.
Visit the Siwa Oasis: Spring is an ideal time to visit the Siwa Oasis, and explore the palm, swim in the natural freshwater springs, and visit the ancient ruins of the Temple of the Oracle.
Food and Culinary Experiences: Sample delicious Egyptian cuisine and explore local food markets. Try traditional dishes like Koshari, falafel, Mahshi, Fatta, Kofta, and Molokhia.
Relax in Sharm el-Sheikh: Enjoy the beautiful beaches and nightlife of this resort town on the Red Sea.
Dive in the Red Sea: Explore the underwater wonders of the Red Sea through scuba diving or snorkeling. Dahab and Hurghada are popular diving destinations.
Relax in Dahab: Unwind in the laid-back coastal town of Dahab, known for its beautiful beaches and excellent snorkeling spots.
Wander through Islamic Cairo: Explore the historic mosques, markets, and narrow streets of Islamic Cairo, including the Khan El Khalili bazaar.
Visit the Grand Egyptian Museum: Discover ancient Egyptian artifacts, including the treasures of Tutankhamun, at the Grand Egyptian Museum in Giza.
Visit the White Desert: Explore the surreal landscapes of the White Desert, featuring unique rock formations and stunning white dunes.
Experience a Sound and Light Show: Witness the sound and light shows at various historical sites, such as the Pyramids of Giza, Karnak Temple, and Abu Simbel Temples.
Visit the Mosque of Muhammad Ali: Explore the beautiful Ottoman-era mosque located within the Citadel of Cairo and enjoy panoramic views of the city.
Discover the Temples of Edfu and Kom Ombo: Visit the well-preserved Temple of Horus in Edfu and the unique double temple of Kom Ombo dedicated to Sobek and Horus.
Take a Day Trip to Fayoum Oasis: Explore the scenic landscapes and attractions of Fayoum Oasis, including Lake Qarun.

Best Egyptian Beach Destinations to Experience During the Spring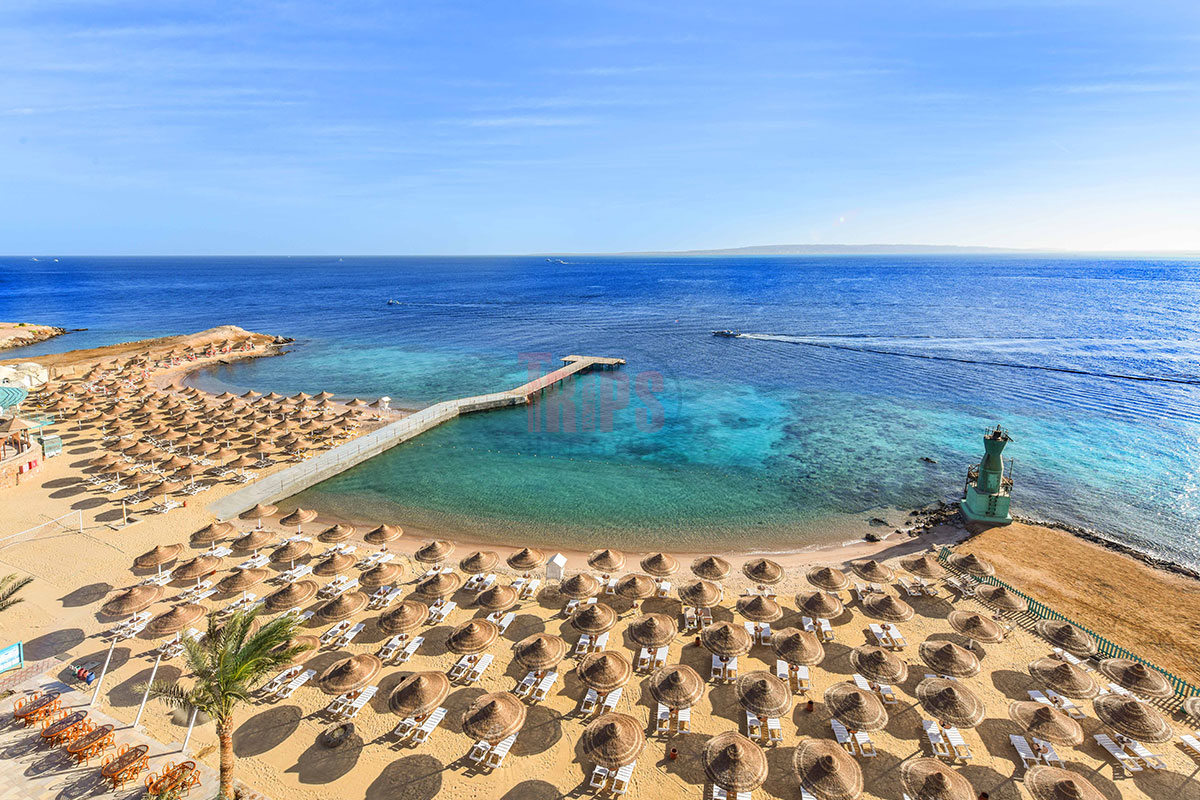 There are stunning beaches in Egypt along its picturesque coastline that offer crystal-clear turquoise waters and pristine sandy shores that beckon visitors to relax and unwind.
Sharm El Sheikh: Sharm El Sheikh is known for its stunning beaches like Naama Bay and Sharks Bay. Sharm El Sheikh offers excellent diving and snorkeling opportunities in the Red Sea.
Hurghada: With beaches of Hurghada like Makadi Bay and Sahl Hasheesh, Hurghada is known for its clear waters, coral reefs, and a wide range of water sports.
Dahab: This laid-back beach town on the Sinai Peninsula is popular among divers and snorkelers, with beaches like Blue Hole and Lighthouse Reef offering mesmerizing underwater landscapes.
Marsa Alam: Marsa Alam is home to amazing beaches like Abu Dabab and Sharm El Luli. Marsa Alam is ideal for relaxation and snorkeling, with its crystal-clear waters and abundant marine life.
Alexandria: Alexandria is located on the Mediterranean coast, and offers beautiful beaches like Montaza and Maamoura which are known for their golden sands and picturesque views.
Soma Bay: Soma Bay boasts luxurious resorts and a stunning beachfront, it offers opportunities for snorkeling, diving, and windsurfing.
Nuweiba: This tranquil beach town on the Gulf of Aqaba offers scenic beaches like Coral Island and Tarabin which is perfect for those seeking a peaceful getaway.
El Gouna: El Gouna provides a relaxing atmosphere and is popular for snorkeling, kiteboarding, and other water activities.
Taba: Taba's beaches, such as Taba Heights, offer a serene coastal experience with breathtaking views of the Red Sea and nearby mountains.
Ras Sudr: Ras Sudr is known for its pristine sandy beaches, making it a popular destination for windsurfing and kiteboarding enthusiasts.
Ain Sokhna: A resort town near Cairo, it features stunning beaches and serves as a convenient escape for city dwellers.
El Alamein: Known for its historical significance, El Alamein also boasts beautiful beaches along the Mediterranean coast.
Ras Shitan: Ras Shitan offers a laid-back atmosphere, pristine beaches, and beautiful coral reefs.
Sahl Hasheesh: Sahl Hasheesh is known for its luxury resorts, and it features a long stretch of sandy beaches and turquoise waters.
Egypt's beaches provide a delightful fusion of natural beauty and tranquility for an unforgettable seaside experience.

Is It Egypt Cheap to Visit Egypt During Spring?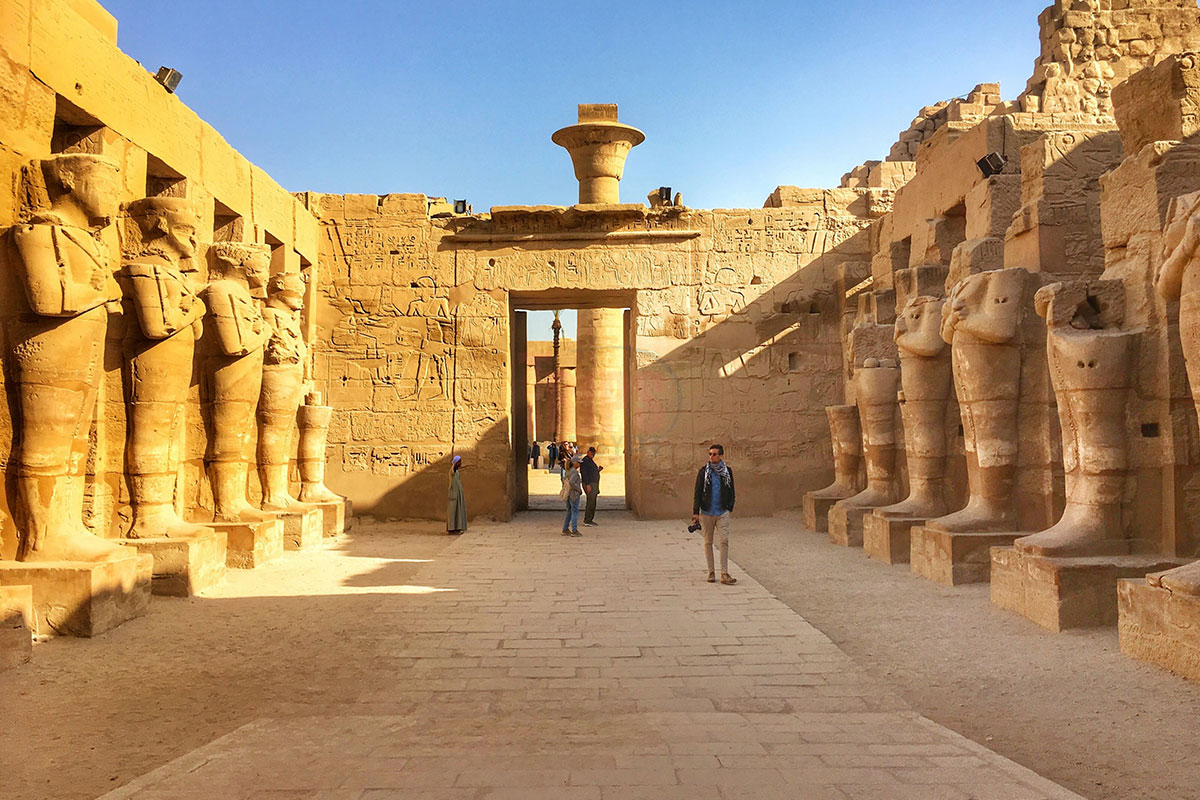 The cost of visiting Egypt during the spring can vary depending on various factors such as the specific time of spring, current economic conditions, and individual travel preferences. Spring (March to May) is considered a popular time to visit Egypt, as the temperatures are not as extreme as during the summer months. During this period, you may find a moderate influx of tourists, which could impact prices for accommodations and popular attractions.

Conclusion
In closing, Egypt's top spring destinations offer a mesmerizing blend of history, culture, and natural beauty, making it an irresistible choice for tourists seeking an unforgettable adventure. Experience the most incredible Easter holiday in Egypt with our meticulously designed Egypt Easter tours. Our dedicated team has handcrafted the ultimate Easter trips, ensuring you explore Egypt's best destinations while relishing in top-notch services. From the awe-inspiring historical wonders to the breathtaking natural beauty, our tours offer an immersive experience like no other. Trust us to make your journey to Egypt an unforgettable and personalized experience, creating memories to cherish for a lifetime.
FAQ
What Should I Wear While Being in Egypt?
You should wear whatever you want. It is advised to wear something light from cotton or linen, comfortable and put on sunblock during your time in Egypt in the summer and wear comfortable footwear like a closed-toe shoe to sustain the sandy terrain.
What to Pack for Your Egypt Tour?
You should bring a brimmed hat and sunglasses if you not used to the Egyptian sun &pack everything you could ever need and put in a small bag so you could move easily between your destinations.
Are All Nile Cruises Available at Any Time?
Yes, it is available all years. as the Nile from Aswan to Luxor takes three to four days of sailing on Monday, Wednesday and Friday for the total cost of 600$ and the Nile cruise from Luxor to Aswan take four to five days in Saturday, Monday and Thursday for the coast of 650$.
We have experience in vacation planning for more than 10 years & our staff consists of the most professional operators, guides and drivers who dedicate all of their time & effort create the perfect vacation. All of our tours are customized by Travel, Financial & Time advisors to fit your every possible need during your time in egypt. we always keep in mind that your safety & comfort are our main priority until you return home.
Is it safe to travel to Egypt?
Yes, it is absolutely safe to travel to egypt, You will feel secure in Egypt as the current atmosphere of the country is very peaceful after the government took powerful measures like restructuring the entire tourist police to include all the important and tourist attractions in Egypt and construct an entire environment dedicated for ensuring the lives of all tourists.
What are Egypt's Visa Requirements?
They are very simples, If you want to apply for a Visa On Arrival that lasts for 30 days then you should be one of the eligible countries(check the link), have a valid passport with at least 6 months remaining and pay 25$ USD entry fee in cash. As for the E-Visa for 30 days, you should have a valid passport for at least 8 months, complete the online application, pay the e-visa fee then print the e-visa to later be presented to the airport border guard. You could be one of the countries eligible for a free visa for 90 days.
What is the Weather is Like?
The temperature of Egypt ranges from 37c to 14 c, Summer in Egypt is somehow hot and winter is cool and mild but sometimes it becomes cold at night. The average of low temperatures vary from 9.5 ¡ÆC in the wintertime to 23 ¡ÆC in the summertime and average high temperatures vary from 17 ¡ÆC in the wintertime to 32 ¡ÆC in the summertime while the temperature is moderate all along the coasts.
What is the Best Time of Visit Egypt?
It is known the best time to travel to Egypt is in the winter from September to April as the climate becomes a bit tropical, a warm atmosphere with a winter breeze. You will also be notified a week before your trip if the weather is unsafe or if any changes have been made.
Should I Give Tips in Egypt?
It is totally up to you, but if you choose to you can tip the servers at your restaurant 5-10% by handing it to them directly and 5 Egyptian Pounds as a general tip of anyone.
Can I Enter the Pyramids?
Yes, you can enter the pyramids for the small fee of 20$.
How to Enjoy Egypt During Ramadan?
Ramadan is a special time of year for Muslims that should be celebrated by non-Muslims and feel the essence of the Islamic culture. You can fast with the Muslim or just observe but you are always welcome to join the celebrations and festivals.