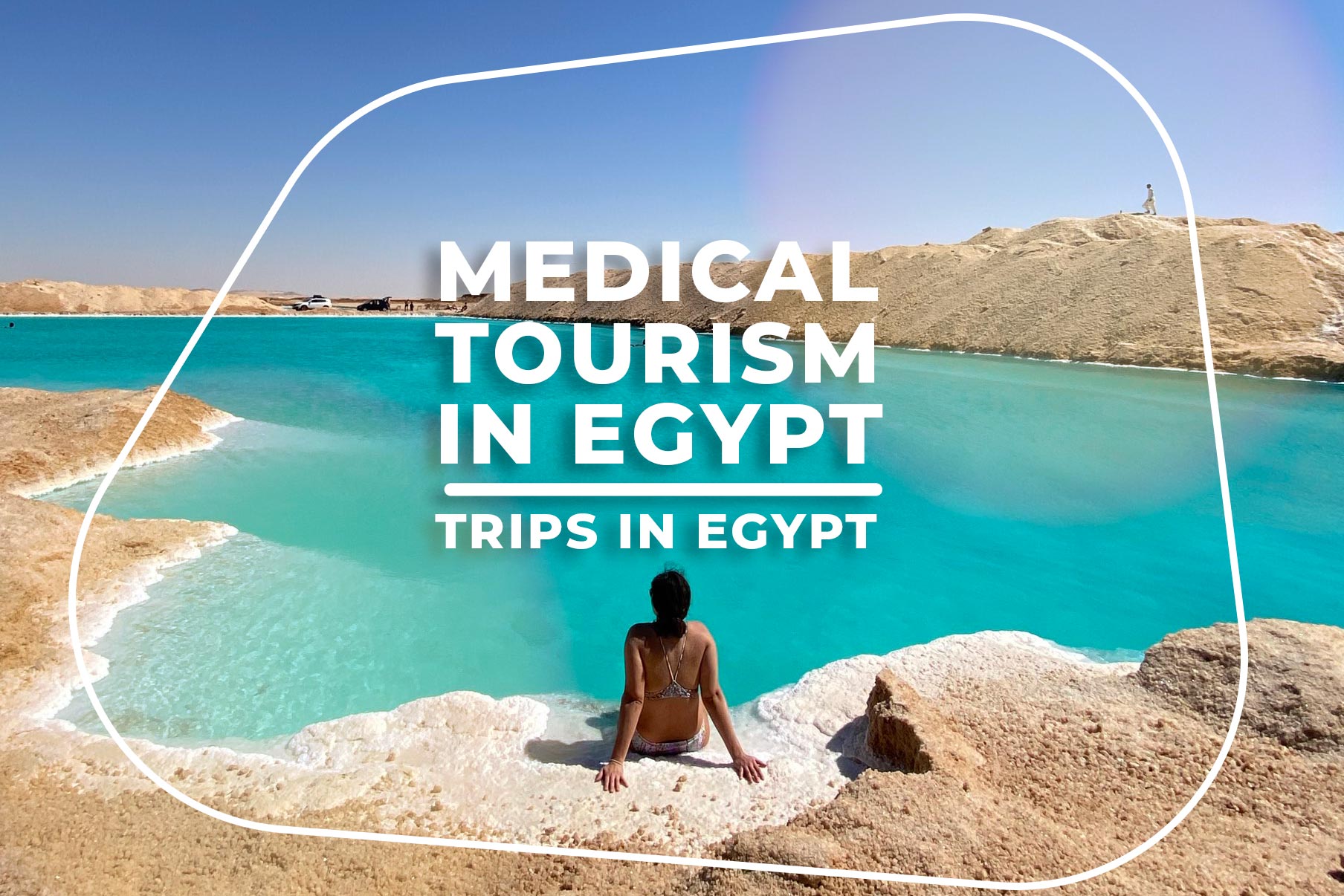 Medical Tourism in Egypt
Medical tourism in Egypt is a gift from the heavens for all mankind that is able to heal your body, mind, and soul and awaken your hidden natural powers to find the key to ultimate serenity and bliss. All the celestial lands and heavenly waters of Egypt are truly blessed as they contain magnificent divine properties that can naturally heal a number of diseases. Egypt holds some of the most beautiful and remarkable mineral waters, rivers, oases, and divine soil which can offer a very therapeutic experience that will put your body at ease and relax your spirit.
Egypt is known by far as one of the most attractive destinations for medical tourism on earth as Egypt was ranked 4th in the Arab region and 26th worldwide in 2021. In Egypt is also a number of ways to enjoy your time in the most memorable fashion by discovering all the historical and cultural treasures of Egypt which will change your mind for the better and exhilarate & satisfy your sense of curiosity and quest for beauty and relief. In this article, we will explore the definition of medical tourism and the best places where everyone can enjoy the most healing medical tour in Egypt.

What's Mean Medical Tourism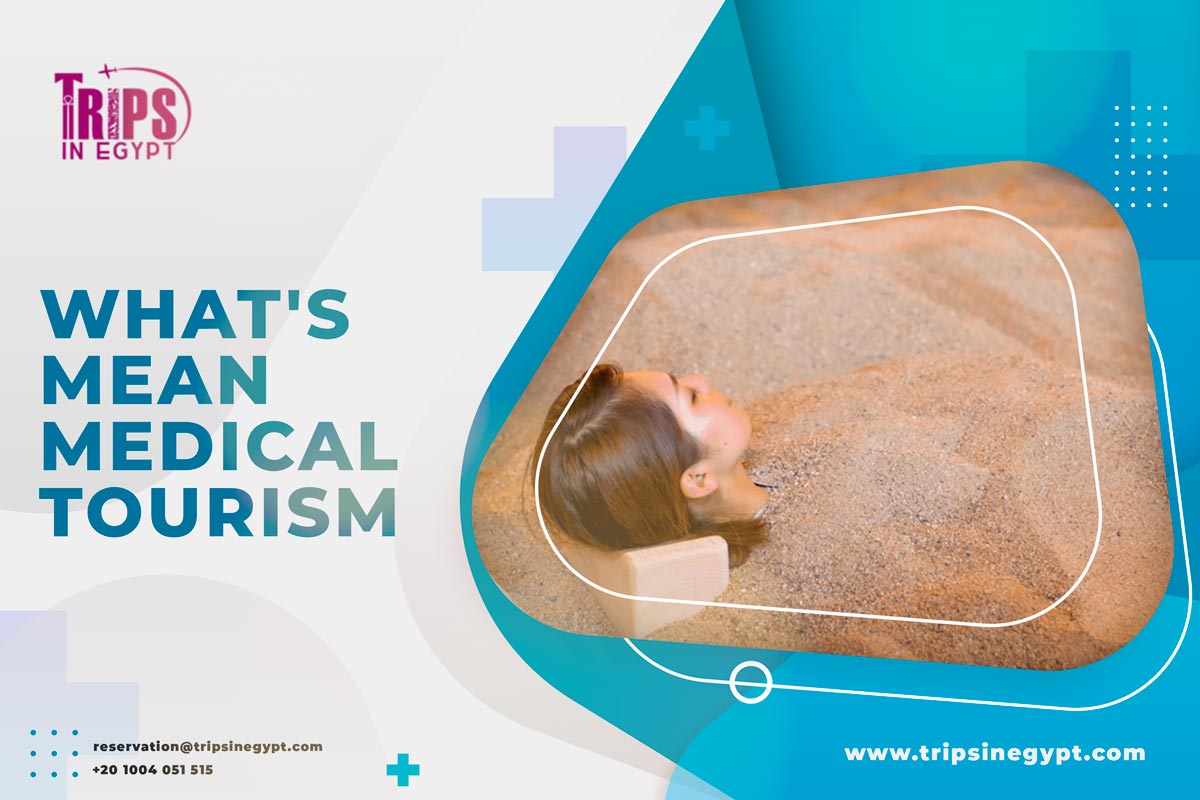 Medical tourism is a way to use the natural resources of Egypt found in the water and lands across all the oases, rivers, deserts, and more. Everyone becomes the subject of natural remedies that use the natural climate of Egypt, mineral water springs, mud, herbal medicine, sulfur water baths, massage therapy, and hot sand. All the natural chemical elements used in Egyptian medical tourism are able to heal a number of diseases which are respiratory diseases, Rheumatoid arthritis, digestive issues, kidney problems, joint pain, bone pain, skin problems, gastrointestinal diseases, and more.
Medical tourism in Egypt is highly affordable and easy to access across all the lands of Egypt such as Kharga Oasis, Bahariya Oasis, Aswan City, Siwa Oasis, Ras Sedr, Moses Pool, Pharaoh's Bath, Farafra Oasis, and Fayoum. Medical tourism in Egypt can be the key to enjoying the ultimate sensations of relaxation, recreation, and entertainment.

Famous Natural Springs in Egypt for Medical Tourism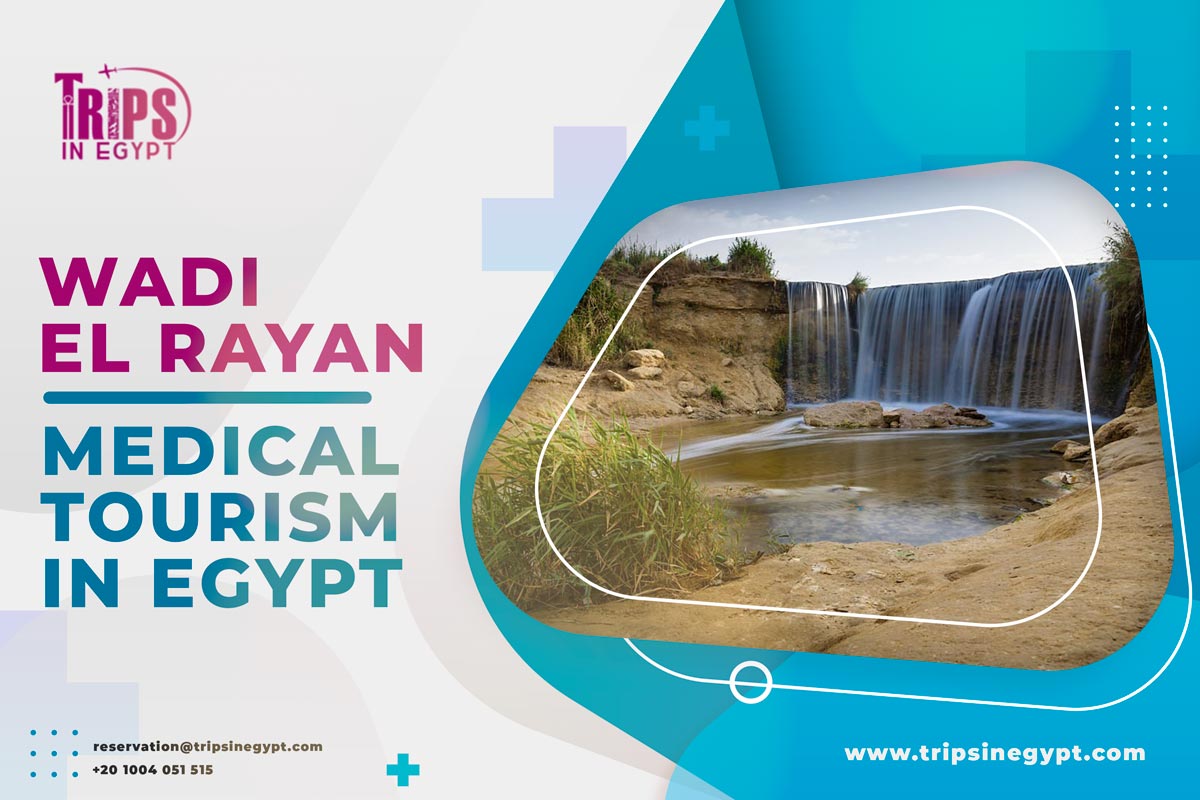 One of the most popular forms of medical tourism is the sulfur water springs which contain large elemental components in a high percentage of iron, magnesium, sodium carbonate, and sulfur. There are 1356 natural springs located in Egypt which are:
3 natural springs eyes Ain al-Sira.
4 natural springs eyes in Wadi El Rayan.
5 natural springs eyes in Helwan.
33 natural springs eyes in the Sinai Peninsula.
36 natural springs eyes in Fayoum.
75 natural springs eyes in the Farafra Oasis.
106 natural springs eyes in Siwa Oasis.
188 springs of water in the oasis of emerging.
315 natural springs eyes in Bahariya Oasis.
564 natural springs eyes of water in the oasis of Dakhla.
There is Cleopatra's Eye in Siwa Oasis
The rest of the natural springs eyes Al-Ayoun are located in the Gulf of Suez, Al-Qattara, Wadi Al-Natrun, and Al-Jar.

Best Places for Medical in Egypt
There are many incredible and marvelous destinations in Egypt that have natural healing abilities and historical roots such as Sinai, Hurghada, Aswan, Helwan, Al-Wahat, Ain Al-Sira, Ain Sukhna, Faiyum, and more which hold many chemical minerals in water springs, black sands, and more which will surely heal your body, mind, and soul. The most attractive destination for medical tourism include:

1. Kharga Oasis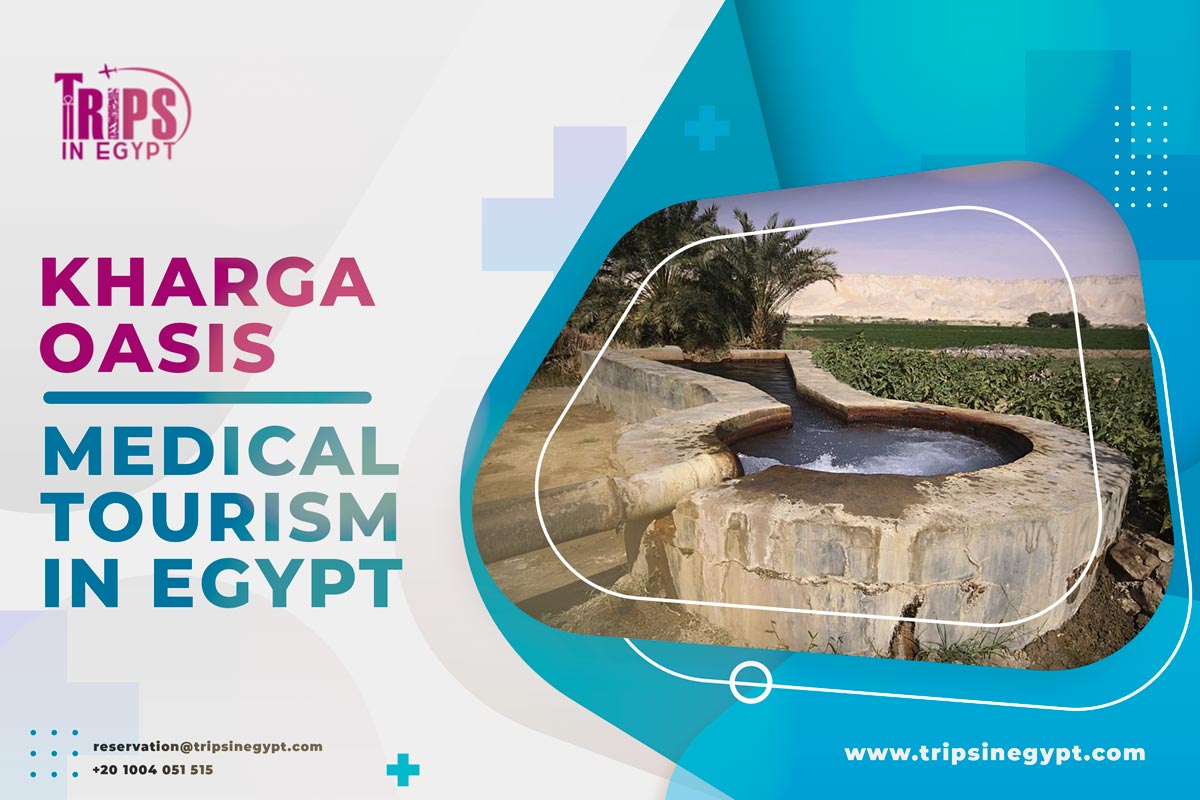 Kharga Oasis is the magical southernmost and biggest oasis in Egypt's Western Desert, located about 200 km west of Luxor and south of Assiut. It has a history dating back to ancient times and is home to several archaeological sites, including the Temple of Hibis, the Necropolis of Al-Bagawat, and the Kharga Museum.
The oasis is also known for its palm groves, scenic landscapes, and a number of therapeutic water wells such are Bulaq Wells and Nasser Wells which are classified as self-flowing deep natural water wells that reach depths of 1000 meters. The area has an average temperature of 28 °C and is surrounded by landscapes of beautiful greenery. All the water wells have vibrant mineral components which can be used to heal kidney stones, chronic pain, psoriasis, digestive system disorders, and rheumatic diseases.

2. Bahariya Oasis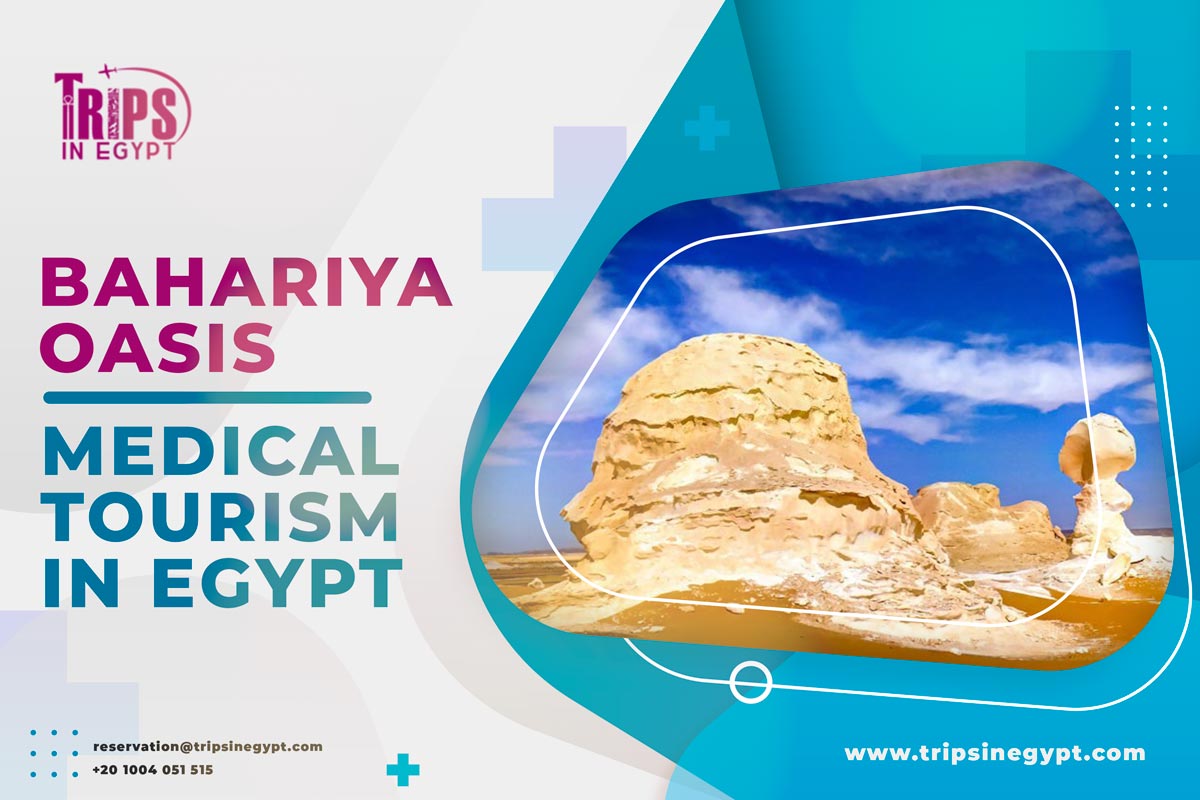 Bahariya Oasis is a blessed depression and a marvelous oasis in the Western Desert of Egypt about 350 km southwest of the blessed city of Alexandria, and 370 km southwest of Cairo. It is famous for its natural beauty which holds awesome palm groves, hot springs, and sand dunes used in natural healing and medical tourism.
The oasis is also famous for its archaeology, with notable sites such as the Black Desert, Qarat Qasr Salim, Ain Gomma, Al Hayz Water Education Center, Gebel Dist, Gebel Al Ingleez, El Jaffara, Golden Mummies Museum, the temple of Ain Al Muftella, Remains of the Roman Triumphal Arch, Ruins of the temple of Isis, the temple of Alexander the Great, and more. The Oasis covers an area of 2000 square kilometers totally surrounded by a number of 400 sulfur cold & warm water springs and mountains. All the water springs are able to heal a number of diseases which include skin diseases, rheumatic issues, and gastritis.

3. Aswan City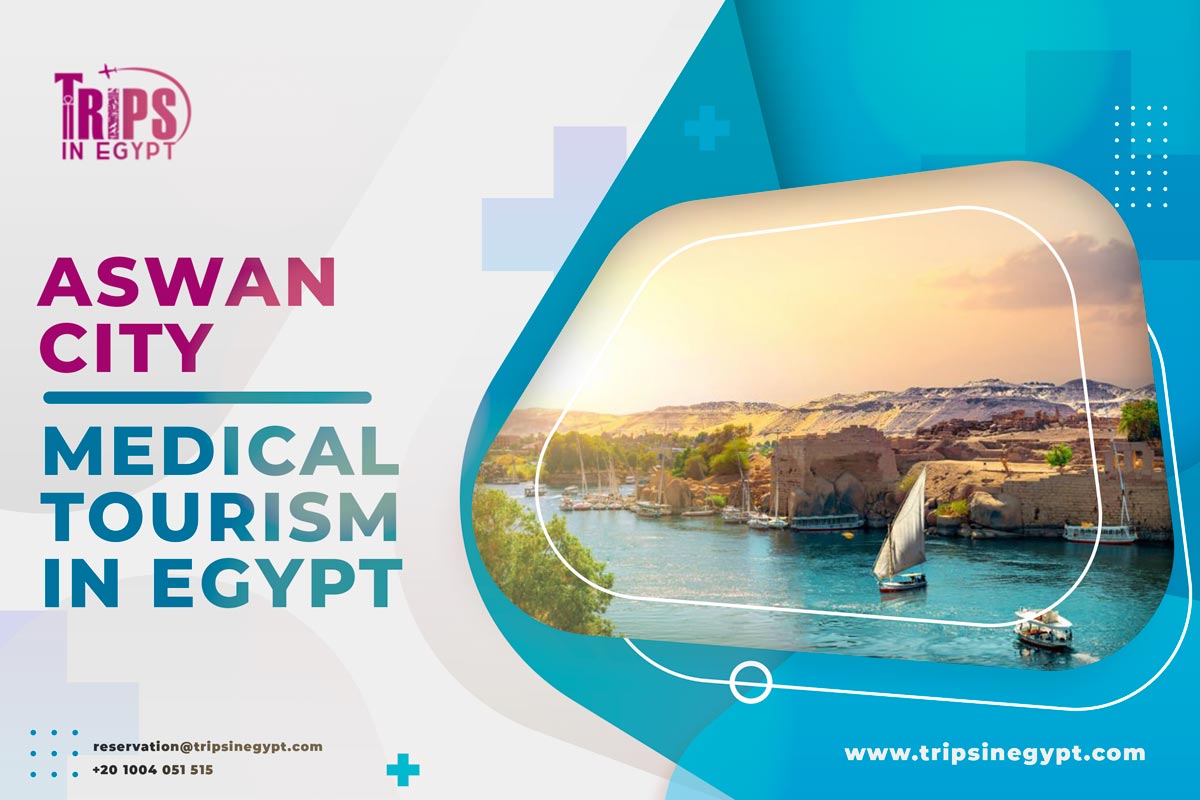 The golden city of legacy and wealth is Aswan city which is located in southern Egypt, situated on the east bank of the Nile River. It is the capital of the Aswan Governorate and has a population of around 300,000 people. Aswan is known for its historical milestones such as the Aswan Dam, the Philae temple, the Abu Simbel temples, and more as well as its vibrant Nubian culture. The incredible combination of salt water, black sands, and the ultraviolet sun can heal many rheumatoid, respiratory diseases, and kidney diseases.

4. Siwa Oasis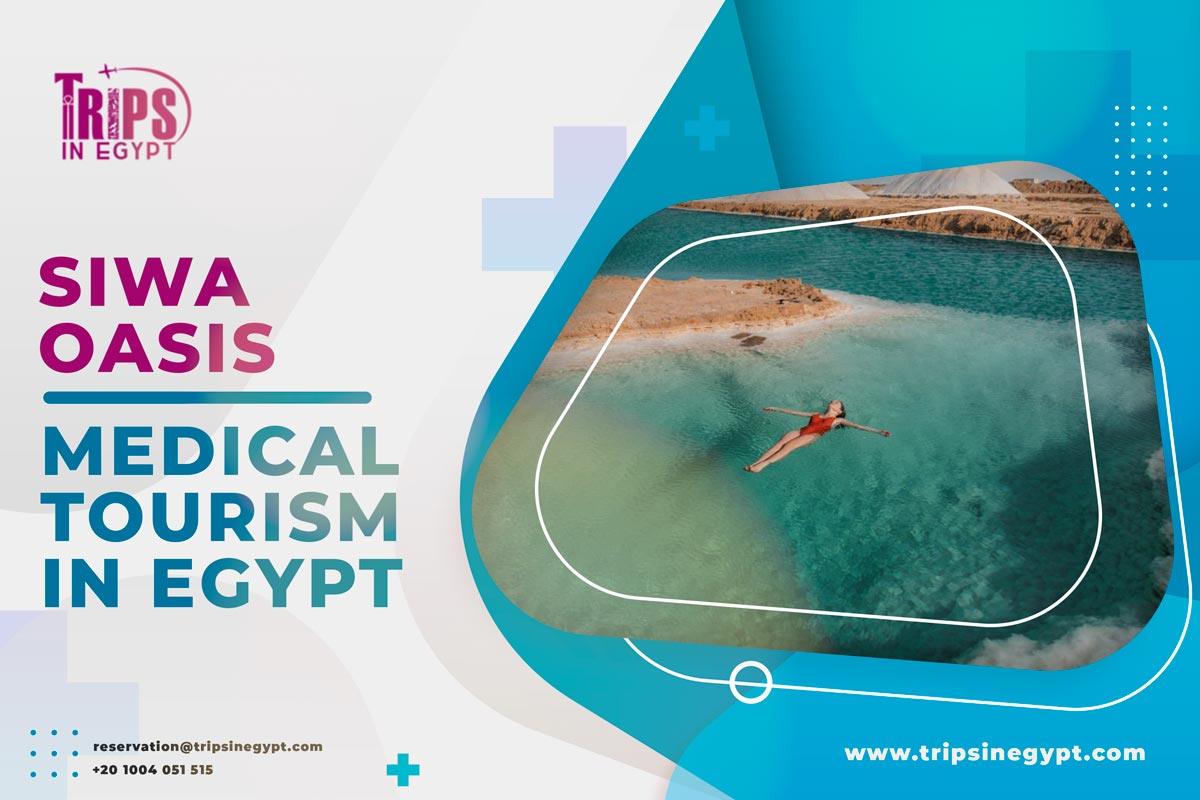 The remarkable Siwa Oasis is a majestic oasis town found in the western desert of Egypt situated in a depression about 18 meters below sea level. Siwa is known for its natural beauty, ancient historical sites, and unique culture. The area is known for its magical incredible sand dunes surrounded by a number of 230 freshwater springs and 1000 naturally flowing wells which provide a discharge of 255 million cubic meters of blessed waters.
Siwa is also known for its traditional architecture, including its distinctive mud-brick houses and ancient fortifications. The Temple of the Oracle was dedicated to the god Amun and was believed to be a center of prophecy and healing in ancient times it was visited by Alexander the Great who consulted the oracle before continuing his conquest of Egypt. The oasis is home to several freshwater springs and date palm groves, which have been cultivated by the local Berber population for thousands of years.
There are a number of epic water springs such as Ayn Safy, Ayn Abu Shrouf, & Ayn Zaytun but the most famous one is Cleopatra Bath a.k.a the spring of the sun which is found 700 m south of the Temple of Umm Ubaydah known to be more than natural spring water that contains a rich history of queen Cleopatra VII visiting the oracle. All the locations have very deep healing properties and the most famous part is Dakrour mountain which is found 3 km southeast of Siwa oasis.

5. Ras Sedr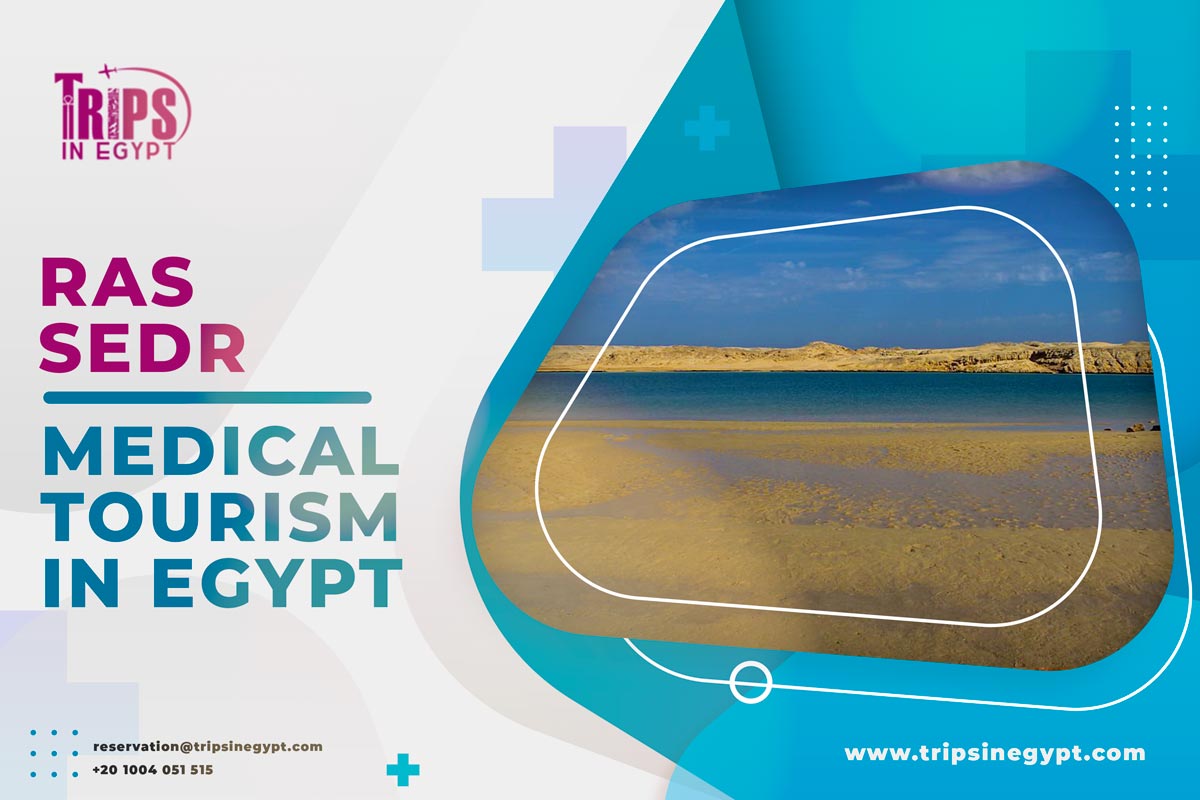 Ras Sedr is a blessed wonder of pure healing water which is a coastal town located in the south of the Sinai Peninsula in Egypt on the Gulf of Suez on the heavenly coast of the Red Sea. It is known for its beautiful beaches and is a popular destination with sandy shores that offer magical access for water sports kitesurfing and windsurfing. The area is renowned for containing "Ouyoon Moussa" (Moussa's wells) which marks the rich history that connects Moses, the Romans, the Greeks, and Jesus all together in an epic tale.

6. Moses Pool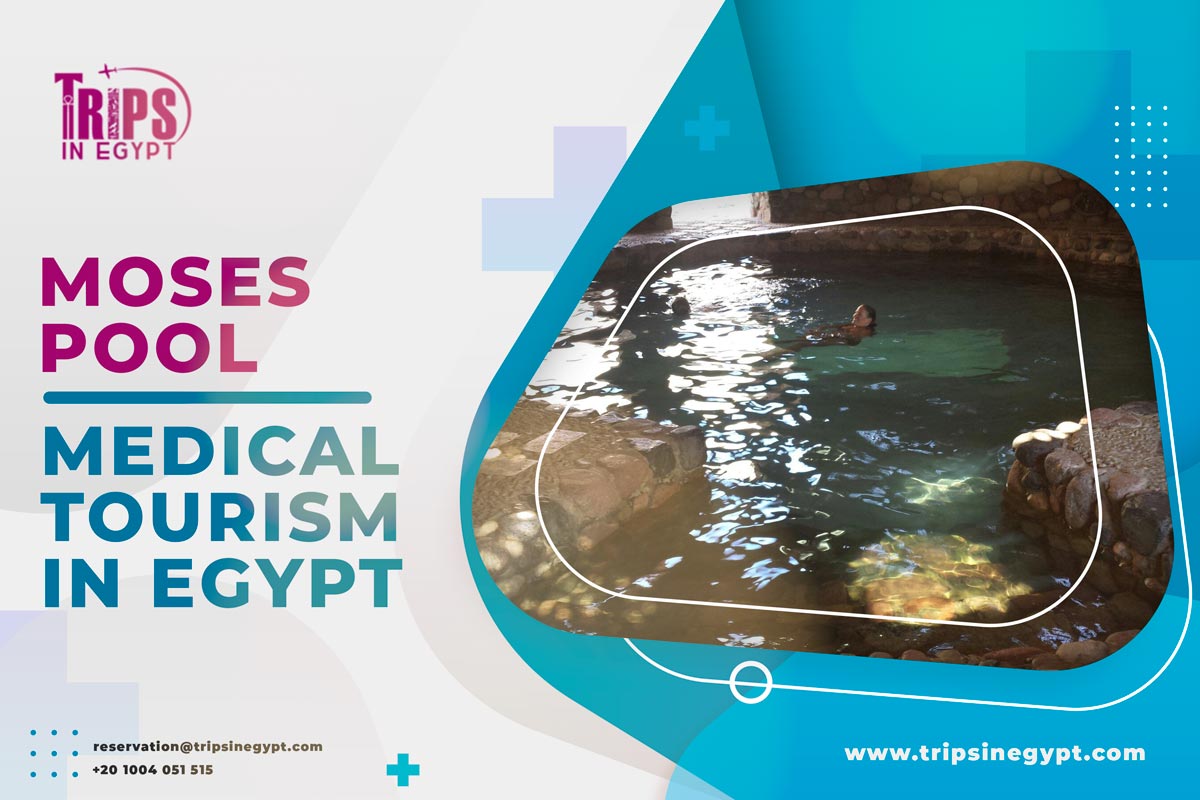 The Moses Pool is a very magical creation that will offer a healing chance across the blessed land and waters of Sinia where the water flow from different five eyes which is able to deprive 20 cubic meters per day. The area has a temperature of 37 °C. The pool has sulfur water which is able to provide the finest treatments.

7. Pharaoh's Bath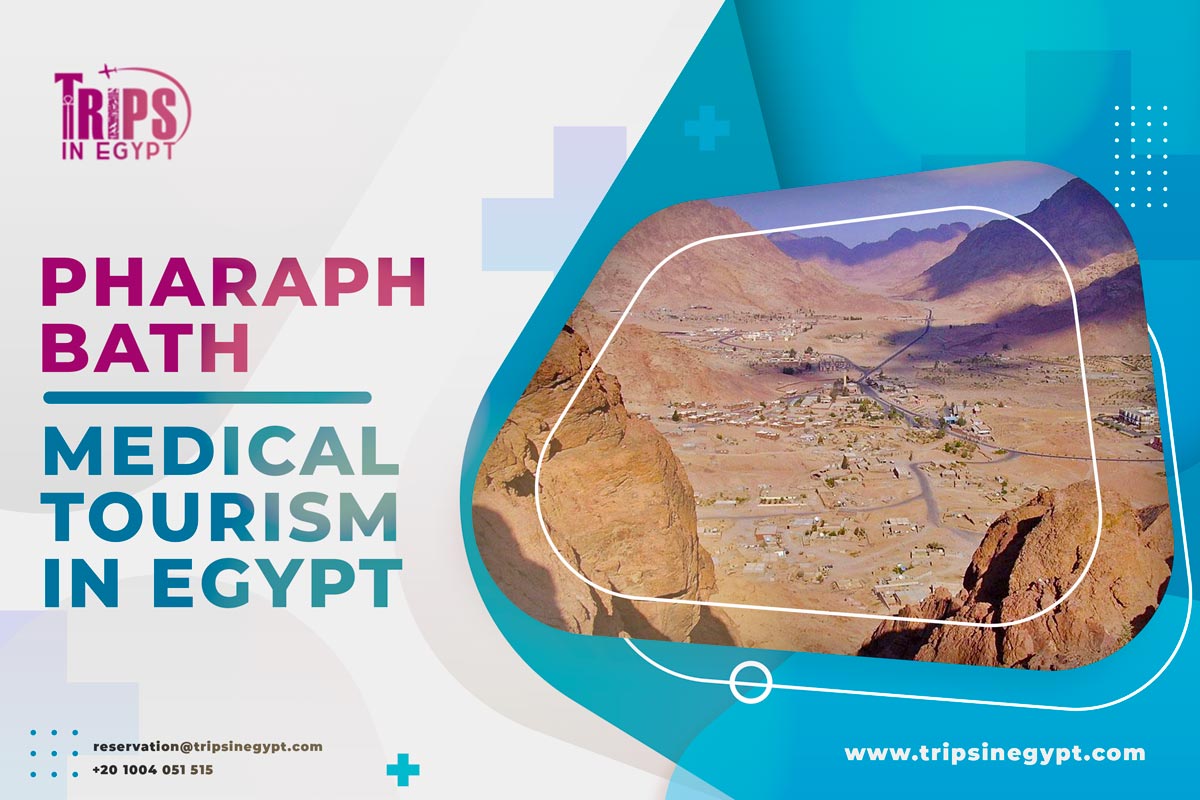 The marvelous Pharaoh's path is a golden piece of natural beauty that is found 250 km from Cairo on the marvelous Gulf of Suez. This majestic bath has a number of sulfur-warm water spring which has a temperature of 27 °C. The bath holds an epic carved cave within the belly of a mountain which performs as a magical natural rock sauna that is produced by the heat emission made from the sulfured hot water coming from the underground cave.

8. Farafra Oasis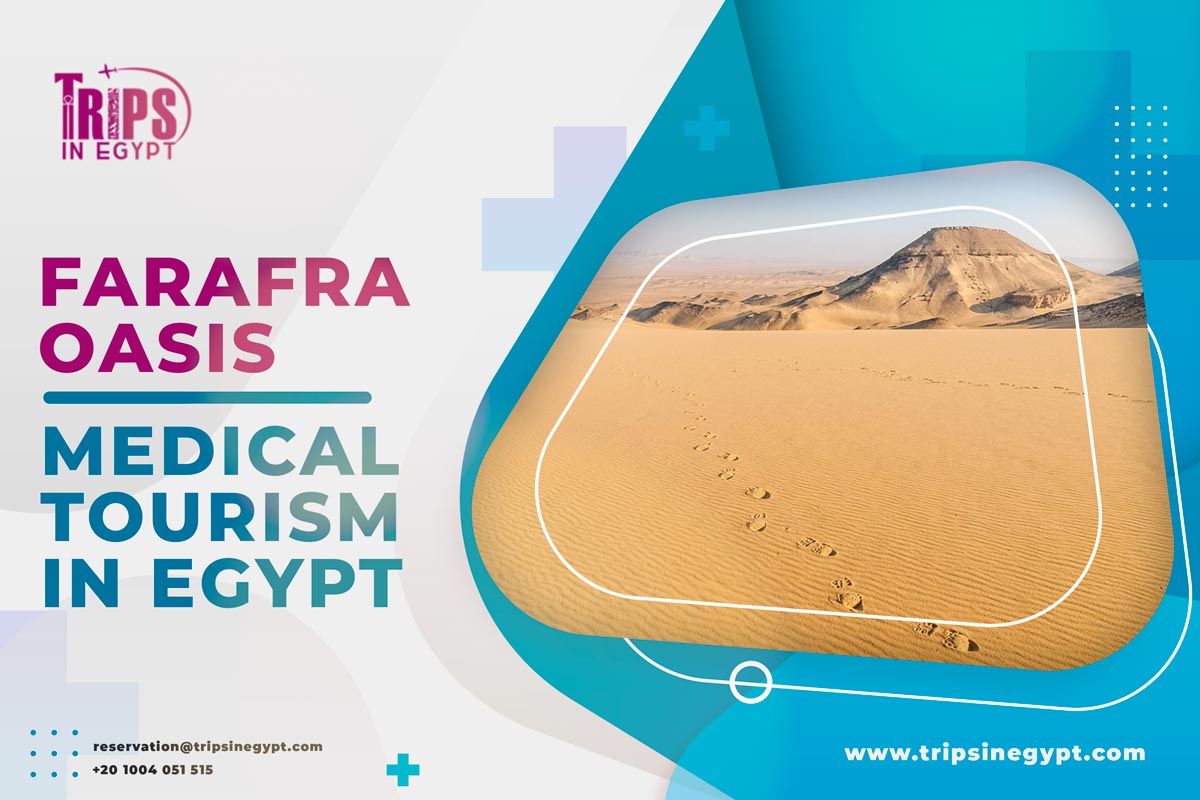 Farafra Oasis is a blessed piece of natural and healing natural art. It is a desert oasis located in the Western Desert of Egypt, about 200 kilometers west of the Nile River. It is known for its natural hot springs, unique rock formations, and ancient sites such as the White Desert and the Temple of Qasr Al-Farafra. It is found 6 km west of Farafra city known to have the marvelous Bir Sitta natural self-flowing deep water well that has a temperature of 24 °C. It has a marvelous hot sulfur hot water spring that splashes its waters into a jacuzzi pool that offers the right setting to enjoy under the starry nightshade.

9. Fayoum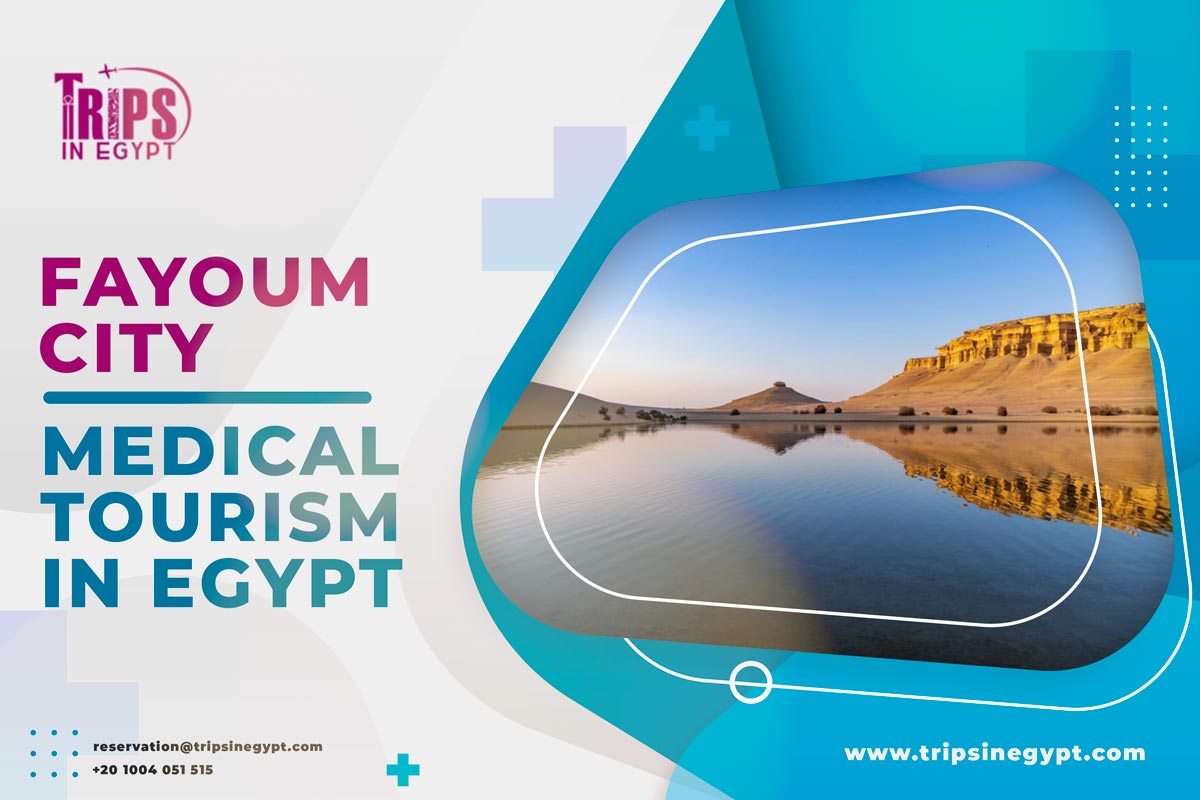 Fayoum is a remarkable natural creation filled with magnificent blessed treasures. It is situated about 100 kilometers southwest of Cairo and covers an area of approximately 23.87 km². There are many stunning archaeological attractions in Faiyum such as the Pyramid of Amenemhat III, which is the only remaining pyramid from the 12th dynasty, and the Hawara Pyramid, which was built by the Pharaoh Amenemhat III. The oasis has a number of several attractions such as Lake Qarun which is the largest saltwater lake in Egypt, the Wadi El Rayan waterfalls, which are a series of interconnected waterfalls and lakes, and the Valley of the Whales which is a UNESCO World Heritage Site that contains the fossils of prehistoric whales.
The whole area is filled with many natural blessings Sabkhas, wetlands, sand dunes, sand flats, and natural water springs. The magnificent depression of wadi el Rayan is found southwest of Cairo filled with biological diversity across the sand dunes and the blessed waters which makes it the perfect spot for medical tourism.

10. The Red Sea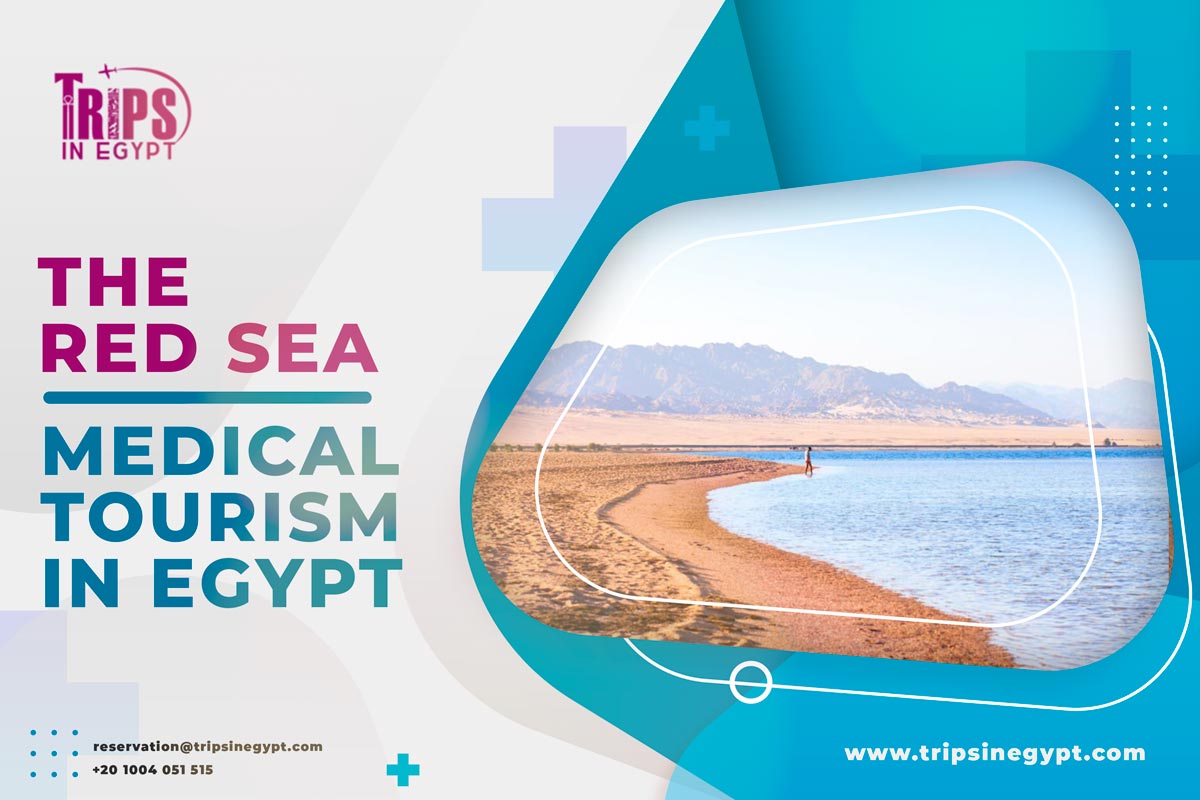 The Red Sea is a divine body of water that is blessed by the heavenly, filled with natural wonders across its beaches and waters. The shores of the Red Sea are able to offer the most incredible chance to enjoy medical tourism at its finest through the use of its celestial waters and golden sands. It is approximately 2,250 kilometers long and 355 kilometers wide at its widest point.
The Red Sea is known for its rich marine biodiversity, with more than 1,200 species of fish and 1,000 species of invertebrates, many of which are found nowhere else in the world. The are 16 sites that provide natural treatments for rheumatic and psoriasis diseases.

Conclusion
Medical tourism in Egypt is able to provide the most healing adventure and makes the most marvelous memories with our Egypt vacation packages and Nile River cruises. Everyone will truly experience a living miracle and feel like being reborn as new. Make all your moments in Egypt truly magnificent and discover all the healing properties of Egypt.
FAQ
What Should I Wear While Being in Egypt?
You should wear whatever you want. It is advised to wear something light from cotton or linen, comfortable and put on sunblock during your time in Egypt in the summer and wear comfortable footwear like a closed-toe shoe to sustain the sandy terrain.
What to Pack for Your Egypt Tour?
You should bring a brimmed hat and sunglasses if you not used to the Egyptian sun &pack everything you could ever need and put in a small bag so you could move easily between your destinations.
Are All Nile Cruises Available at Any Time?
Yes, it is available all years. as the Nile from Aswan to Luxor takes three to four days of sailing on Monday, Wednesday and Friday for the total cost of 600$ and the Nile cruise from Luxor to Aswan take four to five days in Saturday, Monday and Thursday for the coast of 650$.
We have experience in vacation planning for more than 10 years & our staff consists of the most professional operators, guides and drivers who dedicate all of their time & effort create the perfect vacation. All of our tours are customized by Travel, Financial & Time advisors to fit your every possible need during your time in egypt. we always keep in mind that your safety & comfort are our main priority until you return home.
Is it safe to travel to Egypt?
Yes, it is absolutely safe to travel to egypt, You will feel secure in Egypt as the current atmosphere of the country is very peaceful after the government took powerful measures like restructuring the entire tourist police to include all the important and tourist attractions in Egypt and construct an entire environment dedicated for ensuring the lives of all tourists.
What are Egypt's Visa Requirements?
They are very simples, If you want to apply for a Visa On Arrival that lasts for 30 days then you should be one of the eligible countries(check the link), have a valid passport with at least 6 months remaining and pay 25$ USD entry fee in cash. As for the E-Visa for 30 days, you should have a valid passport for at least 8 months, complete the online application, pay the e-visa fee then print the e-visa to later be presented to the airport border guard. You could be one of the countries eligible for a free visa for 90 days.
What is the Weather is Like?
The temperature of Egypt ranges from 37c to 14 c, Summer in Egypt is somehow hot and winter is cool and mild but sometimes it becomes cold at night. The average of low temperatures vary from 9.5 ¡ÆC in the wintertime to 23 ¡ÆC in the summertime and average high temperatures vary from 17 ¡ÆC in the wintertime to 32 ¡ÆC in the summertime while the temperature is moderate all along the coasts.
What is the Best Time of Visit Egypt?
It is known the best time to travel to Egypt is in the winter from September to April as the climate becomes a bit tropical, a warm atmosphere with a winter breeze. You will also be notified a week before your trip if the weather is unsafe or if any changes have been made.
Should I Give Tips in Egypt?
It is totally up to you, but if you choose to you can tip the servers at your restaurant 5-10% by handing it to them directly and 5 Egyptian Pounds as a general tip of anyone.
Can I Enter the Pyramids?
Yes, you can enter the pyramids for the small fee of 20$.
How to Enjoy Egypt During Ramadan?
Ramadan is a special time of year for Muslims that should be celebrated by non-Muslims and feel the essence of the Islamic culture. You can fast with the Muslim or just observe but you are always welcome to join the celebrations and festivals.