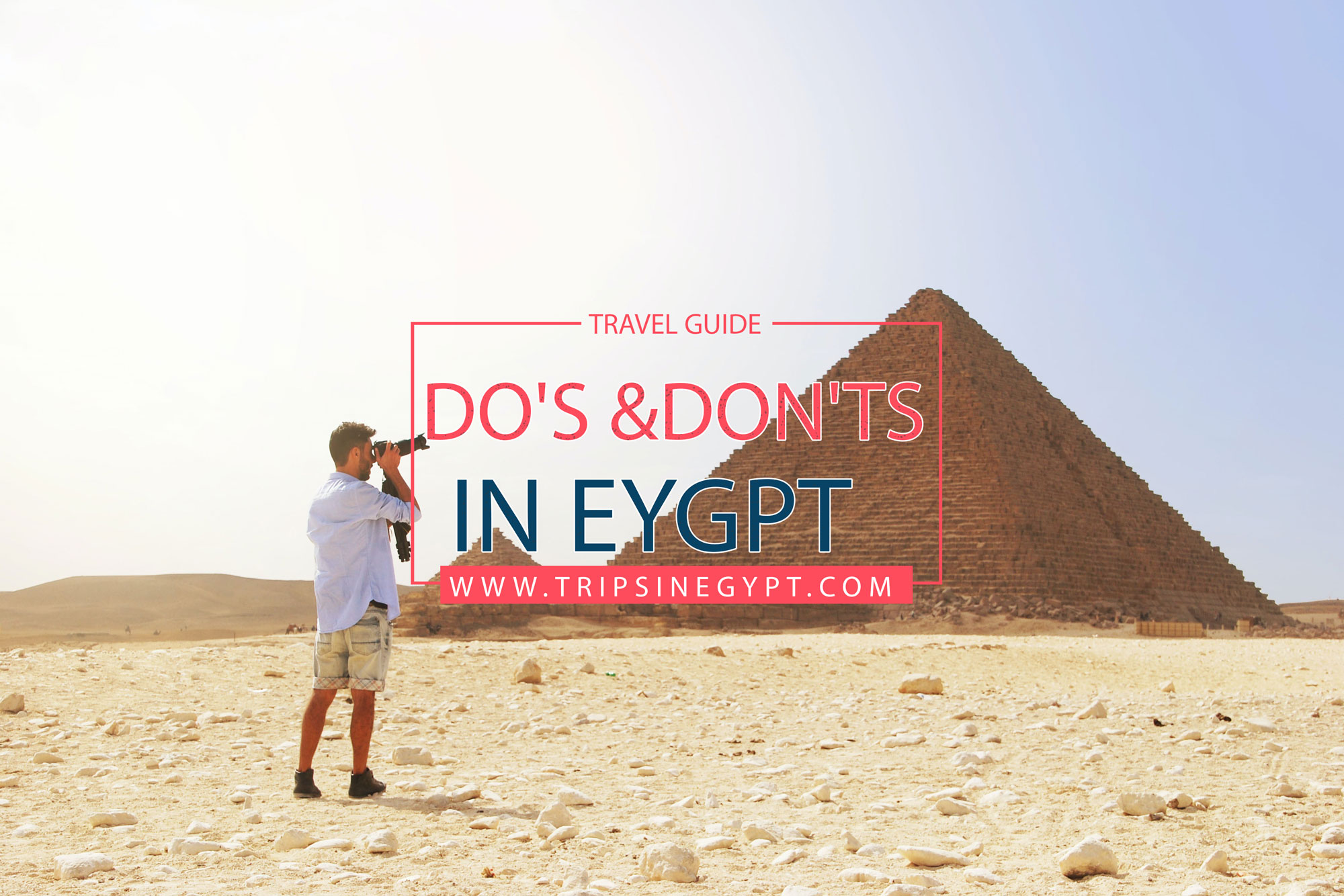 Do's and Don'ts In Egypt
Welcome to Egypt! This vibrant country of different cultures is a place of respect and acceptance. Egypt values the unique contributions of all cultures and customs, as we appreciate the histories, way of thinking, and traditions of each country, and recognize the right of everyone to practice their traditions and beliefs in a safe environment. We strive to create an environment of trust, understanding, and acceptance. We celebrate the differences that make us a very unique nation as there is no difference between all humans. By adopting a culture of respect for Egypt, we can ensure that everyone feels welcomed, valued, and accepted.
We can also ensure that we are providing a safe and secure environment for our dear travelers. Together, we can create a safe atmosphere that celebrates our differences and embraces our similarities by learning more about Egyptian customs and traditions.
Our topic today has all the answers to the most common questions that any traveler needs before coming to Egypt "The do's and don'ts of Egypt", as it will help you to know more about Egyptian society and how to avoid any bad behavior that might affect your comfort.

How Safe is Egypt for Traveling?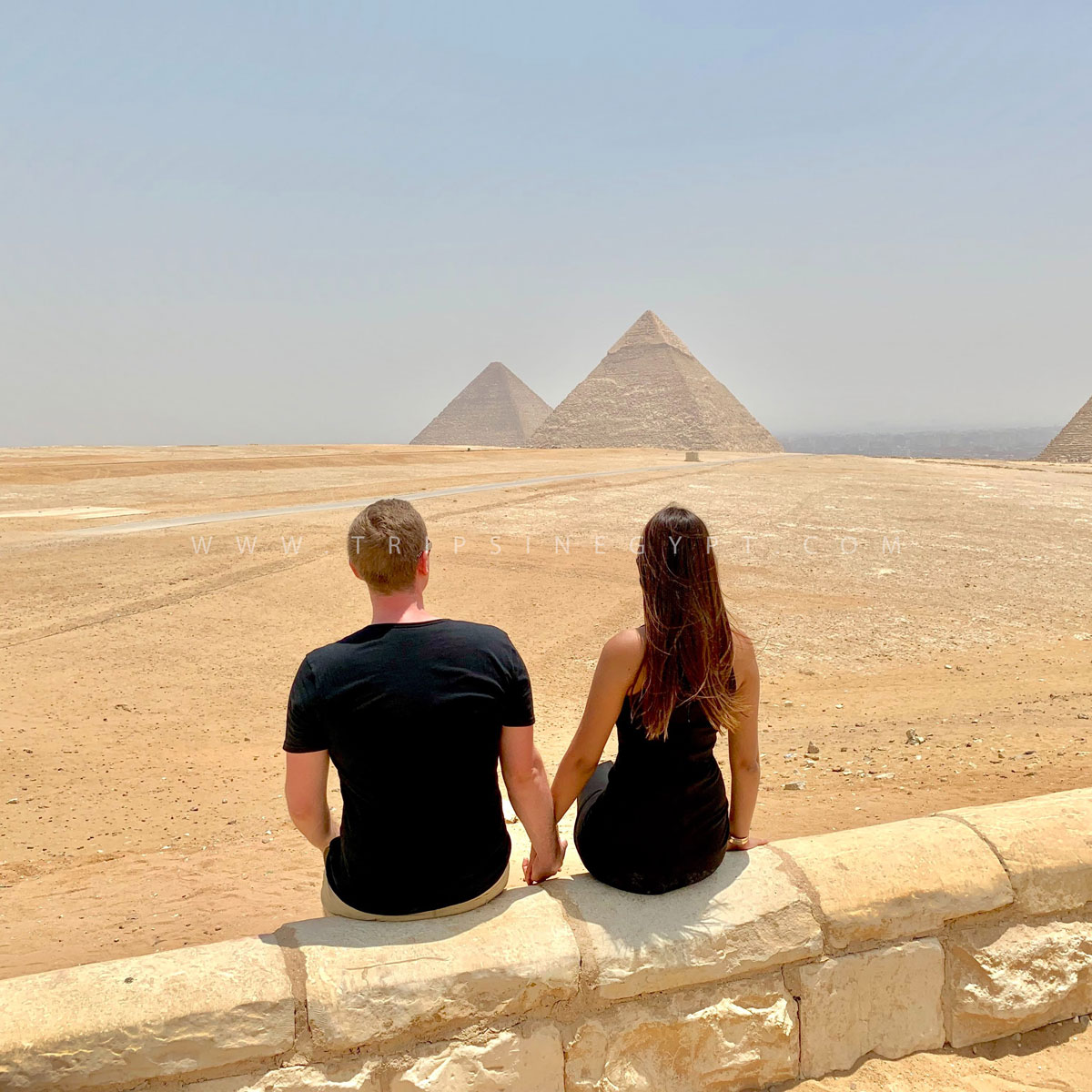 Egypt is a beautiful and safe country that has tens of millions of tourists every year this a major evidence of its safety. However, travelers need to remain aware of their surroundings when visiting any country. There are a few key pieces of safety shreds of evidence to keep in mind to make sure that you will be safe in your second country:
The survey placed Egypt 16th out of 135 countries for safety, while, the United States got 35th, and the United Kingdom got 21st, according to what BBC posted on its official site in 2018. It is 2023 now just imagine how developments are here by the Egyptian government till now to protect travelers and tourists from all over the world.
When it comes to crimes, it is rare, you should not worry about being mugged, however, stay AWARE!
The Egyptian people will jump to your aid.
Policemen are everywhere around you, so if you have any issues do not hesitate to ask for help.
Egypt is safe for all women, however, you should respect the culture and not wear short skirts to avoid being looked from people.
The emergency phone number is 112, you can call them from public phones in the streets, and it is free of charge.
By following these safety tips, make sure that your stay in Egypt is a safe and unforgettable experience.

Egyptian Culture & Society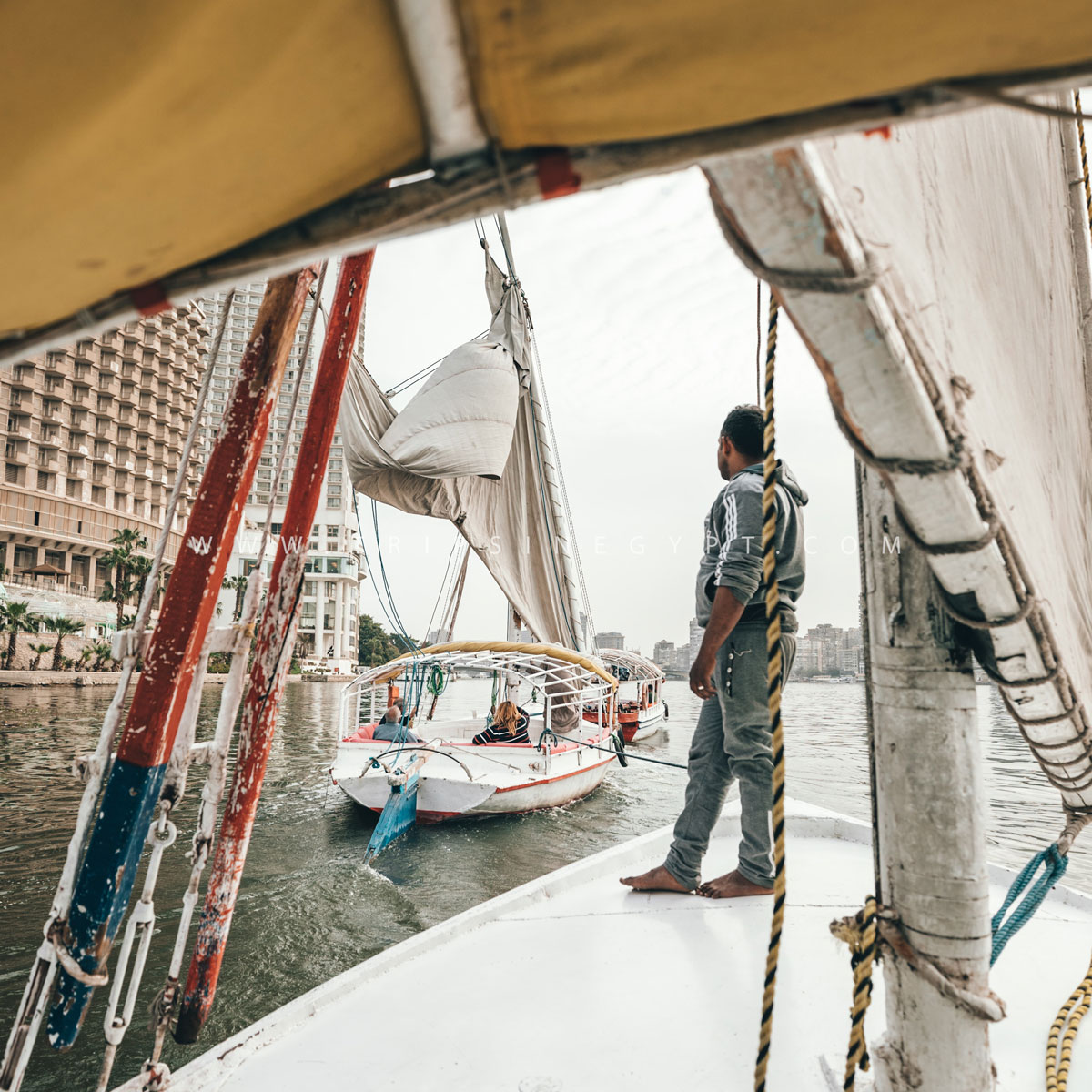 Family Values
The family is the most important unit of Egyptian society.
The individual is subordinate always to the family.
Kindship plays a significant role in all relations.
Social Class
Social class is important to determine your power and social position.
There are 3 classes in Egypt; Upper, Middle, and lower classes in Egyptian society.
Status is defined based on your wealth.
Basic Etiquette
Leave a small amount of food on your dish after finishing eating.
Alcohol is not offered with food, they can offer juice, soft drinks, etc.
Gifts tend not to be opened after receiving.
You should take off your shoes before entering any home.
Men should avoid wearing jewelry, especially around the face and neck.
Gifts may be any kind of chocolate, or flowers for visiting a sick person, parties, or marriage.
Skirts should cover the knees.

What to Do in Egypt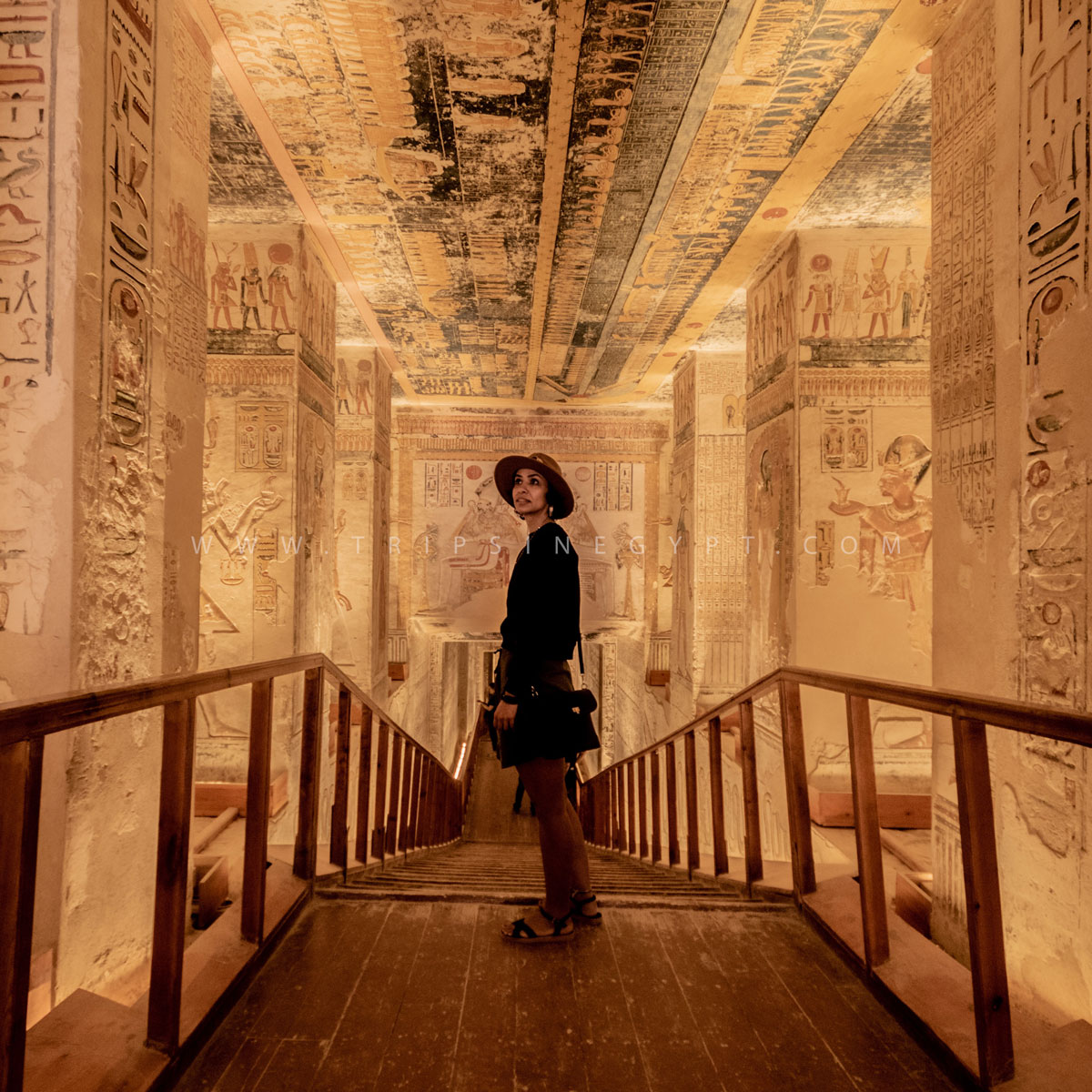 There are certain Egyptian customs and conventions that visitors should be aware of during their trip to Egypt, here are some pieces of advice:
1. Do learn some Egyptian words to help you to communicate better in Egyptian society such as:
| | |
| --- | --- |
| Hi | Salamo Alaikum |
| Good Morning | Sabah El-Khair |
| Thank You | Shukran |
| Please | Mn fadlk / Lw smaht |
| Very Good | Helw awi |
| Cool | Eshta |
| How much is this? | Bkam da? |
| No/ Yes | La/ Aywa |
2. Do try Egyptian food as much as you can, do not miss trying these Egyptian dishes:
Mahshi: Stuffed vegetables, vine leaves, aubergine, cabbage, zucchini, and sweet peppers.
Flafel of ta'meya: Ta'meya is a patty shaped in Egypt, made from beans, chickpeas, or both.
Hawawshi: a baked beef sandwich.
Koshary: Rice, different kinds of pasta, red sauce, crispy fried onion, and garlic juice.
Om Ali: Egyptian bread mixed with raisins and nuts.
Roz b labn: Creamy rice, try it with nuts and ice cream.
Shawarma: Shawarma is shaved meat or chicken.
Molokhia: It is "Jute" in English, a green soup made from the leaves of corchrus olitorius.
Kofta: Kofta is made of beef, minced lamb, and mutton mixed with herbs.
Feter meshaltet: Feter is like cushioned pie, it consists of many thin layers of ghee and dough, and an optional filling.
Hamam mahshi: Hamam mahshi is like a stuffed pigeon.
3. Do visit the Pyramids of Giza: It is an essential thing to visit the Pyramids, a tour to the pyramids from Cairo is a must during your stay in Egypt as you will witness one of the seventh wonders of the world "The Great Pyramid of Khufu".
4. Do stay in a central location: Most travelers prefer to stay near the Pyramids, but they have to take transportation to go shopping or learn more about the culture.
5. Do dress modestly: Egypt is an Islamic country while visiting religious attractions, women should cover their arms and heads in respect for the site. Read more about what to pack for Egypt.
6. Do be aware of public affection: Couples kissing in the streets are not acceptable in Egypt.
7. Do ask for the address from three or four different people: It is better for you to make sure that it is the exact direction, as Egyptians will help you even if do not know.
8. Do leave tips or "Bakshesh": Keep in mind that people will ask you for a tip even for small tasks, some will not do it but others will do it.
9. Do enjoy every moment in Egypt: Egypt is an unforgettable country, it has a rich civilization, and in addition, it has one of the most breathtaking beaches in the world.
10. Do enjoy Nile cruise in Egypt: Nile cruises in Egypt are unique as it offers more comfort and relaxation with a mixture of rich history and amazing attractions.
11. Do spend much time chatting with Egyptians: Egyptians are very kind and they have a high sense of humor.
12. Do respect the Egyptian pyramids, temples, and monuments: When you see a sign that shows it is not allowed to take photos here, kindly follow the rules, as there are monuments that got affected by the flash.
13. Do buy souvenirs and gifts: The best gifts ever are from Egypt such as small artifacts to memorize your gift, and also have something from a great country such as papyrus paper, issuance, Silver & Gold, Egyptian cotton, Alabaster statues, spices.
14. Do carry cash with you: You should keep an amount with you while on your tour but not a large amount. Some places do not accept credit cards, however, there are ATMs at each corner you will visit so you can withdraw cash whenever you want.
15. Do book your tour with a travel agency: It is so much better for you to book your tours to Egypt with a specialized travel agency. Trips In Egypt will provide you with a tour guide during your whole tour with a driver to avoid the hassle. Our agency provides also hotels, Nile Cruises, and whatever makes our clients more comfortable.
16. Do take Taxis instead of public transportation: It is good for you to use Uber or Careem to avoid crowding, so please make sure that you downloaded the Application once you land in Egypt.
17. Do enjoy Alexandria's attractions: It has some historical sites such as Pompey's pillar, Qaitbay citadel, the catacomb of Kom El-Shoqafa, and Alexandria Library, and do not forget to spend a nice time at the Mediterranean Sea.
18. Do spend a wonderful time in Aswan city, and emerge and indulge in the Nubian celebration: In Aswan, you will be able to visit the Philae temple, Aswan High Dam, Abu Simbel temples, the Botanical Garden, the Nubian Village, and make sure that you will visit the Souqe to taste the actual lifestyle of Aswan citizens.
19. Do haggle: If you intend to buy something like a souvenir or if you want to go shopping, ask the seller first about its price, then offer about half of what he said to you.
20. Share your location: Before you travel to Egypt, share your travel information, the itinerary, details of the travel agency, and the address of the hotels with whom you trust.
21. Do a search on the culture of the country to know and learn more about its people, traditions, and customs.

What to Don't in Egypt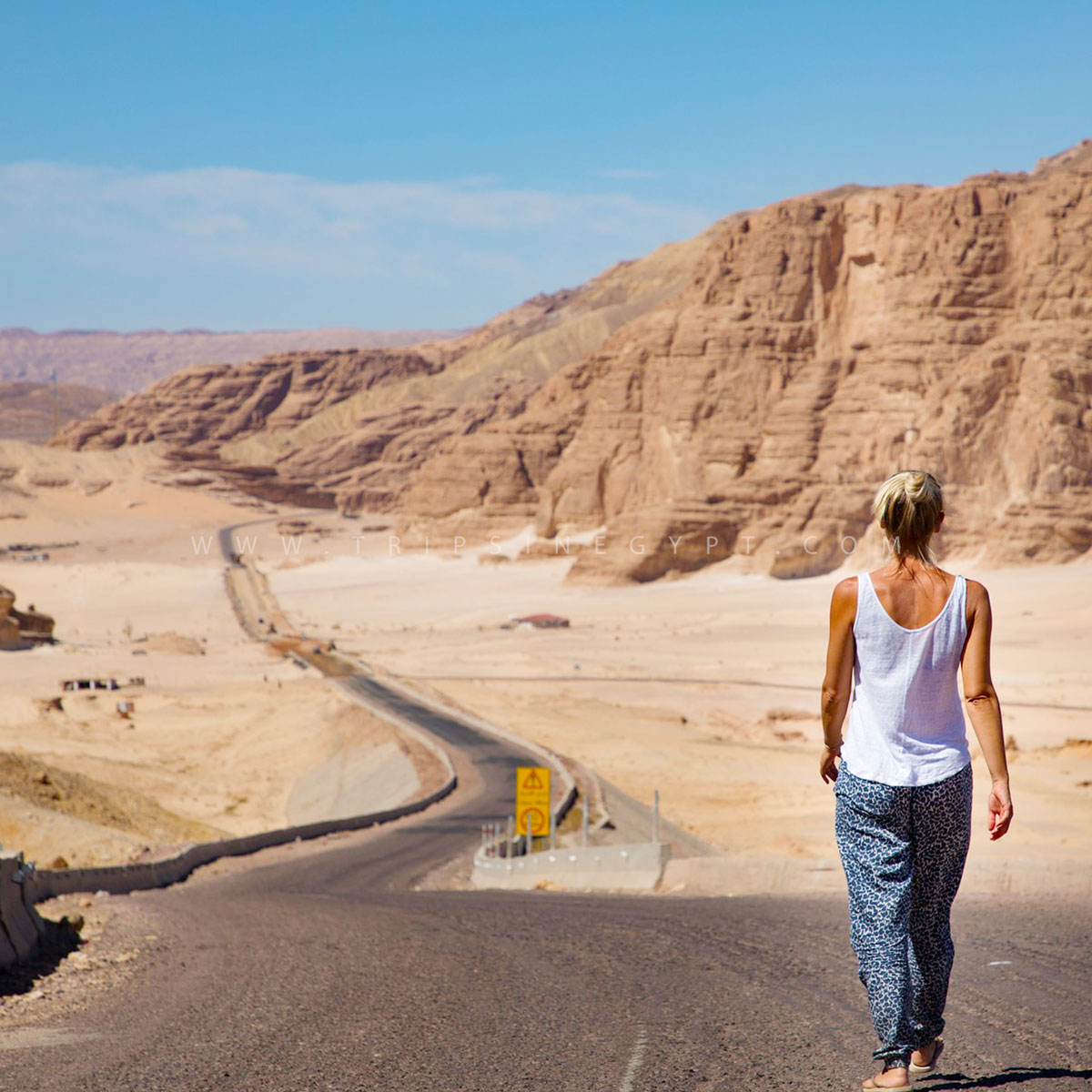 Respect for the traditions and customs of Egypt is essential for visitors and travelers as it will not affect your comfort or you will got bothered by the looks of the people around you, make sure to avoid the following:
1. Do not rent a car in Egypt: If you want to rent a car in Egypt, then you need to have an international license. Taking a taxi, or Uber will give you the luxury of safety.
2. Do not wear vests or short skirts: Egypt is an Islamic country, and even the Christians are conservative as well, it is okay to wear whatever you would like if you are on the beaches in Dahab, Sharm El-Sheikh, or Hurghada.
3. Do not drink tap water: It is better for you to carry your bottled water with you.
4. Do not take photos of local people or local areas: It is not allowed as it is their privacy unless you have permission from them to do it.
5. Do not drink alcohol in the public: Before drinking alcohol, make sure that you are at home, in a bar, or casino, as it is forbidden and not acceptable to the Egyptian people. It is considered rude behavior if you offered it to Muslims.
6. Do not visit mosques or churches during the prayer: You are welcome in mosques and religious attractions, but it is not good to enter mosques or churches during the prayers unless you are a Muslim or Christian and wants to pray. Women should cover their heads, and their shoulders before entering.
7. Do not put your foot on a table: this behavior is rude and not acceptable especially if you are sitting with old people.
8. Do not use drones in Egypt: According to the Egyptian Aviation Act, it is not allowed at all to use drones anywhere in Egypt, you should have permission first from the Civil Aviation Authority, however, it is so hard to get it.
9. Do not be surprised if you saw a couple of men holding their hands.
10. Do not take a taxi before agreeing on the price: It is good for you to agree on the price first to not overcharge otherwise we highly recommend using Uber to avoid any hassle.
11. Do not show expressions of love on the streets to your partner, like kissing and hugging to not be looked at by the people.

National Holidays in Egypt 2023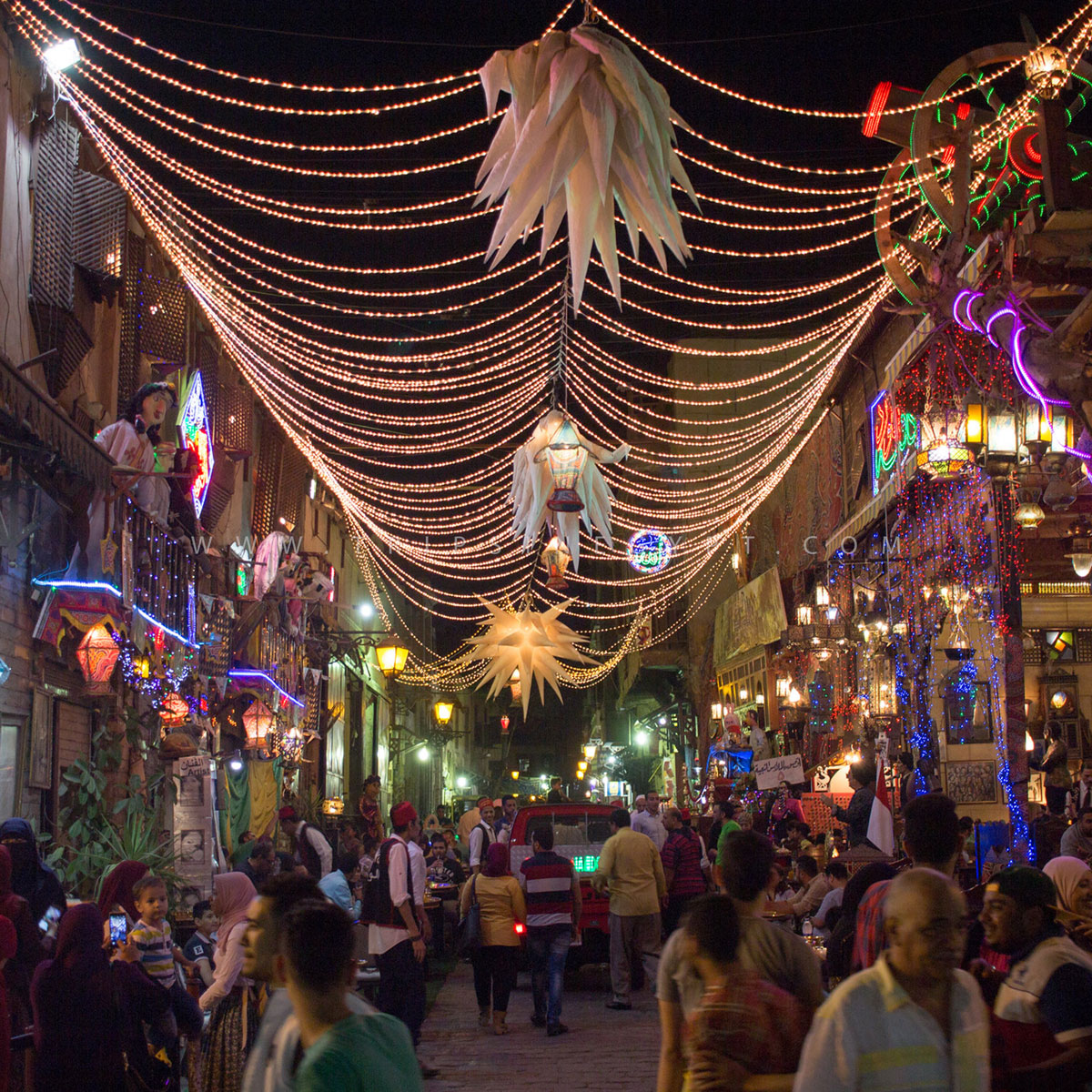 There are amazing and unique national holidays in Egypt that you can enjoy during your stay in Egypt, such as Sham El-Nassim where celebrations are full during this day, and also Ramadan as you will enjoy some desserts which are existed in this month only, do not miss celebrating E-id El-Fitr too. These dates are off officially for Egyptian to celebrate it out of the work zone, if you think to share these amazing experiences, Just contact us to arrange it together.
| | |
| --- | --- |
| Jan 8th: Coptic Christmas Day | Apr 16th: Coptic Easter Sunday |
| Jan 25th: January 25th revolution | Jun 27th: Arafat Day |
| Apr 17th: Sham El-Nassim | Jun 30th: June 30th revolution |
| Apr 21st to Apr 23rd:  Eid El-Fitr | Jul 19th: Islamic New Year |
| Apr 25th: Sinai Liberation Day | July 23rd: July 23rd Revolution Day |
| May 1st: Labor Day | Sep 27th: Prophet Muhammed's Birthday |
| June 27th to Jul 1st: Eid Adha | October 6th: Armed Forces Day |

Best Time to Visit Egypt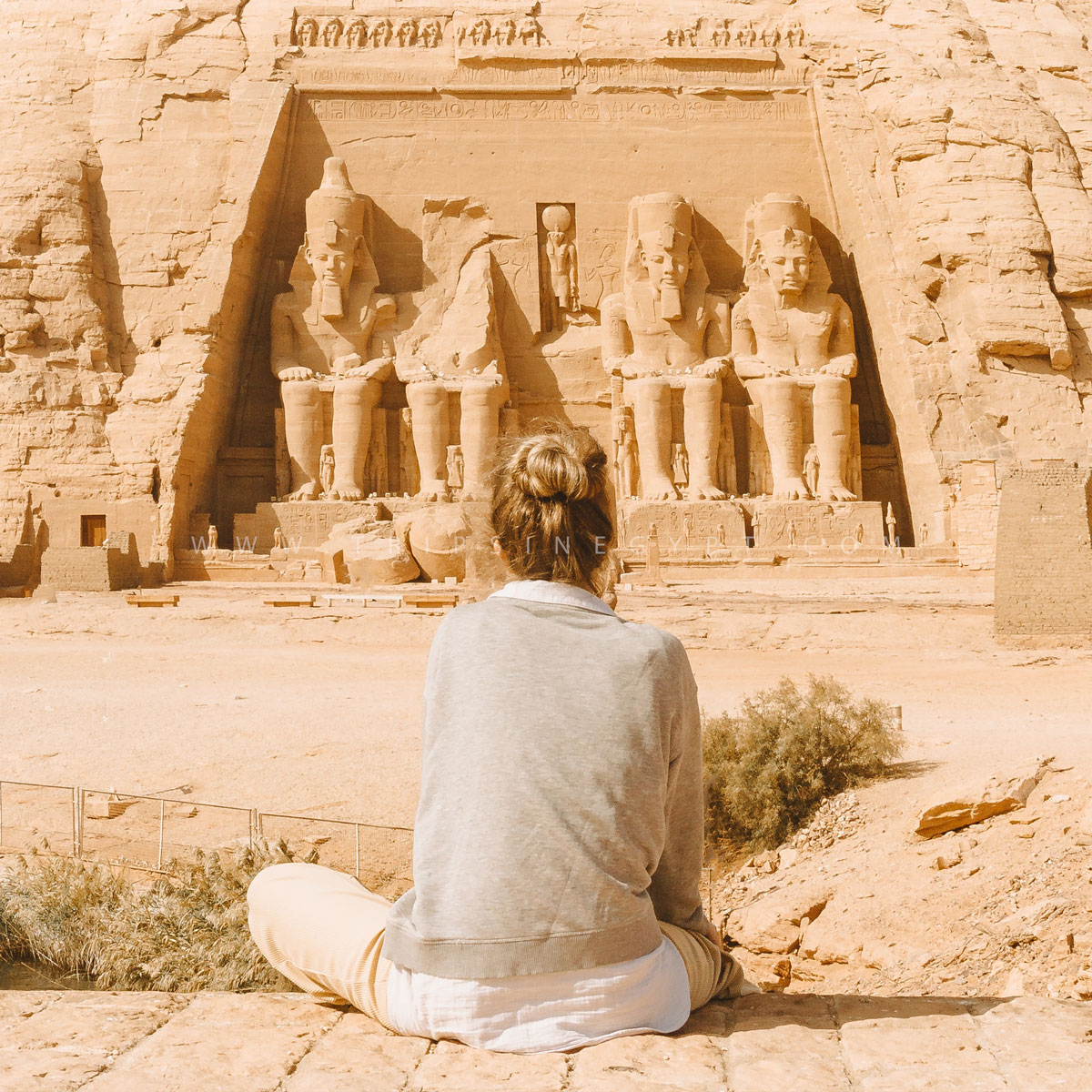 Egypt is a blessed country with a rich history and civilization, and there are many attractions to spend a nice time in and explore it. The best time to visit Egypt depends on which kind of experience you are looking for, for tourists who are interested in sightseeing and exploring, the best time to visit Egypt is between April and October, as the temperatures are pretty cool, the days are sunny most of the days, and there is less risk of sandstorms. For beach lovers, the best time to visit the beaches is between September and May, when temperatures the days are hot and there is less risk of rain.
The most attractive season for tourists in the year is from December to January as tourism in Egypt is booming during this time although the prices are high, they prefer to enjoy cold weather, and celebrate Christmas and New Year in Egypt. It is totally up to you, however, as a bit of wise advice, you can arrange your tour directly with a travel agency to take care of your needs and interests very well.

What to Pack Before Traveling to Egypt?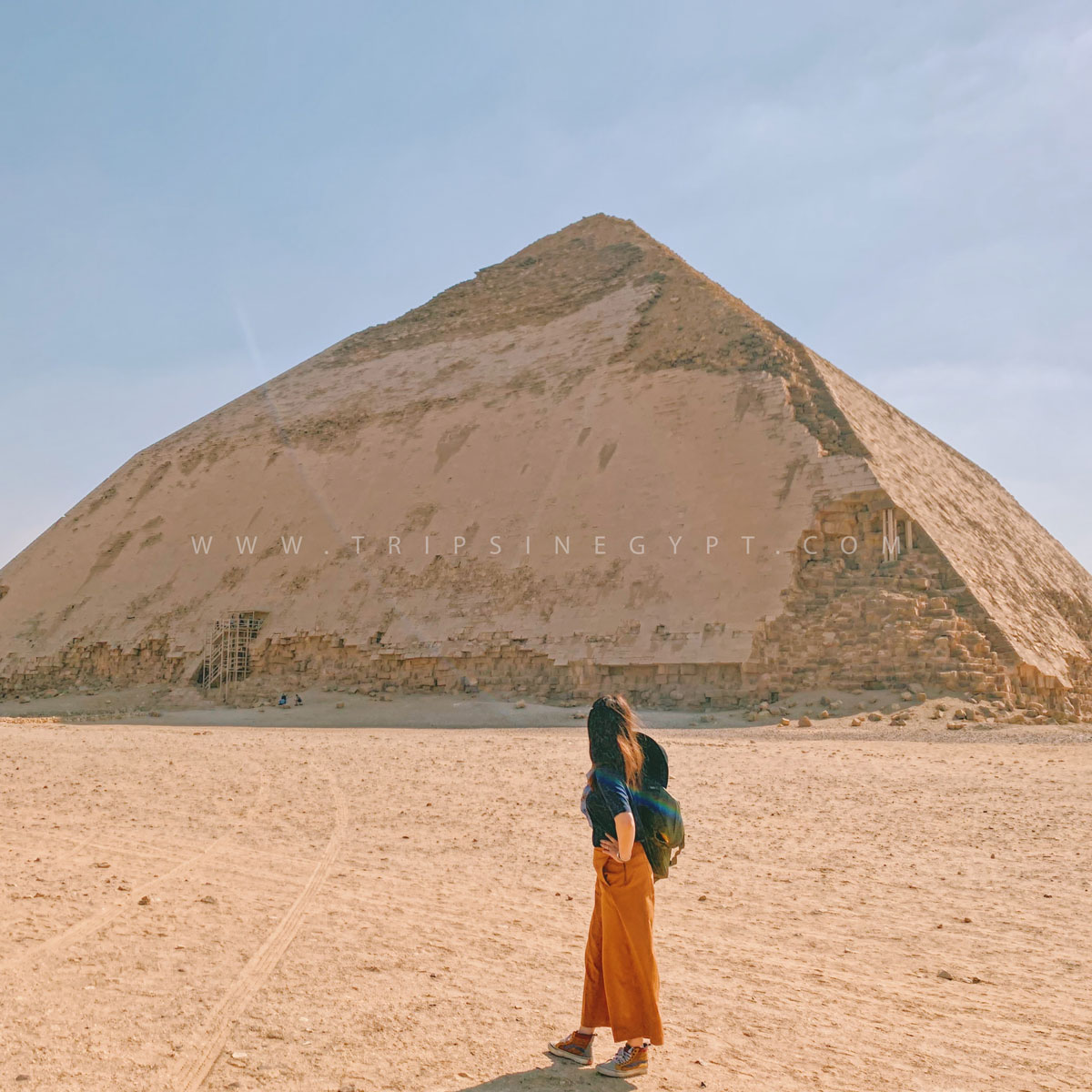 Before you head to Egypt, it's important to make sure you've packed these essential items:
Make sure you have got a good pair of sandals and bring a good pair of shoes if you intend to explore historical attractions.
A hat to protect you from the heat.
A sunscreen, to protect your skin from the sun.
Light or cotton clothing protects your body from the sun.
Be sure to bring copies of your passport and important documents.
Make sure you have got enough cash throughout your day tour.
Do not forget to bring a camera with you to memorize your experience in such a great country.
Do not forget to bring your phone charger with you.
A local SIM: You can buy it upon your arrival in Egypt, as there are some hotels that do not have Wi-Fi.
Mediation: Do not forget to pick up your medication before coming to Egypt.
Sunglasses: Do not forget to pick your sunglasses with you especially if you are willing to visit Egypt in the summertime to protect your eyes from the sun.
It is important to get copies of your domestic flights if you have any.
Skincare: It is important to have your skincare with you, you will get it in the hotels like shampoos, and soaps, but it will not be the same quality.
Do not forget to get a face wash and make-up remover.
Do not forget to get a Shaving kit and extra razors with you.
It is important to bring your health insurance with your documents.
A scarf: Women should bring a scarf with them to cover their heads while their visits to mosques and churches.
Heavy clothes and a jacket if you are willing to visit the country in the winter.
Do not forget to buy a west bag with you.

Have A Safe and Enjoyable Trip to Your Second Country "Egypt"
Respect for Egyptian society begins with understanding their beliefs and cultural values of them. By developing an appreciation for our customs and traditions, we can show our support and respect for different cultures too, then we can create a more tolerant and accepting society in which all cultures are respected. To ensure respect, tolerance, and understanding, we must be willing to accept differences between western and eastern societies.
Trips In Egypt will arrange your dream tour to Egypt with our professional tour operators, Egyptologists, qualified drivers, and the best accommodation. Make sure that our main goal and the reason we are working 24/7 is making our client satisfied and more comfortable during his stay in Egypt.
Contact us now to arrange your dream as we have new Egypt tour packages which include Nile River cruises to add a special flavor to your tour by exploring many historical sites with a mixture of amazing nature.
FAQ
What Should I Wear While Being in Egypt?
You should wear whatever you want. It is advised to wear something light from cotton or linen, comfortable and put on sunblock during your time in Egypt in the summer and wear comfortable footwear like a closed-toe shoe to sustain the sandy terrain.
What to Pack for Your Egypt Tour?
You should bring a brimmed hat and sunglasses if you not used to the Egyptian sun &pack everything you could ever need and put in a small bag so you could move easily between your destinations.
Are All Nile Cruises Available at Any Time?
Yes, it is available all years. as the Nile from Aswan to Luxor takes three to four days of sailing on Monday, Wednesday and Friday for the total cost of 600$ and the Nile cruise from Luxor to Aswan take four to five days in Saturday, Monday and Thursday for the coast of 650$.
We have experience in vacation planning for more than 10 years & our staff consists of the most professional operators, guides and drivers who dedicate all of their time & effort create the perfect vacation. All of our tours are customized by Travel, Financial & Time advisors to fit your every possible need during your time in egypt. we always keep in mind that your safety & comfort are our main priority until you return home.
Is it safe to travel to Egypt?
Yes, it is absolutely safe to travel to egypt, You will feel secure in Egypt as the current atmosphere of the country is very peaceful after the government took powerful measures like restructuring the entire tourist police to include all the important and tourist attractions in Egypt and construct an entire environment dedicated for ensuring the lives of all tourists.
What are Egypt's Visa Requirements?
They are very simples, If you want to apply for a Visa On Arrival that lasts for 30 days then you should be one of the eligible countries(check the link), have a valid passport with at least 6 months remaining and pay 25$ USD entry fee in cash. As for the E-Visa for 30 days, you should have a valid passport for at least 8 months, complete the online application, pay the e-visa fee then print the e-visa to later be presented to the airport border guard. You could be one of the countries eligible for a free visa for 90 days.
What is the Weather is Like?
The temperature of Egypt ranges from 37c to 14 c, Summer in Egypt is somehow hot and winter is cool and mild but sometimes it becomes cold at night. The average of low temperatures vary from 9.5 ¡ÆC in the wintertime to 23 ¡ÆC in the summertime and average high temperatures vary from 17 ¡ÆC in the wintertime to 32 ¡ÆC in the summertime while the temperature is moderate all along the coasts.
What is the Best Time of Visit Egypt?
It is known the best time to travel to Egypt is in the winter from September to April as the climate becomes a bit tropical, a warm atmosphere with a winter breeze. You will also be notified a week before your trip if the weather is unsafe or if any changes have been made.
Should I Give Tips in Egypt?
It is totally up to you, but if you choose to you can tip the servers at your restaurant 5-10% by handing it to them directly and 5 Egyptian Pounds as a general tip of anyone.
Can I Enter the Pyramids?
Yes, you can enter the pyramids for the small fee of 20$.
How to Enjoy Egypt During Ramadan?
Ramadan is a special time of year for Muslims that should be celebrated by non-Muslims and feel the essence of the Islamic culture. You can fast with the Muslim or just observe but you are always welcome to join the celebrations and festivals.