Egypt is a great country that has a rich history & culture that dates back thousands of years ago starting with the Pharaohnic culture the Christianity & Islam.
Are You Interested to know about Egypt's Culture and Traditions!
Egypt culture and traditions have been affected by many cultures and ethnic groups who either lived in the country itself or invaded it creating a melting pot. It is somehow difficult for foreigners to understand how cultures blended together in Egypt but once they understand it, they truly appreciate the Egyptian traditions and love Egypt a lot especially the Egyptians who are really friendly and are known for their hospitality and that is why tourists don't get surprised if people in Egypt invite them to their homes plus helping you any time if your asked about the location & direction of any place and also assist you any time when you need help.
Explore all about life in Egypt, the most common Egypt culture and traditions, and more through our detailed article.
Discover How It Is Like to Live in Egypt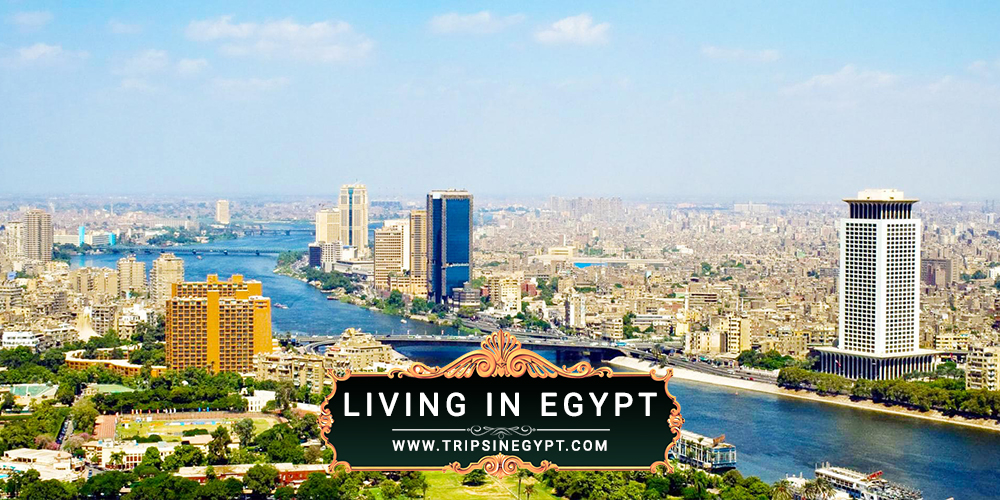 In order to explain how it is like to live in Egypt, there are certain issues that need to be explained separately to discover how marvelous it is to live in Egypt:
The Egyptian People

People in Egypt are really helpful and have the passion for helping anyone who needs help and they will go out of their way just to assist you if you lost your way without waiting for anything in return. They have an amazing sense of humor and they love to laugh a lot through throwing jokes and speak about funny situations that faced them during their life.

Most Important Places in Egypt

Egypt is full of spectacular destinations and sightseeing that make it one of the most important destinations for the majority of tourists who would like to enjoy their vacation in Egypt at the most. Among the incredible sights that you shouldn't miss those in Cairo, Luxor, Aswan, Alexandria in addition to heading to the magnificent coastal beaches of Hurghada to enjoy the beach and the beautiful weather in Egypt

Egypt is also the only country that offers the option of boarding a Nile cruise in its Nile River and of course it is something unique & prodigious.

Shopping in Egypt

Egypt is one of the exclusive countries that offers hundreds of open-markets & shops where you can buy some of the most attractive souvenirs and personal items.

You won't need to walk for a long time to reach the nearest market as there is a shop, market, and public stores nearly in every street in Egypt and this is, of course, a big advantage in order not to lose your way.

Egypt Transportation

What is really spectacular about Egypt is the affordable costs & the availability of its public transportation.

Whenever you are in Egypt, you will find public transportation including buses, taxis, and metro, ready to transfer you anywhere you want to go in Egypt and there is also Ober Services which you can contact directly wherever you are to transfer you to any place and it is really a guaranteed service.

Egyptian Food

Tourists come from all around the world to enjoy some of the best traditional Egyptian Meals. Egyptians have a special taste and a unique way of cooking their food by adding specific spices to their food and we can't miss the Egyptian desserts that were inherited hundreds of years ago.

While being in Egypt, you will also find different types of restaurants that offer different types of food rather than the Egyptian one including the Syrian, the Indian, and other types that will let you get different experiences as if you are touring around the world. You can check our article for Egyptian food to discover all about it.
Weather in Egypt

Egypt is known for its amazing weather all during the year that allows travelers to visit its highlights and its magnificent attractions during its different seasons.

The best time to visit Egypt is from October till April and it is called the peaked season in Egypt because of the Christmas & Easter holidays that are booked during this duration and the weather during this period is truly cool, not hot, and not cold. In winter, it gets warm during the daytime and somehow cold at night.

In summer it gets somehow hot during the daytime and awesome at night and this is what distinguishes Egypt from any other country.
Do You Know What's The Languages Spoken In Egypt?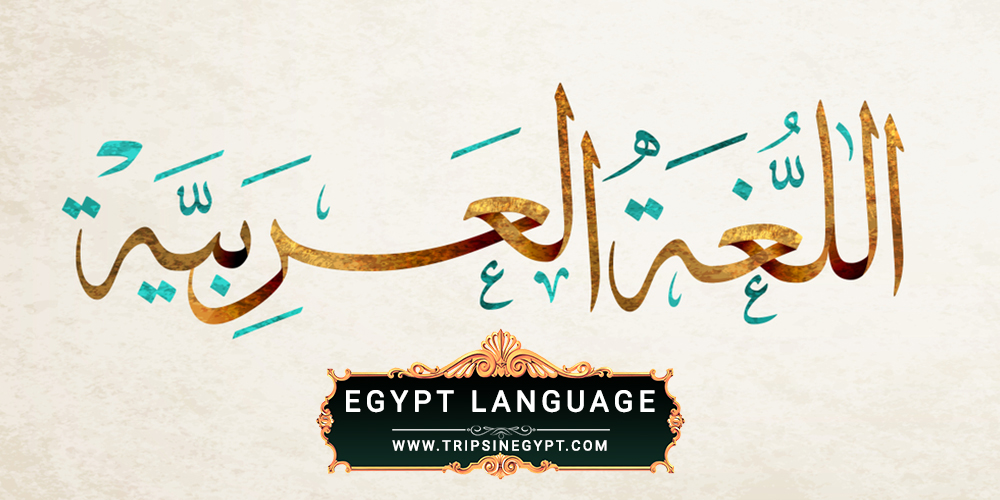 Arabic is the main spoken language in Egypt since the 7thcentyry when Arabic came to Egypt and the majority of the Egyptians speak Egyptian Arabic due to the influence of the Egyptian cinema throughout the Arabic- speaking world.
There are some foreign languages that are spoken in Egypt including English as Egypt was occupied by the British from 1882 till 1952 and that is why English is a min material that students learn at schools and of course English has a crucial position in Egypt and all countries around the world as it is a very easy language to be learned and people use it to communicate all around the universe.
Surprisingly, Egypt includes the BUE (British University in Egypt), the FUE (Future University in Egypt) and the AUC (American University in Cairo where you can learn English from professionals. It is also French and there is a survey that shows that about 6 million people in Egypt learned French in 2010 and the number increased to be 8 million in 2013.
Groundbreaking Literature in Egypt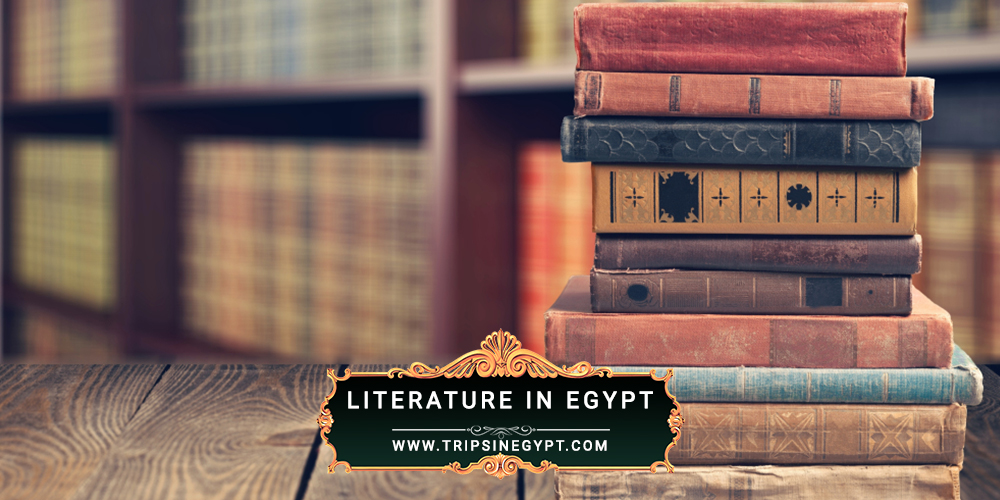 If you would like to see the birthplace of modern Arabic literature Egypt should be your targeted destination as it has always been the location of the most unique literature during the history of mankind.
The ancient Egyptians have started the first step towards establishing great civilization through writing on papyrus, on the walls of their temples & tombs and then  huge innovations occur with the development of writing system and with the different types of thought which reached us through the great Egyptian writers including Taha Hussein(1889-1973), nicknamed the Dean of Arabic literature; Yusuf Idris (1927-1991), who is considered to be the master of the Arabic short story; and Naguib Mahfouz (1911-2006), the only Arab novelist to win the Nobel prize for literature.
You will find numerous publishing whether the naturalistic, historical, romantic, and social realist books to the magical realist, politically engaged, individualist, and graphic novels that were published in Egypt.
Surprising Facts About The Egyptian Art and Architecture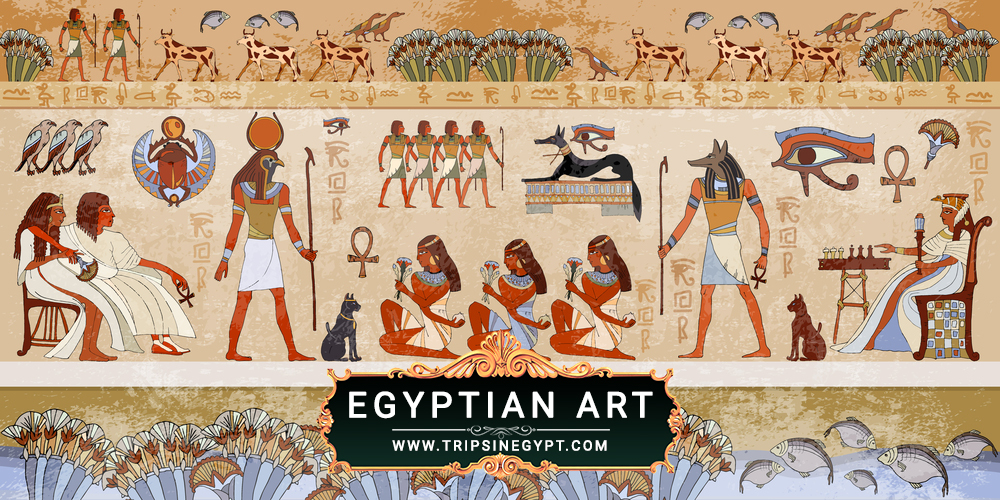 Egypt is widely known with its art & architecture all through history and this can be witnessed through the ancient architectural monuments, sculptures, paintings, and the decorative crafts which were produced during the dynastic periods in the regions of the Nile Valley of Egypt and Nubia.
The majority of the art forms in Egypt were mainly based on some beliefs and that is why their art aimed at the preservation of forms and conventions to reflect the perfection of the world and to show the relationship between humankind, their kings, and the pantheon of the gods.
That is why we can see greatness in Egyptian art and architecture since the beginning of the old kingdom of ancient Egypt. Kings like Djoser, Khufu, Khafre, and many other successful Egyptian rulers & pharaohs started construction projects to commemorate themselves and to leave some amazing art for the upcoming generations and this is exactly what they did.
The History of Religion in Egypt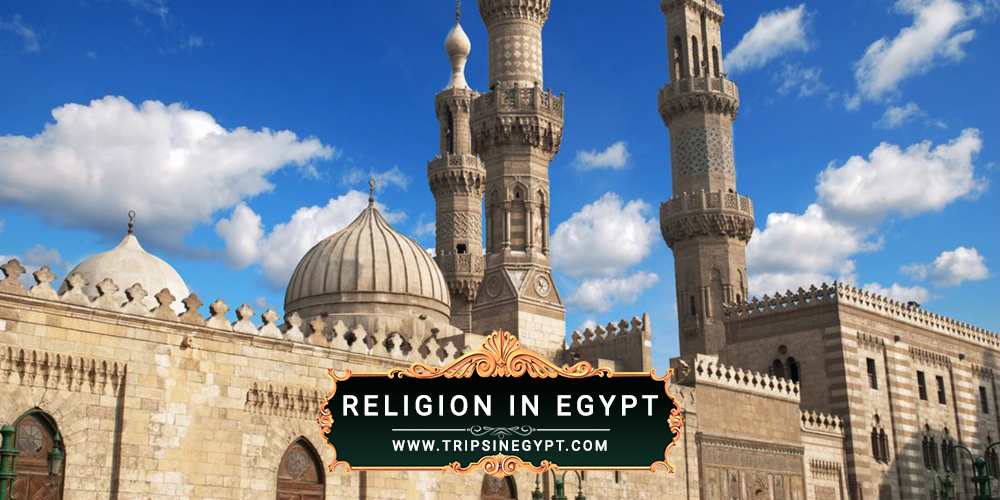 Egypt is the amazing country that hosts people with different religions Coptic, Muslims, and other religions and that is why Egypt is rich with its religious attractions including its fascinating mosques & churches and among the most famous ones among them, you will find Al-Azhar Mosque and the Coptic Orthodox Church in Alexandria.
Muslims & Coptic share a common language, history, race, culture, and national identity and this makes Egypt a great country that hosts two of the most important religions in the world upon its land.
In ancient Egypt, religion played also a very important rule in the life of the whole Egyptians. They really believed in the afterlife and that is why they established some amazing temple for their ancient deities like the temples of Philae, Kom Ombo, Edfu, Karnak, Luxor and other marvelous temples that are spread in some of the most famous Egyptian cities.
The walls of their temples, tombs, and valleys really show a big deal of their religious life before and how they respected their deities.
5 Major Festivals in Egypt You Should Know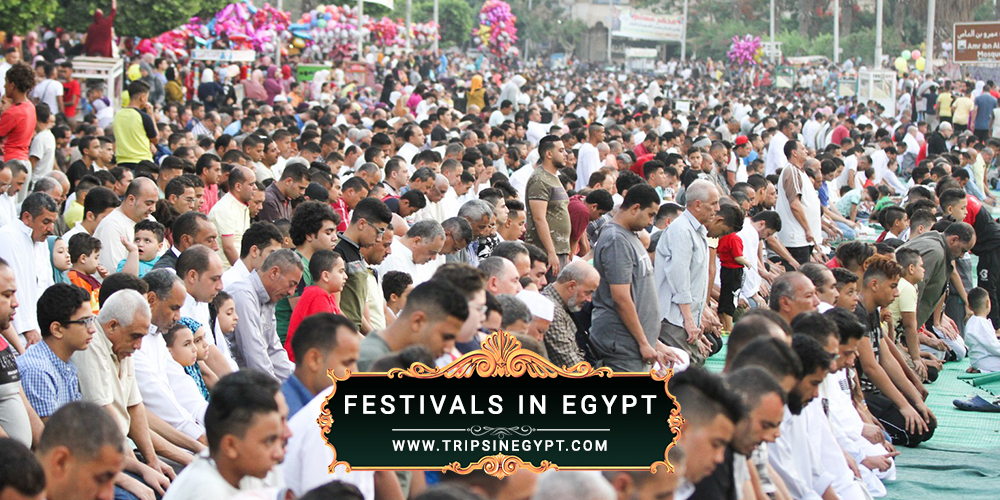 In addition to the impressive attractions that exist in different parts of Egypt, there are some incredible festivals and celebrations that occur at different times and seasons.
Here are some of the most famous celebrations that can't be missed in Egypt:
Christmas Festival

It is a religious celebration that the majority around the world celebrates with but it has a special taste in the land of Pharaohs.

People come to Egypt through Egypt Christmas holidays to visit the amazing attractions & landmarks during this special period of the year and to enjoy the awesome weather of Egypt that permits tourists to head to Cairo, Luxor, Aswan, and the rest of the great Egyptian cities without worrying about hot weather. Know more about Christmas in Egypt through this article.
Easter Festival

Easter in Egypt is just similar to Christmas as it is a peaked season in Egypt in which tourists come to enjoy the cool breeze of spring and most importantly to enjoy one of  Egypt Nile Cruise packages to discover some of the tiptop attractions in Luxor & Aswan and to enjoy the breathtaking natural view of the Egyptian landscapes…amazing isn't it!!

Easter is linked to some ancient Egyptian customs and traditions including the Easter egg, and most Egyptians usually head to public gardens during such a festival to enjoy the beauty of nature.
Eid El-Fetr Festival

It is an Islamic celebration that follows a thirty day of fasting which is called "Ramadan". It is a public holiday for three days through which Muslims head to visit their relatives, buy toys to their children, and head to gardens with their families to enjoy their time.
Eid El-Adha Festival

It is also an Islamic celebration through which Muslims celebrate how Ibrahim wanted to sacrifice his son as an act of obedience to Allah's command but Allah provided a lamb to sacrifice instead. Such a celebration lasts for 4 days and a lot of tourists get thrilled upon arriving in Egypt during this festival.
Abu Simbel Sun Festival

People come from all parts around the world twice a year to witness the miracle that takes place inside the great temple of Abu Simbel. This festival occurs on February 22nd and on October 22nd as king Ramses wanted to commemorate his victory in the Battle of Kadesh and the day in which he reached the throne of Egypt.

Inside the great temple in the Abu Simbel Sun Festival, you will find that the three statues of the king and his deities are lightened except for the statue of the darkness god "Ptah". Such a celebration can't be missed if you would like to witness the true meaning of the singularity and greatness of the great ancient Egyptians.
ٌExplore How Egypt's Culture Became Today
The great culture of ancient Egypt flourished between 5500 BC and 30 BC. That was the period that witnessed the rise of technology till the death of the Ptolemaic ruler of Egypt Cleopatra VII.
We can see such an amazing period today depicted in the great monuments which celebrated the triumphs of the great rulers and honored the gods of the land.
What Extent The Egypt Culture Today is Similar to The Culture of Ancient Egypt
The Egyptian culture and traditions are similar to a melting pot where the amazing multiple cultures and traditions have created an amazing picture & some advanced ideas that we are following nowadays.
The most important thing about the Egyptians is that they still attached to the customs, culture, and traditions of their ancestors.
They respect the elders and they are always ready to help anyone who asks for help. Tourists believe that the Egyptians are the kindest and the most helpful people on earth and this is, of course, a culture that is inherited over generations.
Moreover, women in ancient Egypt took major roles in the life of their families and their husbands; they even reached higher positions in the society just like what queen Hatshepsut did when she ruled like a man and succeeded in leading the country to its prosperous era and nowadays we find that women in Egypt are following the same traditions of the ancients as they proved themselves in the Egyptian society and they are doing their best to help the others with their knowledge, and their experience.
There were many impressive writers, artists, architects, and sculptures in ancient Egypt and that is why we have such impressive treasure, monuments, and landmarks in Egypt.
We followed the footsteps of our great ancestors and we got great philosophers, artists, writers, designers, builders who accomplished the most significant achievements in the world and this also proves that the culture of the ancient Egyptians isn't different from the culture of modern Egypt as both of them try to be the best among its peers and seek to achieve what we can call wonders of the world of all ages.
Discover Our Culture Tours in Egypt
While enjoying one of Egypt vacation packages, you will find all types of places, modern & ancient, Coptic & Islamic, natural & manufactured so you will enjoy a lot while being in such a terrific country. Check out tours and contact us to enjoy unforgettable vacation in Egypt: