Christmas in Egypt Through the Eyes of the Divine
Christmas in Egypt is such an amazing celebration which people celebrate every year with incredible customs and adorable traditions and those who live in cold countries love to go somewhere else like Egypt, which is really a warm and cool country to spend your Christmas holiday in it.  All regions in Egypt have different magical ways to celebrate Christmas & New year season. Fireworks, some special events, and totally fabulous tours are held in Egypt every year to ensure that tourists spend unforgettable time during their Christmas in Egypt.

Why You Should Spend the Next Christmas in Egypt
People generally spend their Christmas holiday at home without doing anything special and by doing this they are truly missing the true concept of Christmas which is mainly based on sharing, having fun, enjoy the most, and seek to achieve uniqueness. Egypt is a country full of mesmerizing sites and interesting locations where you can head to so that you spend a marvelous unforgettable Christmas holiday which with no doubt won't be your last experience in Egypt.

Three Amazing Activities to Do in A Christmas Holiday in Egypt
there are many recommend things to do Egypt for Christmas, so try one of these activities, which will start your new year off with unforgettable memories.
First: Cruising the Celestial Nile River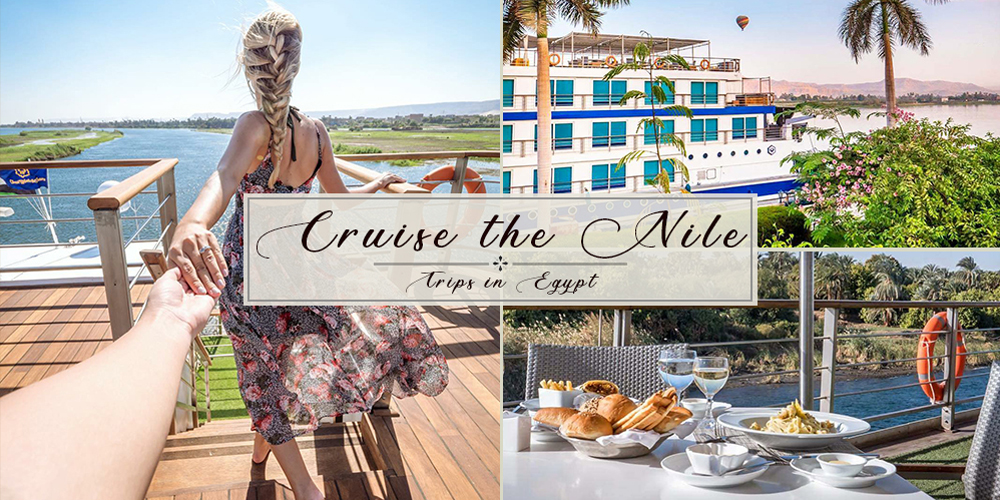 One of the most special & interesting things that you can do during your Christmas holiday in Egypt is boarding a Nile Cruise in the Nile River to discover all the incredible monuments, temples, chapels in Luxor & Aswan. Enjoying all of the services & activities during Christmas will make your holiday one of its kind. You'll be able to visit the great attractions on both the east & west banks of Luxor including Luxor, Karnak, Hatshepsut, Dandara, and Abydos Temples, in addition to the great monuments and landmarks in Aswan such as the hypnotic temples of Abu Simbel, Philae temple of goddess Isis, the amazing High Dam, the Unfinished Obelisk, Edfu & Kom Ombo, and much more amazing places you can visit during your Christmas holiday in Egypt.
Second: Discover the Historical Gates of the Immortals " the Giza Pyramids"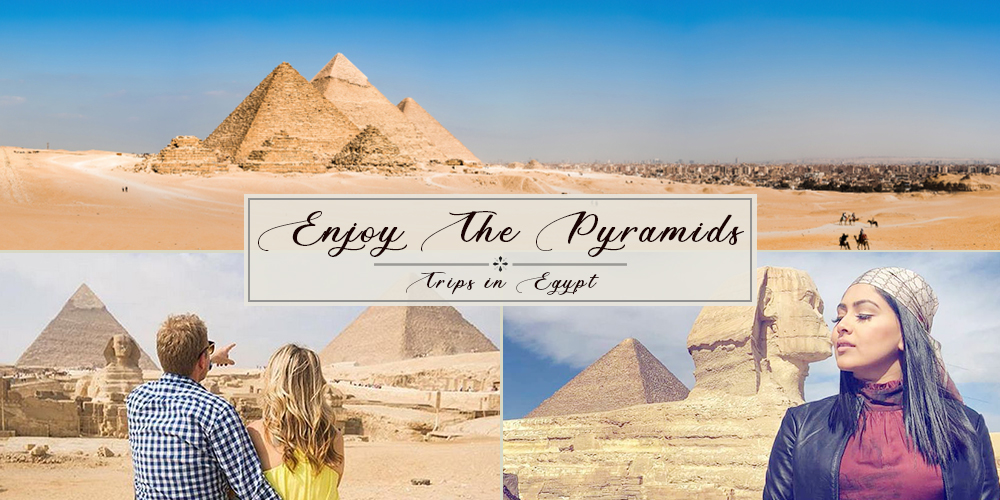 That is not all as you won't like to miss the chance of heading to Cairo in Christmas as during that event, every street and avenue in Cairo starts from the majestic Giza Pyramids Complex that includes one of the seven wonders of the world " the Great Pyramid of Khufu" in addition to the mythical Sphinx, which has a body of a lion and Khufu's head, the pharaoh who contributed in such a construction.
Third: Explore the Holy Coptic Attractions of Cairo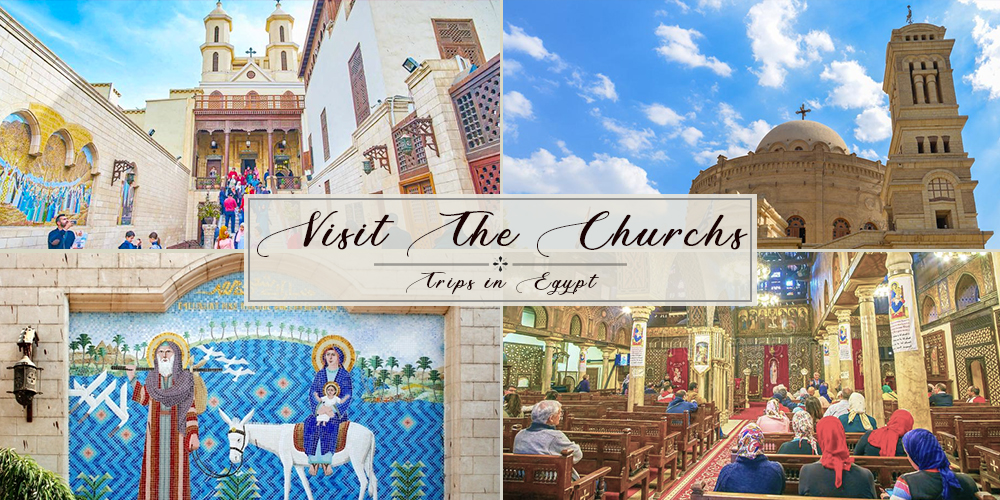 You may also want to visit the amazing Coptic attractions in Cairo during Christmas just like:
Saint Mary Church (Haret El Roum)
Saint Mercurius Church
Saints Sergius and Bacchus Church (Abu Serga)
the Hanging Church
Church of the Holy Virgin (Babylon El-Darag)
Saint Barbara Church
the Church of Saint Menas
Nunnery and Church of St. George
Monastery and Church of St. George (Greek Orthodox)

The Traditional Customs of Christmas in Egypt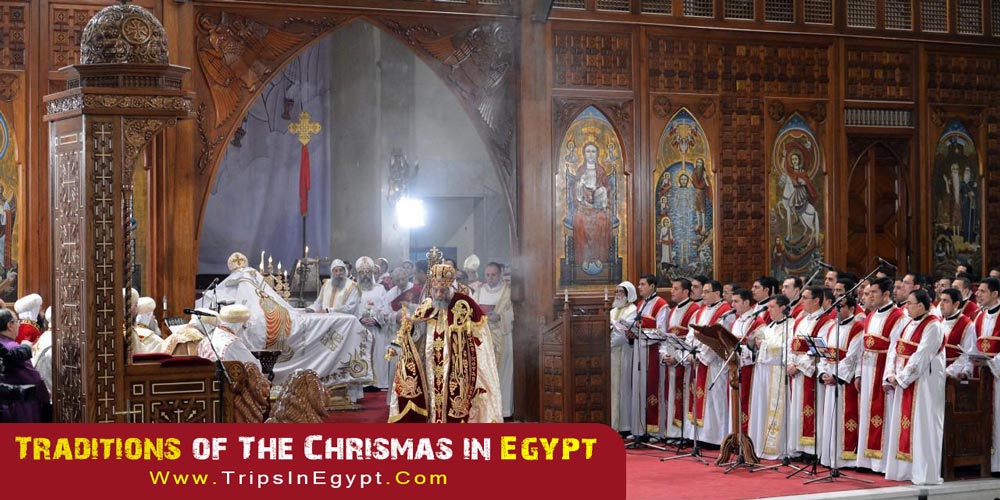 there are some modern customs related to Christmas Holiday including gift-giving, having some Christmas music & caroling, lighting a Chris tingle, exchanging some Christmas cards, having some Church services, having a very special meal with all the desirable types of food, having some Christmas decorations including the Christmas trees, lights, garlands, wreaths. there are also some related figures to Christmas like Santa Claus, the father of Christmas, and Saint Nicholas, who is associated with bringing Christmas gifts to children during the season. Because of the event of gift-giving, Christmas Celebration has become a very significant sales key for both retailers & businesses.

The Weather during Christmas in Egypt
Christmas holiday in Egypt is closely associated with winter and during winter season, it gets warmer than any other country in the world as in comparing with other countries which witness snowy weather, it usually gets somehow rainy and the weather doesn't get so cold which makes Egypt a truly special country to visit during your Christmas Holiday.

New Year's Eve in Egypt
New Year's Eve isn't actually a holiday but most tourist sites and restaurants present special offers during such a day. At night, people gather together with people to wear like Santa, playing and doing some fireworks and of course, families prepare some delicious meals to have together after a long time of fast. Egypt has a wide variety of shops, markets, shopping malls, and all the things you may need to have the best Christmas vacation ever which is going to be more than what you expect.

Book Your Golden Ticket to Christmas Holiday in Egypt
Hotels throughout Egypt offer some great opportunities with the best possible services to enjoy your Christmas holiday in Egypt in the famous Egyptian cities like Cairo, Alexandria, Hurghada, Sharm, Luxor, and Aswan. Our travel agency, "Trips In Egypt" has all of what you need to do during your Christmas holiday in Egypt and we offer the best Egypt Christmas packages with the most desirable rates.