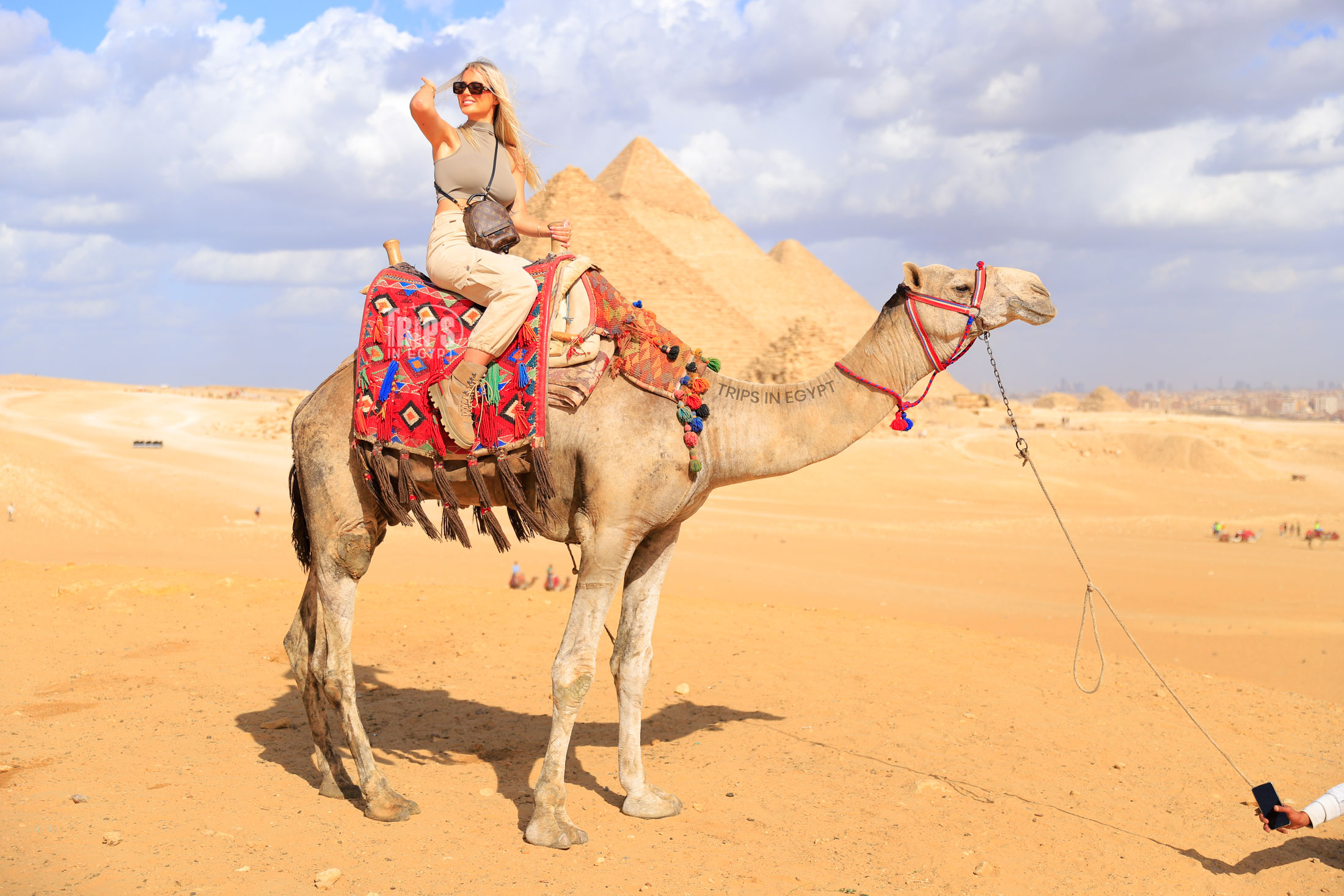 What is the Best Way to Tour Egypt
Are you looking to embark on a journey filled with ancient wonders, unforgettable experiences, and vibrant culture? Then, Egypt is a perfect choice for your travel ambitions as this amazing country has captured the hearts of tourists for thousands of centuries as it is one of the most-chosen holiday destinations, from exploring the pyramids of Giza to cruising down the Nile River of Egypt, there is no shortage of ways to enjoy these mesmerizing attractions.
Before going on through our article make sure that after finishing reading you think to will pack your bags as you will let us dive into your plans which you have drew as we will take you to breathtaking destinations through our article, now it is our turn to guide you on how to fully indulge in all that Egypt has to offer for its admires. Trips In Egypt will offer all facilities and more than what you expect just for seeing satisfaction, joy, and happiness in eyes of our dear guests during our Egypt holiday tours. 
Join us in our amazing article as this article was created by a highly qualified team of tour operators, tour guides, travel advisors, and drivers with over two decades of experience and knowledge in the field of tourism. Our travel agency will provide you with a lot of fun, memories, and reasons to return in the following years!

How to Plan A Perfect Itinerary Before Visiting Egypt?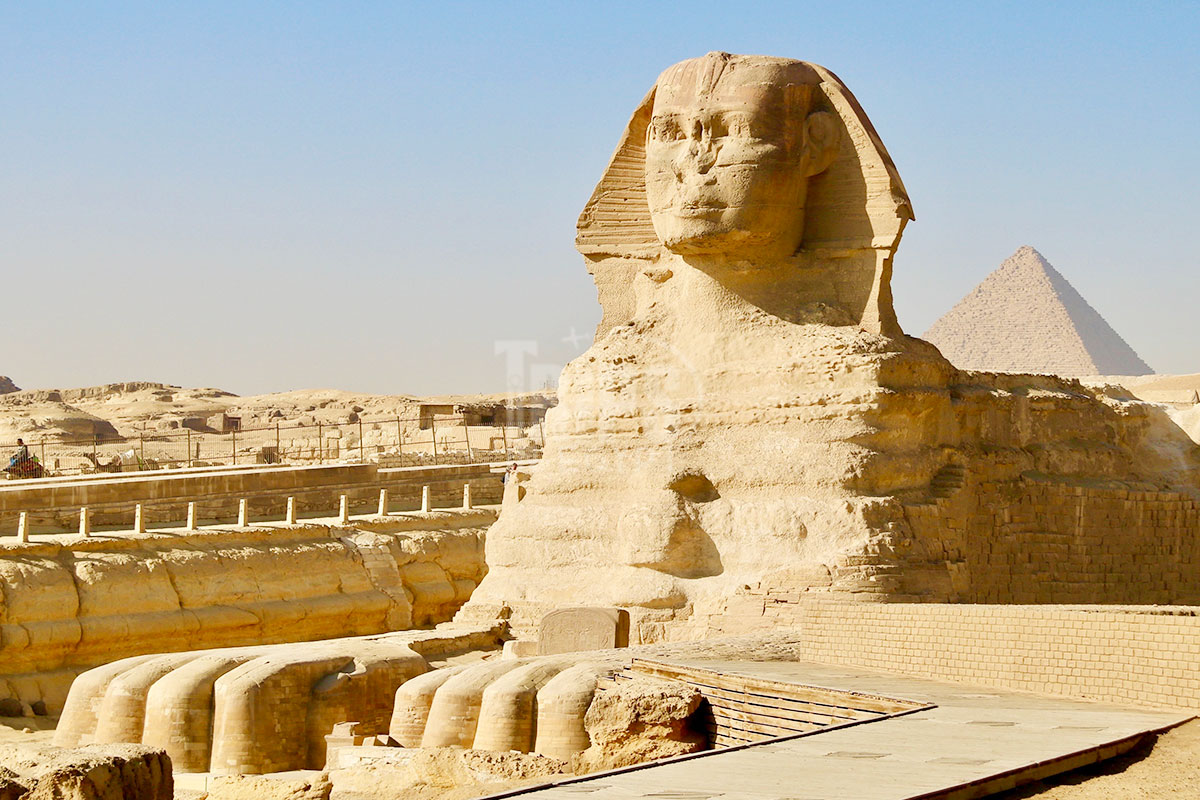 Planning a trip to Egypt could be exhausting, especially when there are so many must-see Egyptian attractions to choose from Cairo to Upper Egypt and its stunning beaches in Hurghada, you do not want to lose any of the important sites, however, with careful planning and research, you will be able to create a perfect itinerary that allows you to fully experience the rich culture, history, civilization, and natural beauty of this captivating Egypt. Here are some of the best ways to plan your itinerary to Egypt perfectly:
- Determine your interests: Before you start planning your itinerary by yourself or with a travel agency, think about what you want to see and things to do in Egypt. Are you most interested in Ancient ruins, calm cities, or bustling cities? Do you want to spend more time in the desert, spending time in local areas to indulge in the customs, traditions, and Egyptian People exploring or do you prefer to explore Ancient sites on the Nile River? Once you have clear answers to these important questions, you can contact our operation department to start building your itinerary as you wish.
- Research the best time to visit Egypt: Egypt can get extremely hot during the summer months but it is a perfect choice to travel especially if you are a summer lover and search for spending some days on our breathtaking beaches in Hurghada or Sharm El-Sheikh, so. It's important to plan your trip around the best time to visit Egypt and what suits you to be a well-spend vocation in Egypt. Consider visiting in the spring or fall when the weather is milder and the crowds are smaller than usual times.
- Choose your favorite destinations carefully: Egypt has a wealth of unbelievable attractions, but you may not have time to see all of them, so. Choose your destinations carefully based on your interests and what you like the most, and decide the length of your trip. Popular destinations include Cairo, Aswan, Luxor, Hurghada, and Sharm El-Sheikh.
- Get a qualified Egyptologist: A high-qualified Egyptologist can be a great way to see the highlights of Egypt and learn about its history and culture of Egypt. Search for a travel agency that offers small group tours with knowledgeable Egyptologists or arrange tours individually to enjoy it the most.
- Flexibility: Leave some free time in your itinerary or one or two free days to explore the country on your own, take a break, or simply soak up the Egyptian vibes and indulge in Egyptian culture.
By following these instructions you will be able to plan a perfect itinerary to Egypt which will allow you to enjoy it the most and experience the magic of the country.

Is A Guided Tour in Egypt Worth It?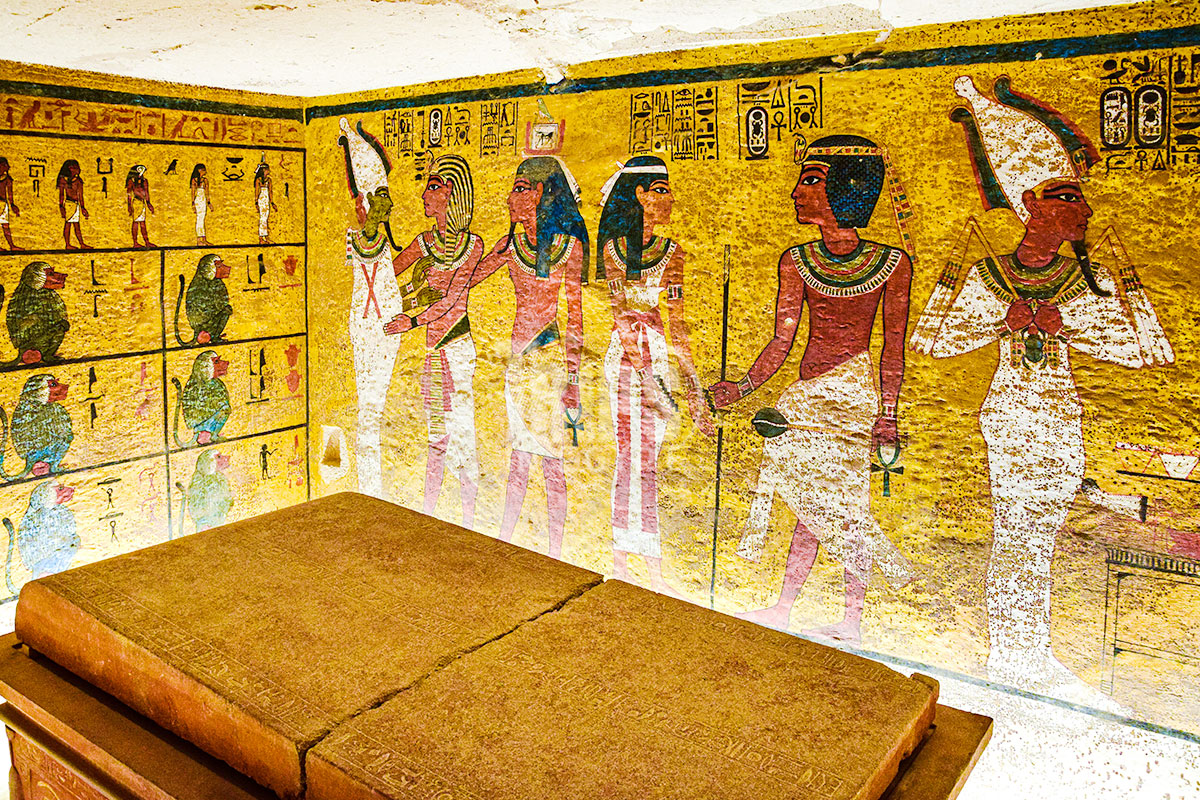 Hiring a tour in Egypt can be incredibly beneficial for tourists who are looking to make the most of their time in this incredible country. Here are some of the advantages of hiring a tour guide:
Free hassles: Traveling to Egypt could be exhausting, especially if you do not speak the Arabic language. A tour guide will help you navigate any barriers and handle any challenges that you may arise.
Expert tour guide: A knowledgeable Egyptologist will provide valuable insights into the history, customs, and culture of Egypt. Egyptian tour guides can will what may seem like a pile of stones come alive and help you understand their significance. Plus, tour guides can provide recommendations for local restaurants, area markets, and other hidden gems that you may not find on your own, map, or guidebook. Trips In Egypt has some of the best private professional Egyptologists in Egypt to provide true information and answer all your questions that spark your curiosity.
Saving time: A tour guide will help you to make the most of your exciting time in Egypt as he will also help you to navigate the country's transportation and local sites, which can be one of the barriers for tourists who are in Egypt for the first time.
Experience: By hiring an Egyptian tour guide, you can customize your interests and preferences. Whether you want to focus on ancient history, adventure activities, and modern culture. The tour guide will offer a good survey that meets your needs.
Safety: Egypt is a secure nation for tourists in general, but having an Egyptian tour guide will add an added degree of security. Tour guides will also assist you in avoiding potential fraud and being safe while touring.
To brief, hiring a tour guide in Egypt can provide a wealth of advantages for tourists who are looking to spend an amazing time in such an incredible country.

Is It Better to Travel Through A Travel Agency?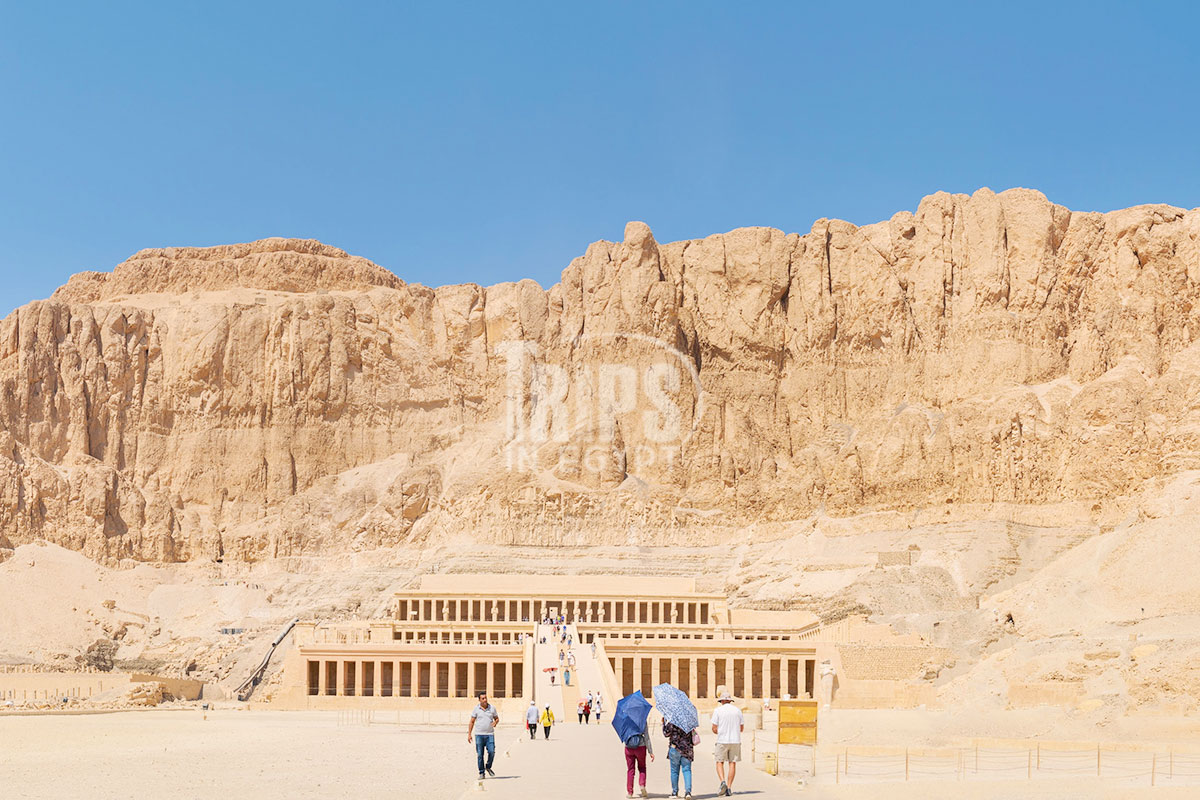 Picking the right travel agency before flying to another country is critical and of utmost importance for ensuring a fun vacation.
The first step is to research famous travel agencies in Egypt, to ensure that the agency is trustworthy. Additionally, it is important to look for its history, reviews, offers, and services such as hotels, tour guides, domestic flights, and Nile River cruises to make sure that your itinerary is going to be perfect. Trips In Egypt was established in 2002, it has over two decades in the field of tourism, so make sure that you are in safe hands starting from the rep, tour guides, drivers, and hotels, to Nile cruises.
It is of the most important considering the cost of the tour provided by the travel agency. Plus, it is important to compare the prices of different travel agencies to ensure that you are getting the best and final price.
It is also critical to read reviews of other clients on TripAdvisor to confirm that this business is trustworthy. Reading reviews from other customers can provide valuable insight into the quality of the services provided by the travel agency.
To brief, when you choose a good travel agency before traveling to Egypt, it is important to research the different travel agencies in the country, compare the cost of the services which are provided, and read reviews on TripAdvisor.

What Is Important When Visiting Another Culture?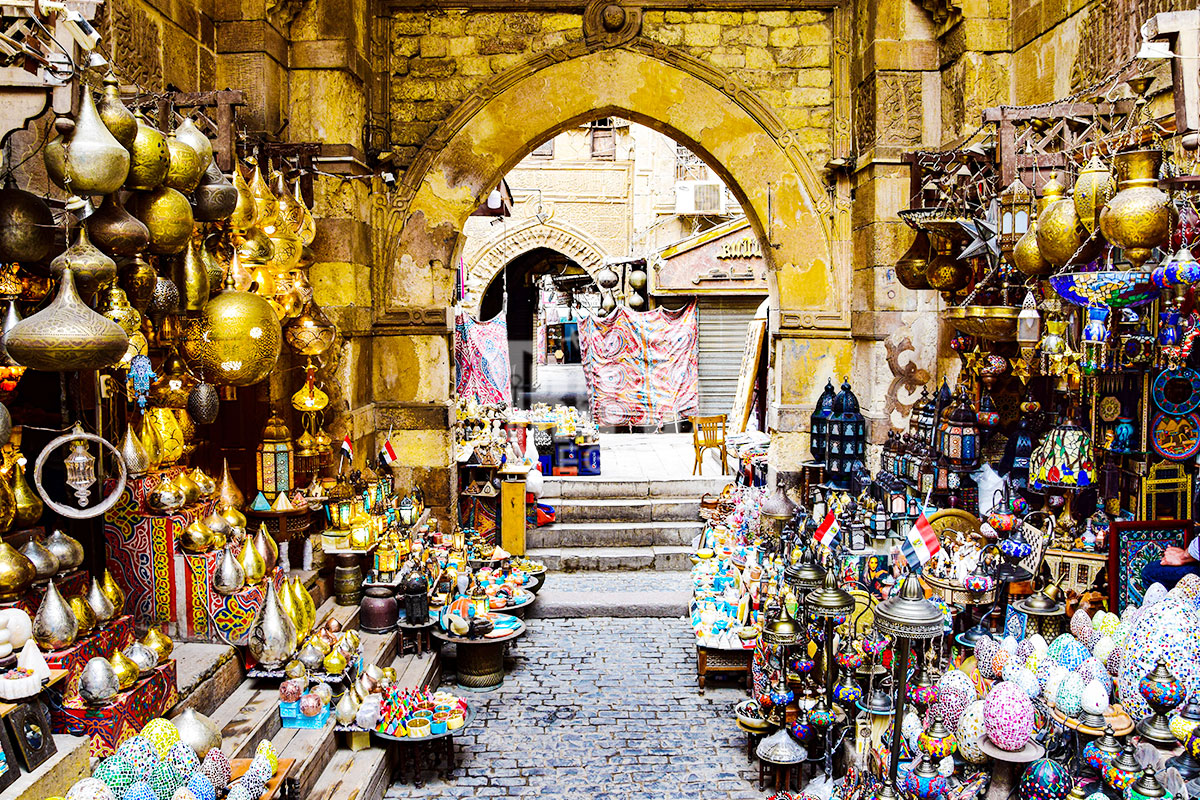 Knowing Egyptian culture is an important factor for several reasons. These are some of the most essential reasons why you should take the time to learn about Egyptian culture:
Exploring local areas: Understanding the culture of Egypt will help you to immerse yourself in local experiences, from trying local foods and drinks to participating in festivals and celebrations. Knowing the Egyptian culture and immersing yourself in it will enhance your travel experience.
Avoiding misunderstandings: Sometimes differences in cultures may lead to misunderstandings and miscommunications. By understanding the Egyptian culture of Egypt, You may prevent inadvertently upsetting others or creating social faux pas.
Respect: Understanding the Egyptian culture allows you to show respect for the Egyptian people, customs, history, and traditions. By showing respect for them, you will be more welcomed by the Egyptians and also you will have a more enjoyable experience in Egypt.
Safety: Knowing the culture of Egypt can help you to stay safe and avoid dangerous situations.
Being a respectful tourist: Knowing Egyptian culture may assist you in making judgments regarding your behaviors and activities, ensuring that you are not harming the environment or the local sites.
To brief, taking the time to understand Egyptian culture is an essential factor for showing respect to the country and its people, staying safe, avoiding misunderstandings, and enjoying local experiences.

What Can I Expect On A Nile Cruise?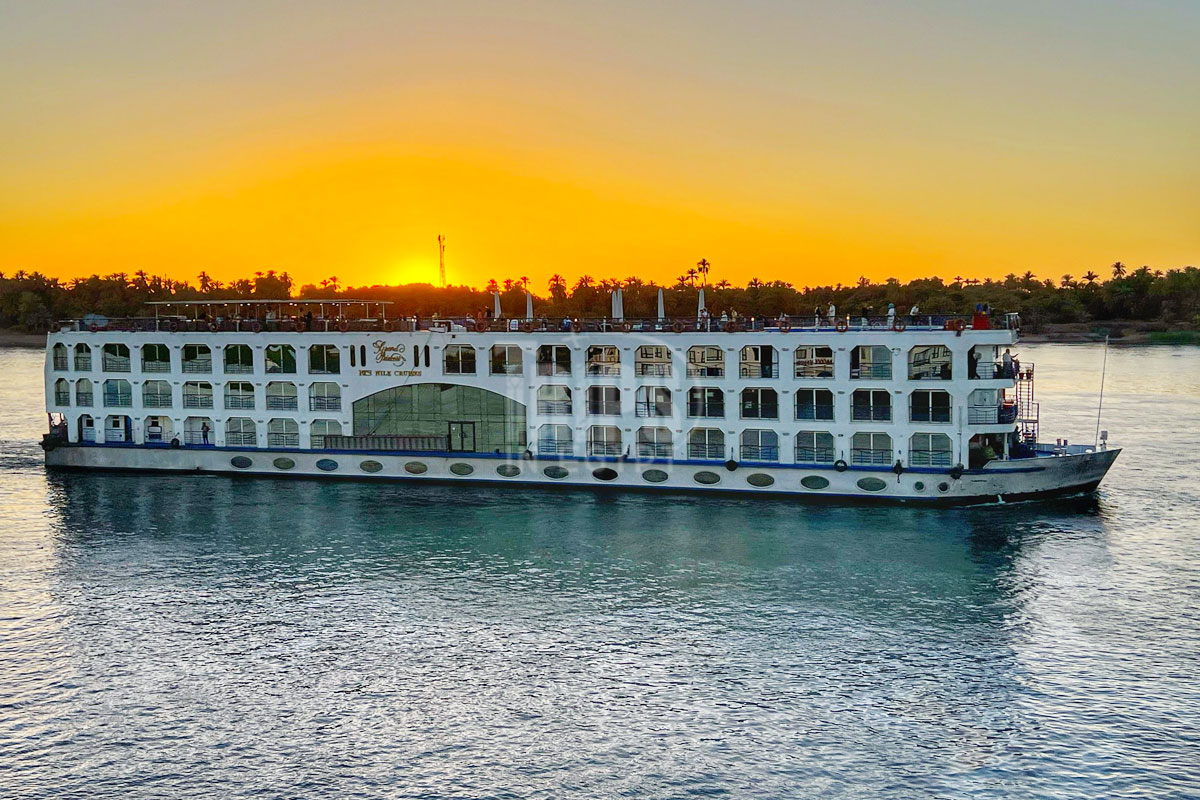 A Nile cruise is a type of Nile River cruise that takes place on the longest Nile in the world. The duration of the Nile Cruise could be three, four, seven, or fifteen nights sailing in the Nile River. Some travelers prefer to start their Nile cruise from Cairo to Luxor exploring the wonders and magic of Egypt and then back to Cairo again, but most of the tourists prefer to take Nile cruises between Aswan & Luxor or vice versa for almost four or five nights.
Every day on board the Nile cruise will be filled with amazing sightseeing and activities such as exploring the beauty of the Nile River and nature, plus, you will enjoy witnessing architecture and art history. Every traveler will have plenty of time for relaxation at the pool or spa of the Nile Cruise, so you will enjoy various activities onboard where you can enjoy treatments like facials or manicures if you want to try any of them!
If you asking about what can you expect after cruising the Nile, the Nile cruises in Egypt provide a one-of-a-kind chance to know more about the rich history of Egypt, its traditions, and its Ancient civilization. Whichever type of Nile cruise you will pick, a Nile cruise in Egypt will undoubtedly give you a unique and enjoyable experience that you will remember for your lifetime.
What to Pack With You Before Cruising in the Nile River?
A digital camera: to memorize your experience.
Sunblock: To protect your skin from the heat.
A local SIM card: There are some Nile crises that do not have Wi-Fi, you can buy SIM before cruising and it will cost you around 12$.
Sunglasses: It is important to protect your eyes from the sun.
Medication: Trips In Egypt recommends getting your first-aid-style with you.
Comfortable walking shoes: It is important for distances between every attraction.
Toiletries: You will receive hair products on the board, but they are not likely what you have at home. Feel free to bring your personal hair and skin products with you.
Hand sanitizer: Hand sanitizer is the main key to staying safe during your traveling.
Power adapter: Getting a power adapter will allow you to charge your gadgets effectively.
What Are the Categories of the Nile Cruises in Egypt?
Egypt is the perfect destination for a Nile cruise since it provides different ways to experience its Nile River starting from luxury Nile cruises to feluccas, there is something to fit the budget of every traveler.
Luxury & Deluxe Nile River cruises are the most common in Egypt. Every type differs in the quality of furniture, service, and food. Whatever your preference, make sure that taking a Nile Cruise is an excellent way to discover the Nile River.
If you like to keep your privacy with whom you love, Egypt has everything for you. The Dahabiya Nile cruise is the perfect choice as you will enjoy calmness on your boat. Trips In Egypt on a deal with the best Dahabiya Nile cruises in Egypt. Kindly check our previous article to know more about how to enjoy the Dahabiya Nile cruises. Every traveler will be able to explore ancient monuments and explore the natural beauty as you sail along the Nile River, So. Whether you are searching for leisure, adventure, or a combination of all, Trips In Egypt is here for making your dreams come true!

What Not to Miss When Visiting Egypt?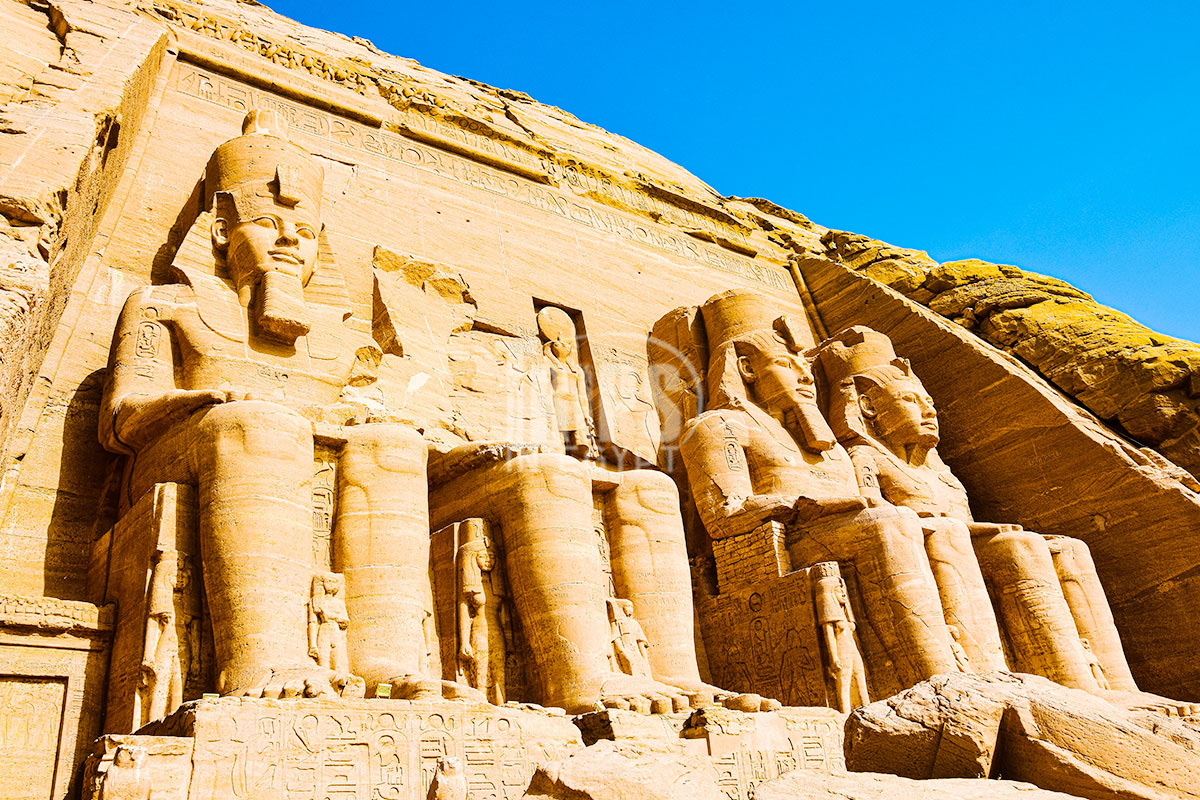 Egypt is a country steeped in history, beauty, and culture, and many amazing activities are a must when visiting the country. Here are some tips on how to enjoy some of the top attractions in Egypt:
1. Gaze at the Pyramids of Giza
The pyramids of Giza and the Great Sphinx are two of the world's most popular tourist attractions and the Great Pyramid of Khufu is one of the seventh wonders in the world. These ancient wonders of the world are an absolute must-see when visiting Egypt to enjoy your experience. There are different activities to do in the Pyramids such as camel or horse riding, going inside the Pyramids, Scouting the Valley Temple, Going by Horse Drawn Carriage around the Pyramid, and don't forget to snap some iconic photos in the panoramic views!
2. Attending the Great Sound & Light Shows
Many of the historical sites in Egypt, including the Pyramids of Giza and Karnak, Abu Simbel, and Philae temple offer sound and light shows. In the evening, these shows provide a captivating way to experience the sites, with colorful lights, and captivating voices, you will feel the pharaoh back to life once again. Sound and like show seems as a pile of stones come alive.
3. The Top Things to See in Aswan
Aswan is located in the south of Egypt, on the east bank of the Nile River. Aswan is home to many amazing temples such as Esna temple and ancient monuments, including the High Dam, the island of Elephantine, Philae temple, Kom Ombo temple, Kitchener Island, and many more to be amazed during your tour in Aswan. Trips In Egypt will arrange excellent tours in Aswan to explore most of Aswan with a qualified Egyptologist and an A.C vehicle with a driver to provide comfort during your tour and avoid any hassle.
Do not forget to take a leisurely Felucca on the Nile River to explore the vibes on your own with whom you love, and be sure to visit the Nubian villages to know more about the local culture of the Nubians.
4. Magical Attractions to See in Luxor
Another city in southern Egypt, Luxor is home to many incredible historical attractions. This city has two-thirds of the monuments of the world, including the Valley of the Kings, the Temple of Karnak, and Precinct of Amun (Which is the largest temple in the world), and many more to see in Luxor. Trips In Egypt will provide a qualified tour guide through Luxor day trips to take you through these amazing sites and more to learn about the fascinating history of Egypt.
Trips in Egypt highly recommend trying the Luxor Hot Air Balloons tour as this experience should not be missed during your stay in Luxor without seeing the view of the birds from the sky and catching the rays of the sun in the early morning.
5. Is Hot Air Balloon An Exciting Experience?
Hot air balloon is a thrilling experience that can provide breathtaking views of the landscape, temples, and monuments below. Here are some pieces of advice on how to enjoy a Hot Air balloon ride:
What are the safety precautions for Hot Air Balloon?
Follow the schedule: When the weather is calm, Hot Air Balloon tours take off early in the morning or the evening.
Dress well: Dress in layers as the weather differs from one day to another depending on the time of day. Wear comfortable shoes and avoid wearing clothes that might get caught in the ropes or burner of the balloon.
Follow the instructions of the pilot: Pay close attention to the instructions of the pilot and advice on how to take off, and land from the Hot Air balloon. Follow their instructions on how to stay safe while riding.
Bring a camera: Hot air balloon rides provide incredible photo opportunities, so make sure to bring a camera or smartphone to capture the views from above.
Enjoy the experience: Hot air balloon rides are a peaceful and relaxing experience. Enjoy the fresh air, marvel at the magnificence of the monuments from above, and relish the one-of-a-kind experience of floating above the earth.
To brief, by following these tips and listening to the pilot's instructions, you can enjoy an enjoyable and memorable ride.
6. Relax in Hurghada or Sham El-Sheikh
In this day and age, when you think about Egypt, the first idea that comes to your mind is "The Great pyramids, Desert, and camel" Isn't it? Or did you hear before that Egypt has one of the most beautiful islands in the world in Hurghada and Sharm El-Sheikh? I doubt...
It's pretty true though: Egypt is blessed with a piece of paradise on the planet, and this is no exaggeration. The red sea has soft sand beaches and warm waters, you will feel like you are in Heaven as it has a green nature, clear waters, and an amazing environment for snorkeling and diving. It's wonderful how you will find all that you have thought on these two sites as they have all that you need from bars, water activities, an aquarium, Deseret activities, performances, Gym, etc…
To brief, the Red Sea is one of the most amazing destinations that you should visit at least once in your life, as you will enjoy being cool as will feel like you are on your island. By taking your time to explore the top attractions of these beaches and hiring, you will be able to enjoy all that Egypt has to offer.
If you are looking to relax and soak up some sea and sun, Hurghada and Sharm El-Sheikh are the perfect places to be. Consider booking a snorkeling or diving from our amazing excursion to explore the vibrant underwater world.
Contact our operation department now to arrange your next vacation to one of the most breathtaking in the world in your second home "Egypt"
7. Enjoy Stargazing in Egypt
Egypt offers the once-in-a-lifetime opportunity to see the stars, meteor showers, and the Milky Way in all its glory. Egypt has opened up amazing attractions that are difficult to see elsewhere, and this is what distinguishes Egypt as a stargazing destination from others. Kindly check our article to know more about stargazing in Egypt and how to book your tour to enjoy one of the most amazing experiences in Egypt!
8. Taste Yummy Egyptian Food
Egypt, without a doubt, is one of the top places in the world for cuisine. Egyptian cuisine takes you on a culinary journey through traditional dishes and delicious tastes.

Dos and Dots' in Egypt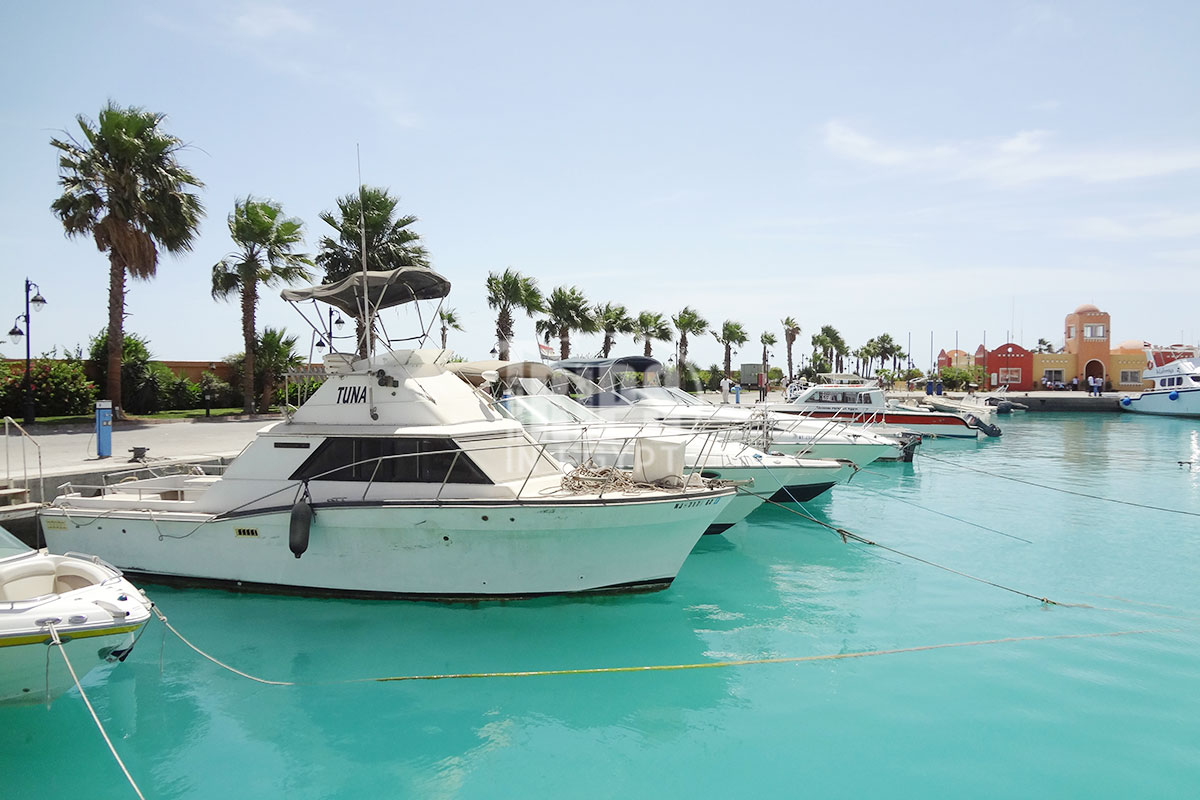 Understanding Egyptian traditions and culture is the first step towards respect for Egyptians and Egyptian culture. Here ate the do's and don'ts in Egypt:
Do learn some Arabic words.
Do try Egyptian food.
Don't rent a car.
Do respect the traditions.
Do dress modestly.
Don't drink wine in Public streets.
Do haggle.
Do take a Nile Cruise.
Don't drink tap water.
Do agree on the price before taking a taxi.
Don't take pictures of people before having permission.
Do wear a scarf before visiting religious sites.
Do carry cash with you.
Do buy souvenirs before leaving.
Do know public affection.
Do leave tips.

What is the Best Time to Visit Egypt?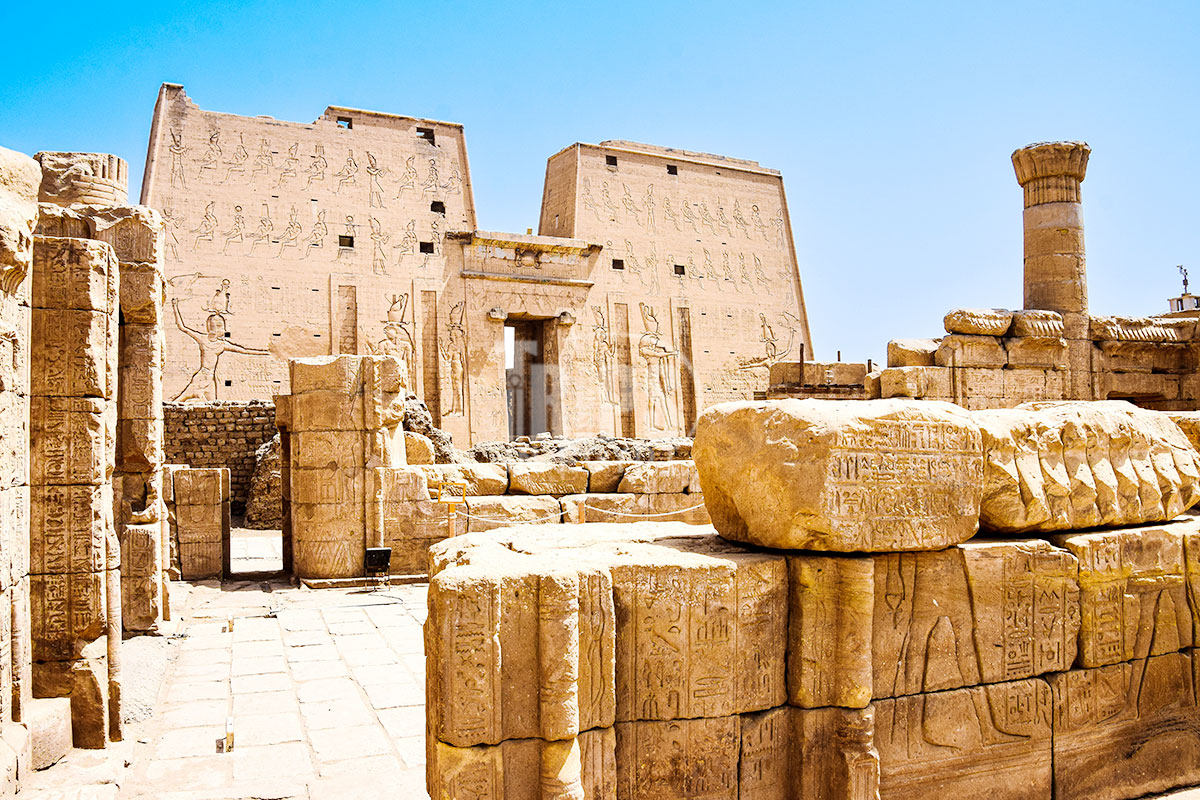 The winter months, from November to February, are perfect for visiting Egypt and experiencing its great attractions. The weather is temperate and comfortable during this time of year, making it ideal for visiting ancient sites including Cairo, Luxor, and Aswan. Wintertime provides a more tranquil and pleasurable environment. Expect greater crowds and higher pricing.
If you prefer to go to Hurghada or Sharm El-Sheikh for its stunning beaches, the ideal time to come to Egypt is during the summer months, from June to September, when the weather is sunny.
the optimal time to visit Egypt is determined by what you wish to do and see. Yet, if you want to merge historical sites with beach activities, the winter months are your best chance. Contact our operation department now to choose the perfect time for you based on your needs and interests.

Conclusion
To come to the point, Egypt is a country that offers an unparalleled blend of beauty, history, and civilization from the great Pyramids of Giza to the stunning beaches of Hurghada and Sharm El-Sheikh, there is truly something for every traveler to enjoy every inch of Egypt on his own way. The rich history and civilization of ancient temples, Pyramids, and monuments, Egypt a truly unique gem and captivating destination, so. Whether you are exploring one of the seventh wonders of the world or soaking up the sun on a breathtaking beach, Egypt is sure to leave a lasting impression on all who visit.
If you want to discover ultimate enjoyment, kindly contact our operations department now, so that we will arrange your dream tour and make your dream vacation memorable!!
FAQ
What Should I Wear While Being in Egypt?
You should wear whatever you want. It is advised to wear something light from cotton or linen, comfortable and put on sunblock during your time in Egypt in the summer and wear comfortable footwear like a closed-toe shoe to sustain the sandy terrain.
What to Pack for Your Egypt Tour?
You should bring a brimmed hat and sunglasses if you not used to the Egyptian sun &pack everything you could ever need and put in a small bag so you could move easily between your destinations.
Are All Nile Cruises Available at Any Time?
Yes, it is available all years. as the Nile from Aswan to Luxor takes three to four days of sailing on Monday, Wednesday and Friday for the total cost of 600$ and the Nile cruise from Luxor to Aswan take four to five days in Saturday, Monday and Thursday for the coast of 650$.
We have experience in vacation planning for more than 10 years & our staff consists of the most professional operators, guides and drivers who dedicate all of their time & effort create the perfect vacation. All of our tours are customized by Travel, Financial & Time advisors to fit your every possible need during your time in egypt. we always keep in mind that your safety & comfort are our main priority until you return home.
Is it safe to travel to Egypt?
Yes, it is absolutely safe to travel to egypt, You will feel secure in Egypt as the current atmosphere of the country is very peaceful after the government took powerful measures like restructuring the entire tourist police to include all the important and tourist attractions in Egypt and construct an entire environment dedicated for ensuring the lives of all tourists.
What are Egypt's Visa Requirements?
They are very simples, If you want to apply for a Visa On Arrival that lasts for 30 days then you should be one of the eligible countries(check the link), have a valid passport with at least 6 months remaining and pay 25$ USD entry fee in cash. As for the E-Visa for 30 days, you should have a valid passport for at least 8 months, complete the online application, pay the e-visa fee then print the e-visa to later be presented to the airport border guard. You could be one of the countries eligible for a free visa for 90 days.
What is the Weather is Like?
The temperature of Egypt ranges from 37c to 14 c, Summer in Egypt is somehow hot and winter is cool and mild but sometimes it becomes cold at night. The average of low temperatures vary from 9.5 ¡ÆC in the wintertime to 23 ¡ÆC in the summertime and average high temperatures vary from 17 ¡ÆC in the wintertime to 32 ¡ÆC in the summertime while the temperature is moderate all along the coasts.
What is the Best Time of Visit Egypt?
It is known the best time to travel to Egypt is in the winter from September to April as the climate becomes a bit tropical, a warm atmosphere with a winter breeze. You will also be notified a week before your trip if the weather is unsafe or if any changes have been made.
Should I Give Tips in Egypt?
It is totally up to you, but if you choose to you can tip the servers at your restaurant 5-10% by handing it to them directly and 5 Egyptian Pounds as a general tip of anyone.
Can I Enter the Pyramids?
Yes, you can enter the pyramids for the small fee of 20$.
How to Enjoy Egypt During Ramadan?
Ramadan is a special time of year for Muslims that should be celebrated by non-Muslims and feel the essence of the Islamic culture. You can fast with the Muslim or just observe but you are always welcome to join the celebrations and festivals.