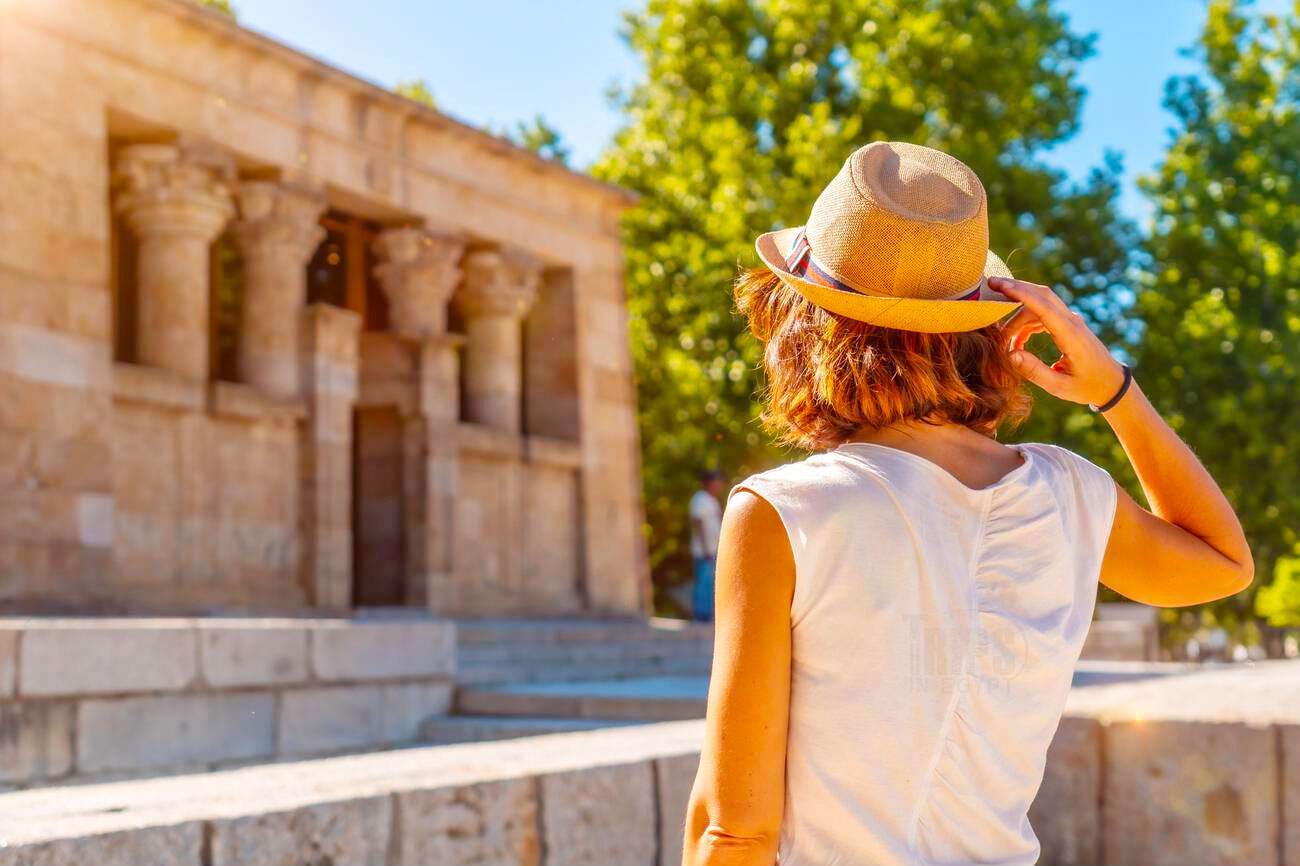 Tips on What Not to Do as a Woman in Egypt
Egypt is where the Nile whispers secrets of the past to the starry skies, where old temples mumble attractive tales of gods and goddesses in ancient Egypt, and where the hearts of women travelers are permanently fascinated, however, it is also a place where cultural norms and expectations may differ from what you are used to.
Trips In Egypt Team has prepared this article with some useful tips on what not to do as a woman in Egypt to help you enjoy your trip to the fullest. These important tips can help you avoid issues and respect local customs and traditions in Egypt, you will learn how to dress modestly, interact with the locals respectfully, and be safe and comfortable throughout your tour, so you can confidently experience the magic of Egypt.

16 Things You Shouldn't Do in Egypt as a Woman Tourist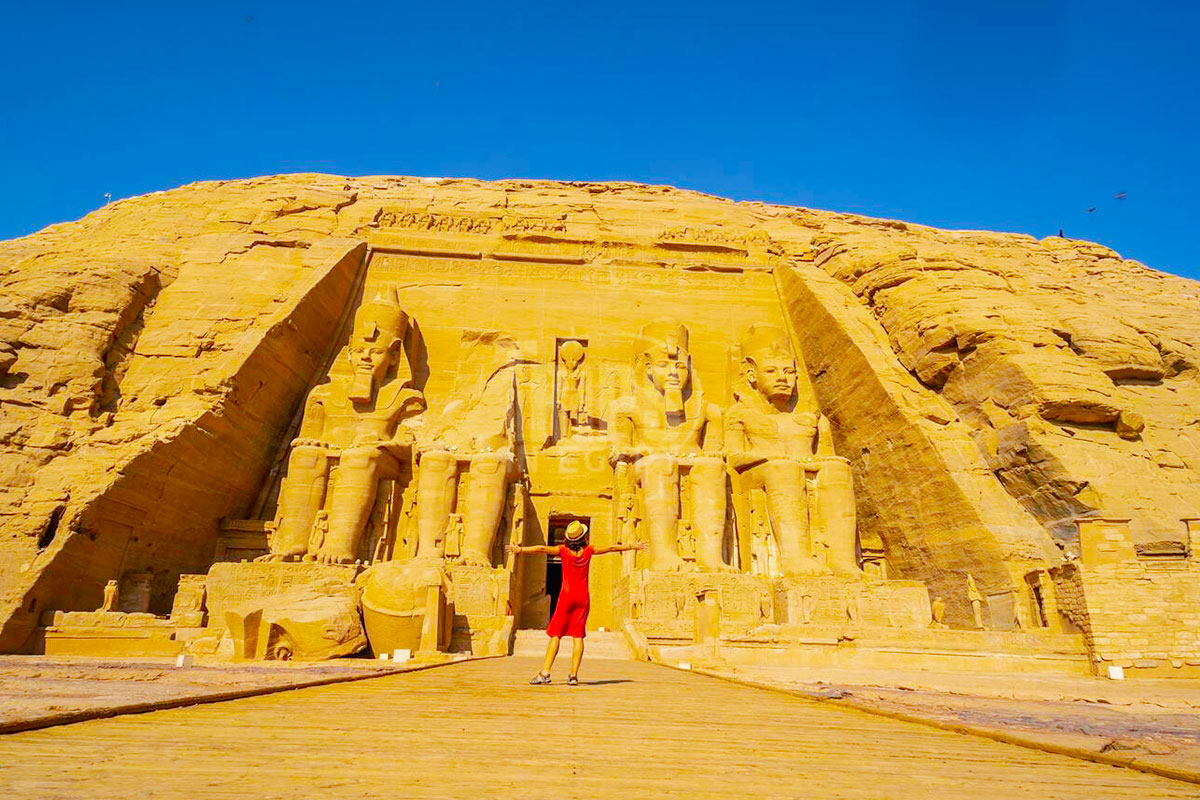 Traveling alone to a new country, especially as a woman, necessitates extra prudence and this is especially true while engaging in different cultures and customs. Being cautious rather than daring in such cases is a sensible strategy, it is important for female travelers who intend to visit Egypt either alone or with other women to have the right knowledge as you need to know the local culture and take proactive steps to protect yourself.
You can make your trip to Egypt secure and fun by following our given tips for traveling to Egypt as a solo woman and benefiting from important expertise. Here are the main tips on what not to do as a woman in Egypt:
1. Avoid Public Displays of Affection
Public affection, such as hugging or kissing, is not acceptable in Egyptian culture, so, you should avoid doing these things in public to prevent unwanted attention, especially in religious areas. The Egyptian culture values the private way of showing affection, so you should respect this custom when you are with your partner in public places. Once you make a good impression and build strong connections with the locals will help you by demonstrating your interest in local traditions, to being conscious and mindful of these cultural differences, so it is best to keep your affection hidden when visiting Egypt.
It is important to remember that these are only general tips, and there is no assurance that if you make whatever you do in public shows of affection, however, you can still communicate your affection for your lover in other ways, such as affirming words, just keep in mind that you should maintain respect for local traditions.
2. Be Cautious with Eye Contact
Eye contact is usually okay, however, you should be careful about how long you do it. If you stare at an Egyptian for too long, he might think you want to talk to him, to avoid any confusion or embarrassment, you should strike a balance. If you are unsure if it is okay to make eye contact with someone, you should err on the side of caution and avoid it, and if you feel shy about eye contact with someone, you should defend yourself by speaking in a forceful voice, make direct eye contact, or turn away from the person as this can show your that you are uncomfortable.
3. Avoid Walking Alone at Night
You should avoid walking alone at night in places you do not know as in many other places like Egypt as this is a good approach to be safe and prevent any problems that may happen at night. If you need to go out, it is better to go with a group or use a trusted transportation service like Uber.
You can tell your close friend or a member of your family about your day tour and when you anticipate returning, avoid walking through abandoned places and follow your instincts by crossing the street or walking into a restaurant, just try to remain cool and move to a safe place as soon as possible. These options can make you feel more secure after dark, it is important to remember that everyone is different, however, you should be aware of the risks and take action to protect yourself when you are in Egypt.
4. Don't Talk to Someone You Don't Know
You should keep some distance when you talk to men you do not know when you are in public places in Egypt as this can help you have respectful conversations and avoid any confusion. The Egyptians are very friendly, however, it is important to be careful and not to break any cultural rules or give the wrong impression when you are in any place. You should also avoid wearing anything too short, just dress in a good way and respectfully.
You should avoid also discussing sex as it is a sensitive subject in Egypt to talk about, and if you are unclear about whether the person is trusted or not, just avoid talking with him. If you are confused about how to deal with men in Egypt, then you can ask a trustworthy friend or family member who is familiar with Egyptian culture or visited Egypt before. Once you follow these tips, you will have positive relationships with Egyptians by being nice but courteous.
5. Do Not Do Anything That Violates Egyptian Law
You should follow the local laws in Egypt by avoiding some actions such as drinking alcohol in public places or doing things that could offend the local culture. Drinking alcohol is only allowed in licensed restaurants and hotels, so do not drink alcohol in public places or in front of religious buildings. The use of illegal drugs is a serious issue and can result in penalties, and some medicines that are legal in your country may be seen as illegal in Egypt, so check your medicine first before you travel.
6. Avoid Photographing Restricted Areas and People Without Permission
It is important to get permission beforehand when photographing anyone in Egypt, especially Egyptian ladies. There are some people who may refuse to be photographed, and you should respect their wishes. There are still certain prohibitions on photography in Egypt, it is illegal to photograph government buildings, Police officers, Police officers at airports and railway stations, Military installations, Children (without the permission of their parents), Archaeological sites (without a permit), and People without their consent, and however, if it is allowed to take photos, then flash photography is not permitted inside museums.
7. Do Not Shake Hands When Greeting Men
Touching men is not allowed when you say hello unless they start it first, this way, you respect their culture and space, and however, you can show your friendliness and openness by nodding or smiling instead of touching them. Be aware that different cultures have different ways of greeting, so be careful to follow the local customs. Nods and grins are non-contact that are courteous and effective at making everyone feel appreciated.
8. Do Not Rent a Private Car
You need an international license to drive legally in Egypt if you are a woman who wants to rent a car as this document is vital for driving in the country. You can also choose a taxi or Uber service which has the benefit of extra security during your trips, these alternatives can give you a safe way to travel without renting a car.
9. Don't Wear Short Skirts in the Public Areas
Most of Egypt is Islamic, and its Christian population is also conservative, however, you can wear more relaxed clothes when you visit popular beach places like Hurghada, Sharm El-Sheikh, Dahab, or Marsa Alam. These places are more used to tourists, so wearing beach clothes is generally OK just to be respectful of the local culture and traditions outside of the beach places. So, wear more modestly when you see other parts of Egypt such as religious places.
10. It is Not Advisable to Drink Tap Water Directly
Tap water is not safe to drink in Egypt as it is not a good choice for your health and safety so you should always have bottled water with you when exploring the country. You can avoid getting sick during your trip this way, and it can help you have a more fun and relaxed time in Egypt, just remember to drink enough water to stay hydrated and enjoy yourself!
11. Do Not Take a Taxi Before Negotiating the Price
You should agree to the price of the taxi before you ride and set a price in advance with the driver to avoid paying too much. Trips In Egypt suggests using Uber to avoid any problems in Egypt as this safe application is an easy transportation option with fair prices. This application lets you focus only on getting to your destination without worrying about bargaining.
12. Avoid Visiting Religious Sites During Prayer
You should be careful and not go inside mosques or churches during your visit to religious sites and when they are praying unless you want to pray with them as a Muslim or Christian. Women should cover their heads and shoulders before going inside these places to show respect, this shows that you care about the religious culture and traditions of the place you are visiting. If you are not sure how to act, you can ask local guides for help as a little respect can make your interactions more meaningful.
13. Don't Buy Gold Without Doing Your Research
You need to do a lot of research before you buy gold in Egypt, to know the current price of gold to see if the prices are fair, and you need to find well-known jewelry stores to get good products. You should watch out for common tricks and fake deals in the gold market to avoid being cheated by dishonest sellers. You need also to learn about the local rules, and taxes for buying gold to avoid any surprises, and to know about different kinds of gold jewelry and how pure they are to make the best choice and deal for your money.
14. Don't Forgetting Pack Your Required Medicines
Do not forget your medicine when you travel to Egypt as a woman as the different environments, food, and water can make you sick because the hot weather of the country can make you dehydrated, plus, the language problems might make it hard to tell your medical needs. You will feel comfortable by having your medicine with you as it will allow you to enjoy your day tours without worrying about your health.
15. Don't Forget for Researching Safe Attractions to Visit
It is an important step for your safety as a female traveler by doing your research about the sites you wish to visit in Egypt. If you do your research about the local culture and customs before you travel, you will be able to appreciate and understand them better. You will experience the best of Egypt by researching ahead as it allows you to arrange your schedule and make the most of your time in Egypt improving your vacation experience.
16. Do Not Go to Egypt in Bad Weather
It is important to plan for the weather before you travel to Egypt, as the climate is hot and dry, so you need to pack clothes that are light and airy for your comfort. You also need to bring sunscreen, sunglasses, and a hat with a wide brim to shield your skin from the sun. You should dress modestly to honor local traditions and avoid unwanted attention as a woman. You need also to drink a lot of water and carry a bottle to stay hydrated and energetic during your day tour.

Is Egypt Safe For Women Travelers?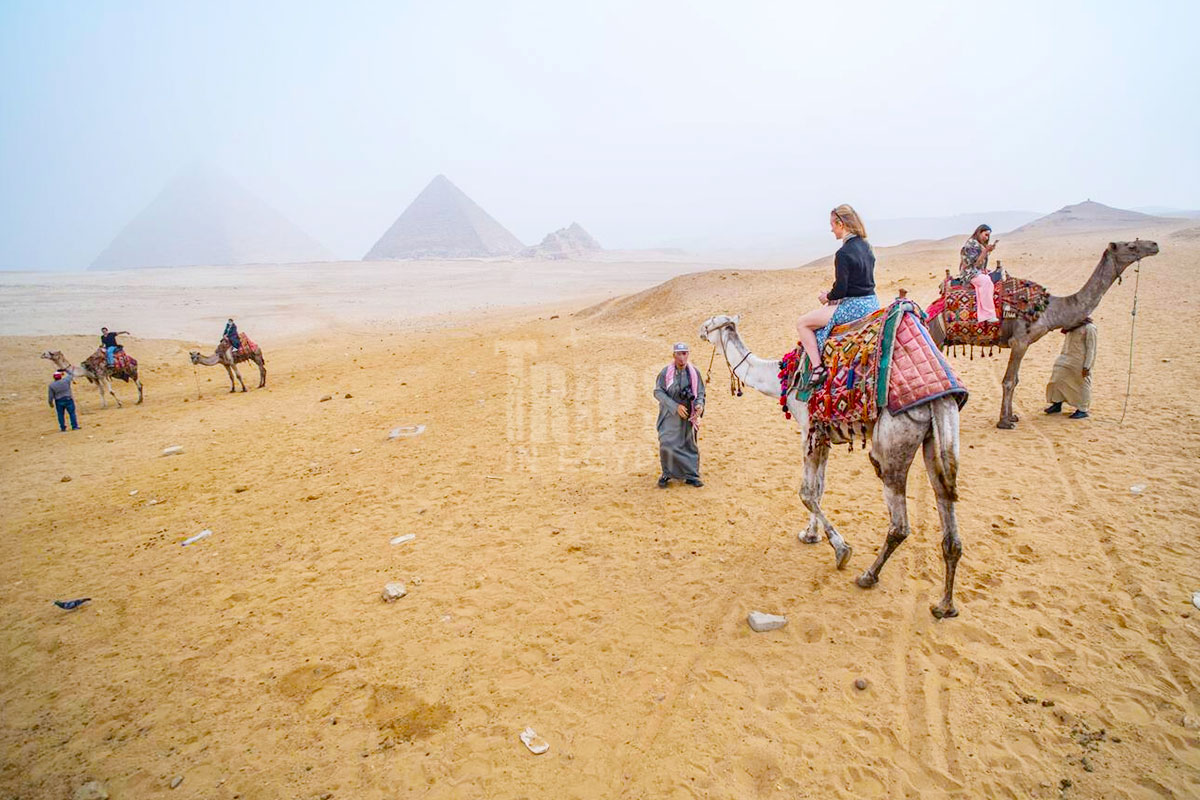 Traveling to Egypt is safe for women, however, you need to be careful and take some precautions to enjoy your trip the most. Egypt has improved the safety of the main destinations of the country for travelers, especially women in Cairo, Luxor, Hurghada, and Sharm El Sheikh which are safe and popular with tourists. There are things to think about such as dressing respectfully and following local customs which is very important as this helps you fit in and avoid unwanted attention.
It is better to avoid traveling alone at night or in less busy areas, also traveling with others or with trusted tour operators can make you safer, by being alert, using good transportation options, and staying in safe areas, you can lower risks and enjoy the Egyptian culture. You should check current travel warnings and be ready with emergency contacts and embassy information, talking to other women who have visited Egypt recently can give you useful information about their experiences and tips for a more fun trip.

How Can Women Travelers Stay Safe in Egypt?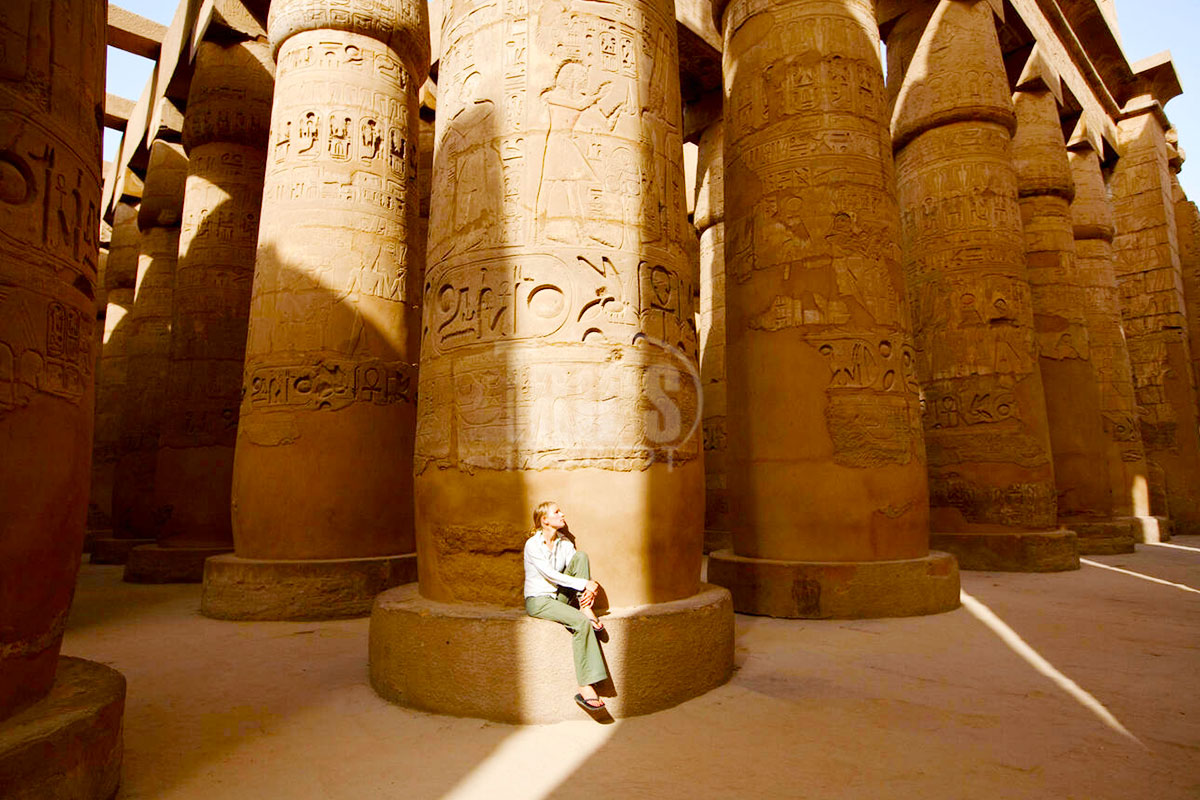 Your safety is very important when you travel in Egypt, especially if you are a woman, you should be careful and take some precautions to protect yourself, and you should follow the local customs and rules such as:
Research Local customs: We highly recommend Learning about the local customs, and social norms before you travel as this will help you fit in with the community and avoid cultural misunderstandings.  
Choose your accommodation wisely: You should pick good hotels with good reviews in safe areas when you choose where to stay, always check online feedback and advice from previous women travelers to make the best of your comfort.
Use Reliable Transportation: You should use taxis or Uber services for your transportation needs when you travel as these options are safer and more dependable for getting around. You should also avoid taking rides from strangers especially at night to keep yourself safe during your trip.
Stay connected: Do not forget to keep your phone charged when you travel and make sure you have a local SIM card or a good way to use the internet as this will help you communicate with others, and get help if you need it, charge your phone and internet as it is very important for a good travel experience.
Avoid sharing too much: Be careful about what you tell them about yourself when you talk to strangers such as where you are staying and what you are doing, keep yourself safe by not sharing this information as it is very important to protect your privacy when you are in Egypt.
Know Emergency Numbers: You should save the emergency numbers on your phone as well as the contact information for the nearest embassy or consulate on your phone, this knowledge allows you to be prepared to obtain help quickly if you need it while traveling to easily contact the concerned authorities for your help.
Stay Informed: You should be aware of the political and social situations of the areas you want to visit in order to make informed decisions about your travel plans, by remaining informed, you will prevent complications and have a safer vacation.
Secure Your Belongings: It is important to keep your belongings safe in busy areas and tourist areas, to avoid theft, use a cross-body bag with a zipper, and avoid wearing pricey jewelry.
Choose Reputable Guides: When you want to book with a travel agency for your Egyptian trip, make sure the agency is well-known, has a good reputation, and an official license, and is recommended by many guests in order to make your trip to Egypt safe.
Traveling to Egypt as a woman can be an amazing experience, but it also requires some cultural awareness. Just do not forget that Egypt is generally a safe country for women, but you should always be aware of the possible dangers and take precautions to avoid them and be able to enjoy the wonders of Egypt with peace of mind.

Queen of the Nile: Solo Woman's Tours of Egypt
Experience the magic of Egypt like never before on our Egypt tours 2023! Join us for an unforgettable adventure filled with ancient wonders, vibrant culture, and new friendships. Discover the mysteries of the pyramids, cruise the Nile, and immerse yourself in the beauty of Egypt. Do not hesitate and book your Egypt trip with Trips in Egypt and experience the land of magic!
FAQ
What Should I Wear While Being in Egypt?
You should wear whatever you want. It is advised to wear something light from cotton or linen, comfortable and put on sunblock during your time in Egypt in the summer and wear comfortable footwear like a closed-toe shoe to sustain the sandy terrain.
What to Pack for Your Egypt Tour?
You should bring a brimmed hat and sunglasses if you not used to the Egyptian sun &pack everything you could ever need and put in a small bag so you could move easily between your destinations.
Are All Nile Cruises Available at Any Time?
Yes, it is available all years. as the Nile from Aswan to Luxor takes three to four days of sailing on Monday, Wednesday and Friday for the total cost of 600$ and the Nile cruise from Luxor to Aswan take four to five days in Saturday, Monday and Thursday for the coast of 650$.
We have experience in vacation planning for more than 10 years & our staff consists of the most professional operators, guides and drivers who dedicate all of their time & effort create the perfect vacation. All of our tours are customized by Travel, Financial & Time advisors to fit your every possible need during your time in egypt. we always keep in mind that your safety & comfort are our main priority until you return home.
Is it safe to travel to Egypt?
Yes, it is absolutely safe to travel to egypt, You will feel secure in Egypt as the current atmosphere of the country is very peaceful after the government took powerful measures like restructuring the entire tourist police to include all the important and tourist attractions in Egypt and construct an entire environment dedicated for ensuring the lives of all tourists.
What are Egypt's Visa Requirements?
They are very simples, If you want to apply for a Visa On Arrival that lasts for 30 days then you should be one of the eligible countries(check the link), have a valid passport with at least 6 months remaining and pay 25$ USD entry fee in cash. As for the E-Visa for 30 days, you should have a valid passport for at least 8 months, complete the online application, pay the e-visa fee then print the e-visa to later be presented to the airport border guard. You could be one of the countries eligible for a free visa for 90 days.
What is the Weather is Like?
The temperature of Egypt ranges from 37c to 14 c, Summer in Egypt is somehow hot and winter is cool and mild but sometimes it becomes cold at night. The average of low temperatures vary from 9.5 ¡ÆC in the wintertime to 23 ¡ÆC in the summertime and average high temperatures vary from 17 ¡ÆC in the wintertime to 32 ¡ÆC in the summertime while the temperature is moderate all along the coasts.
What is the Best Time of Visit Egypt?
It is known the best time to travel to Egypt is in the winter from September to April as the climate becomes a bit tropical, a warm atmosphere with a winter breeze. You will also be notified a week before your trip if the weather is unsafe or if any changes have been made.
Should I Give Tips in Egypt?
It is totally up to you, but if you choose to you can tip the servers at your restaurant 5-10% by handing it to them directly and 5 Egyptian Pounds as a general tip of anyone.
Can I Enter the Pyramids?
Yes, you can enter the pyramids for the small fee of 20$.
How to Enjoy Egypt During Ramadan?
Ramadan is a special time of year for Muslims that should be celebrated by non-Muslims and feel the essence of the Islamic culture. You can fast with the Muslim or just observe but you are always welcome to join the celebrations and festivals.