Egypt, the Ideal Recreation Destination for A Family
There is no better place that can paint a smile or awaken the curiosity of young souls than Egypt. Plan A Family Vacation in Egypt has always been the ideal choice for a holiday destination as it contains everything from archaeological historical sites to tropical ones. Every moment you spend with your family is precious moment best lived in Egypt among the finest examples of beauty, wonder, and tranquility.

Best Places in Egypt Suitable for A Family Vacation
Egypt is the ideal destination for children as it provides everything that can evolve the imagination of children as it holds great monuments dating to 4000 years in the incredible cities of Cairo, Alexandria, Luxor & Aswan and natural tropical attraction around the coast of the red sea in the city resort of Hurghada. Egypt is the place to be in order to create a family holiday of your dreams.
Ancient Places in Egypt for Families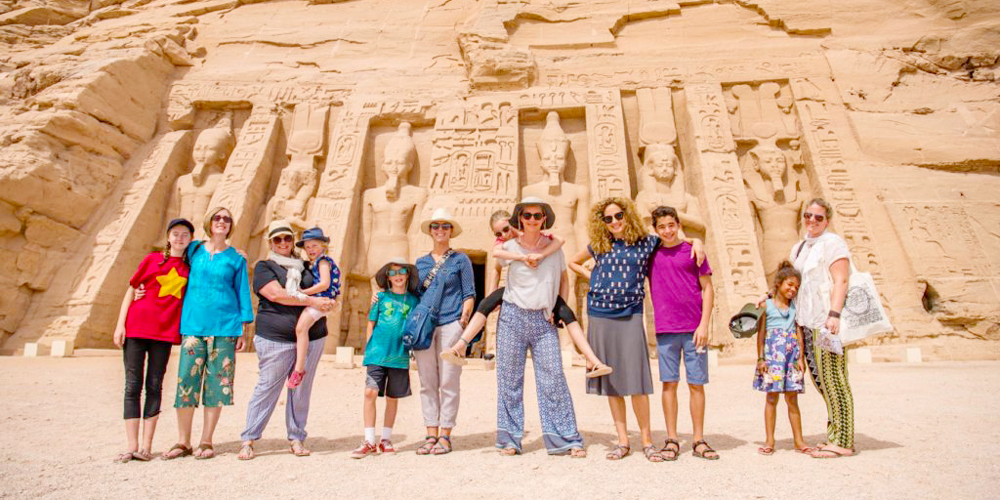 The ancient Egyptian history is an immortal wonder that travelers from all over the world seeking to explore and learn its secrets and wonders. you will witness the spirit of the ancient civilization rising once again in the shape of grand everlasting constructions that carry stories of beauty and wonder that will illuminate the minds of the family and kids that cast their eyes on such as:
Giza Pyramids Complex.
Saqqara Step Pyramid.
Abu Simbel Temples.
Karnak Temples.
Hatshepsut Temples.
Valley of The Kings.
Edfu Temple.
The Hanging Church.
Salah El Din Citadel & Mohamed Ali Mosque.
Khan El Khalili.

Best Resorts in Egypt For A Family Vacation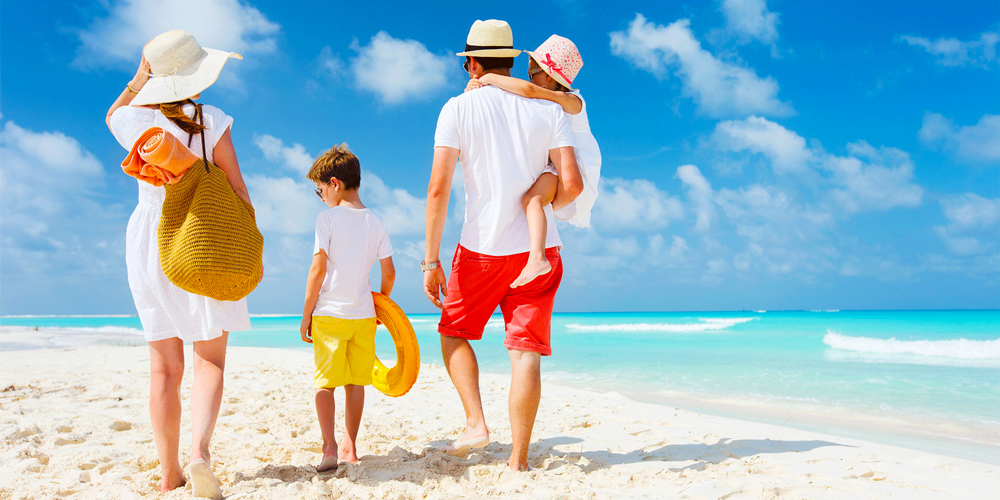 The beauty of the red sea is truly remarkable that puts everyone in a mood of total tranquility, comfort, and harmony. There is a countless number of activities located across the red sea coast like diving, snorkeling, and super safari trips. Family and children will spend a memorable wonderful time in beautiful resorts such as:
Sea Breeze Resort.
Hilton Sharks Bay Resort.
Steigenberger Aldau Beach Hotel
Movenpick Resort
Sunrise Grand Select Crystal Bay Resort
Jaz Dar El Madina
Cleopatra Luxury Resort
Baron Palace Sahl Hasheesh
Desert Rose Resort
Stella Di Mare Beach Hotel & Spa.

Fun Places for Kids in Egypt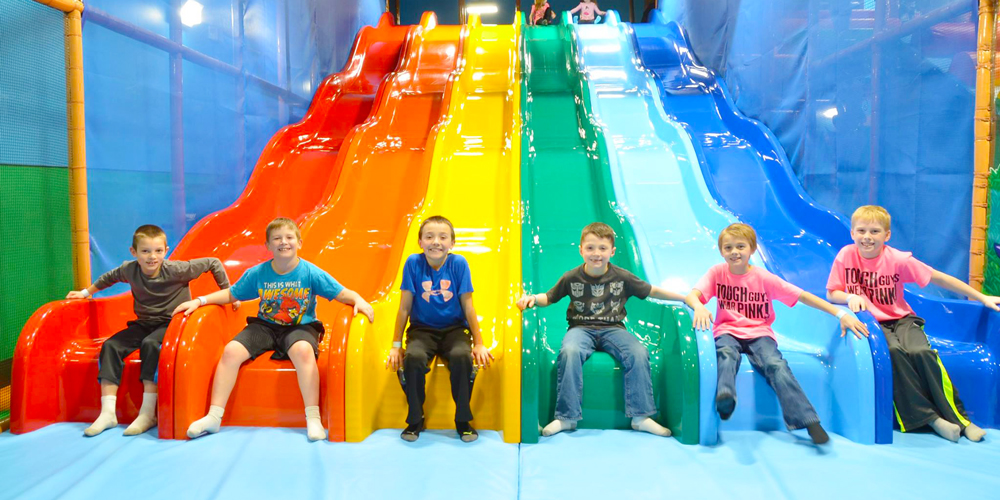 There are a lot of amazing destinations in Egypt designed exactly to explore all the pure imagination of kids and their sense of adventure. From exploring the sight of wild creatures to ancient artifacts and galleries plus many modern attractions designed created joy and happiness in the minds and hearts of everyone who comes across them.
Pharaonic Village.
Dream Park Cairo.
Aquarium Grotto Garden Zamalek.
Al Azhar Park.
Giza Zoo.
Cinema Studios & The Magic Land in Cairo.
Billy Beez at Mall of Arab.

Activities to Do in Egypt with Your Family & Kids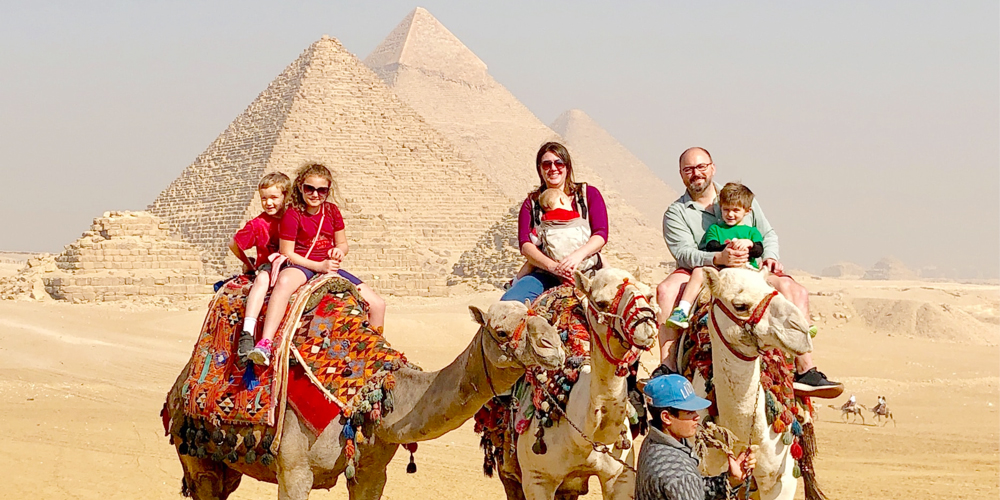 The number of activities in Egypt is truly endless as all what surrounds this country from water to skies is created to amaze and put a smile on the heart and souls of everyone such as:
1- Nile Cruise between Luxor and Aswan
Boarding a Nile Cruise is a miracle where the divine embrace of the cosmos will surround the entire family and fell everyone with joy & excitement. As you sail between the magical thread of heavenly water between the golden cities of Luxor and Aswan, you will explore the enchanting attractions on the banks while enjoying the finest service.
2-Riding Camels and Horses
It is a magical chance to fully explore all the allure and grandeur located all over the country with your family. You will ride on the land of wonders on Cairo, Luxor, Aswan or even the heart of the desert to explore the noble Bedouin villages or simply explore them.
3-Short Felucca Trip on the Nile
A heavenly ride on a small boat across the Nile is the journey of a lifetime across the heavens where the adventure of a lifetime is created. A family felucca is a chance to solely explore all the history, beauty and secrets the Nile holds in the coolest and funniest way for the entire family.
4-Hot Air Balloon Riding
It is where you will fly between the past and the future and explore the allure of the magical city of Luxor from high above and watch the beauty of the mysterious monuments rising from hidden mysterious of the temples and statues. The entire family will have the most joyful time at the gate of paradise.
5- A Dinner Cruise in Cairo
Imagine if you can dine on a floating ship of dreams on a cloud across the heavenly life force "The Nile River" and dine on the cuisines of the celestial gods in the everlasting lands while witnessing an oriental colorful belly dancing performance with a folklore band featuring a mesmerizing Tannoura spin in keeping with Egypt's whirling dervish's tradition of beauty and wonder.
6-Sound And Lights Show
It is a way to resurrect all the ancient monuments and statues through bright lights and mega sound retelling all the history of the ancient Egyptians. The entire family and children will feel as if they have to travel back in time.

Best Time to Visit Egypt for Families and Kids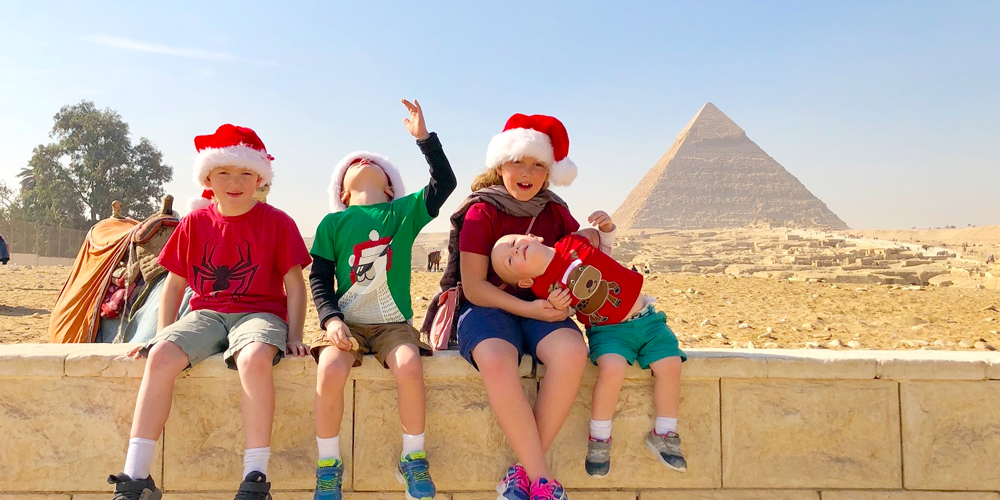 When spending time in Egypt, you should keep in mind that in the summer's temperature could reach up to 40 C (104 F) from May to August but in the winter months from September to April the weather is quite delightful with low temperatures which makes it the best time to be in Egypt and create the memories of a lifetime.

Egypt Travel Tips for Family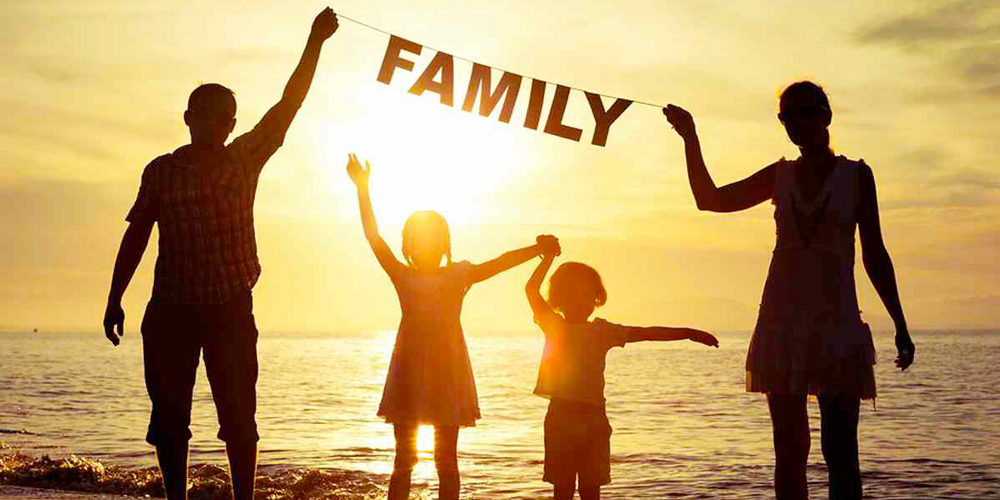 1- When travel with children always keeps track of your child.
2- You should pack a brimmed hat, sunglasses, and sunblock to protect yourself from the sun, pack comfy loose light clothes made from soft materials like cotton or linen plus comfortable footwear a closed-toe shoe to move easily in the sandy land between your destinations.
3- Pack a camera and bring toys and books so the kids can enjoy themselves.
4- Pack a universal travel adaptor for all your and your kids' devices.
5- When you get to Egypt buy a local SIM card so you can be in contact with your family and friends.
6- Keep cash money on you at all times, a copy of all your documents plus your travel agency and hotel information inside a back-bag for easy access.

Joyful Memories in Your Grasp for the Family
The time of ultimate happiness is within your grasp, book your family in this magical chance of a lifetime and create beautiful memories that you will cherish till eternity.