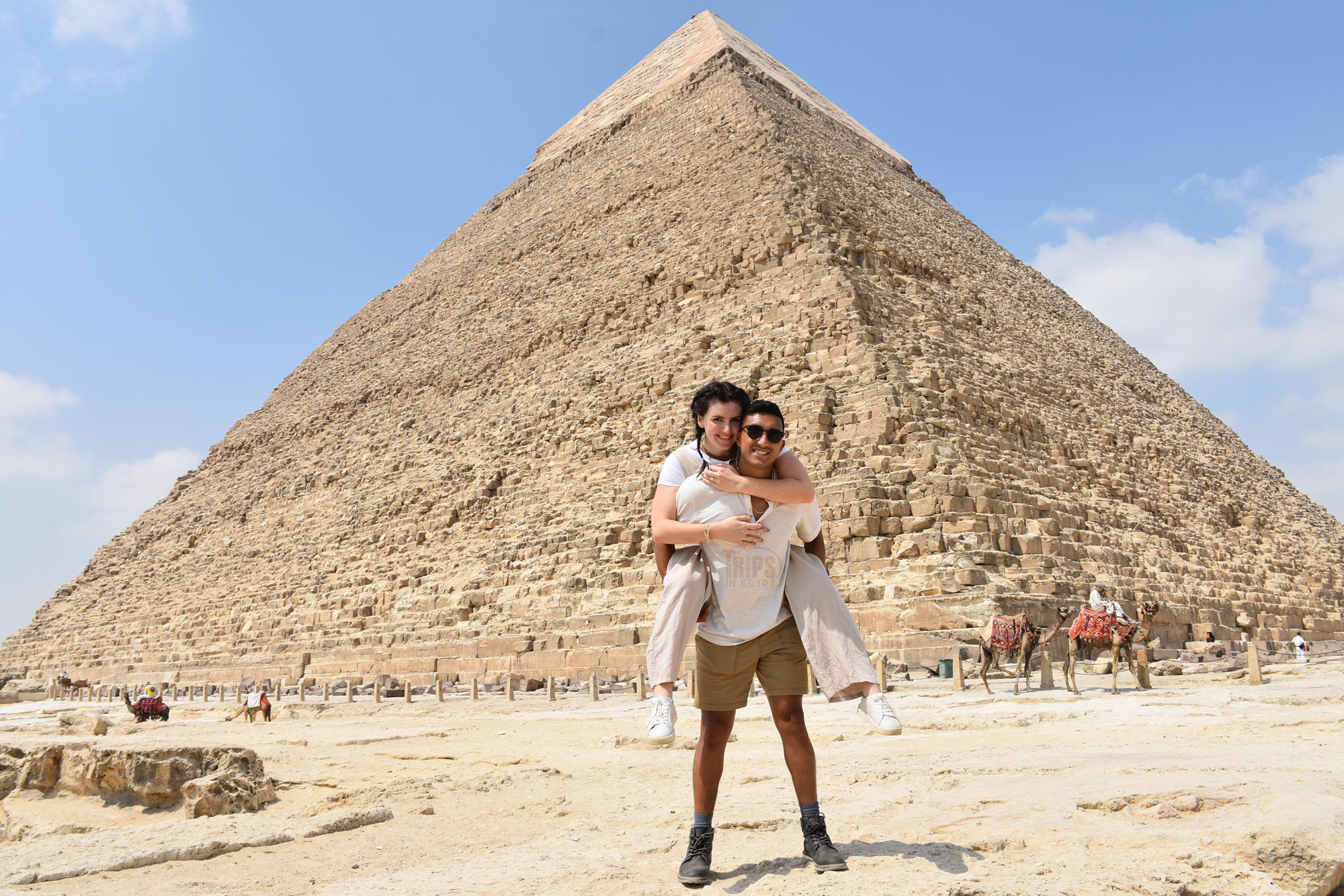 What Can You Do in Egypt in 15 Days
Egypt is a country of endless wonders, a place where the past and present coexist in perfect harmony, from the towering pyramids of Giza to the hustle and bustle of the streets of Cairo city, the ancient temples of Luxor, and Aswan to the tranquil waters of banks of the Nile River, Egypt is a perfect destination that will capture your heart and ignite your imagination all the time. In Egypt, you can explore a world of history and culture that spans thousands of centuries, discovering the stories of pharaohs, ancient Egyptian Gods & Goddesses. So. Whether you are a visitor for the first time or a seasoned traveler, Egypt is the perfect place that will leave you spellbound, and inspire you to explore more of the world around you in every inch.
Our article "What Can You Do in Egypt in 15 Days?" was written by a highly experienced team of tour operators, tour guides, and travel advisers, with more than two decades of tourism industry in Egypt. By understanding everything about Egypt make sure that you will be completely confident that you will come and discover the enchantment of Egypt and have an experience unlike any other. The 15 days tour package in Egypt which is provided by Trips In Egypt will be a journey of a lifetime, displaying all of Egypt's heavenly and mythical treasures.

A Suggested Itinerary from Trips In Egypt If You Have Fifteen Days in Egypt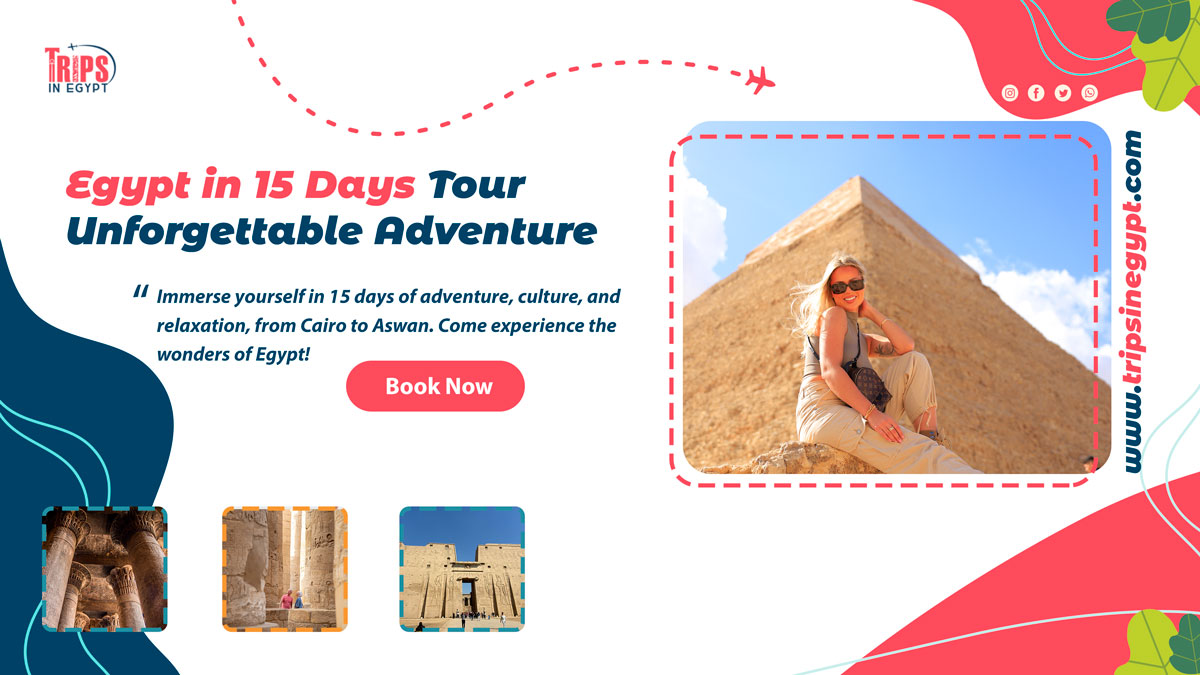 On the first day: Upon your arrival at Cairo International Airport, one of our reps will be waiting to assist you, then you will be transferred to your hotel to Relax.
At night, your driver will be waiting for you to drive you to the Sound and Light show accompanied by your tour guide. After finishing, we will drive you back to your hotel.
On the Second day: You will have your breakfast at the hotel, then our tour guide will come with your driver to pick you up from your hotel and drive you to witness the magic of Egypt which includes visiting:
The Great Pyramid of Giza.
The Great Sphinx.
The Valley Temple.
Saqqara Pyramid.
Memphis Pyramid.
After finishing your tour, we will drive you back to your hotel to relax.
On the third day: Enjoy your breakfast before heading to "Alexandria" to witness the natural beauty of the gem of the Mediterranean Sea. Alexandria has one of the Seven Wonders of the World "The houselights". Trips In Egypt will take you on a wonderful tour that includes visiting the following:
The Catacombs of Kom El Shuqafa
Pompey's Pillar
Qaitbay Citadel
Alexandria Library
The citadel of Qaitba
Morsi Abu Alabass Mosque
After finishing your tour, we will drive you to your hotel in Cairo to relax.
On the fourth day: You will be transferred by A.C vehicle to Cairo International Airport to catch your flight to Aswan, upon your arrival, you will meet our tour guide to visit
The Philae Temple
The Unfinished Obelisk.
The High Dam.
After finishing your visits, you will be transferred to the Nile Cruise to check in and overnight on board.
On the fifth day: In the early morning, you will receive your breakfast box, then you will be transferred to visit Abu Simbel, then you will get back to the Nile Cruise and overnight on board.
Kom Ombo Temple.
Edfu Temple.
Then we will drive you to the Nile Cruise and overnight on board.
On the sixth day: You will check out the Nile Cruise, then you will be headed with your tour guide to the East bank to visit:
Karnak Temple.
Luxor temple by night.
Then you will be transferred to your hotel in Luxor to check in and spend the night.
On the seventh day: After having your breakfast in the hotel, you will join our tour guide to visit some of the most important monuments of the world:
The Valley of the Kings.
Temple of Queen Hatshepsut.
Colossi of Memnon.
Then we will drive you to your hotel in Luxor to relax.
On the eighth day: You will be transferred by A.C modern vehicle to Hurghada, then you will check in at your hotel and enjoy your day.
On the ninth day: Enjoy snorkeling and coral reefs in Hurghada with all-inclusive.
On the tenth day: Enjoy your free day in Hurghada, you can relax on the beach or live the adventure you desire to do.
On the eleventh day: Enjoy a desert safari and B.B.Q dinner.
On the twelfth day: Enjoy diving in one of the most amazing beaches in the world in Hurghada with all-inclusive.
 On the thirteenth day: We will drive you to Hurghada Airport to catch your flight to Cairo and enjoy visiting the following:
The Egyptian Museum.
Salah el-Din Citadel.
Mohamed Ali Pasha Mosque.
The National Egyptian Museum.
Muizz Street.
Khan El-Khalili Bazaar.
Then we will drive you to your hotel in Cairo.
On the fourteenth day: Enjoy your free day in Cairo and discover the city on your own.
On the fifteenth day: After having your breakfast in the hotel, your driver will transfer you to Cairo International Airport.
 
Trips In Egypt wishes you a safe and enjoyable trip in Egypt.

Is Travel in Egypt Safe?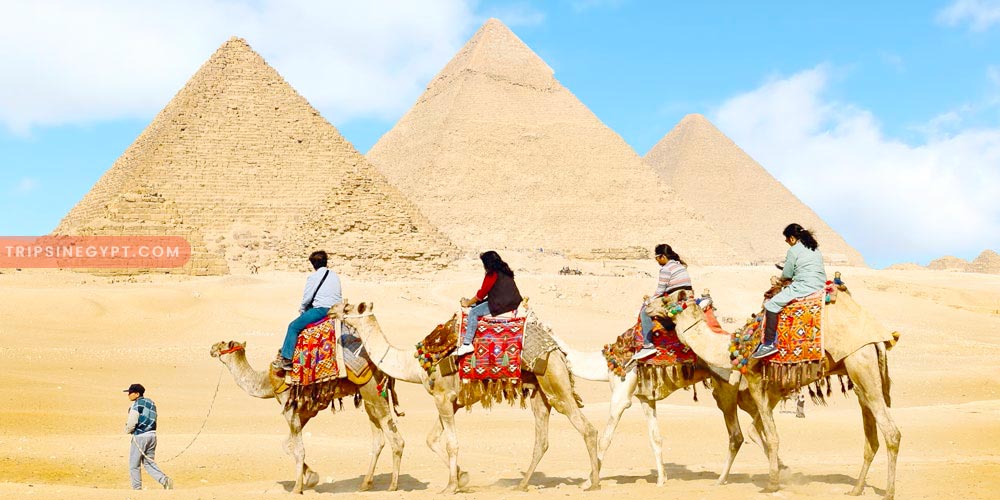 Egypt is one of the safest nations in the Middle East and Africa for tourism, and there will be no threat. All sites of Egypt are heavily policed everywhere and there is security on the city's main streets.
Egypt is considered by many to be a safe place for travelers from all over the world, but certain areas should be avoided due to military zones. It is important to be a smart traveler, stick to certain destinations, and book with a local tour operator to stay in safe hands and ensure safety while traveling in any place in Egypt.
In general, despite the fake news and Egypt and Egyptians; you can visit the country in complete safety. As a traveler, you will be surprised by the level of security. There are security arches in the streets, hotels, Nile River cruises, temples, and tourist attractions, and they keep an eye on your baggage. Tourism is the country's major source of revenue, which is why the government safeguards travelers so closely.
Millions of visitors enjoy enjoyable and safe vacations in Egypt. The vast majority of these visitors have a trouble-free journey, and you will be one of them. Please do not hesitate to call 19654 if you need help. (Hotline of Ministry of Tourism and Antiquates).

What Are the Most Visited Places in Egypt?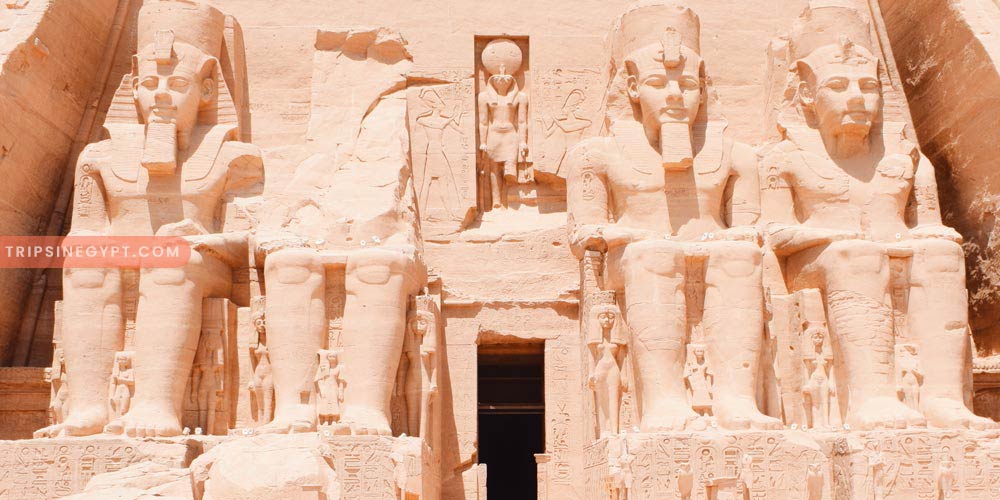 Egypt is one of the most favorite destinations for travelers from all over the world, as there are countless attractions and landmarks in Egypt to discover. Here are some of the most popular places to visit in Egypt:
Cairo: Cairo is the capital of the hustle and bustle, it is a vibrant hub of culture and history, with landmarks such as the Pyramids, the Egyptian Museum, the Citadel of Salah el-Din, the Khan El-Khalili bazaar, famous mosques and churches, and much many more to see and enjoy is the perfect choice for sending the first days of your vacations in Cairo. In Cairo, there is everything you wish to see and hear, if you are seeking the finest things to do in Cairo, then you have come to the right place! There are several thrilling activities to enjoy while touring this great destination.
Alexandria: "Alexander the Great" established Alexandria city in 331 BCE, this gem is located on the Mediterranean Sea and it is famous for its historic landmarks, including the Catacombs of Kom el-Shoqafa, Pompey's Pillars, the Alexandria Library, the Roman Amphitheater and the Citadel of Qaitbay. The lighthouse is a famous landmark and one of the Seven Wonders of the World
Luxor: This increasable city on the banks of the Nile River is home to some of Egypt's most impressive ancient ruins, including the temples of Karnak and Luxor, the Colossi of Memnon, the Valley of the Kings and the Valley of the Queens, where the tombs of pharaohs like Tutankhamun, Hatshepsut, and Ramses II were buried. Luxor has two-thirds of the monuments of the world, just imagine how great is! Luxor was the Ancient Capital of Ancient Egypt due to its great and strategic location, temples, and other features that make it the perfect choice for many Pharaohs through many centuries.
Aswan: This amazing city is located in southern Egypt, and it is well-known for its stunning scenery and historic landmarks such as the Philae Temple, the High Dam, the Unfinished Obelisk, the Nubian village, Kom Ombo temple, and the Elephantine Island. This magnificent city is a famous tourist destination in Egypt due to its abundance of attractions, which range from beautiful Nile River views to monuments, temples, and many more to see.
Abu Simbel: This ancient temple is located in southern Egypt in Aswan, near the border with Sudan. The temples of Abu Simbel were built by Ramses II and are famed for their spectacular sculptures and detailed carvings.
These are just a few of the many amazing places to visit in Egypt, So, Whether you are interested in ancient history, natural beauty, or modern culture, Egypt is sure will fascinate and inspire you.
Hurghada: Hurghada is known for its beautiful beaches, crystal clear waters, and amazing underwater reefs that attract tourists from all over the world. The beaches of Hurghada are ideal for sunbathing and swimming, so if you want to have some fun, Hurghada has plenty of activities to offer its visitors, from windsurfing, and horseback riding on the beaches, snorkeling to shopping, ensuring that there is something for every traveler to enjoy this wonderful attraction on his way
The Old Vic: It is well-known for its breathtaking Red Sea vistas and crystal-clear waters. "Old Vic Beach" is a lovely place to swim, sunbathe, and relax under the shade of palm palms.
The Giftun Island: It is located on an island in the middle of the Red Sea. This beach is only accessible by boat and is famous for its clean seas, white sand beaches, and colorful coral reefs. "The Giftun Island" is an excellent snorkeling and scuba diving spot, with a diverse marine life population that includes colorful fish, sea turtles, and dolphins.
Makadi Bay: Makadi Bay is another popular beach in Hurghada, which is located south of the city. This beach is recognized for its calm waves, making it ideal for swimming and water activities like windsurfing and kitesurfing. The beach is also flanked by a variety of luxury resorts and hotels, making it the best attrition for a peaceful holiday.
The beaches of Hurghada are among the most beautiful in the world, with warm, clear seas, smooth white sands, and stunning views of the Red Sea. Hurghada is an excellent choice for those searching for a calm beach holiday or seeking water adventure

Why You Should Travel to Egypt?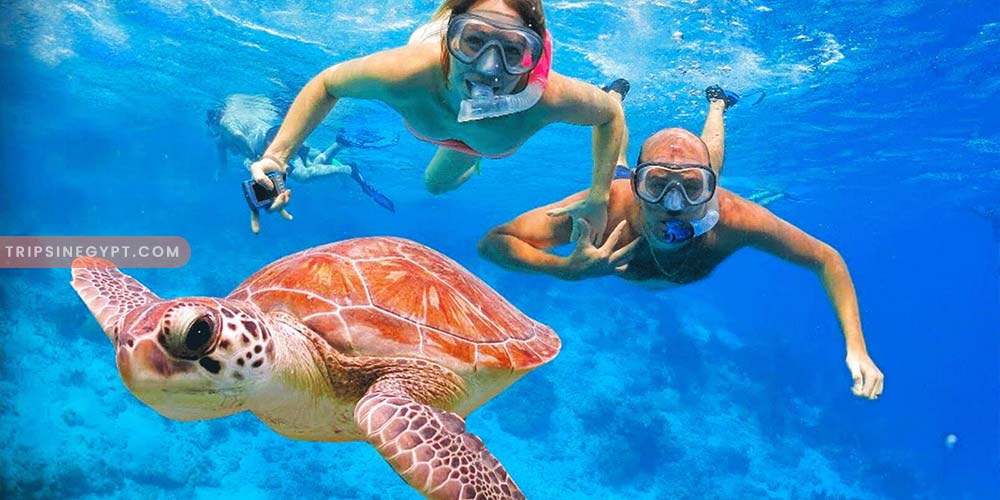 Egypt is a destination that offers a fascinating blend of history, culture, and natural beauty. These are some reasons to visit Egypt:
Ancient Wonders: Egypt is home to the famous ancient wonders of the whole world, including the Pyramids of Giza, the Sphinx, and the Valley of the Kings. These inspiring monuments are a testament to the creativity, skill, hard work, and ingenuity of the Ancient Egyptians.
Natural Beauty: The scenery of Egypt is as varied as it is beautiful, ranging from the verdant Nile River to the Sinai Mountains and the Sahara Desert. Visitors may ride a camel, sail on a Nile River cruise, or climb through the Saini mountains to experience the unique beauty and magic of the country.
The Pyramids of Giza: The Pyramids of Giza are one of the seventh wonders of the world; the ancient wonders are the most iconic symbol of Egypt and its visit is a must for any tourist. The pyramids were built as tombs for pharaohs and royal families, and are among the oldest and largest structures in the world. The Pyramids are the breathtaking miracle of ancient architecture and engineering. The fact that so much of the complex is still standing today is a tribute to the creativity, inventiveness, and hard work of the Ancient Egyptians
The Great Sphinx: This Ancient statue is one the most famous attractions and should not be missed if you are in Egypt. Book a tour with a trusted travel agency to take you through the history and significance of this world-famous landmark and witness the greatness of the Ancient Pharaoh.
The Egyptian Museum: The Egyptian Museum in Cairo is home to a vast collection of ancient artifacts and treasures, including King Tutankhamun's burial mask.
Cultural Experiences: Egypt is a melting pot of cultures, with influences from Africa, Europe, the Middle East, and other cultures. Travelers can experience traditional music, cuisines, dance, and traditions.
Traditional Egyptian Cuisine: Egyptian cuisine is full of flavor and spices, with dishes like Koshari, Mahshi, Molokhia, Tameya, ful medames, and kofta. Try local restaurants to experience the full range of flavors.
Nile Cruises: A Nile cruise in Egypt is a great experience that you will remember for many years to come due to the spectacular sights and cultural immersion.
The Red Sea Beaches: The Red Sea coast of Egypt is famous for its beautiful beaches, pristine seas, and magnificent underwater reefs. Spend some time on the beach, swimming, and snorkeling, and enjoy some of the most beautiful beaches in the world.
Desert Safari: A guided safari excursion of the Sahara Desert will involve camel rides, sandboarding, camping in the desert, and indulging in the Bedouin people.
The Ancient Temples: Egypt has many Ancient temples that are still standing today for their greatness and rare beauty, including Abu Simbel, Esna, Amun, Luxor Temple, Kom Ombo, Edfu, and Philae Temple. These temples are full of history and offer a glimpse into Ancient Egyptian life and culture.
Scuba Diving or Snorkeling: Egypt is home to some of the best diving and snorkeling spots in the world which include the famous attractions of Hurghada, Sharm El-Sheikh, and Marsa Alam.
Egyptian Hospitality: Egyptians are famed for their friendliness and kindness. Everywhere you travel, just expect to be greeted with open arms and treated like one of a member of your family. Egypt is home to all travelers, so. Do not worry about anything, and welcome to your second country "Egypt".
Low Prices: Egypt is one of the cheapest countries you will travel ever to.
Egypt has something for every traveler, from history and culture to adventure and relaxation. Plan you are itinerary with our operation department according to your preferences and interests. Stay safe and take necessary precautions while traveling anywhere.

What Are Some Popular Egyptian Traditions?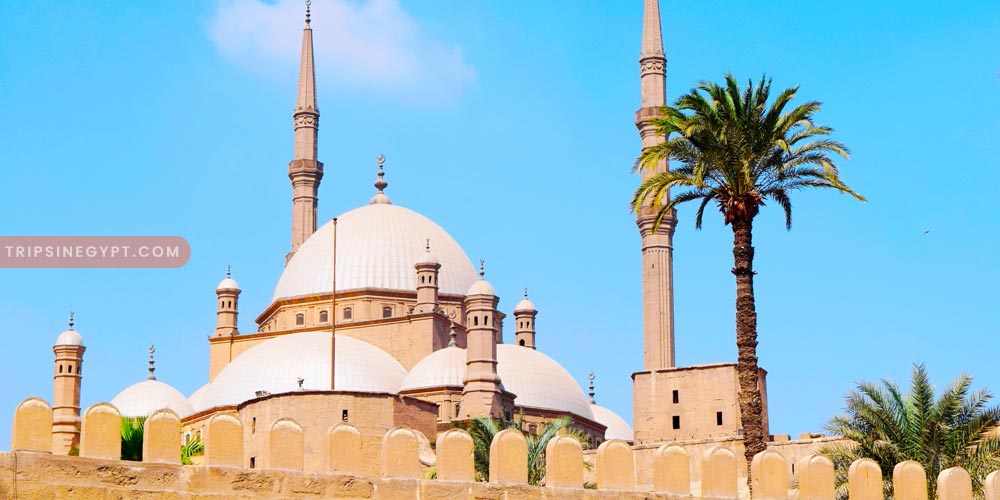 Egypt has wowed the whole world with its stunning attractions and incredible destinations, the country possesses two seven wonders of the world which are "The Great Pyramid in Giza and the lighthouse in Alexandria"; however, there are certain Egyptian traditions more amazing, funny, and difficult to be understood.
1. Finish Your Glass of Juice
Egyptian families believe that you should finish your glass of juice especially if they have daughters. It is assumed that if a guest does not complete his glass of juice that is offered by the family, then the daughters will not get married.
2. Enter With Your Right Leg
When you step into a new place such as a new house, religious site, or even a new car, always step on your right leg as Egyptian people believe that this right step blesses the place and brings goodness, prosperity, and happiness.
3. Spilled Coffee
Coffee and tea are the most popular drinks in Egypt. Spilling coffee or red tea by mistake is a positive sign, which implies that good things will happen to this person.
4. Shah'et El-Molokhia
Shah'et El-Molokhia is a funny Egyptian tradition. Molokhia is a green soup, a vegetable stew flavored with Corchorus olitorius leaves, and it is one of the most popular dishes in Egypt, however, it is not easy at all to get the perfect taste of it. Shah'et El-Molokhia in English means "El Molokhia Gasp" it is necessary for the woman preparing it to inhale abruptly with her mouth open and produce an astonished sound, when the woman does this, then the appropriate flavor of Molokhia is perfectly cooked.
5. Be Cautious of the Turned Slipper!
When Egyptians see a turned slipper, they instantly return it to its rightful place or instruct someone nearby to do so because they believe that turning the turned slipper get Satan inside the house.
6. Falling hair
One example is avoiding somebody treading on the cut hair of the girls on the floor since this will cause hair to fall out and not grow back.
7. Having Girls
Many Egyptians prefer to have sons as they can rely on them for labor and carrying on the family name; yet, girls are still seen to bring more happiness and prosperity than boys.
8. Sham Al-Nassim holida
All Egyptians; Muslims and Coptic in Sham El-Nassim do write their wishes on eggs and hang them from trees in the belief that God would grant their prayers.
9. In The Holy month of Ramadan
Egyptians stay awake at night during this holy month to pray and engage in spiritual activities. Egyptian rebuild their relationships and share amity and affection with those they love.

The Magic of the Nile Cruises in Egypt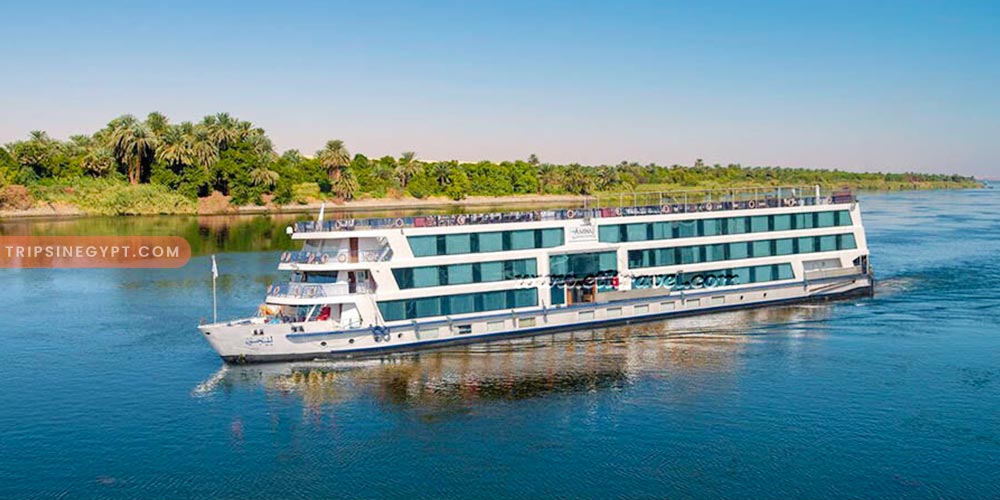 Egypt Nile River cruises provide a fascinating opportunity to learn about the rich history of the country while enjoying breathtaking views of the amazing nature. Nile River cruises are the best way to indulge in Egyptian vibes and satisfy your wanderlust.
Nile cruises in Egypt have something for every traveler, so if you want to spend four, five, or seven nights on the board, there are many options as it is up to you. There are many various types of Nile cruises in Egypt, each catering to a particular budget based on the preferences and interests of everyone.
1. Luxury Nile Cruises
If you want to explore some of the most stunning Ancient Egyptian monuments in a comfortable and peaceful setting, then the Luxury Nile cruise is the perfect choice to have a truly luxurious experience.
2. Deluxe Nile Cruise
Deluxe Nile cruise in Egypt is a great opportunity to explore everything Egypt has to offer with comfortable accommodation and the best price.
3. The Dahabiya Nile Cruise
In comparison to the enormous numbers of travelers, the Dahabiya Nile Cruises provide a more authentic and private experience.
4. Felucca
A felucca is a classic sailboat that has been used in Egypt since ancient times. Felucca adds to your experience a slew of hospitality and entertainment to create a unique experience.

Dos and Don'ts in Egypt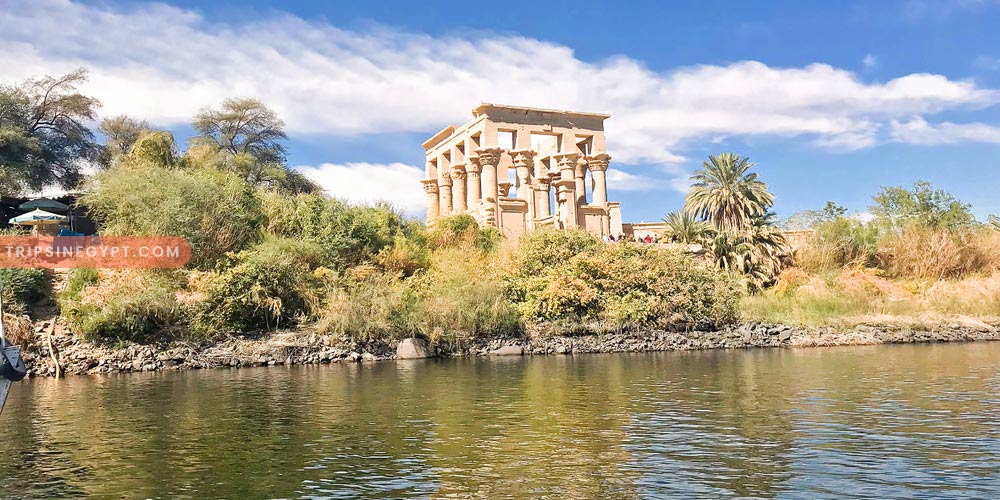 Things to do:
Do try Egyptian food.
Do visit Luxor and Aswan.
Do take a Nile River Cruise.
Do visit the Pyramids and Museums.
Do learn some Arabic words.
Do haggle.
Do respect Egyptian traditions.
Do dress modestly.
Do experience every inch of Egypt.
Do leave tips.
Do buy souvenirs from Egypt.
Do book your tour with a travel agency.
Do carry some cash with you.
Do take Uber or Careem.
Do visit Alexandria.
Do indulge in Egyptian culture.
Do carry a scarf with you "Women".
Things to Do Not:
Don't drink alcohol in public streets.
Don't drink tap water.
Don't use drones in Egypt.
Don't take personal photos without permission.
Don't rent a car in Egypt.
Don't show love expressions in public streets.
By knowing and understanding Egyptian culture, we will establish a safe and comfortable environment that celebrates our similarities while also embracing our differences.

When Is the Best Time to Visit Egypt?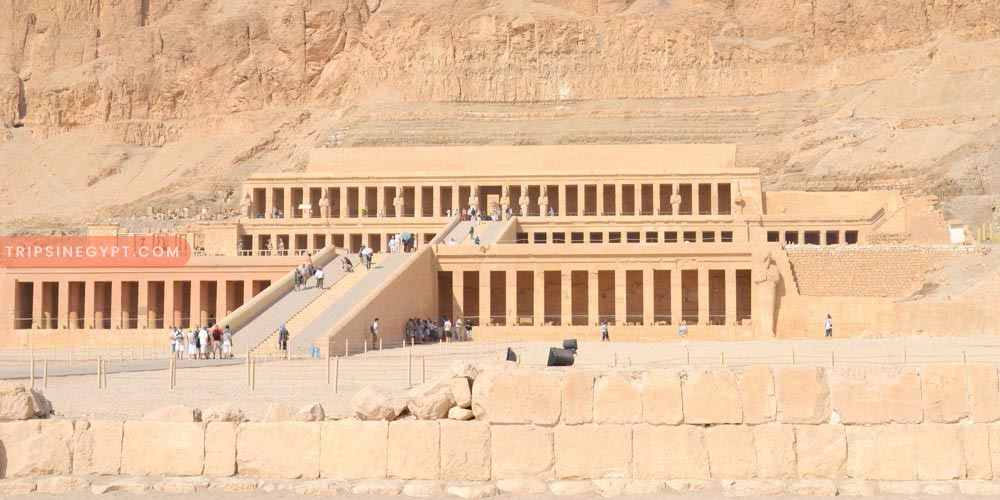 The best time to visit Egypt from October and April which is the greatest season to visit Egypt as the temperatures are relative, and the days are mostly bright. The greatest season for beachgoers is between April and September when the days are hot and there is less chance of rain. The high season for travelers and tourists from all over the world is from November to January, when tourism in Egypt is increasing, despite the high prices. Kindly contact our operation department to plan your trip to Egypt based on your interests and preferences.

Conclusion
To summarize, Egypt is a country that captivates the hearts and minds of visitors from all over the world. The rich history of beautiful Egypt can be found in every inch of the country, from the vibrant streets of Cairo to the tranquil banks of the Nile River. Egypt has something to offer everyone, so. Whether you are searching for adventure, history, or better knowledge of the world around you, Egypt will give you all of these. Trips In Egypt welcomes you to visit and discover this amazing region and witness the timeless beauty of Egypt for yourself.
Our travel agency "Trips in Egypt" offers unique 15 days Egypt itineraries to discover the wonders of ancient civilization, from the Pyramids of Giza to the temples of Luxor and Abu Simbel. Immerse yourself in the rich culture of Egypt, sample local cuisine, and experience the warmth and hospitality of the Egyptian people. Let us create the trip of a lifetime for you.
15 days Egypt tour "A Tour of A Lifetime" to explore the bes...
Duration
15 Days / 14 Nights
Through our a luxury 15 days beauty & wonder of Egypt, you w...
Duration
15 Days / 14 Nights
FAQ
What Should I Wear While Being in Egypt?
You should wear whatever you want. It is advised to wear something light from cotton or linen, comfortable and put on sunblock during your time in Egypt in the summer and wear comfortable footwear like a closed-toe shoe to sustain the sandy terrain.
What to Pack for Your Egypt Tour?
You should bring a brimmed hat and sunglasses if you not used to the Egyptian sun &pack everything you could ever need and put in a small bag so you could move easily between your destinations.
Are All Nile Cruises Available at Any Time?
Yes, it is available all years. as the Nile from Aswan to Luxor takes three to four days of sailing on Monday, Wednesday and Friday for the total cost of 600$ and the Nile cruise from Luxor to Aswan take four to five days in Saturday, Monday and Thursday for the coast of 650$.
We have experience in vacation planning for more than 10 years & our staff consists of the most professional operators, guides and drivers who dedicate all of their time & effort create the perfect vacation. All of our tours are customized by Travel, Financial & Time advisors to fit your every possible need during your time in egypt. we always keep in mind that your safety & comfort are our main priority until you return home.
Is it safe to travel to Egypt?
Yes, it is absolutely safe to travel to egypt, You will feel secure in Egypt as the current atmosphere of the country is very peaceful after the government took powerful measures like restructuring the entire tourist police to include all the important and tourist attractions in Egypt and construct an entire environment dedicated for ensuring the lives of all tourists.
What are Egypt's Visa Requirements?
They are very simples, If you want to apply for a Visa On Arrival that lasts for 30 days then you should be one of the eligible countries(check the link), have a valid passport with at least 6 months remaining and pay 25$ USD entry fee in cash. As for the E-Visa for 30 days, you should have a valid passport for at least 8 months, complete the online application, pay the e-visa fee then print the e-visa to later be presented to the airport border guard. You could be one of the countries eligible for a free visa for 90 days.
What is the Weather is Like?
The temperature of Egypt ranges from 37c to 14 c, Summer in Egypt is somehow hot and winter is cool and mild but sometimes it becomes cold at night. The average of low temperatures vary from 9.5 ¡ÆC in the wintertime to 23 ¡ÆC in the summertime and average high temperatures vary from 17 ¡ÆC in the wintertime to 32 ¡ÆC in the summertime while the temperature is moderate all along the coasts.
What is the Best Time of Visit Egypt?
It is known the best time to travel to Egypt is in the winter from September to April as the climate becomes a bit tropical, a warm atmosphere with a winter breeze. You will also be notified a week before your trip if the weather is unsafe or if any changes have been made.
Should I Give Tips in Egypt?
It is totally up to you, but if you choose to you can tip the servers at your restaurant 5-10% by handing it to them directly and 5 Egyptian Pounds as a general tip of anyone.
Can I Enter the Pyramids?
Yes, you can enter the pyramids for the small fee of 20$.
How to Enjoy Egypt During Ramadan?
Ramadan is a special time of year for Muslims that should be celebrated by non-Muslims and feel the essence of the Islamic culture. You can fast with the Muslim or just observe but you are always welcome to join the celebrations and festivals.