Khan El-Khalili is a major souk that is located in the heart of Islamic Cairo. It is an open-air bazaar that is considered to be one of Cairo's main attractions as tourists come from the whole world to visit it and buy different antiques and items from it. Khan El-Khalili bazaar is crowded with different types of goods, cafes, restaurants, and clothes shops. The location of this huge market was, in fact, the burial site of the Fatimid Caliphs.


The History of Khan El-Khalili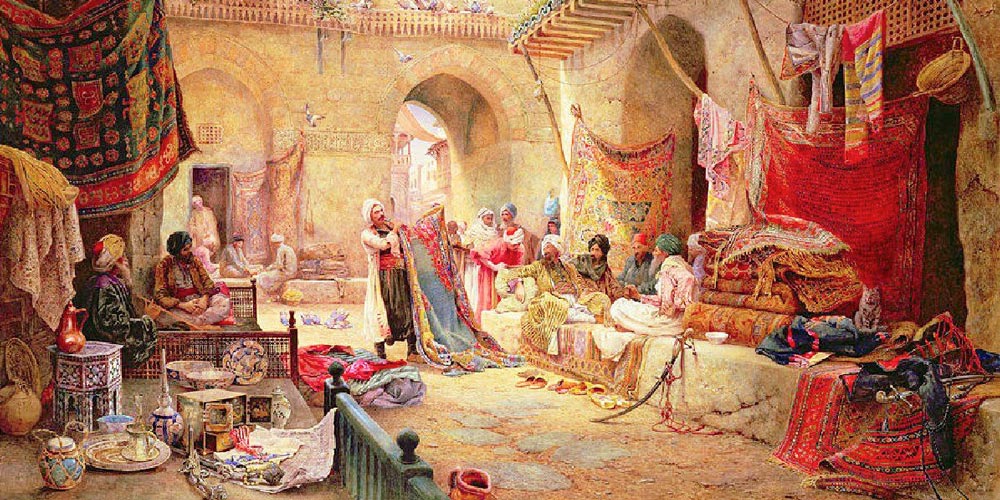 Khan El-Kahlili Bazaar was built by Emir Dajaharks Al-Khalili in the 14th century on the site of the Za'afran Tomb. This gorgeous construction occurred during the rebuilding process under the leadership of Sultan Barquq, who ruled from 1382 till 1399 to help the city in the recovering process from the Black Death throughout the 13th and the 14th centuries. It was located close to Al-Azhar in Cairo's economic center.
Later after Sultan Qaytbay at the end of the 15th century, this area became the most important foreign trade center. In the early part of the 16th century, Sultan El-Ghuri modified the whole district. He built his own funerary complex and a Wikala. He destroyed the previous Khan that was built by El-Khalili and rebuilt the new one in 1511. It became a central bazaar, where most invaluable goods can be sold. Moreover, the alley of Khan El-Khalili is the place where the novel of Nagib Mahfouz "Midaq Alley" is set in 1947.


Where to Go in Khan El Khalili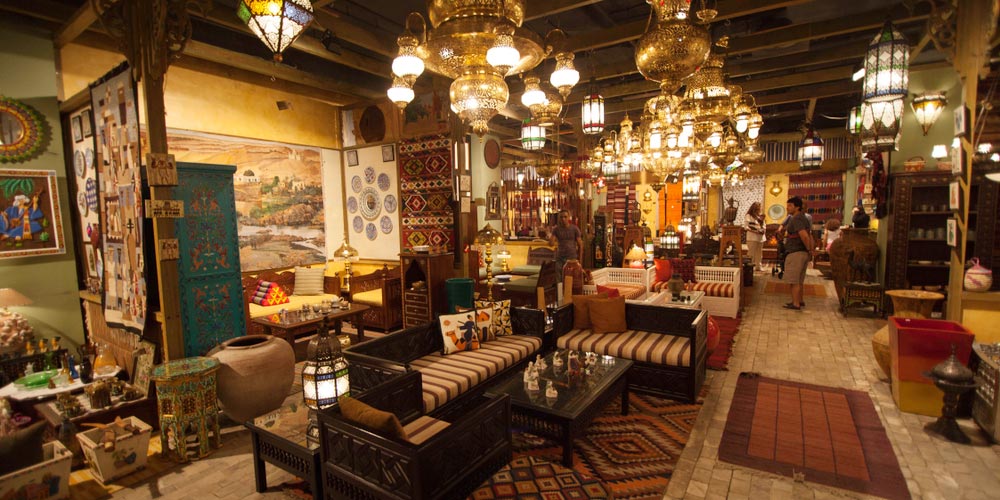 There are many unique and interesting places you can find in Khan El-Khalili starting from a spice market, where you can find different types of fresh spices. There is also a perfume market that is full of mixing scents. Deep inside the bazaar, there a lot of antique shops, fabric shops, and carpet vendors.


Things to Do in Khan El-Khalili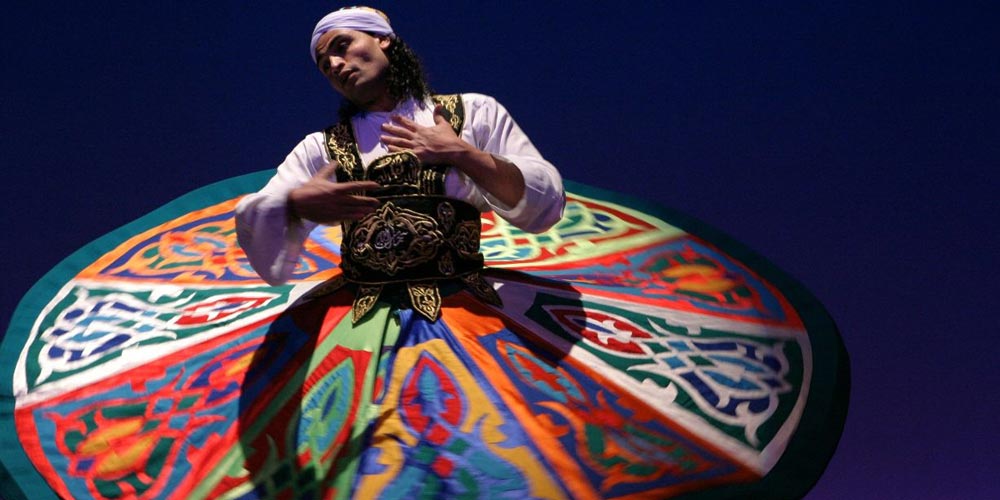 There are a lot of different activities to be done while being in Khan El-Khalili such as going at Mawlid Al-Hussein celebrations through which you can attend different types of Sufi celebrations. You can also enjoy the Tannoura show at Wekalet El-Ghouri. You also shouldn't miss going to El-Lord Café, where you can enjoy the best while listening to Um Kulthoum's songs at the time of enjoying the best of the Egyptian food.


A Variety of Items to Buy from Khan El-Khalili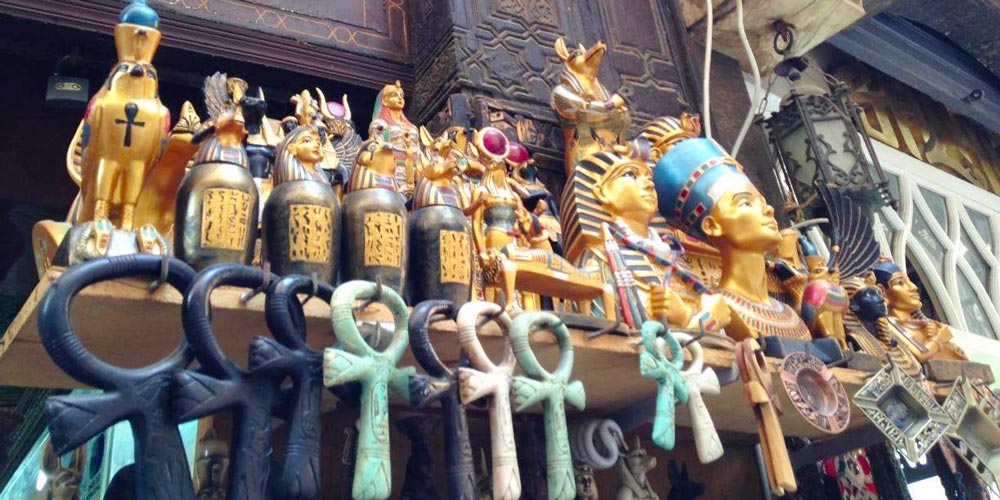 In Khan El-Khalili you can find gold artifacts and antiques, stained glass lamps, handmade accessories, and numerous pharaonic souvenirs. The gold market around Sharia al Muizz li-Din Allah is another magnificent place to go to where you will lose your mind from the beauty of the surroundings.


Discover All That Shines Around Egypt
Begin your tour of a lifetime in Egypt where you'll get to visit some of the world's most infamous attractions through our Egypt vacation packages. Step inside the iconic Giza Pyramids, stand between the legs of the mighty Sphinx, shop at the famous Khan El Khalili bazaar. Explore Luxor & Aswan in a comfortable way while enjoying one of our Nile cruise packages and get ready to explore even more ancient temples & tombs. A tour of fun and adventure you'll never forget, book us now: