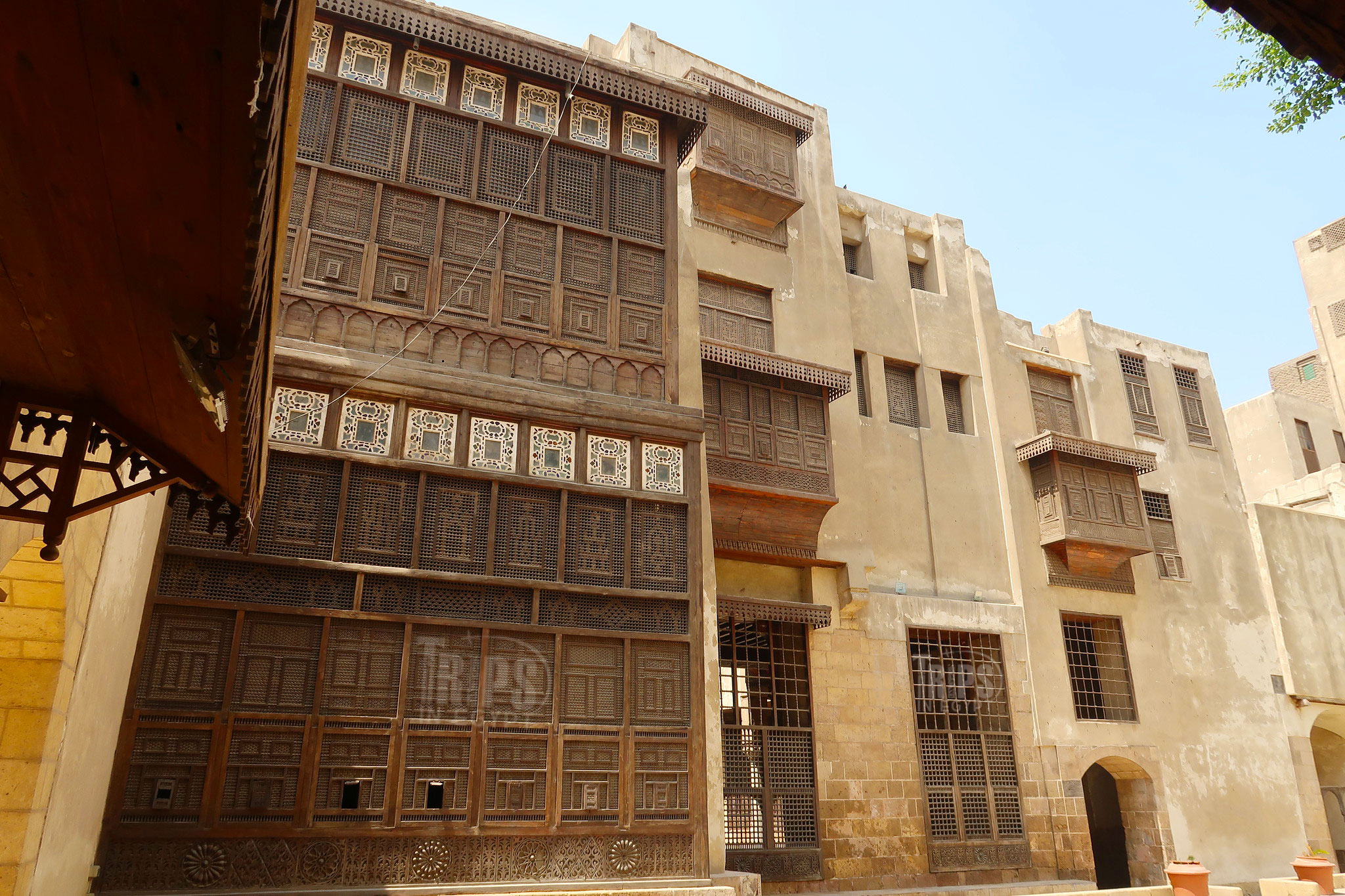 Bayt Al Suhaymi
Bayt Al Suhaymi is a living piece of art filled with wonder and bliss showcased in the shape of the finest Islamic architecture of the Ottoman period dating about 370 years ago.
It is one of the most incredible and vivid Islamic medieval Cairo's best non-monumental architecture found in the golden capital city of Cairo that acts as a magical museum in the shape of a traditional Islamic-themed house exhibiting a rare form of flawless skill and hypnotic artistic taste from this golden period. Everyone will witness the minds and artistic innovation & imagination of these marvelous artisans.

Location & How to Get to the Bayt Al-Suhaymi
This celestial Islamic wonder is found in Al Darb Al Asfar Lane in Al Gamaliyya branching from the golden Muizz Street which is one of the most wealthy and prestigious streets in the wonderful capital of old Cairo filled with many palaces, mosques, buildings, and mausoleums.

History of Bayt Al-Suhaymi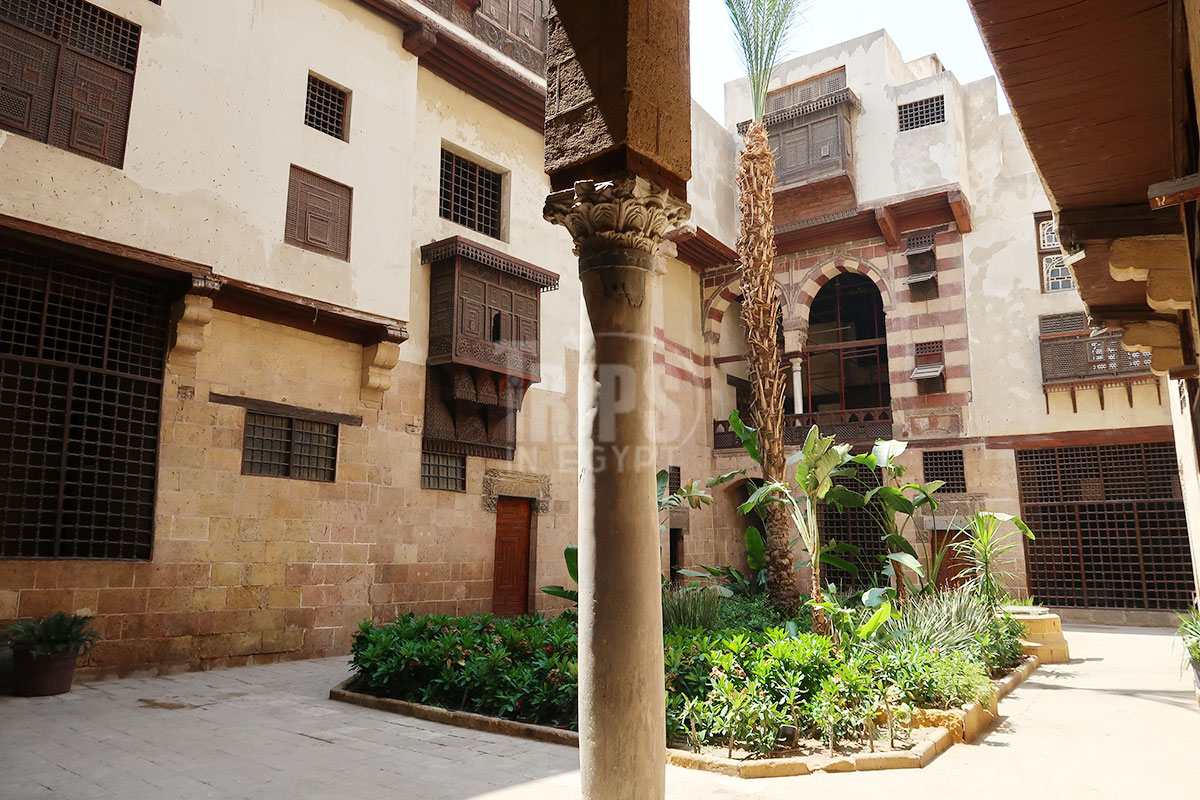 The first part of the tribal area of Bayt Al Suhaymi was built in 1648 AD by Sheik Bandar AL Trajan Abdel Wahab Al Tablawi and the second was constructed in 1797 AD by Sheikh Bandar Al Trajan Ismail Bin Ismail Shalabi who also molded the two houses into one big house. The house belonged to the sheik of the Turks' Rawaq in the noble Al-Azhar scholar Muhammad Amin Al-Suhaimi was born and raised in Makkah in Saudi Arabia before settling in this house. His family for many generations stayed in this marvelous house.
He is known for setting up Ramadan night, making a consultation religious area, and constructing for foreign travelers shelter. He died in 1928 AD and his house was transformed in 1931 when the Suhaymi sold this house for 6000 pounds to the Committee for the Preservation of Arab Antiquities. The house was totally renovated in 1994 AD and became ready once again to expect visitors.
A number of excavations proved the house was built on the remains of the Fatimid period. It became a very mesmerizing artistic and cultural center that exhibits the Egyptian identity within the Islamic Egyptian heritage through a number of festivals made during the month of Ramadan by holding shows of Shadow Fantasy, Aragouz, and Tanoura.

The Architecture of Bayt Al-Suhaymi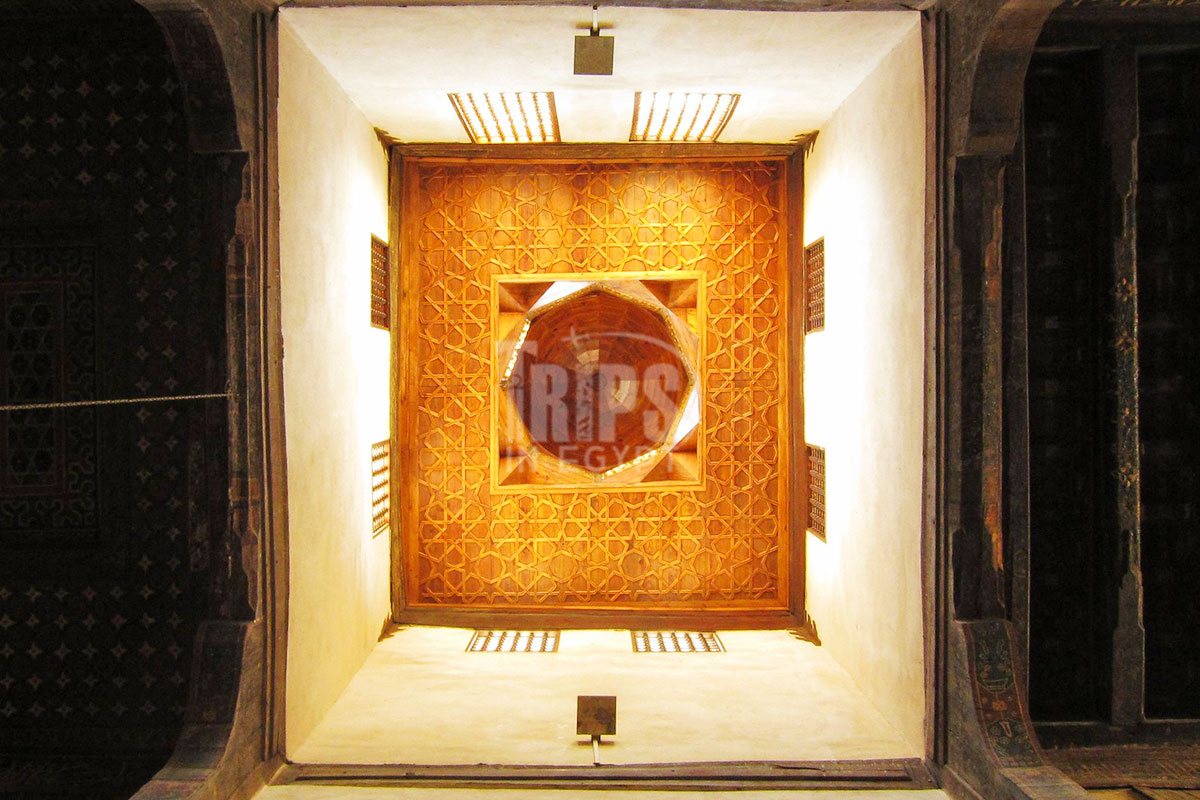 Bayt Al Suhaymi is made of a number of structures that overlooks a massive picturesque courtyard where the facades are filled with mesmerizing wooden grilled windows that hold a large seated balcony and a furnished reception hall. It is found in an area of 2000 square meters made of two connected houses.
The house holds a number of chambers which are the birthing chair, the bathroom, and some water wells. There is a waterwheel that irrigates the garden, a bull mill, and some pottery and stone vessels for saving grains. It has a magical ceiling that is spread across like a magnificent constellation. It has a number of halls and rooms on each floor. It holds a marvelous fountain in the heart of the house that serves as an air cooler.
The house is designed in an Islamic tradition as it is divided into "Salamlek" on the first floor which is made to hold all the male guests while the second-floor "Haramlek", which is for the Sultan's harem, and finally the Muharram for the strange visitors and holds some of some incredible designs and decorations across the two floors. There are a number of beautiful Mashrabiya windows overlooking the garden plus a beautiful marble floor works decorated ceiling and wooden furniture.

 Bayt Al-Suhaymi Gallery

Conclusion
The golden wonders of Cairo city are endless and can be explored through one of our amazing Cairo day tours. This magical house will give a glimpse of the way of life and the culture of the Egyptians during the blessed Islamic ages. Every moment spent in this miraculous capital city will transform into the most wonderful memories.
FAQ
What Should I Wear While Being in Egypt?
You should wear whatever you want. It is advised to wear something light from cotton or linen, comfortable and put on sunblock during your time in Egypt in the summer and wear comfortable footwear like a closed-toe shoe to sustain the sandy terrain.
What to Pack for Your Egypt Tour?
You should bring a brimmed hat and sunglasses if you not used to the Egyptian sun &pack everything you could ever need and put in a small bag so you could move easily between your destinations.
Are All Nile Cruises Available at Any Time?
Yes, it is available all years. as the Nile from Aswan to Luxor takes three to four days of sailing on Monday, Wednesday and Friday for the total cost of 600$ and the Nile cruise from Luxor to Aswan take four to five days in Saturday, Monday and Thursday for the coast of 650$.
We have experience in vacation planning for more than 10 years & our staff consists of the most professional operators, guides and drivers who dedicate all of their time & effort create the perfect vacation. All of our tours are customized by Travel, Financial & Time advisors to fit your every possible need during your time in egypt. we always keep in mind that your safety & comfort are our main priority until you return home.
Is it safe to travel to Egypt?
Yes, it is absolutely safe to travel to egypt, You will feel secure in Egypt as the current atmosphere of the country is very peaceful after the government took powerful measures like restructuring the entire tourist police to include all the important and tourist attractions in Egypt and construct an entire environment dedicated for ensuring the lives of all tourists.
What are Egypt's Visa Requirements?
They are very simples, If you want to apply for a Visa On Arrival that lasts for 30 days then you should be one of the eligible countries(check the link), have a valid passport with at least 6 months remaining and pay 25$ USD entry fee in cash. As for the E-Visa for 30 days, you should have a valid passport for at least 8 months, complete the online application, pay the e-visa fee then print the e-visa to later be presented to the airport border guard. You could be one of the countries eligible for a free visa for 90 days.
What is the Weather is Like?
The temperature of Egypt ranges from 37c to 14 c, Summer in Egypt is somehow hot and winter is cool and mild but sometimes it becomes cold at night. The average of low temperatures vary from 9.5 ¡ÆC in the wintertime to 23 ¡ÆC in the summertime and average high temperatures vary from 17 ¡ÆC in the wintertime to 32 ¡ÆC in the summertime while the temperature is moderate all along the coasts.
What is the Best Time of Visit Egypt?
It is known the best time to travel to Egypt is in the winter from September to April as the climate becomes a bit tropical, a warm atmosphere with a winter breeze. You will also be notified a week before your trip if the weather is unsafe or if any changes have been made.
Should I Give Tips in Egypt?
It is totally up to you, but if you choose to you can tip the servers at your restaurant 5-10% by handing it to them directly and 5 Egyptian Pounds as a general tip of anyone.
Can I Enter the Pyramids?
Yes, you can enter the pyramids for the small fee of 20$.
How to Enjoy Egypt During Ramadan?
Ramadan is a special time of year for Muslims that should be celebrated by non-Muslims and feel the essence of the Islamic culture. You can fast with the Muslim or just observe but you are always welcome to join the celebrations and festivals.