Wonderful Cairo Tour Packages  – Amazing Cairo Holiday Packages
Finding impressive deals is not easy these days so "Trips in Egypt" tries to be unique with its Cairo tour packages through which you will witness most of the glory that is linked to the magnificent civilization of Egypt. In our Cairo holiday packages, you will tour around the most famous Egyptian attractions with a deft tour guide who will assist you during the whole of your trips in the land of Pharaohs.
Enjoy our Cairo tour packages in which you will be able to visit the gorgeous Egyptian cities like Cairo, Alexandria, Luxor, & Aswan and many other interesting places such as Giza Pyramids Complex, Karnak temple, Hatshepsut temple, Abu Simbel temple, Qaitbay Citadel, and more. Check our Cairo vacation packages to choose any of our terrific trips and remember that you're the one in control to customize your tour anywhere you want in Egypt.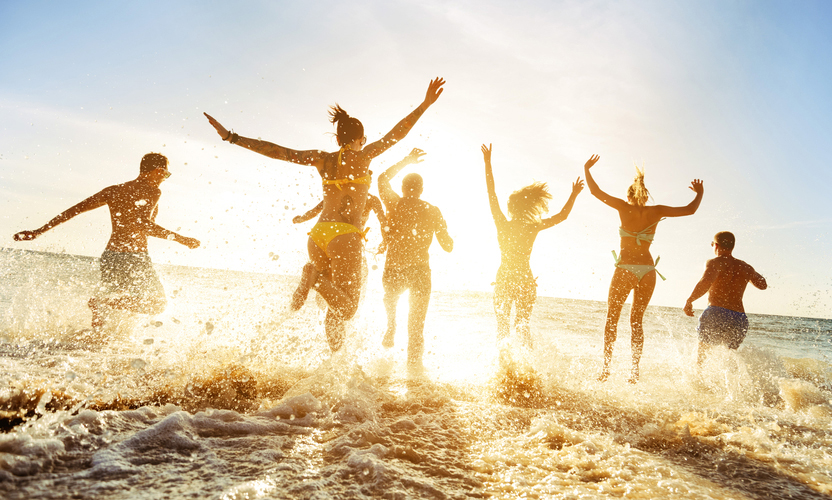 From

599

$ / PERSON
Admirable 6 Days Cairo and Hurghada Holiday In the hearts of the beautiful cities of Cairo & Hurghada lies immortal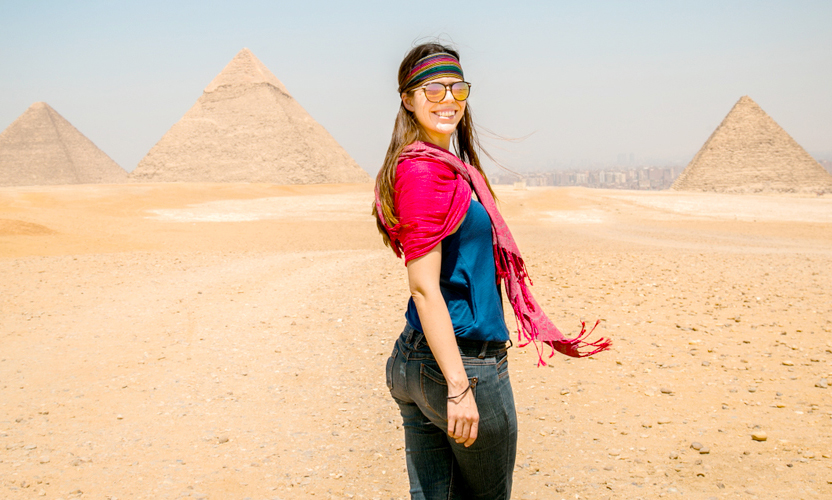 From

450

$ / PERSON
Heavenly 6 Days Cairo and Alexandria Itinerary The beautiful fabrics between the sands and the sea couldn't be more entangled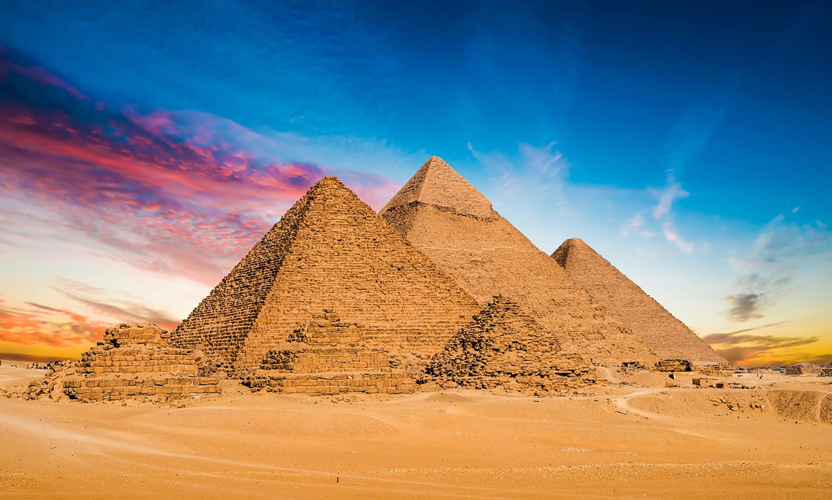 From

325

$ / PERSON
Breathtaking 4 Days in Cairo Egypt Enjoy a fantastic 4 Days in Cairo Egypt joined by a private tour guide
From

599

$ / PERSON
Incredible 4 Days Cairo and Luxor Holiday Package If you were looking for true beauty, then our 4 days Cairo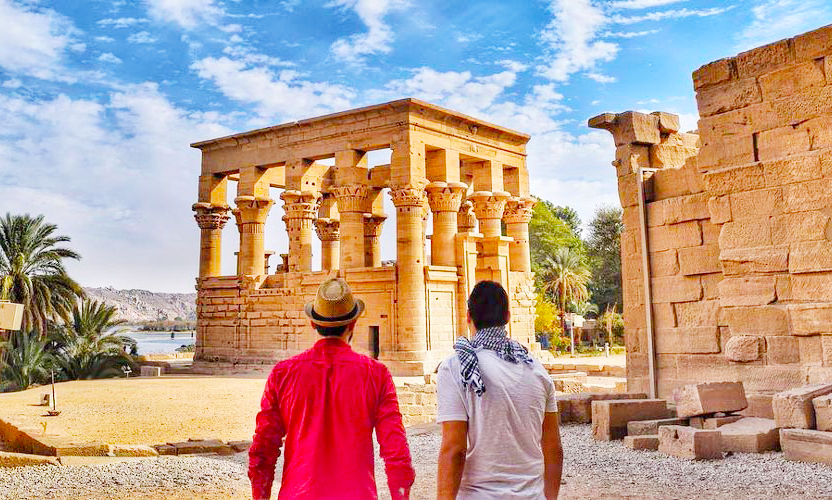 From

599

$ / PERSON
Experience 4 Days Cairo and Aswan Tour Package If you admire ancient mesmerizing architecture and glorious history then our 4
From

599

$ / PERSON
Fascinating 4 Days Cairo and Abu Simbel Holiday 4 days don't seem like much time but with our 4 days
From

325

$ / PERSON
Breathtaking 4 Days Cairo and Alexandria Tour Package Prepare yourself to unleash your imagination as you are going to meet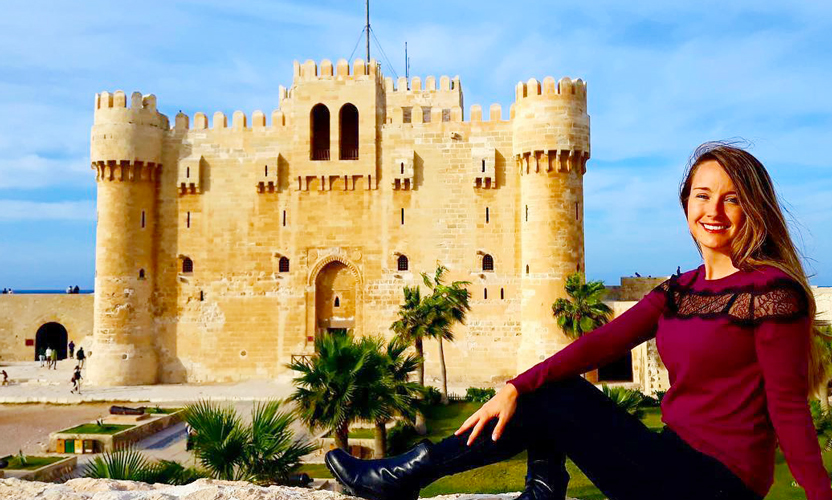 From

375

$ / PERSON
Breathtaking 5 Days Cairo & Alexandria Tour Package Our 5 days Cairo & Alexandria tour package covers the main attractions in the
Read More About The Highlights of Cairo While You Can Visit Through Our Cairo Tour Packages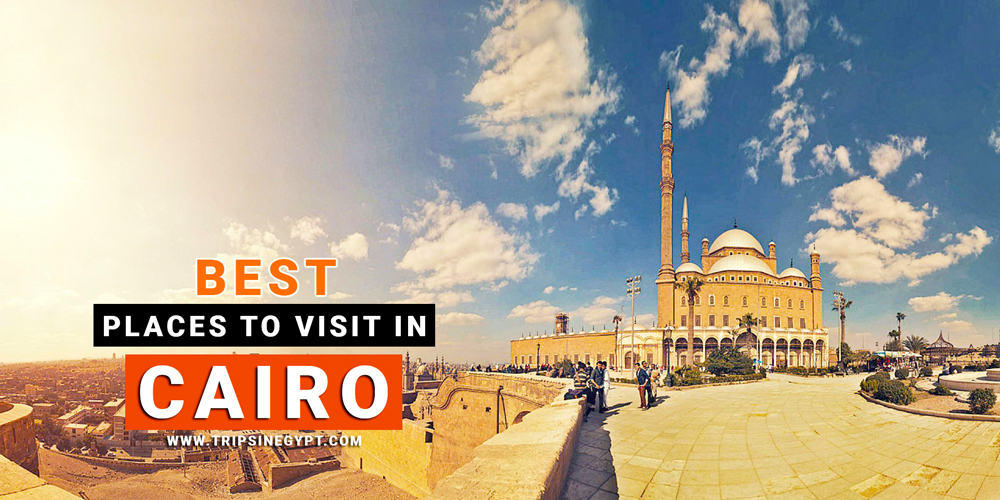 Among the amazing places you can visit through our Cairo tour packages, you will find Giza Pyramids Complex that contains the main pyramids in Giza including the Great Pyramid of Khufu, the Valley temple "The Site of Ancient Mummification Processes", and the mythical Sphinx of king Khafre the son of Khufu.  You can also visit Memphis city to check the amazing statue of Ramesses II or you can head to the marvelous Saqqara Step Pyramid the first pyramid in Egypt.
There are also some breathtaking sightseeing in Cairo that can't be missed including the Egyptian Museum that includes ancient Egyptian mummies, treasures, and fanciful antiques, plus having the opportunity to visit some interesting Coptic & Islamic highlights such as: Salah El-Din Citadel, a variety of Mosques including Mohamed Ali, El-Refaii, El-Sultan Hassan, and Amr Ibn El-As Mosques, Some amazing churches such as the Hanging Church, the Church of Saint Simon Aka, St George, and Abu Serga Church. You will also want to visit Ben Ezra Synagogue and Khan El-Khalili Bazaar to do some shopping to buy souvenirs and fascinating Egyptian items to take with you back home.
Discover The Most Recommended Tours of Our Cairo Holiday Packages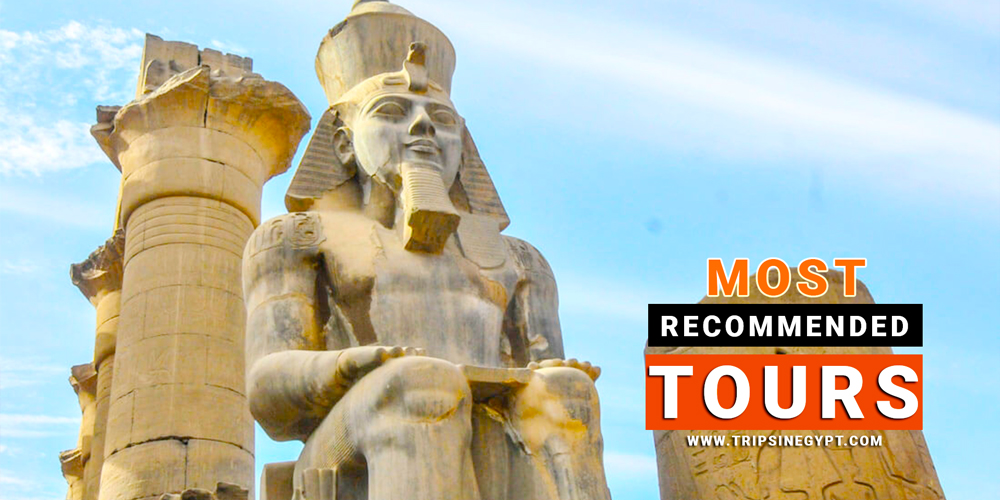 There are many tours that you can have while being in Cairo to enjoy the exquisite attractions of Egypt at the best possible way and here are some of the most recommended tours which our Cairo holiday packages have to offer:
Through our Cairo tour packages, you will be able to visit the most notable highlights in Luxor from Cairo, so that you mix all of the incredible landmarks together in a truly amazing package. While booking such a tour with us, you will head to the incredible Valley of the Kings, the unique Hatshepsut temple in the west bank of Luxor, Colossi of Memnon, which are the twin statues of king Amenhotep III, and last but not least, you will head to the east bank of Luxor where you will get the chance of visiting the gorgeous temple of Karnak. If you would like to spend 2 days in Luxor then you can spend a night in Luxor to have 2 unforgettable days visiting the East and the West banks of Luxor each in a day and as a result, you will get the chance to witness Luxor Temple at night, which is a really special occasion that is witnessed by thousands of tourists every day. Besides visiting Luxor attractions, you will visit the best tourist highlights in Cairo and this is how you won't miss visiting the monuments in two of the most important Egyptian cities.
Don't miss our Cairo holiday packages to enjoy an amazing trip to the most beautiful city in Egypt "The Nubian City" Aswan. While booking our 4 days trip to Aswan & Cairo, through which you will visit some interesting features of the ancient Pharaonic civilization including Aswan High Dam, the Unfinished Obelisk of the amazing queen Hatshepsut, the totally splendid Philae Temple that was once dedicated to goddess Isis and of course you won't miss a special visit to Abu Simbel Temples through our 4 days trip, in addition to, visiting the remarkable landmarks in Cairo including the three main pyramids in Giza, the Valley Temple, Giza Sphinx, and the impressive Egyptian Museum.
Such a tour will surely cheer you up as you won't have the amazing attractions in Cairo & Abu Simbel and you will visit the remarkable 2 temples in Abu Simbel which were built by the great pharaohs Ramses II to commemorate his victory and to teach the whole world who the true love between a man and his wife can be as he built a majestic temple for her in Abu Simbel. Through our Cairo vacation packages, you will also get the opportunity to visit some of the best landmarks in Cairo with a totally reasonable price and some of our irresistible services.
A lot of our guests love this tour as it enables them to visit the amazing attractions in Cairo itself and through such a tour, you will enjoy a lot with your private tour guide while visiting the great attractions which are visited by thousands of tourists and through our half day & day tours, you will have some magnificent tours to Giza Pyramids Complex, Saqqara Step Pyramid, the Egyptian Museum, and other fabulous attractions of the old city that can't be missed as they will make you feel as if you got into a time machine to witness the notable monuments of the ancients such as visiting Mohamed Ali Mosque, Salah El-Din Citadel, Khan El-Khalili Bazaar, and a lot of other sites that you can head to while booking our 4 days Cairo Tour Package.
Of course you have heard a lot about the city of a thousand Minarets & the Bride of the Mediterranean Sea and that is why we customized a tour for 4 days to visit the best attraction in Cairo & Alexandria just like Giza Pyramids Complex, the Egyptian Museum, Amr Ibn el-As Mosque, Saqqara Step Pyramid, and a collection from the tiptop attractions in Alexandria such as the Catacombs of Kom El Shoqafa, Pompey's Pillar, Qaitbey Citadel, Alexandria Library, and much more.
Why Choose Us to Customize Your Cairo Tour Packages!!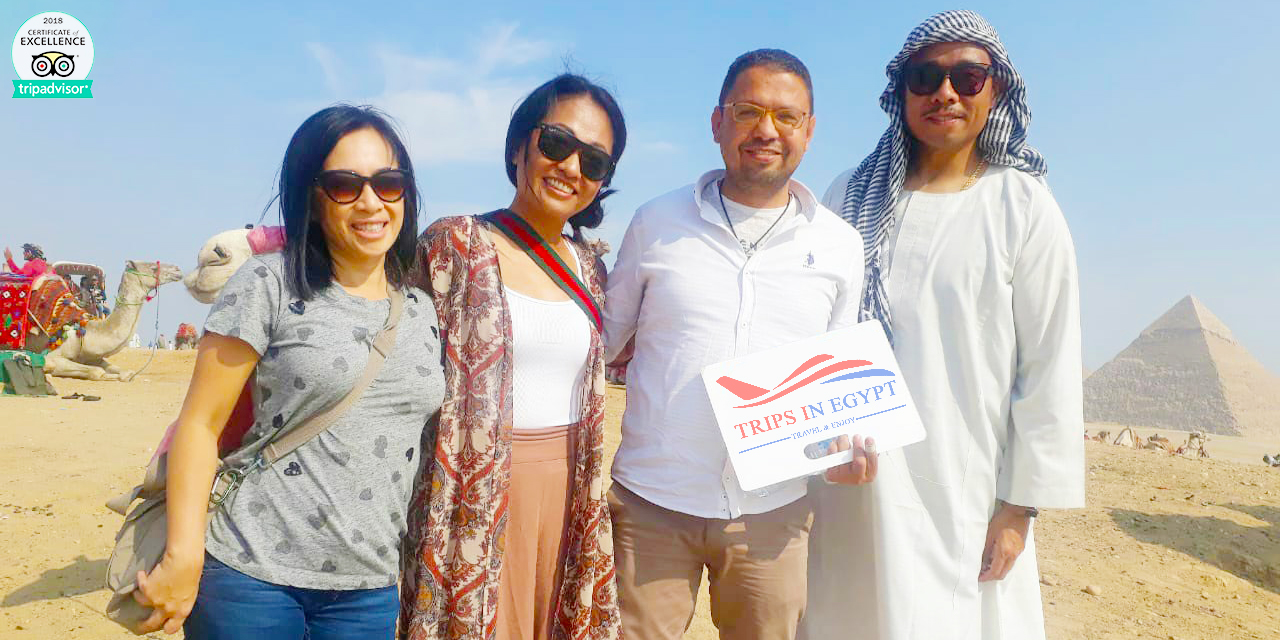 "Trip in Egypt" decided to be unique in our business and that is why we arranged some special Cairo tour Packages that fit the taste of nearly all travelers and they also can be customized according to any pickup and drop off points to ease the tour to our guests. We always choose the best 5* Hotels to our guests to let them live the dream which they always wanted, to be treated like kings & queens and after all of this, you will get surprised from our prices which we arranged to fit the budget of everyone as our customers' satisfaction is all that really matters so that our valuable guests recommend us to other tourists.
Explore More Information About Egypt
During your Cairo tour packages, you may think about the best time to visit Cairo Egypt or what you need during your trip in Egypt, so we have well created great articles about Egypt
If you are looking for more than 4 days Cairo tour packages, then you can check our Egypt tour packages and choose the type of tours that you want as you wish, or you can enjoy one of our magical Egypt nile cruise packages and sail between Luxor and Aswan which includes trips to the best attractions of these cities.