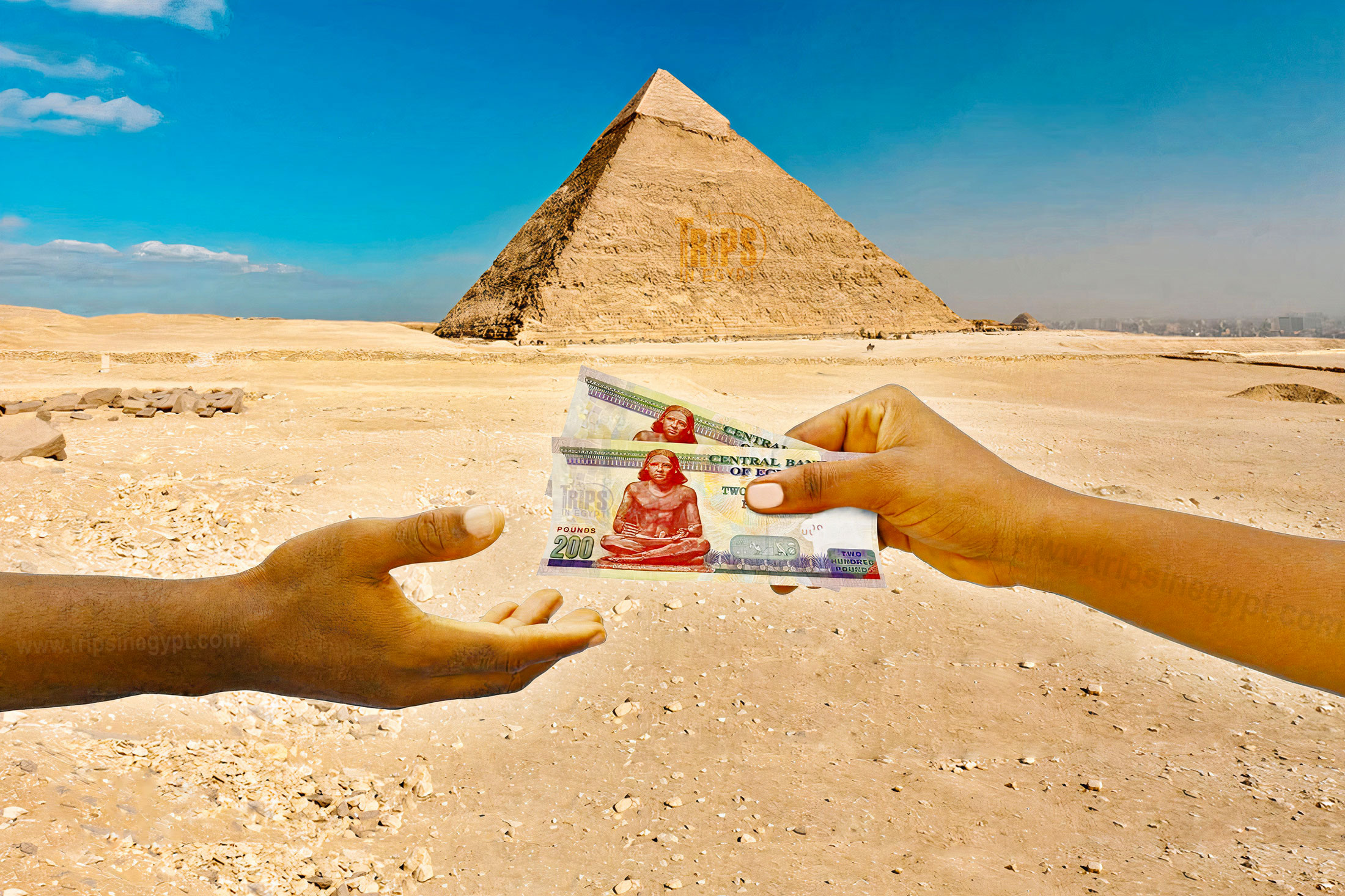 Tipping in Egypt: A Guide to Gratuity Customs
Tipping in Egypt is a symbol of showing appreciation and respect for the service providers who rely on tips as a major source of income, it is also an important part of the culture of Egyptians and a sign of gratitude for good service. Egyptians are known for their hospitality, and travelers who visit Egypt should be aware of the tipping customs. The amount of Bakshesh depends on the quality and duration of the service, as well as the type of establishment.
Tipping in Egypt is not obligatory, but it is anticipated, and the amount of tipping depends on the service you have received, so, is important to know the expected amount to tip in order to avoid giving too much or too little. Do you want to know the etiquette of tipping (bakshesh) in Egypt? Between our attractive lines, you will learn everything you need to know about tipping in Egypt, you will know some useful tips such as for who to tip, when to tip, and how much to tip in different situations such as restaurants, hotels, taxis, tours, and more.

Why Tipping is Important in Egypt?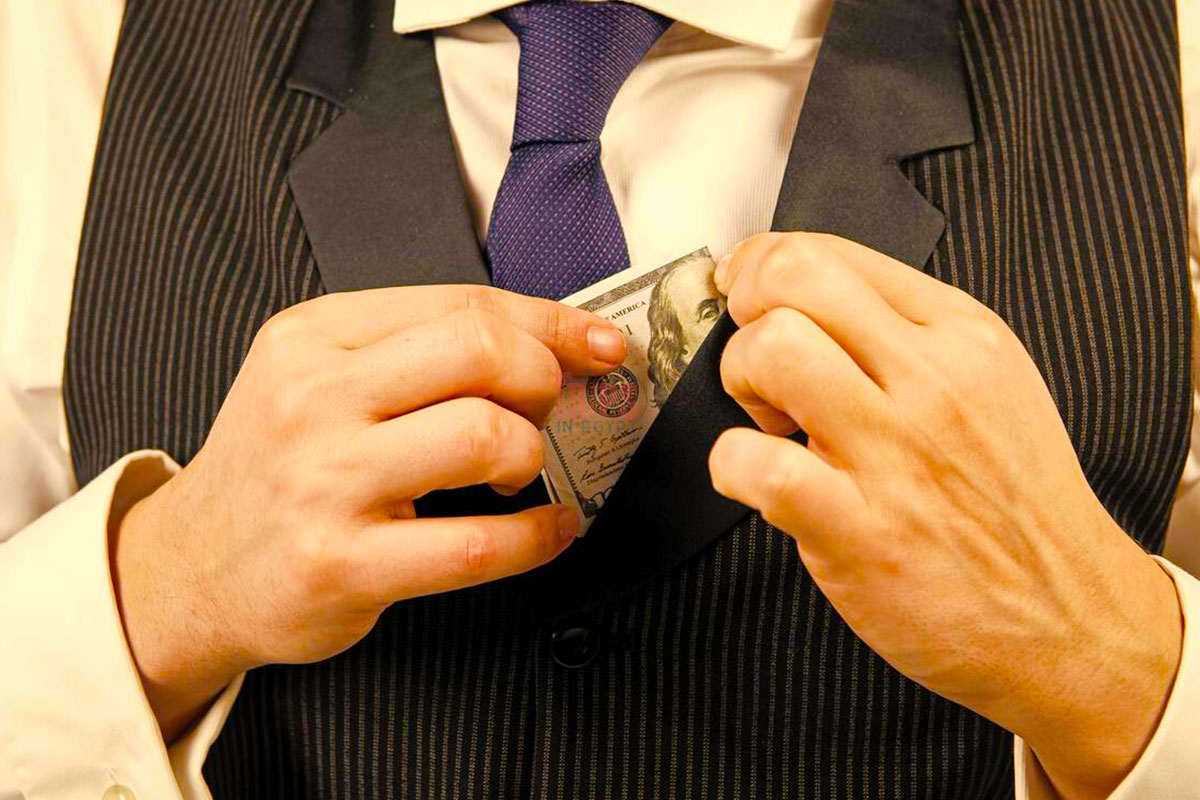 Tipping is a means for customers to indirectly support service providers which is important for workers in the hospitality and tourism sectors. Giving a tip in Egypt is not only a common practice but also a meaningful way to convey social values as many workers in Egypt especially those who provide services earn low wages so, tips are an important part of their income and help them better their lives.  Visitors can express their gratitude for good service by giving tips it is a way to thank waiters, tour guides, hotel staff, taxi drivers, and other service providers for their care and assistance. There are many service establishments in Egypt that have a tipping culture and expect tips from visitors from both locals and tourists and not tipping may be seen as disrespectful for them.
The Egyptian economy benefits greatly from tourism as there are millions of tourists travel to famous places like Cairo, Aswan, Luxor, and Alexandria every year, so the service industry relies on tips to supplement revenue. Finally, service providers may be motivated to perform better services if they receive tips, as exceptional service may result in higher tips which can improve the experience of the customer. Tipping could also improve your reputation and position as a visitor, and this will make you feel more appreciated by others.

How to Tip in Egypt?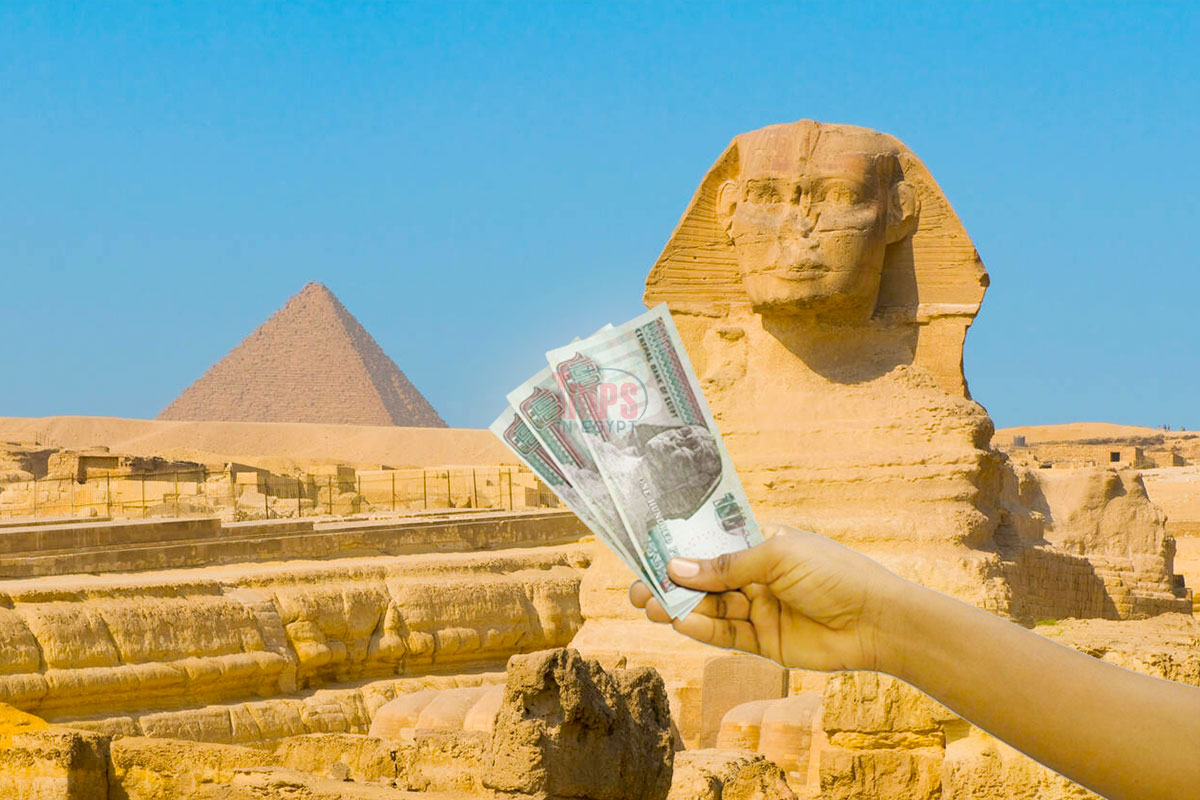 In Arabic, "Baksheesh" means tipping, and it is a very important part of Egyptian culture, so if you planning a trip to Egypt, you should be prepared to give some "Baksheesh" to the people who assist you with your luggage, guide you around Egypt attractions, or serve you at the restaurants as the people who provide different types of services or help expect to receive a tip as a way of saying thank you. Tipping is not required by law, but it is considered a social standard of service and hospitality industries in Egypt.

Tipping Guide in Egypt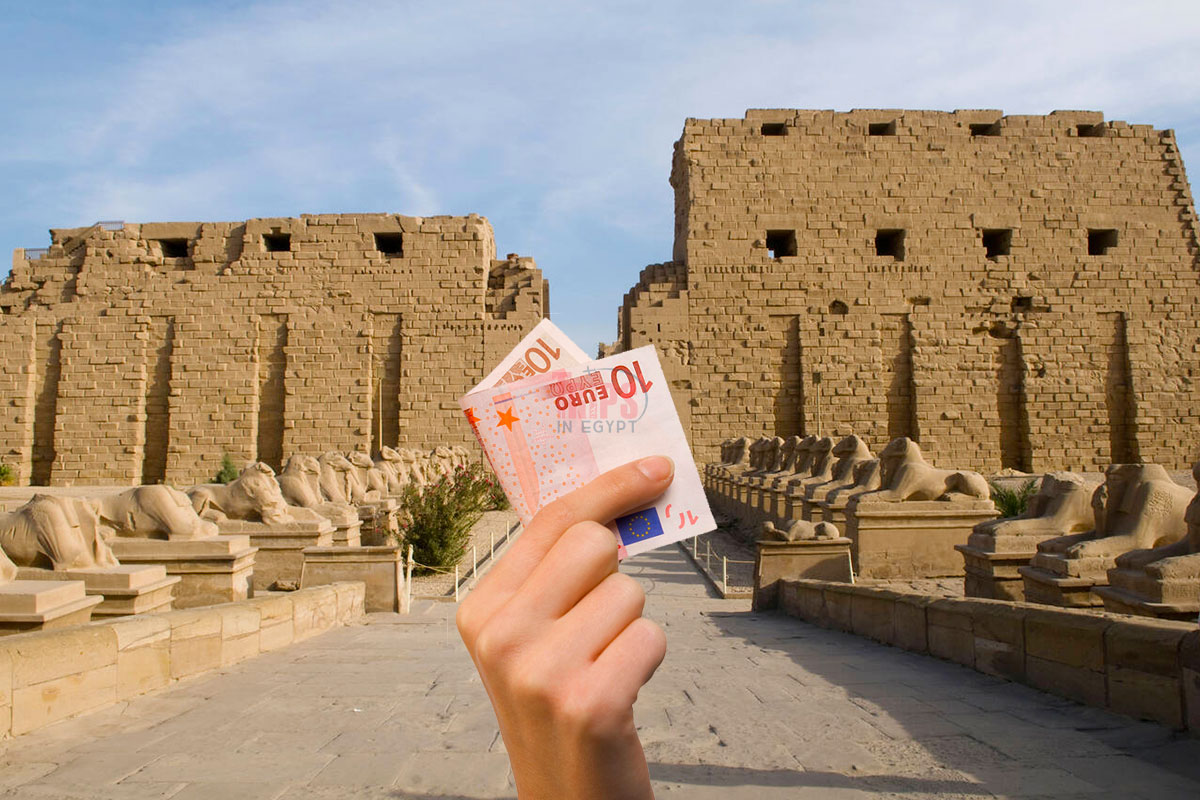 The Luggage Man: It depends on the number of bags and the level of assistance, you can tip between 5 and 10$.
Housekeeping: Housekeeping staff takes care of cleaning and maintaining your room during your stay, so it is customary to leave a tip for them daily or at the end of your stay, you can leave around 5 to 10$ per day, it is a reasonable amount.
Room Service: If you order room service, it is common to tip the person delivering the food. A tip of around 10-15% of the total bill is a standard amount.
Taxi Driver: Taxi drivers in Egypt do not expect tips, and you should negotiate the fare before you get in the taxi and it should include the tip. But if the driver is very helpful, friendly, or knowledgeable, or if the traffic is terrible, you can give a little extra amount.
Private Drivers: The full day of the driver is 10 to 20$.
Tour Guides: The Tour full-day of the guide is 30 to 50$.
Waiters: The tip of the waiter is 10$.
Horsemen: Horsemen take 5$ per ride.
Guards: Guards who are on each site can take around 2 - 5$.
Felucca Man: Felucca man takes 10$ per hour.
A Part-time Driver: The Part-time driver is 5$.

Tipping in Restaurants in Egypt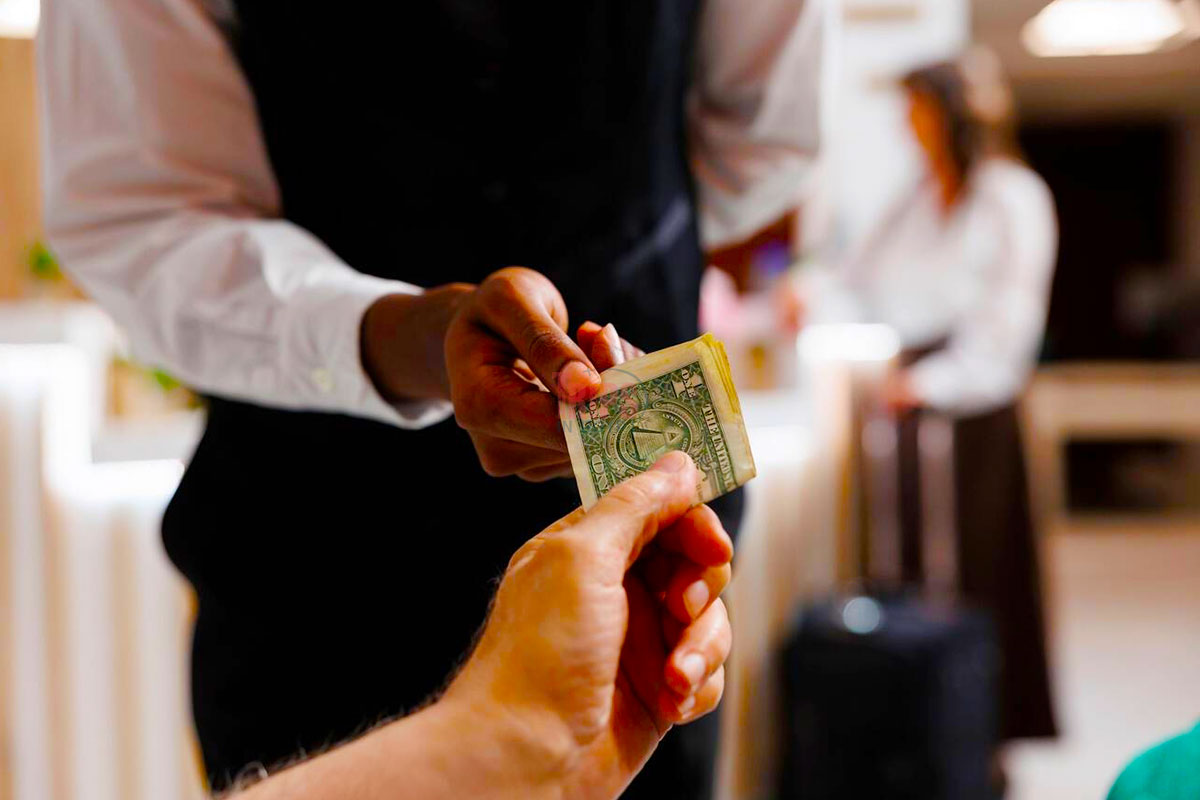 Tipping at restaurants is important in Egypt, as it is a significant part of the service industry and good service usually earns a tip. In Egyptian restaurants, the standard tip is 10% to 15% of the bill, on the other hand, is voluntary, and you may vary the amount based on how well you were served and how satisfied you were with the dinner. In certain tourist-oriented establishments, service costs are already included in the bill, so you are not required to tip more in these situations, but if you think that the service was exceptional, you can leave some additional tips to show your gratitude.
The amount of tip you give at an Egyptian restaurant depends on some factors such as the type of restaurant, the number of people in your group, the quality of food and service, and your personal interests. You can either hand the tip directly to the person who served you or leave it on the table or tray after paying and if you want to show your appreciation to a specific staff member, you can also mention their name or write a note with your tip. Just remember that tipping cultures can differ from country to country, so it is better to know in advance the local etiquette before traveling to a new destination. If you are unsure, you can ask locals, ask your tour guide, or check with the restaurant staff to get better information on the tipping expectations in these establishments.

Tipping Guide for Nile River Cruise in Egypt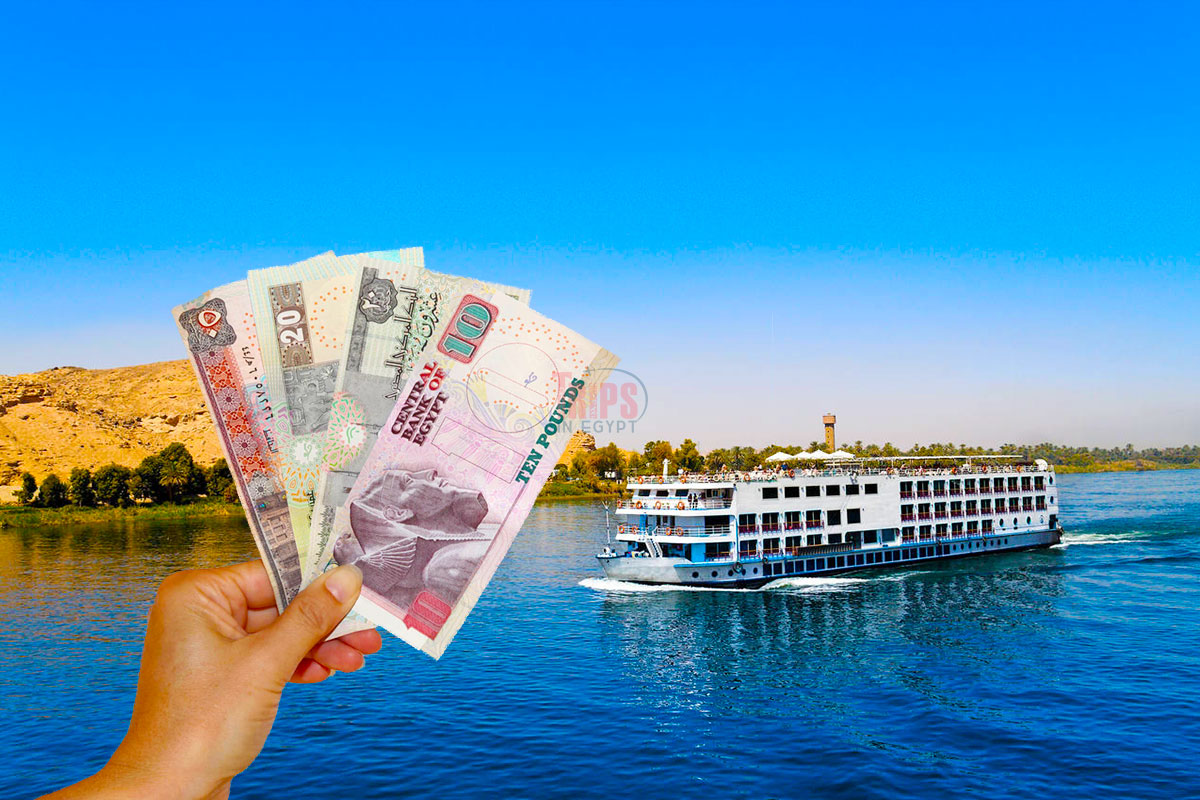 The Nile cruise has about sixty workers on board but you only see a few of them who interact with the guests. So, it would not be fair to tip only those you see and ignore the rest of the crew who work hard behind the scenes. That is why all Nile cruises have a policy that guests should give their tips at the end of the trip not during the trip, so you should put your tips in an envelope, write the amount on the back, and leave it at the reception on the Nile cruise. The tips will be collected from all the guests and distributed among all the staff. In the end, in this way, everyone gets a fair share of the gratitude.

Tipping Etiquette in Egypt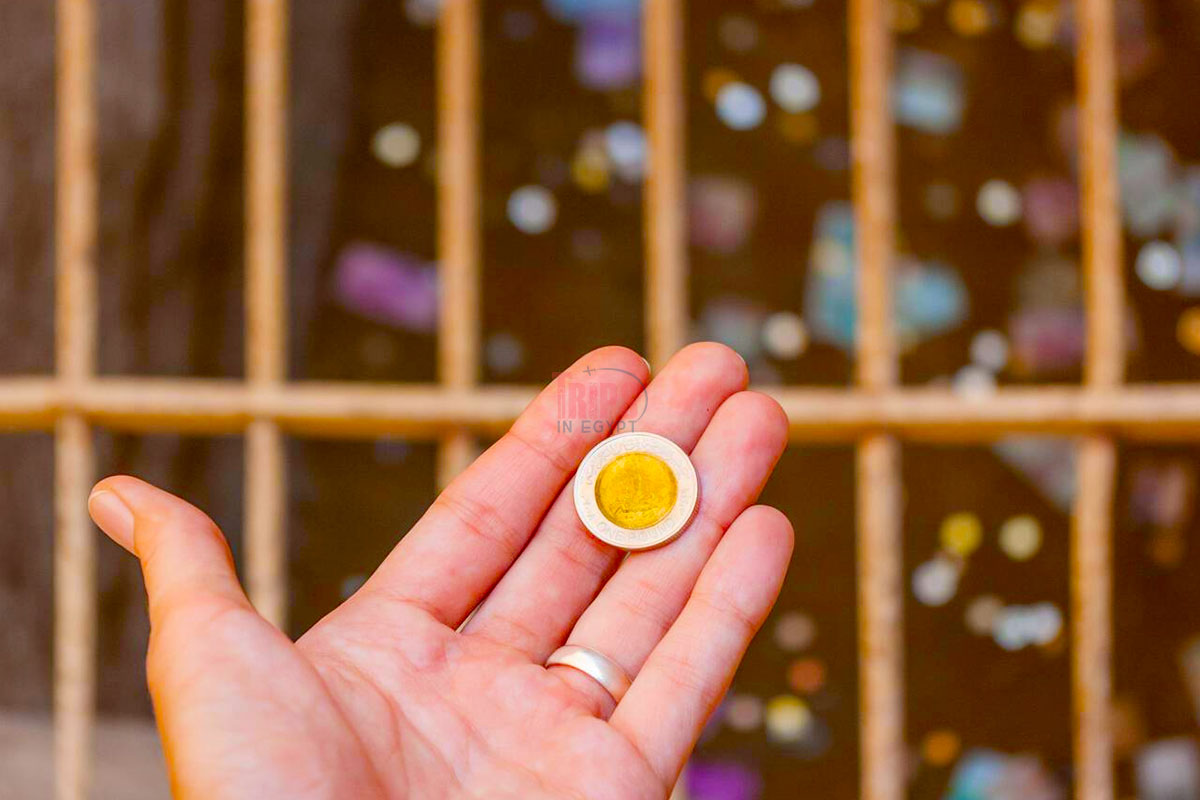 Keep a small amount for tipping, as many vendors will not take a big amount as tipping or will expect the whole amount.
You can smile and say "Shukran" (thank you in Arabic) when you give a tip, this shows that you respect and appreciate the service, so do it with a smile and a handshake.
Do not be surprised if some locals seem unhappy with the tip as it is just their way of being polite.
When you negotiate the price with a taxi driver or felucca owner make sure to mention the Baksheesh (tips) in advance. If the fare is too high, you can say that you will not give a tip.
A few Egyptian pounds as a tip for restroom attendants or helpers is a nice gesture.
Tipping is expected in Egypt, but do not tip for services that you do not like.
Do not tip with coins or small bills as this may be seen as disrespectful.
You can leave the money and slip it into their hand or pocket, or leave it under a plate or napkin on the table.
Do not tip government officials such as police officers, or military personnel, as this may be considered bribery and could get you into trouble.
You can also avoid tipping in places where there are signs that say "No Tipping" or "Tipping is Forbidden".
You can also tip with small gifts or souvenirs from your country if you have developed a friendly relationship with someone who has helped you a lot during your stay. This can be a nice way of showing your appreciation and gratitude and also sharing your culture.

When Not to Tip in Egypt?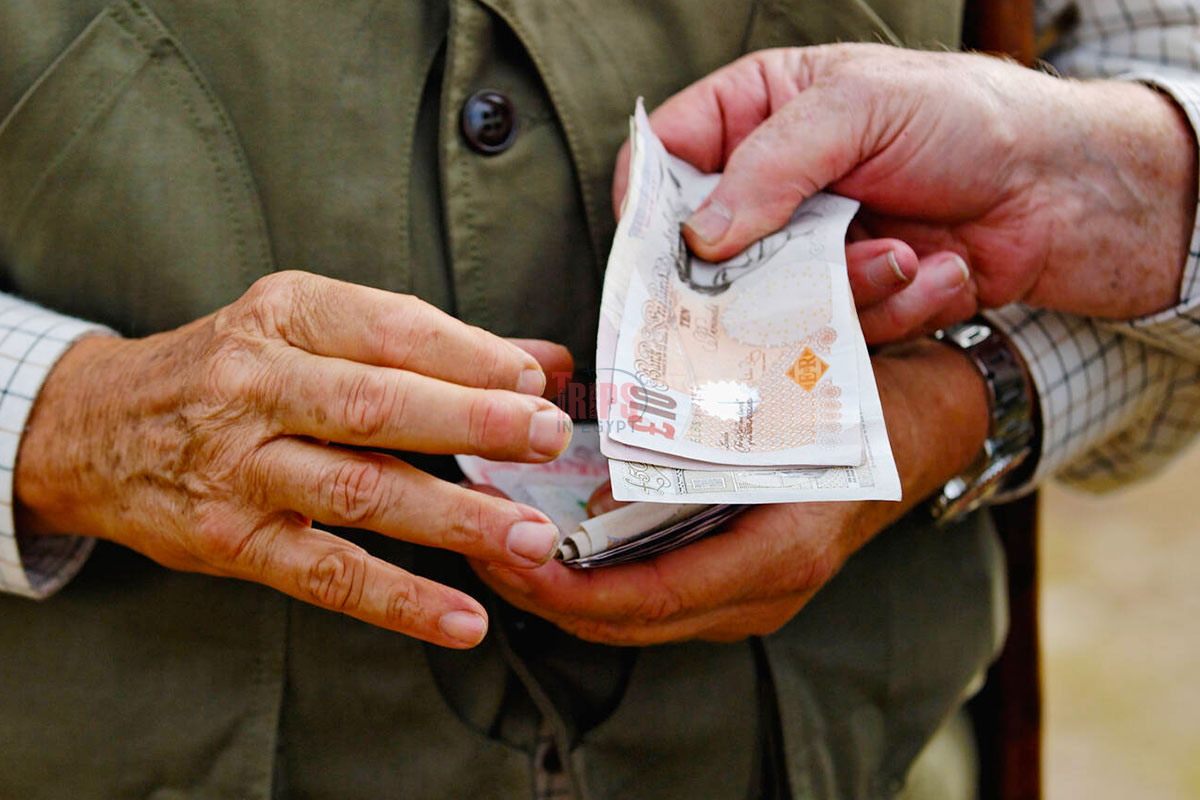 You are free to choose whether to tip or not, and you can say no if you think that giving money is not suitable for the situation or if someone pressures you to pay, and you can then tip according to your own comfort and budget. You have the right to decide how much and when to tip based on your satisfaction with the service. Here are some cases where tipping is not necessary such as:
It is not suitable and may cause legal problems to give money to government officials such as officers who check passports or police officers who provide regular services.
People do not tip on public transportation such as buses, taxis, or trains, however, a small tip may be welcome if someone helps you with extra services like carrying heavy luggage.
Medical staff such as doctors and nurses, do not expect to receive tips and may find it offensive.
You may not need to tip extra if your bill already has a service charge, so make sure to look at your bill for any service charge.
Tipping taxi drivers is not customary, you can tip, but it is not required.
You do not need to tip the salesmen when shopping for yourself, however, if you are at a high-end boutique and receive excellent service, you can tip.
Staff at tourist information centers provide free service and do not expect tips as they are there to provide information to guests.
You should know that even if some situations do not require tipping, you can still show your appreciation by giving a tip to someone who does a great job.

Journey Through Ancient Egypt
Tipping in Egypt is a way to express gratitude for good service, and you can make a difference in the lives of those who serve you by following the tipping amounts. Just make sure to include tipping in your budget, by tipping kindly and courteously, you can create connections and earn trust with the Egyptians, and you can enjoy your tours in Egypt with a good service. Whether you want to explore the ancient wonders of the pyramids, Museums, and temples, cruise along the Nile River, or enjoy the culture and taste Egyptian cuisine, Trips in Egypt has something for every traveler, just CONTACT our operation department now.
FAQ
What Should I Wear While Being in Egypt?
You should wear whatever you want. It is advised to wear something light from cotton or linen, comfortable and put on sunblock during your time in Egypt in the summer and wear comfortable footwear like a closed-toe shoe to sustain the sandy terrain.
What to Pack for Your Egypt Tour?
You should bring a brimmed hat and sunglasses if you not used to the Egyptian sun &pack everything you could ever need and put in a small bag so you could move easily between your destinations.
Are All Nile Cruises Available at Any Time?
Yes, it is available all years. as the Nile from Aswan to Luxor takes three to four days of sailing on Monday, Wednesday and Friday for the total cost of 600$ and the Nile cruise from Luxor to Aswan take four to five days in Saturday, Monday and Thursday for the coast of 650$.
We have experience in vacation planning for more than 10 years & our staff consists of the most professional operators, guides and drivers who dedicate all of their time & effort create the perfect vacation. All of our tours are customized by Travel, Financial & Time advisors to fit your every possible need during your time in egypt. we always keep in mind that your safety & comfort are our main priority until you return home.
Is it safe to travel to Egypt?
Yes, it is absolutely safe to travel to egypt, You will feel secure in Egypt as the current atmosphere of the country is very peaceful after the government took powerful measures like restructuring the entire tourist police to include all the important and tourist attractions in Egypt and construct an entire environment dedicated for ensuring the lives of all tourists.
What are Egypt's Visa Requirements?
They are very simples, If you want to apply for a Visa On Arrival that lasts for 30 days then you should be one of the eligible countries(check the link), have a valid passport with at least 6 months remaining and pay 25$ USD entry fee in cash. As for the E-Visa for 30 days, you should have a valid passport for at least 8 months, complete the online application, pay the e-visa fee then print the e-visa to later be presented to the airport border guard. You could be one of the countries eligible for a free visa for 90 days.
What is the Weather is Like?
The temperature of Egypt ranges from 37c to 14 c, Summer in Egypt is somehow hot and winter is cool and mild but sometimes it becomes cold at night. The average of low temperatures vary from 9.5 ¡ÆC in the wintertime to 23 ¡ÆC in the summertime and average high temperatures vary from 17 ¡ÆC in the wintertime to 32 ¡ÆC in the summertime while the temperature is moderate all along the coasts.
What is the Best Time of Visit Egypt?
It is known the best time to travel to Egypt is in the winter from September to April as the climate becomes a bit tropical, a warm atmosphere with a winter breeze. You will also be notified a week before your trip if the weather is unsafe or if any changes have been made.
Should I Give Tips in Egypt?
It is totally up to you, but if you choose to you can tip the servers at your restaurant 5-10% by handing it to them directly and 5 Egyptian Pounds as a general tip of anyone.
Can I Enter the Pyramids?
Yes, you can enter the pyramids for the small fee of 20$.
How to Enjoy Egypt During Ramadan?
Ramadan is a special time of year for Muslims that should be celebrated by non-Muslims and feel the essence of the Islamic culture. You can fast with the Muslim or just observe but you are always welcome to join the celebrations and festivals.