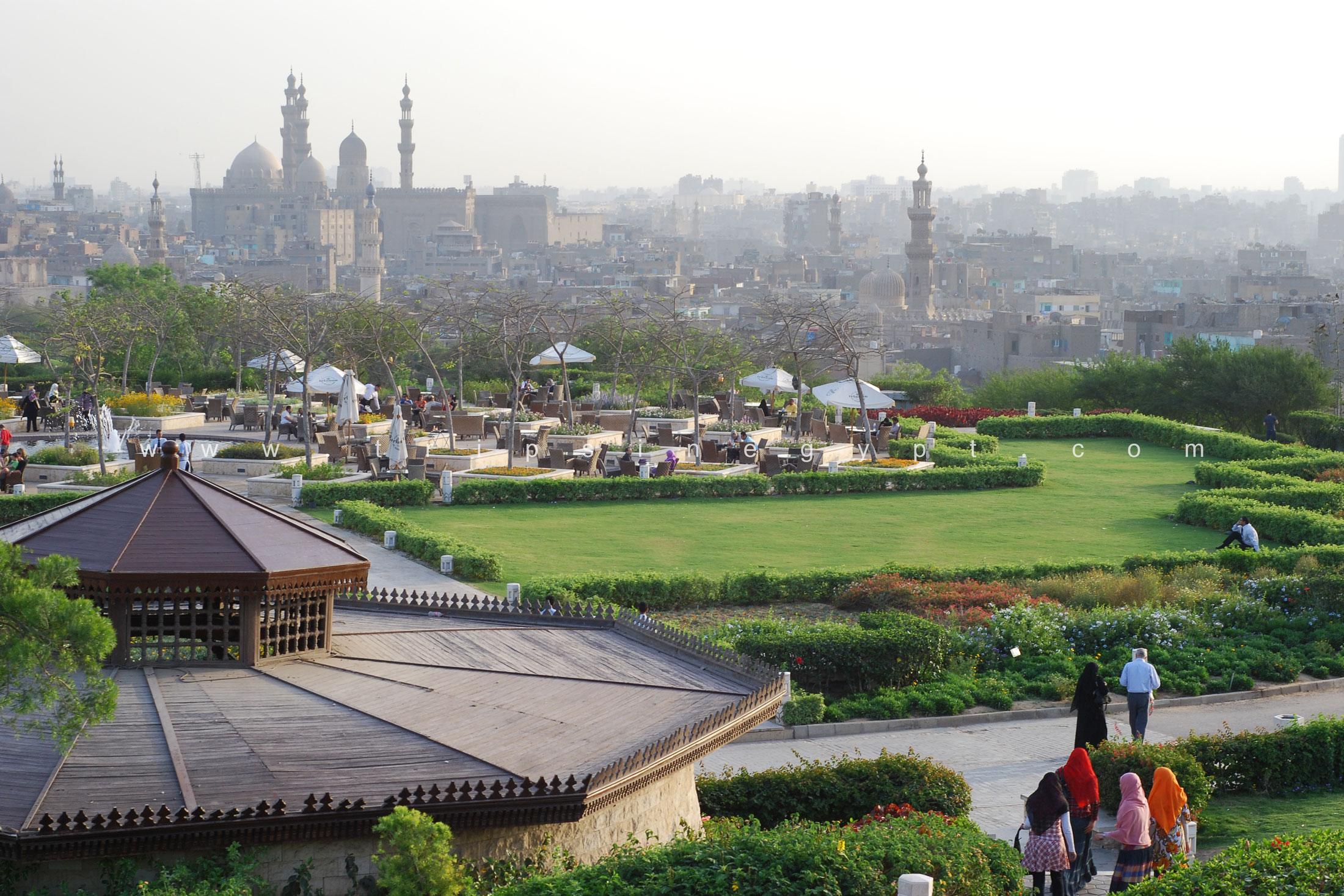 All You Need to Know about the Easter Traditions in Egypt
Egypt is a country rich in culture, civilization, and history. Sharing celebrations in Egypt where the gates of heaven are open, as the vibes are different from any other country. The first celebration of Easter comes in the fourth century memorizing the commemoration of Jesus Christ. Easter is celebrated in Egypt with wonderful celebrations that are filled with various festivities.
Some unique activities are observed during the Easter celebration that we will know about it through our article. The Easter celebration in Egypt is not only an occasion to commemorate Jesus Christ but also an opportunity to engage in cultural festivities.
At the same time, Easter is also seen as a time of renewal and hope, as the Egyptians take a break from their daily lives and a day off from their work to have a nice time with family, lovers, and friends. By the end of the day, people feel refreshed and ready to jump back into their regular lives as they consider these festivals are like a rebirth.
Our article will help you to know more about one of the special traditions of Egypt as we will provide you with enough information to learn more about Easter in Egypt, celebrations, weather, and how to enjoy an Easter tour in Egypt.

Easter Traditions in Egypt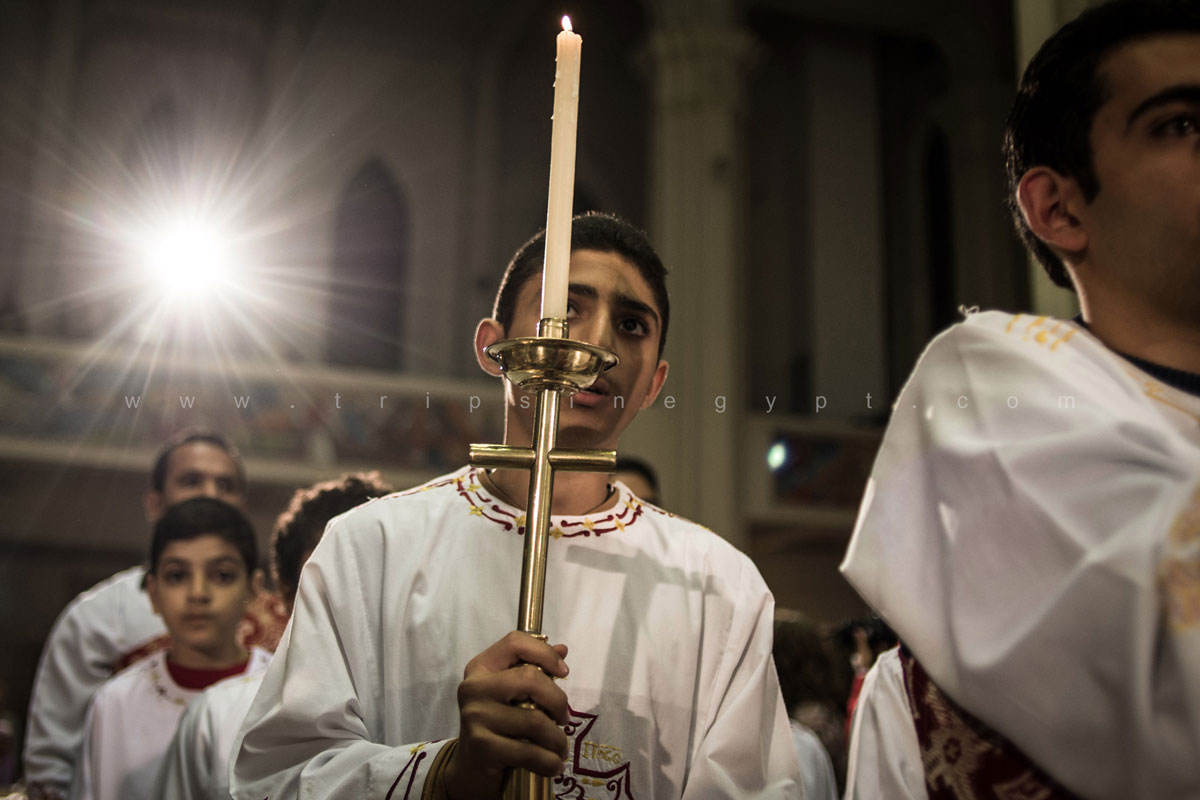 Easter is a major holiday in Egypt that is celebrated by the Coptic Christian community. The celebration of Easter, or "Pascha" as it is known in the Coptic language, follows by prayers, and a celebration that is marked with traditional foods, music, and decorations.
On the eve of Pascha, Coptic Christians attend the night vigil at their churches, breaking the fast with a special meal. On Easter morning, Coptic Christians exchange gifts and greetings with each other as well as celebrate with Egyptian traditional foods such as Easter eggs and "Kahk", a kind of cookie decorated with decorative icing and nuts.
The day after Easter is Sham El-Nassim which is Monday, it was first celebrated by the ancient Egyptians in 2700 BC, as it was related to Egyptian agriculture. On this historical day, the modern Egyptians believed that lettuce symbolizes hope at the beginning of the season, colored eggs symbolize the rebirth of life in spring, and "Fesikh" or salted fish symbolized welfare.

Egyptian Foods and Drinks on the Easter Day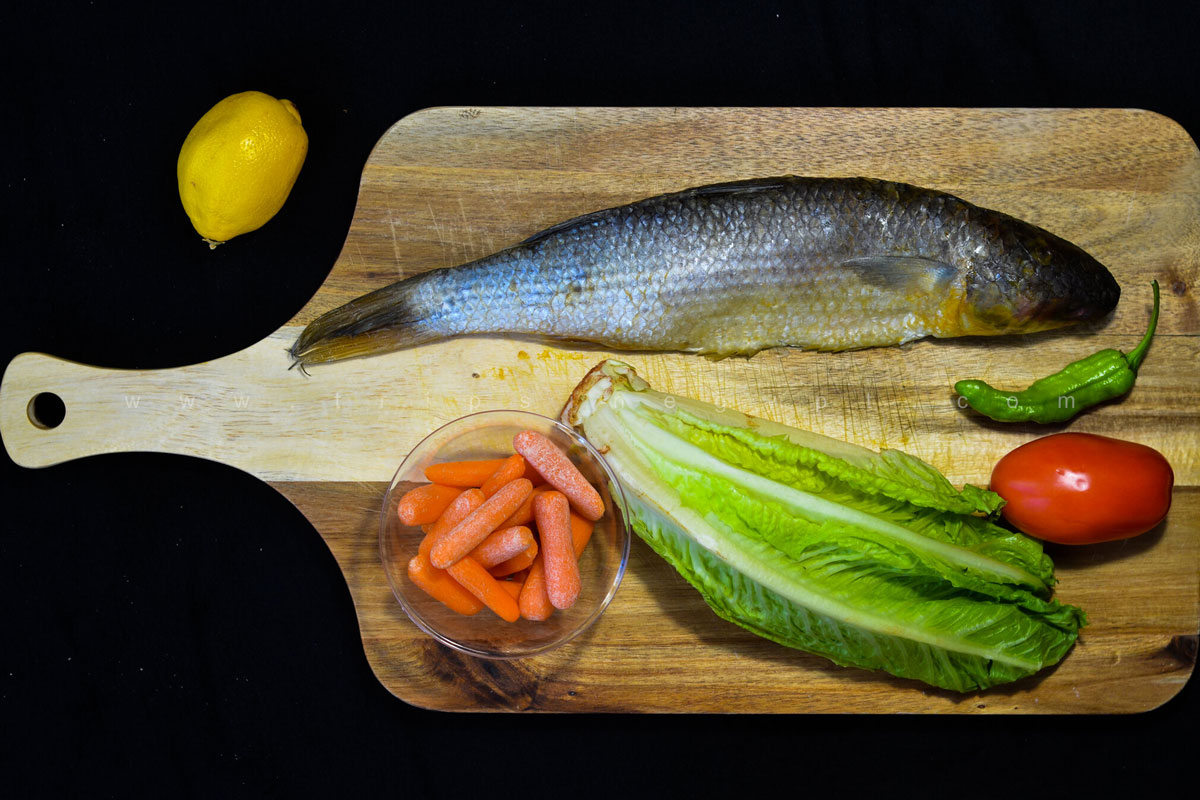 The Easter festival in Egypt is associated with traditional foods. Families enjoy spring times such as baskets of chocolate, jelly, cupcakes, cookies, muffins, and marshmallows, as well as traditional desserts like Konafa, Basbosa, and cassata. Easter festival is a time to celebrate, sing, dance, and enjoy, and there are various delicious foods and drinks to enjoy while celebrating, so we will explain the most famous and favorite food in this special festival…
There are traditional foods that any table should include such as colored boiled eggs, green onions, lettuce, and salted fish plus other food. One of the popular traditions in Sham El-Nassim is to write your wishes on the eggs and hang them to the trees in hope that the God will grant these wishes.

How the Egyptian People Celebrate the Easter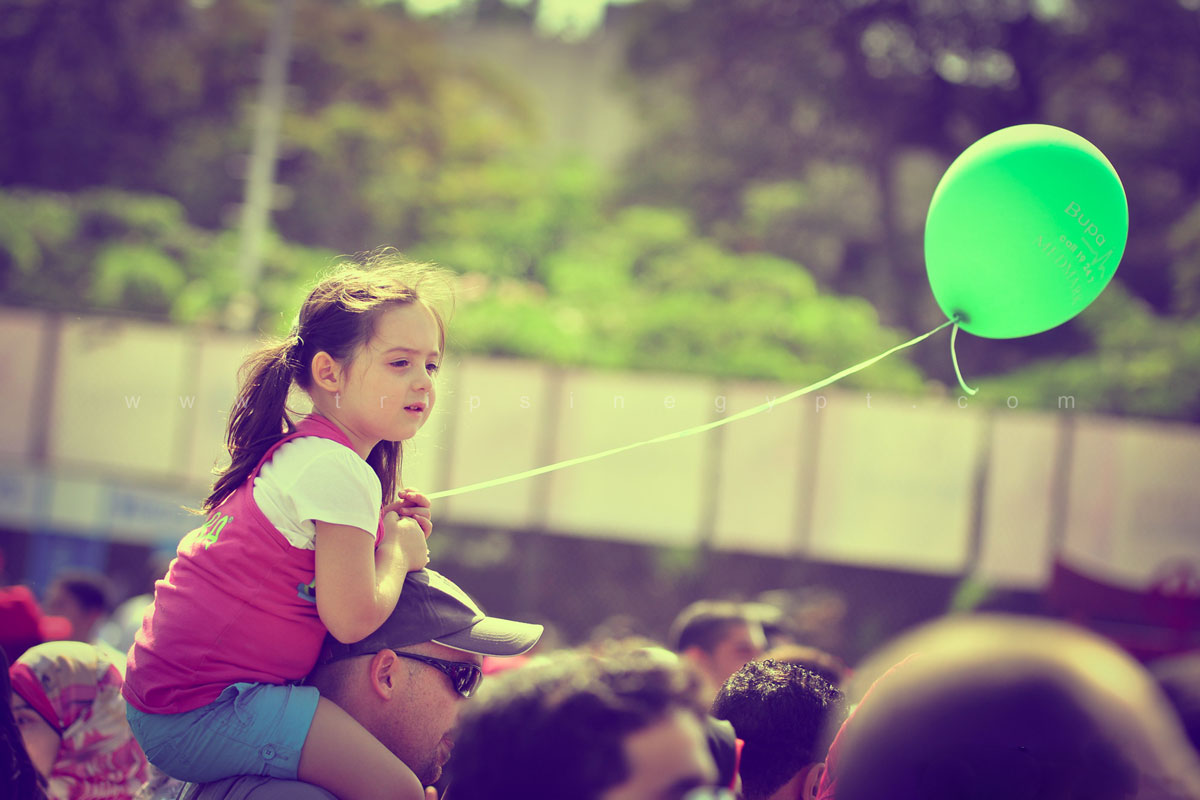 Easter is a great celebration in Egypt, and it is enjoyed by people of all ages and religions as Muslims share in these celebrations as well. The celebration is filled with various food, music, and drinks, which make it an existing holiday for all Egyptians and travelers from all over the world.
Music is also a big part of the celebrations, with traditional Coptic Easter music being sung in churches and homes across the country. Other traditional activities include decorating homes with crosses and candles. The Next day which is Monday, Egyptians celebrate Sham El-Nassim which means "Breathe the breeze" and celebrate it outdoors in green gardens, Public areas,  seas, and the zoo. You can hear the sound of the song by the famous Egyptian actor "Soad Hosny" in the streets as she sang a song for the spring, enjoy reading the amazing lyrics and try to listen to it…
"The world is spring
Stop talking about all the serious subjects
Stop, stop, and stop
The bare trees are budding
And the birds are naughty and carefree
And look, when are we going to have fun?
Now or in September?"
Just imagine how the Egyptian vibes are in EASTER!!

The Weather in Egypt During Easter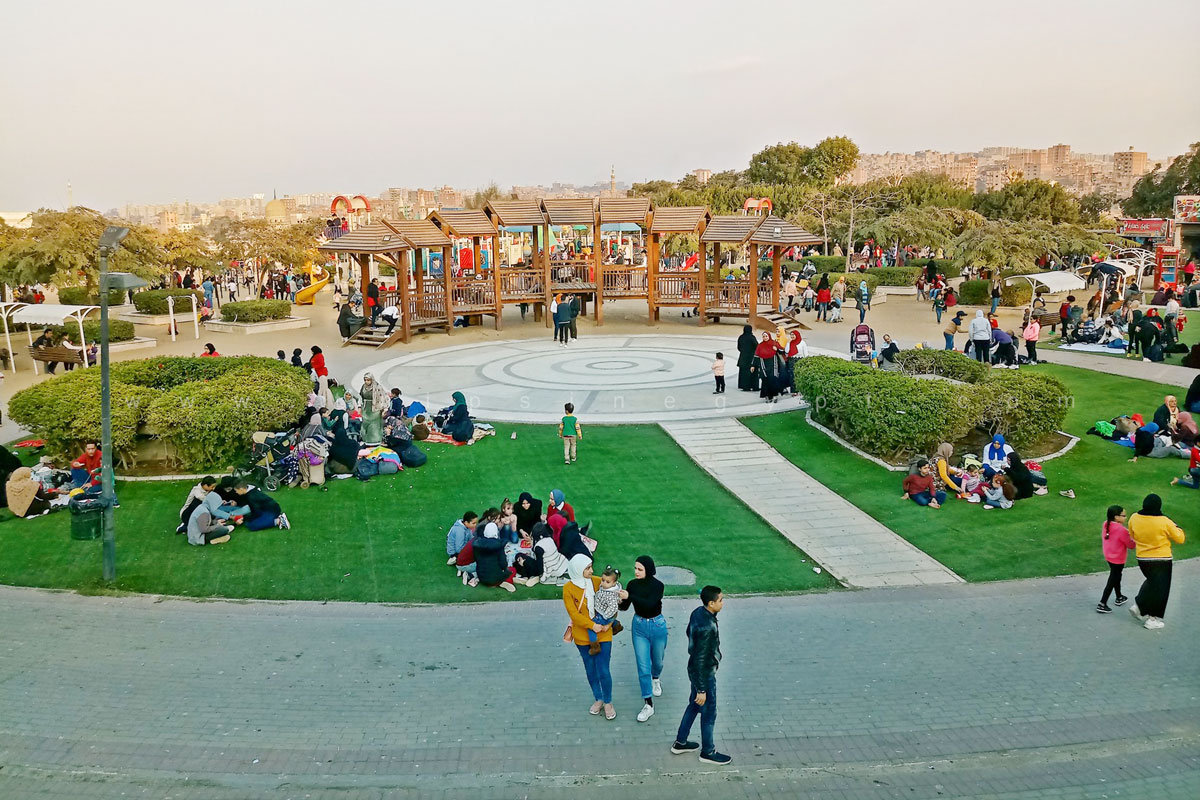 Egypt, this piece of heaven that is an immortal dream of all humanity has nice weather most of the year, however, the weather in Egypt during Easter is mostly warm, enjoyable, and sunny. Temperatures can reach up to 30°C during the day, and drop to around 12°C at night, and rainfall is rare during the spring season.
The days are long, providing plenty of time for outdoor activities or sightseeing. All in all, the weather in Egypt during Easter is perfect for a great vacation in Egypt as it suits all activities that you wish to do from visiting the Pyramids, temples, and Nile Cruises to spending unbelievable time in Hurghada and Sharm El-Sheikh.
Trips In Egypt will help you to take the most suitable decision for you based on your interests and the best time to do it in Egypt.

Best Tours and Activities to Do in Egypt During Easter
With the Easter celebration approaching, which will be on April 9th Egypt in Egypt, we assure you that it will be a breathtaking celebration to spend your vacation in Egypt. From exploring the Pyramids of Giza and the Sphinx to shopping in the ancient markets of Old Cairo and exploring the holy Islamic and Coptic sites, there is something for everyone that suit what he looks for in Egypt.
Enjoy one of our fabulous Egypt easter tours and learn about the country's history, culture, traditions, customs, and attractions during such an unforgettable festival. If you want to experience a more intimate travel experience, then we highly recommend booking your exciting tour on a Nile River cruise to enjoy the beauty of the heavenly Nile River and feel joy and happiness.
Just imagine a great vacation that you will spend on the same lands Jesus walked in such a great ceremony!!
The celebration of Easter in Egypt is a truly unique and special experience that should not be missed and if you go a vacation during this period, we make sure that you will have special feelings that will last with you forever, from the joyful vibes of Easter at Sunday to the vibrant colors of the Nile cruises in Upper Egypt to the end of the week.
Traveling to Egypt during the Easter season will give you a memorable experience for your lifetime, as spending it in such a country that is filled with history, culture, and great religious attractions, In addition, Easter decorations fill the streets and the country as whole, making Easter in Egypt an unforgettable experience to explore such a festival ever. By following its traditions and beliefs, you will be able to soak in the spirit of Easter and create a lasting memory that you will cherish for many years to come.
FAQ
What Should I Wear While Being in Egypt?
You should wear whatever you want. It is advised to wear something light from cotton or linen, comfortable and put on sunblock during your time in Egypt in the summer and wear comfortable footwear like a closed-toe shoe to sustain the sandy terrain.
What to Pack for Your Egypt Tour?
You should bring a brimmed hat and sunglasses if you not used to the Egyptian sun &pack everything you could ever need and put in a small bag so you could move easily between your destinations.
Are All Nile Cruises Available at Any Time?
Yes, it is available all years. as the Nile from Aswan to Luxor takes three to four days of sailing on Monday, Wednesday and Friday for the total cost of 600$ and the Nile cruise from Luxor to Aswan take four to five days in Saturday, Monday and Thursday for the coast of 650$.
We have experience in vacation planning for more than 10 years & our staff consists of the most professional operators, guides and drivers who dedicate all of their time & effort create the perfect vacation. All of our tours are customized by Travel, Financial & Time advisors to fit your every possible need during your time in egypt. we always keep in mind that your safety & comfort are our main priority until you return home.
Is it safe to travel to Egypt?
Yes, it is absolutely safe to travel to egypt, You will feel secure in Egypt as the current atmosphere of the country is very peaceful after the government took powerful measures like restructuring the entire tourist police to include all the important and tourist attractions in Egypt and construct an entire environment dedicated for ensuring the lives of all tourists.
What are Egypt's Visa Requirements?
They are very simples, If you want to apply for a Visa On Arrival that lasts for 30 days then you should be one of the eligible countries(check the link), have a valid passport with at least 6 months remaining and pay 25$ USD entry fee in cash. As for the E-Visa for 30 days, you should have a valid passport for at least 8 months, complete the online application, pay the e-visa fee then print the e-visa to later be presented to the airport border guard. You could be one of the countries eligible for a free visa for 90 days.
What is the Weather is Like?
The temperature of Egypt ranges from 37c to 14 c, Summer in Egypt is somehow hot and winter is cool and mild but sometimes it becomes cold at night. The average of low temperatures vary from 9.5 ¡ÆC in the wintertime to 23 ¡ÆC in the summertime and average high temperatures vary from 17 ¡ÆC in the wintertime to 32 ¡ÆC in the summertime while the temperature is moderate all along the coasts.
What is the Best Time of Visit Egypt?
It is known the best time to travel to Egypt is in the winter from September to April as the climate becomes a bit tropical, a warm atmosphere with a winter breeze. You will also be notified a week before your trip if the weather is unsafe or if any changes have been made.
Should I Give Tips in Egypt?
It is totally up to you, but if you choose to you can tip the servers at your restaurant 5-10% by handing it to them directly and 5 Egyptian Pounds as a general tip of anyone.
Can I Enter the Pyramids?
Yes, you can enter the pyramids for the small fee of 20$.
How to Enjoy Egypt During Ramadan?
Ramadan is a special time of year for Muslims that should be celebrated by non-Muslims and feel the essence of the Islamic culture. You can fast with the Muslim or just observe but you are always welcome to join the celebrations and festivals.