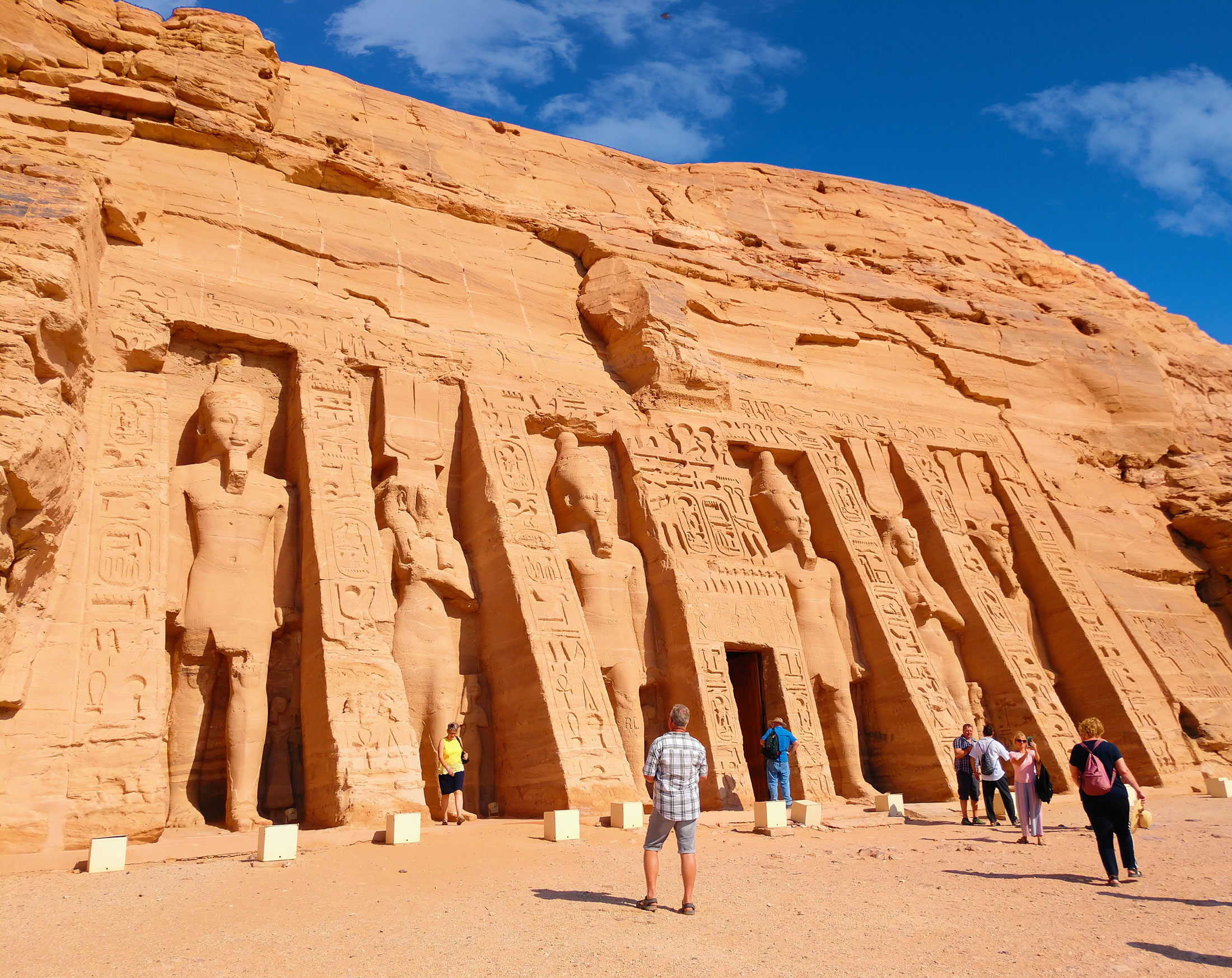 Is 8 Days Enough to Visit Egypt
Are you craving an amazing adventure? Then, a captivating country that has a rich tapestry of history, culture, and natural wonders. And the best part? You can experience its splendors in just eight days! During your tour, you will enjoy every corner from the iconic pyramids of Giza to the mesmerizing temples of Luxor, as Egypt offers an unrivaled blend of ancient marvels and modern allure. Get lost in the wonders of the Nile River, sail upon its serene waters, and witness the timeless beauty that unfolds along its banks. Worried about the weather in Egypt? Fear not! With its warm and sunny climate, Egypt welcomes you with open arms and promises a delightful escape from the ordinary.
Relax! Egypt has taken extensive measures to ensure the safety and security of its visitors, which makes it a perfect choice for an unforgettable journey for many years to come. Discover the wonders of Egypt as our comprehensive article unveils the reasons to visit Egypt, must-see attractions in Egypt, suggested itinerary in 8 days, security, tour guides, and many more to arrange your unforgettable journey, so. Let Egypt enchant you in just eight remarkable days.

Is 8 Days Enough in Egypt?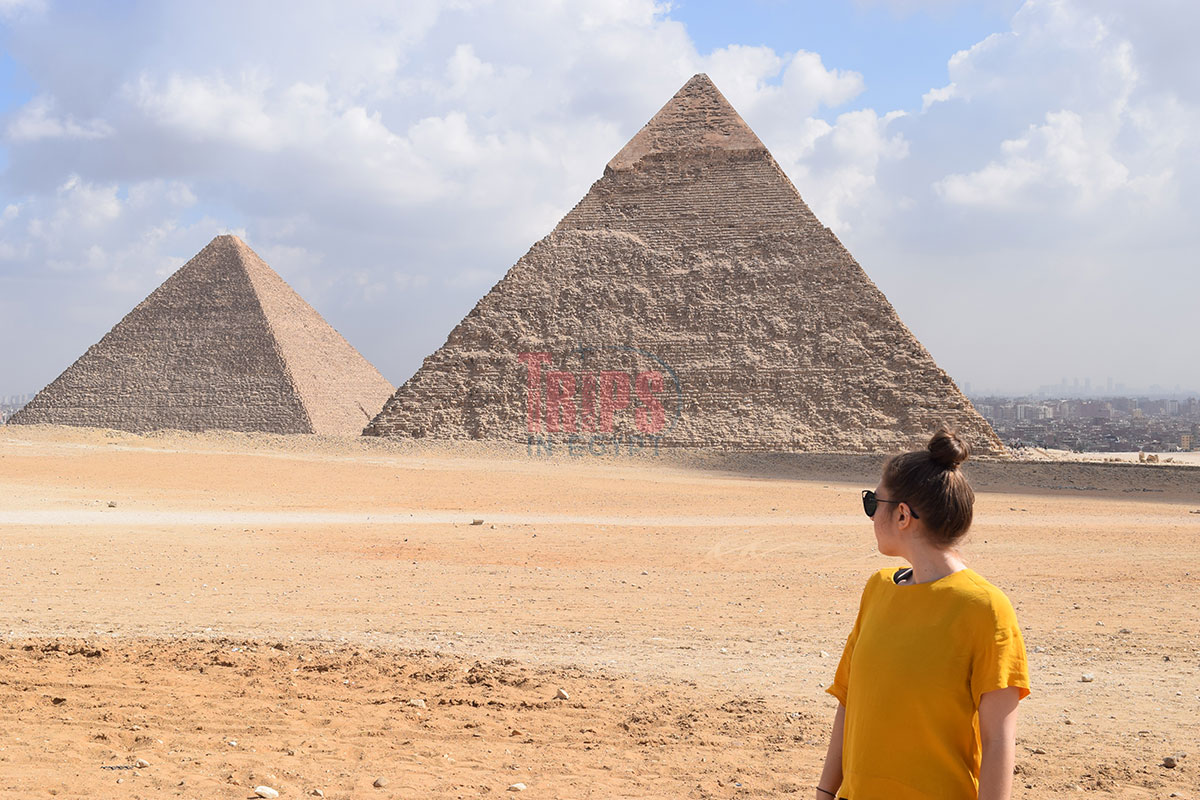 The answer is yes! 8 days in Egypt is enough to see the most famous landmarks and have a memorable trip. But it's important to plan your itinerary carefully and make the most of your time. Get lost in a mesmerizing journey through Egypt's captivating wonders in just 8 days to witness the land of wonders. This itinerary offers a perfect blend of culture, and beauty, as Egypt's allure is about to enchant you.
Day One: Arrival & Check-In with Dinner Cruise
Upon your arrival at Cairo Airport, you will find one of our representatives waiting for you to help you with all of the formal procedures. After finishing, we will drive you to our hotel in Cairo to check in. Evening time, you will be picked up from our hotel to enjoy a Dinner Cruise in Cairo, then, you will be transferred to our hotel for an overnight stay.
Day Two: Explore the Famous Pyramids
Start your Cairo & Nile Cruise tour by having your delicious breakfast, then get ready to join your tour Guide to explore Cairo's top-tourist attractions starting by visiting:
Your lunch will be served at a Pyramid view before visiting:
After enjoying your tour, you will be transferred to Cairo International Airport to catch your flight to Aswan and check in at our 5*hotel for an overnight stay.
Day Three: Witness the Golden City of Aswan
Start your third day in Aswan by having your delightful breakfast at the hotel before joining your professional tour guide to explore the prominent historical attractions in Aswan such as:
Then, you will be transferred to our Nile Cruise to check in and have your lunch on board before visiting:
You will be transferred back to our Nile Cruise to have your dinner and overnight on board.
Day Four: A Memorable Trip to the Great Temples of Abu Simbel
In the early morning, have your breakfast box and head with your tour guide to visit:
Move with your tour guide to have your lunch & dinner and overnight on board.
Day Five: Visit Edfu & Ko Ombo
Breakfast on board, then get ready to visit:
Enjoy your tasty lunch on board before visiting:
Have your dinner, and overnight on board.
Day Six: Allure the Wonders of Luxor
Enjoy your breakfast on board and check out before visiting some of the most important monuments in the world such as:
Enjoy your lunch at a local restaurant in Luxor, then get ready to visit:
After finishing your tour, we will drive you to Luxor Airport to catch your flight to Cairo and overnight at our hotel.
Day Seven: Marvel at the Magical Landmarks of Cairo
Breakfast at the hotel, then head with your tour guide to visit:
Lunch will be transferred to your lunch at the Nile View restaurant before visiting:
Museum of Islamic Art
Baron Palace
You will be transferred to our hotel for an overnight stay.
Day Eight: Ready to Return Back to Your Hotel
Enjoy your breakfast and check out of the hotel, then you will be transferred to Cairo Airport where your departure formalities will be finalized.
This itinerary offers an unforgettable journey through Egypt's captivating treasures.

What is the Average Cost For 8 Days in Egypt?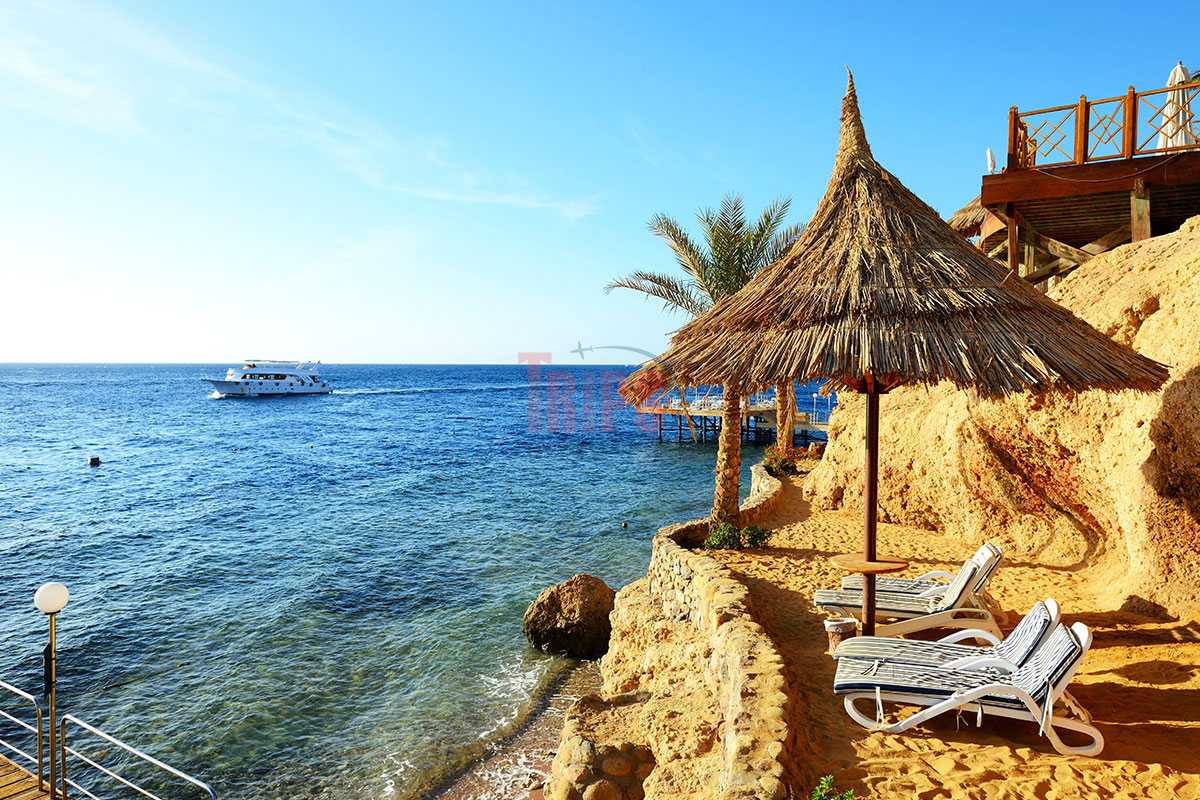 The cost of an 8-day trip to Egypt can vary based on your travel preferences and budget. On average, you can anticipate spending approximately $50 to $100 per day. This estimate covers expenses such as lodging, food, transportation, excursions, and mementos.
Here's a breakdown of the typical expenditures you might encounter during your Egypt journey:
Accommodation: Budget hotels or hostels range from $20 to $50 per night, mid-range hotels from $50 to $100 per night, and luxury hotels at $100 or more per night.

Food: Budget dining options may cost $10 to $20 per day, mid-range meals could set you back $20 to $50 per day, and luxury dining experiences may exceed $50 per day.

Transportation: Expect to pay $5 to $10 per day for public transportation, $10 to $20 per day for private transport, and $20 or more per day for guided tour transportation.

Activities: Budget-friendly activities can be around $10 to $20 per day, mid-range activities may range from $20 to $50 per day, and luxury experiences can exceed $50 per day.

Souvenirs: Budget souvenirs might cost $10 to $20 per day, mid-range souvenirs may range from $20 to $50 per day, and luxury souvenirs could exceed $50 per day.

Reasons Why You Should Visit Egypt in 8 Days?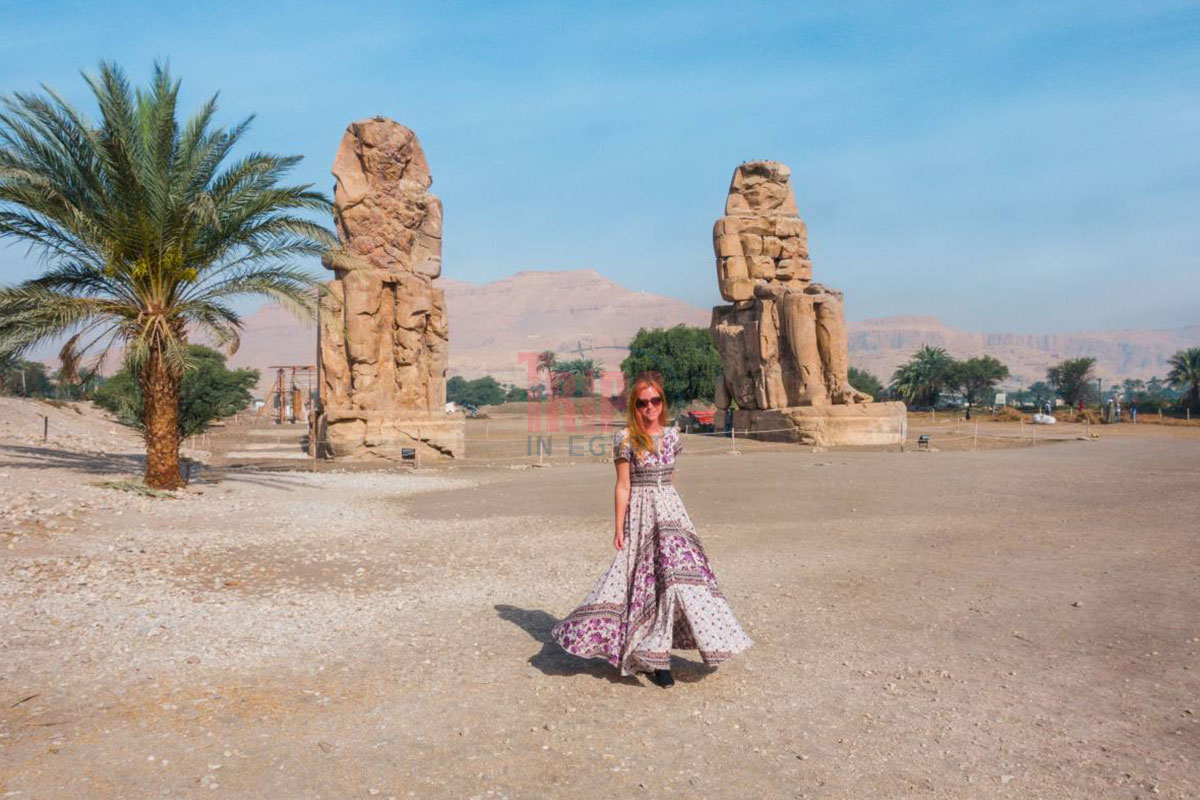 Egypt is a land of timeless wonders, ancient treasures, and vibrant culture which make it an ideal destination for those seeking an amazing adventure for a lifetime as it has the perfect elements to be visited such as.
Weather: With the golden sun casting a radiant glow upon ancient wonders, Egypt attracts travelers from all over the world to enjoy a clear blue sky and the gentle breeze carrying whispers of the Nile River. The enchanting weather of Egypt sets the stage for an unforgettable journey into the heart of a timeless civilization.
History: Egypt is a land steeped in ancient wonders, and boasts a history that spans over 5,000 years. Egypt's rich heritage continues to captivate the world and showcase its enduring legacy as a cradle of civilization.
Egyptian Hospitality: Egyptian hospitality is renowned for its warmth and generosity, where guests are treated like family members. From the moment you arrive in Egypt, you will be greeted with genuine smiles, attentive service, and a genuine eagerness to make your stay unforgettable.
Cuisine: Egyptian cuisine is a tantalizing fusion of flavors that will transport your taste buds to a world of culinary delight from the aromatic spices of Koshari and the succulent grilled kebabs to the mouthwatering sweetness of Basbousa and Kunafa. Every dish is a testament to the rich heritage and vibrant flavors that make Egyptian food truly exceptional.
Transportation: Transportation in most cities of Egypt has a well-developed transportation network, including taxis, buses, trains, metro, and domestic flights. It is advisable to plan and consider local conditions and traffic congestion when deciding on the best way to move around in Egypt.
Prices: Egypt offers incredible value for travelers with its affordable prices, which visitors to explore its ancient wonders, indulge in delicious cuisine, and enjoy luxurious accommodations without breaking the bank. Egypt's affordable prices make it an ideal destination for an enriching and budget-friendly adventure.
The Red Sea: The Red Sea is a great choice to spend time in Egypt with its stunning coral reefs, clear turquoise waters, and a plethora of marine life. The Red Sea offers exceptional opportunities for snorkeling, diving, and beach activities, making it a popular destination for leisure.
Nile Cruises: Embarking on a Nile Cruise in Egypt is an unforgettable experience that combines the breathtaking beauty of the Nile River with the rich history and cultural wonders of ancient Egypt.
Natural Treatments: Egypt is known for its natural treatment, with a rich history of utilizing natural resources such as hot springs and healing baths. Egypt has ancient practices like herbal medicine and traditional therapies that draw visitors to seek healing experiences.
Religious Significance: Religious significance provides a framework of Christianity, Islam, and Judaism for spiritual connection, ethical guidance, rituals, and communal engagement which offers a source of hope, and meaning in the face of life's challenges and existential questions.
Respect: Respecting tourists in Egypt is essential for promoting a welcoming and inclusive travel experience. By honoring their freedom, Egypt demonstrates its commitment to fostering cultural understanding. Providing a safe and secure environment allows tourists to explore Egypt with a sense of freedom and enjoyment.
Egypt promises a captivating journey filled with awe, wonder, and a profound appreciation for the rich tapestry of human civilization.

The Must-see Attraction in Egypt During Your 8 Days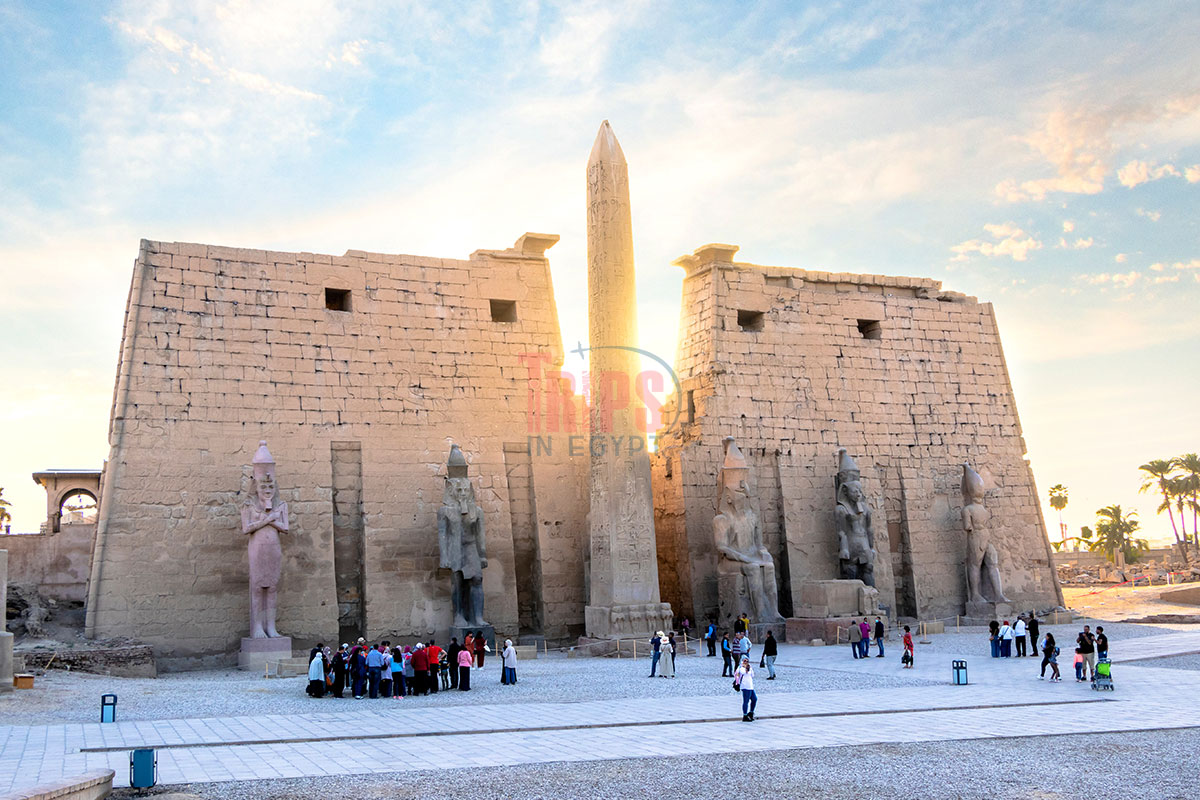 Egypt beckons visitors with its iconic treasures such as the Pyramids of Giza and the enigmatic Sphinx, alongside the majestic temples of Luxor and the Nile River's timeless allure. We will explain the must-see attractions in Egypt that you should not miss during your visit to Egypt such as:
The Pyramids of Giza
The Pyramids of Giza are one of the Seven Wonders of the Ancient World. The Pyramids showcase their burial practices and belief in the afterlife and continue to captivate visitors from around the world.
The Great Sphinx
The Great Sphinx of Giza is one of the largest and oldest statues in the world It was carved around 2500 BC and is believed to depict the Pharaoh Khafra. The Sphinx was made of limestone and had the body of a lion and the head of a human adorned with a royal headdress.
Karnak Temple
Karnak Temple is one of the most impressive and expansive temple complexes in ancient Egypt. The Temple was constructed over a span of more than 2,000 years from the Middle Kingdom to the Ptolemaic period, and dedicated to the worship of the god Amun-Ra and other deities.
Siwa Oasis
The stunning landscapes of Siwa, including vast salt lakes, towering dunes, and lush palm groves, create a picturesque oasis in the heart of the Egyptian desert. Explore historic sites such as the Oracle Temple of Amun, which make Siwa Oasis a truly unforgettable and enriching travel experience.
White Desert
The White Desert offers a stunning and photogenic experience. Adventurers can engage in activities like camping, and hiking. However, with proper planning, and a reputable travel agency, your visit will be safe and enjoyable.
Abu Simbel Temples
Abu Simbel Temples was built during the reign of Pharaoh Ramses II in 1200 BC. These magnificent temples were carved into the cliffs of the Nile River and were relocated in a massive engineering feat in the 1960s to prevent their submersion due to the construction of the Aswan High Dam.
The Grand Egyptian Museum
The Grand Egyptian Museum is a monumental structure that houses a vast collection of ancient Egyptian artifacts, including the treasures of Tutankhamun. The GEM offers visitors an unparalleled opportunity to explore the rich history of ancient Egypt.
The Valley of the Kings
The Valley of the Kings is an ancient burial that served as the final resting place for numerous pharaohs of the New Kingdom. The Valley is well-known for its rich collection of well-preserved tombs, including the famous tomb of Tutankhamun which was discovered in 1922.
The Egyptian Museum
The Egyptian Museum is a treasure trove of ancient Egyptian artifacts and one of the world's most important collections of antiquities. The Museum has over 120,000 artifacts on display and offers a fascinating journey through Egypt's rich history and civilization.
The High Dam
Aswan High Dam is a giant monumental structure that was built across the Nile River. The Dam controls the flow of the Nile, preventing floods and providing a reliable water supply for irrigation and electricity generation.
The Red Sea Beaches
The amazing beaches of the Red Sea offer a captivating blend of natural splendor and unparalleled serenity. The beaches of the Red Sea have crystal-clear waters and powdery white sands, they create a mesmerizing backdrop that effortlessly lures visitors into a state of tranquility.
Alexandria Library
Alexandria Library was a large and significant library and research institute in Alexandria in Ancient times. The library's architectural grandeur and tranquil ambiance create an inviting space for individuals to immerse themselves in the wealth of human knowledge, fostering a sense of discovery and a love for lifelong learning.
Egypt boasts a plethora of captivating attractions and undiscovered hidden gems, beckoning visitors with its rich tapestry of wonders waiting to be explored.

How Safe Are Tourists in Egypt?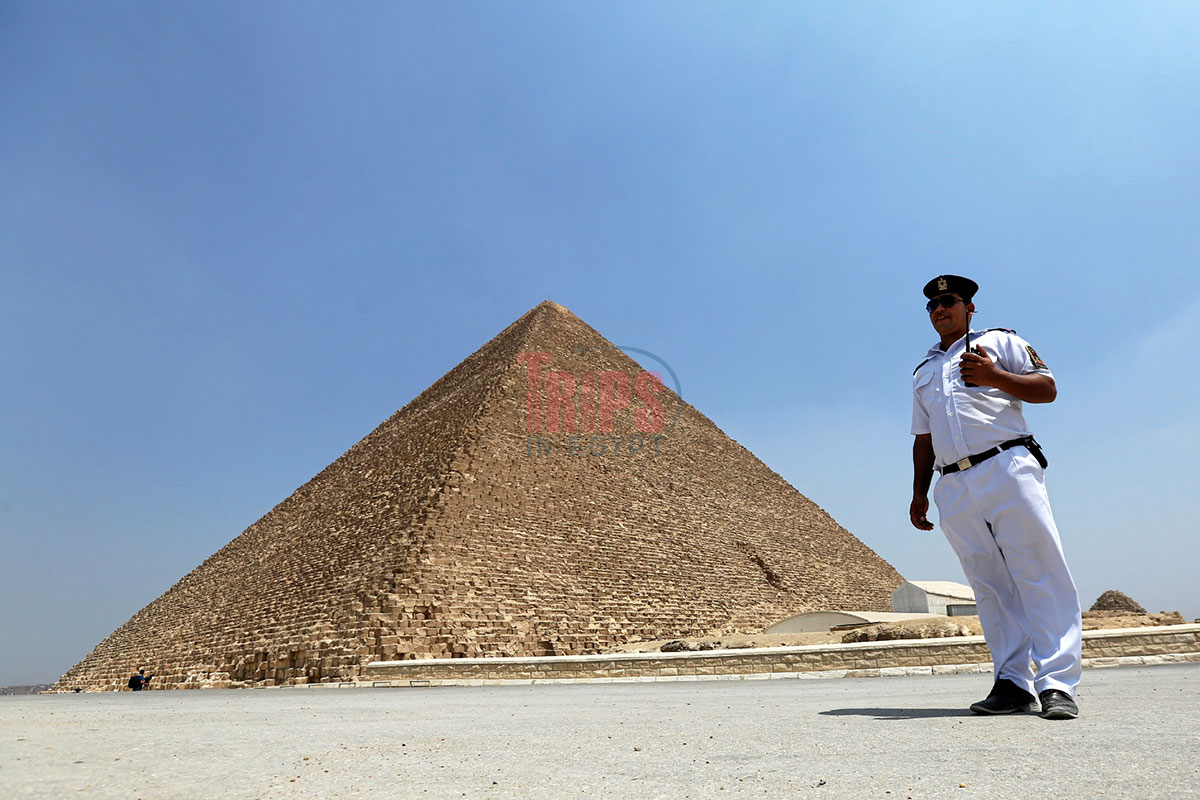 Egypt is generally a safe place to visit as the country has taken significant measures to enhance security for tourists and ensure their safety. The Egyptian government has implemented comprehensive security protocols at major tourist sites and hotels, additionally, the local population is known for its hospitality and friendliness towards visitors, which make it a welcoming destination. By exercising basic precautions and following travel advisories, tourists can have a memorable and enjoyable experience exploring Egypt's rich history.

Conclusion
To wrap things up; Egypt offers a captivating experience that can be embraced within the span of eight days. Enjoy visiting the vibrant culture, indulge in mouthwatering cuisine, and witness the enchanting history that spans millennia.
Experience the magic of Egypt through our 8 days Egypt itineraries. Immerse yourself in the rich history, culture, and beauty of this captivating land. From the bustling streets of Cairo to the serene banks of the Nile River, our itinerary offers a journey like no other. Discover the wonders of Egypt and create lifelong memories. Book your adventure with Trips in Egypt today and embark on an unforgettable exploration!
FAQ
What Should I Wear While Being in Egypt?
You should wear whatever you want. It is advised to wear something light from cotton or linen, comfortable and put on sunblock during your time in Egypt in the summer and wear comfortable footwear like a closed-toe shoe to sustain the sandy terrain.
What to Pack for Your Egypt Tour?
You should bring a brimmed hat and sunglasses if you not used to the Egyptian sun &pack everything you could ever need and put in a small bag so you could move easily between your destinations.
Are All Nile Cruises Available at Any Time?
Yes, it is available all years. as the Nile from Aswan to Luxor takes three to four days of sailing on Monday, Wednesday and Friday for the total cost of 600$ and the Nile cruise from Luxor to Aswan take four to five days in Saturday, Monday and Thursday for the coast of 650$.
We have experience in vacation planning for more than 10 years & our staff consists of the most professional operators, guides and drivers who dedicate all of their time & effort create the perfect vacation. All of our tours are customized by Travel, Financial & Time advisors to fit your every possible need during your time in egypt. we always keep in mind that your safety & comfort are our main priority until you return home.
Is it safe to travel to Egypt?
Yes, it is absolutely safe to travel to egypt, You will feel secure in Egypt as the current atmosphere of the country is very peaceful after the government took powerful measures like restructuring the entire tourist police to include all the important and tourist attractions in Egypt and construct an entire environment dedicated for ensuring the lives of all tourists.
What are Egypt's Visa Requirements?
They are very simples, If you want to apply for a Visa On Arrival that lasts for 30 days then you should be one of the eligible countries(check the link), have a valid passport with at least 6 months remaining and pay 25$ USD entry fee in cash. As for the E-Visa for 30 days, you should have a valid passport for at least 8 months, complete the online application, pay the e-visa fee then print the e-visa to later be presented to the airport border guard. You could be one of the countries eligible for a free visa for 90 days.
What is the Weather is Like?
The temperature of Egypt ranges from 37c to 14 c, Summer in Egypt is somehow hot and winter is cool and mild but sometimes it becomes cold at night. The average of low temperatures vary from 9.5 ¡ÆC in the wintertime to 23 ¡ÆC in the summertime and average high temperatures vary from 17 ¡ÆC in the wintertime to 32 ¡ÆC in the summertime while the temperature is moderate all along the coasts.
What is the Best Time of Visit Egypt?
It is known the best time to travel to Egypt is in the winter from September to April as the climate becomes a bit tropical, a warm atmosphere with a winter breeze. You will also be notified a week before your trip if the weather is unsafe or if any changes have been made.
Should I Give Tips in Egypt?
It is totally up to you, but if you choose to you can tip the servers at your restaurant 5-10% by handing it to them directly and 5 Egyptian Pounds as a general tip of anyone.
Can I Enter the Pyramids?
Yes, you can enter the pyramids for the small fee of 20$.
How to Enjoy Egypt During Ramadan?
Ramadan is a special time of year for Muslims that should be celebrated by non-Muslims and feel the essence of the Islamic culture. You can fast with the Muslim or just observe but you are always welcome to join the celebrations and festivals.