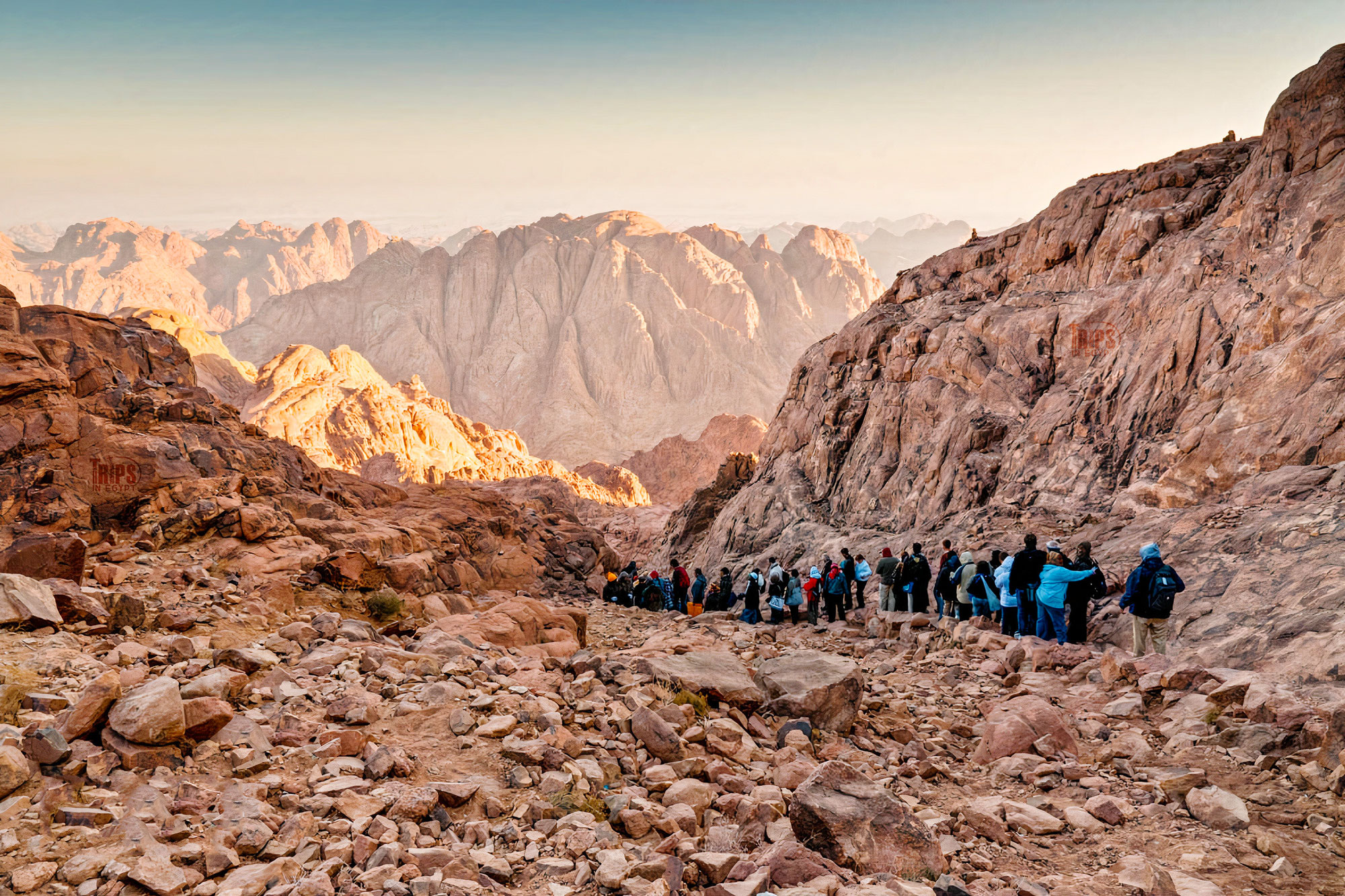 Mount Sinai (Jabal Moses)
Mount Sinai (Jabal Moses) is a sacred Mountain that has breathtaking views and provides a wonderful atmosphere for those who love the beauty of nature and pilgrims from all over the world as they exchange stories passed down through the years. Once you descend to this amazing mountain, you will feel a sense of amazement that wraps your mind and spirit, and you will feel a deep connection with the Lord.
Jabal Moses is more than just a natural wonder; it is also one of the key Sinai attractions, being the sacred mountain where Moses received the Ten Commandments from the Lord. This article will take you on an unforgettable journey to discover all things related to the natural beauty of Mount Sinai.

Geographical Location of Mount Sinai
Mount Sinai is situated on the Sinai Peninsula in northeastern Egypt. This impressive Mountain of Sinai rises to 2,285 meters and draws pilgrims and travelers from all over the world.
Its harsh, rocky terrain and arid climate contribute to its distinctive geographic features in this desert region. The surrounding area is primarily a desert environment, with arid, rocky terrain and sparse vegetation. The mountain itself is a stark contrast to the barren landscape of the Sinai Peninsula.
How Can I Reach Sinai, Egypt?
By Air: This is the easiest way to reach Sinai is by flying into one of the airports in the area such as Sharm El Sheikh International Airport or Taba International Airport.
By Road: If you are in Egypt and want to travel by road, you can reach Sinai by driving your car or taking a bus. The most common road is via the Suez Canal Bridge which connects the mainland with the Sinai Peninsula.
By Bus: There are also bus services available from Cairo and other major Egyptian cities to Sinai.
The peak of the Sinai Peninsula can be reached on foot with around 3,750 steps in three hours which symbolizes your amazing journey of penitence. Many pilgrims choose to take a night bus from Cairo to the top in time for the beautiful sunrise.

The Historical Journey of Mount Sinai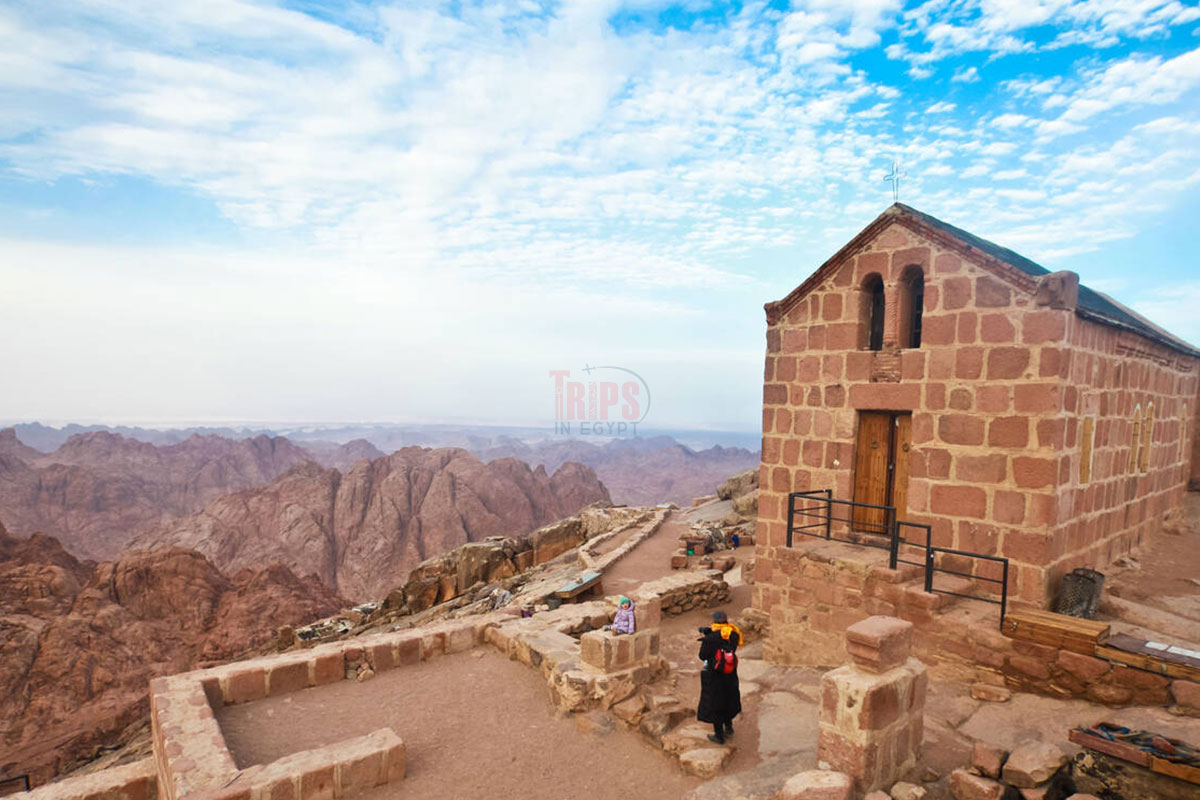 The Mount of Sinai has great importance in Judaism, Christianity, and Islam as it is believed to be the place where Moses received the Ten Commandments from the Lord.
Biblical Account
The biblical story of Mount Sinai is important to its historical relevance as Moses led the Israelites out of Egypt and received the Ten Commandments from the Lord on Mount Sinai.
Early Christian Pilgrimage
Mount Sinai became a popular pilgrimage destination when Christianity spread. The location drew monastic groups seeking peace and spiritual prayers. During the sixth century, the famed Saint Catherine's Monastery was founded near the Mount of Sinai.
Islam
Mount Sinai has religious importance in Islam as well and it is stated in Quran as the location where Moses talked to God. The mountain is known as Jabal Moussa in Arabic, and Muslims regard it as a sacred spot.
The historical journey of Mount Sinai includes biblical narratives of Moses and the Israelites, the creation of Saint Catherine's Monastery, and its significance in Judaism, Christianity, and Islam.

The List of the Ten Commandments Given by Moses at Mount Sinai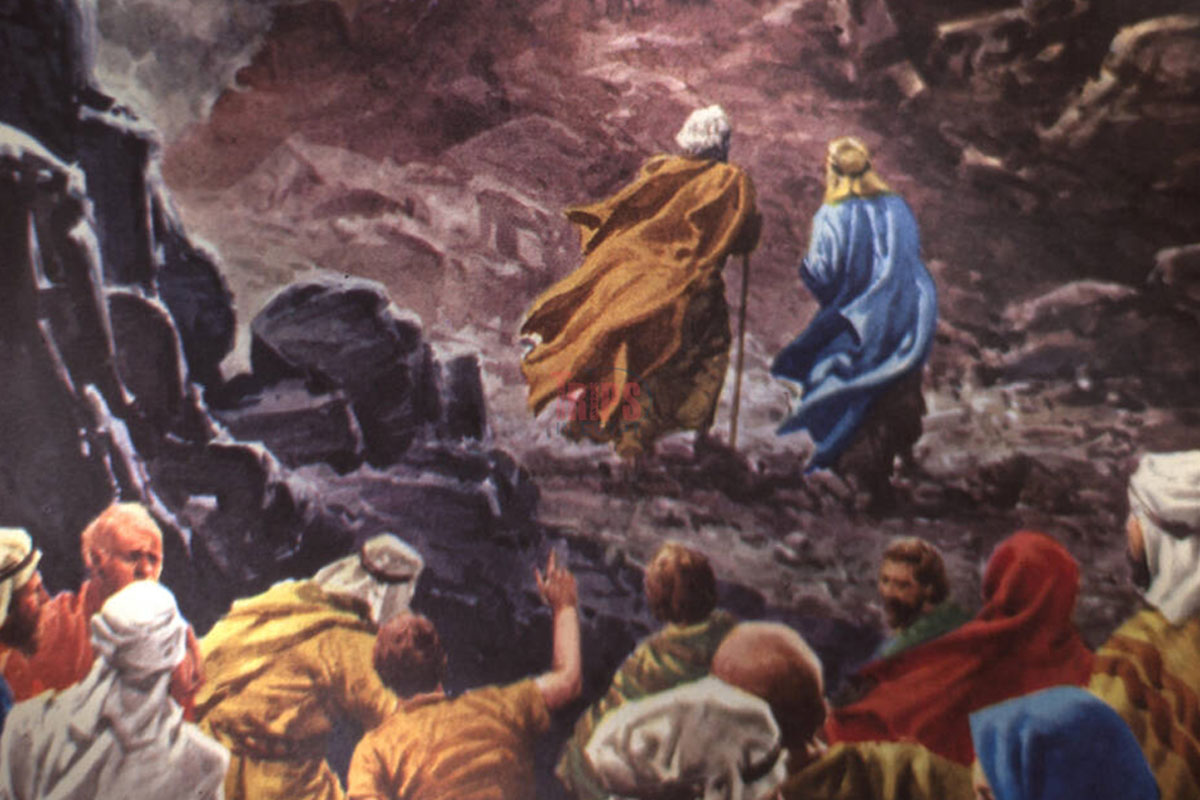 1. "Thou shalt have no other gods before me". Exodus 20:3
The Meaning: God wants the best for you, if you place something else ahead of Him in your life, it will be more difficult for Him to bless you.
2. "Thou shalt not make unto thee any graven image". Exodus 20:4
The Meaning: Anything other than God that you worship is a "graven image." Cars, sports, clothes, and even our professions are risky idols to adore as they may all go, but God is eternal, so we should only pray for Him.
3. "Thou shalt not take the name of the Lord thy God in vain". Exodus 20:7
The Meaning: This includes using the name of God as a swear word, or claiming to be a Christian but not living or acting how Jesus would want you to.
4. "Remember the Sabbath day, to keep it holy". Exodus 20:8–10
The Meaning: Sunday or Sabbath is a day when we all go to church and worship God while also learning how to be better Christians. Keeping the Sabbath holy entails doing our best throughout the day to remember the Lord.
5. "Honor thy father and thy mother". Exodus 20:12
The Meaning: It is important to show our parents respect, and this looks different for everyone, but we should always try to love and care for those who care for us first.
6. "Thou shalt not kill". Exodus 20:13
The Meaning: This a simple but important rule for anyone.
7. "Thou shalt not commit adultery". Exodus 20:14
The Meaning: Men and women should make promises to each other when they get married, as these promises are important, and breaking them causes deep sadness for them. Keeping those promises helps men and women to stay happy and have happy lives.
8. "Thou shalt not steal". Exodus 20:15
The Meaning: It is important to God that His believers are honest with each other, and taking anything that doesn't belong to you is stealing, and it is against His commandment.
9. "Thou shalt not bear false witness against thy neighbor". Exodus 20:16
The Meaning: This one is about honesty, if you lie to someone, you are "bearing false witness," and will cause harm to yourself and others.
10. "Thou shalt not covet". Exodus 20:17
The Meaning: Covet means to want something that belongs to someone else. The person who covets will be led to break all the other commandments.
Mount Sinai in the Quran & Bible
| | | |
| --- | --- | --- |
| The Order | Commandments in the Quran | Corresponding in the Bible |
| First Commandment | Do not associate others with God. | Thou shalt have no other gods before me. |
| Second Commandment | Honor your parents. | Honor thy father and thy mother. |
| Third Commandment | Do not kill your children for fear of poverty. | Thou shalt not kill. |
| Fourth Commandment | Do not come near indecencies, openly or secretly. | Thou shalt not commit adultery. |
| Fifth Commandment | Do not take a life except justly. | Thou shalt not kill. |
| Sixth Commandment | Do not come near the property of the orphan except to enhance it. | Do not covet his slaves, or his animals, or anything of thy neighbor. |
| Seventh Commandment | Give full measure and weigh with justice. | Remember the Sabbath day, to keep it holy. |
| Eighth Commandment | Whenever you testify, maintain justice even regarding a close relative. | Thou shalt not bear false witness against thy neighbor. |
| Ninth Commandment | Fulfill your covenant with God. | Thou shalt not take the name of the Lord thy God in vain. |
| Tenth Commandment | Follow God's path and not any other. | Thou shalt not make unto thee any graven image. |
The Significance of the Ten Commandments
The Ten Commandments were the bedrock of the people of Israel as they shaped their morals over time. These commandments represented a sacred link between Israel and God and made obedience important for the society and maintaining the connection with God. Disregarding these Ten Commandments affected not only society but also jeopardized the relationship between the people of Israel and God.

Things to Do in the Sinai Mount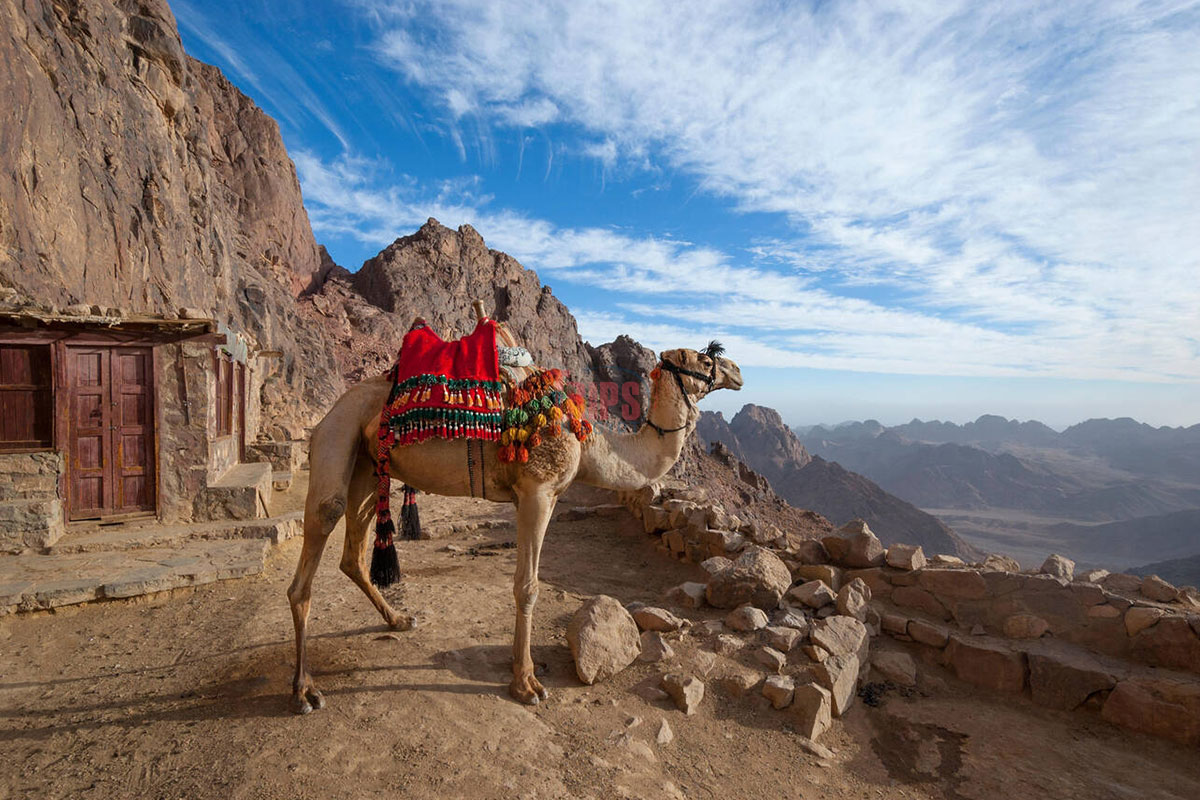 1. Hike to the Summit
It is important to know that there are two main paths to reach the summit of the mountain which are the Camel Path and the Repentance Steps. The majority of hikers will follow the camel way which is gradual and it was a curved trail that leads up to the summit of the mountain. The two of these roads are in a small location known as the Seven Elders of Israel or "Elijah's Hollow". The Steps of the Journey of Repentance is a steeper path of 3750 steps that were cut up by monks.
2. Explore St. Catherine's Monastery
The monastery of Saint Catharine was named after St. Catherine (Kistery's daughter), who was tortured to death by her father after she converted about fifty of his supporters to Christianity. Saint Catherine's Monastery is one of the greatest centers in the world of religious pilgrimage as it valuables collection of ancient icons and texts after the Vatican's, and it is said to be built exactly on the side of the Burning Bush.
3. Sunset at Mount Sinai
You will enjoy peace on a sunset walk to Mount Sinai where the sky's fascinating colors change as the sun sets over the Sinai Peninsula. The peaceful atmosphere improves your experience and it provides a wonderful and calm interaction with nature. Take in the changing colors to make your Mount Sinai trek an amazing journey.
4. Stargazing around the Mount Sinai
Did you know that Sharm El-Sheikh is one of the greatest spots on the earth to stargaze? Well! Sharm El-Sheikh has breathtaking resort cities on the coast that receive very little pollution. You can walk to Mount Sinai which is one of the greatest ways to enjoy your unique experience. If trekking is not your style, then taking a desert safari with a traditional Bedouin meal will be more enjoyable.
5. Experience the Bedouin Culture
The Mount of Sinai has great camps to enjoy traditional Bedouin meals cooked on the "Zarb" while enjoying listening to the traditional music of the Bedouins. You can also about Bedouin culture while exchanging tales with other visitors over a warm fire.
6. Experience Desert Safari
The desert safari in the area near the mountain is an exciting experience that allows you to explore the Egyptian desert landscape and learn about Bedouin traditions. Once you arrive at the desert, you can experience the excitement of riding a quad bike through the sand dunes and have a traditional Bedouin culture with a delicious dinner and traditional entertainment.
7. Discover The Colored Canyon
A walk to the Colored Canyon proves why it was given that name, as the canyon's walls which rise up to sixteen stories are among the most colorful and wonderful rock formations in the Sinai Desert. These colors were formed by water erosion on sandstone and limestone, and it is likened to the Jordanian city of Petra, however, the scenery here is natural and has never been altered by human civilization.
8. Photography
You explore beautiful landscapes and religious sites through your lens and capture the interplay of light and shadow on mountains and monasteries. Do not miss the opportunity to capture the breathtaking views you will see along the way, just allow your camera to tell the tale of the wonderful sights to generations to come.

The Best Time to Visit Mount Sinai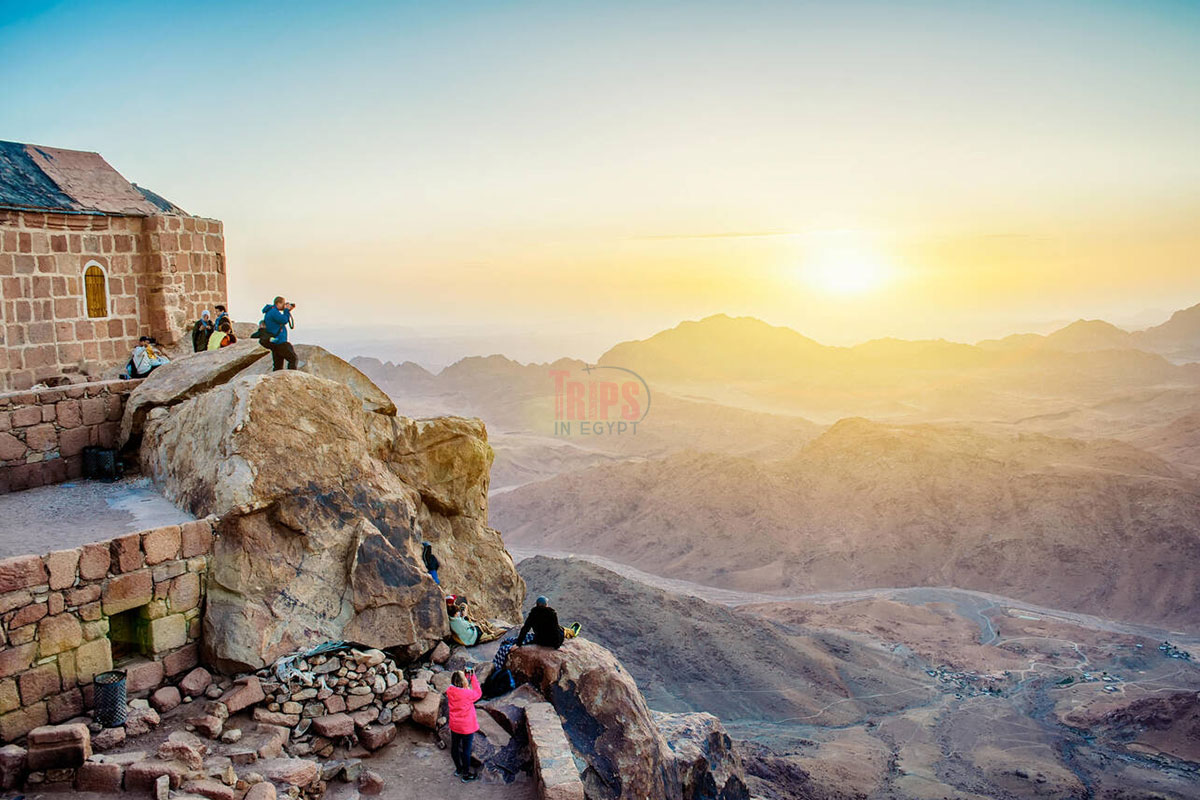 The best time to visit Mount Sinai is during the colder months of the year from October to April as the temperature is more acceptable for outdoor activities and the daytime temperatures range between 20 and 25 degrees Celsius with colder nights and evenings.
If you want to climb Mount Sinai, then, the best times to do it are late afternoon or early morning as the temperatures are nicer and the sights are more breathtaking.

Best Tour Itinerary to Mount Sinai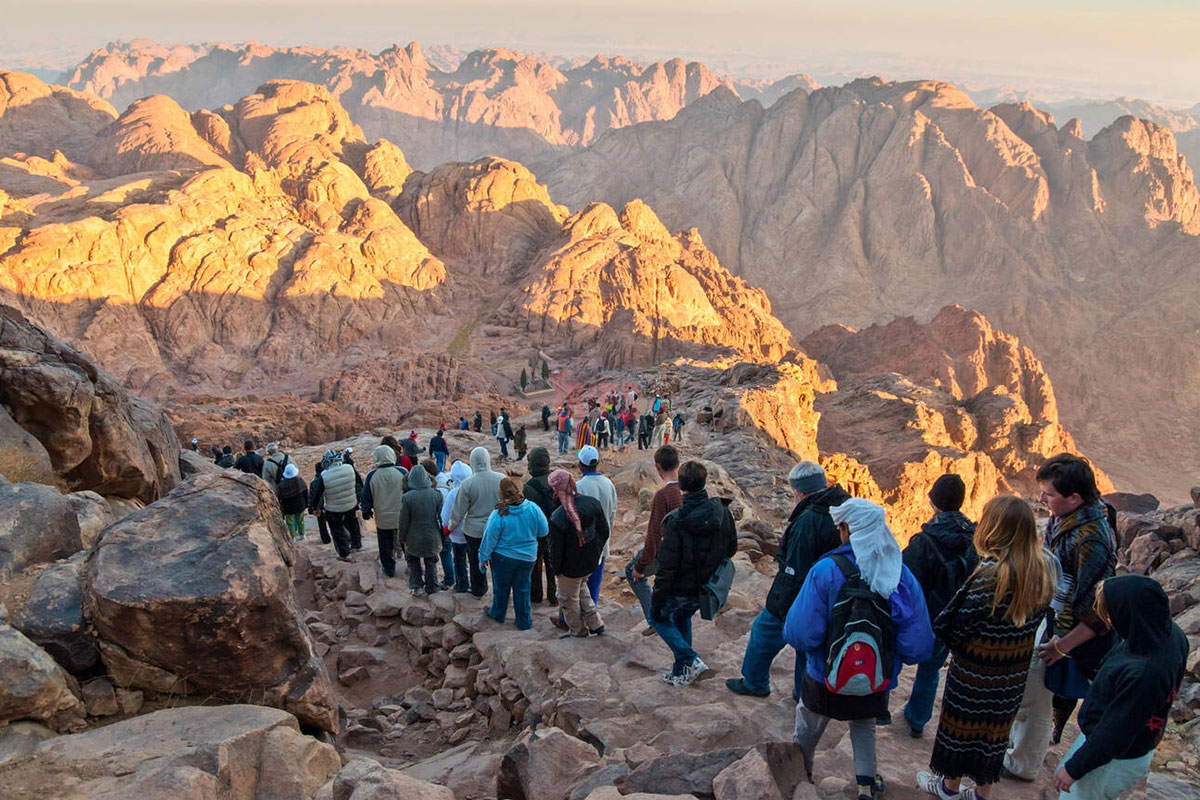 Day One: Experience Mount Sinai as we will arrange for a comfortable pick-up from your hotel in Cairo, followed by a 6-hour drive in a private modern air-conditioned vehicle to St. Catherine where you can relax, enjoy a delicious dinner, and overnight at our night.
Day Two: By 02:00 a.m., you will be transferred from your hotel to visit Mount Sinai. Then, you will go down the mountain by 07:00 am to visit St Catherine Monastery.
After enjoying your time, you will get back to your hotel to have breakfast and check out the hotel, then you will be transferred to Cairo to end your trip to Mount Sinaiain from Cairo.

Explore Sinai's Treasures, One Tour at a Time
Your visit to Mount Sinai is a transformative experience that leaves a lasting deep appreciation for the power. Trips In Egypt offers various Egypt vacation packages for your unforgettable experience in the Sinai Peninsula. From exploring the intriguing history and enchanting locations to thrilling things to do, our operation department will take care of everything. Contact us now to make your dream Egypt vacation come true!
FAQ
What Should I Wear While Being in Egypt?
You should wear whatever you want. It is advised to wear something light from cotton or linen, comfortable and put on sunblock during your time in Egypt in the summer and wear comfortable footwear like a closed-toe shoe to sustain the sandy terrain.
What to Pack for Your Egypt Tour?
You should bring a brimmed hat and sunglasses if you not used to the Egyptian sun &pack everything you could ever need and put in a small bag so you could move easily between your destinations.
Are All Nile Cruises Available at Any Time?
Yes, it is available all years. as the Nile from Aswan to Luxor takes three to four days of sailing on Monday, Wednesday and Friday for the total cost of 600$ and the Nile cruise from Luxor to Aswan take four to five days in Saturday, Monday and Thursday for the coast of 650$.
We have experience in vacation planning for more than 10 years & our staff consists of the most professional operators, guides and drivers who dedicate all of their time & effort create the perfect vacation. All of our tours are customized by Travel, Financial & Time advisors to fit your every possible need during your time in egypt. we always keep in mind that your safety & comfort are our main priority until you return home.
Is it safe to travel to Egypt?
Yes, it is absolutely safe to travel to egypt, You will feel secure in Egypt as the current atmosphere of the country is very peaceful after the government took powerful measures like restructuring the entire tourist police to include all the important and tourist attractions in Egypt and construct an entire environment dedicated for ensuring the lives of all tourists.
What are Egypt's Visa Requirements?
They are very simples, If you want to apply for a Visa On Arrival that lasts for 30 days then you should be one of the eligible countries(check the link), have a valid passport with at least 6 months remaining and pay 25$ USD entry fee in cash. As for the E-Visa for 30 days, you should have a valid passport for at least 8 months, complete the online application, pay the e-visa fee then print the e-visa to later be presented to the airport border guard. You could be one of the countries eligible for a free visa for 90 days.
What is the Weather is Like?
The temperature of Egypt ranges from 37c to 14 c, Summer in Egypt is somehow hot and winter is cool and mild but sometimes it becomes cold at night. The average of low temperatures vary from 9.5 ¡ÆC in the wintertime to 23 ¡ÆC in the summertime and average high temperatures vary from 17 ¡ÆC in the wintertime to 32 ¡ÆC in the summertime while the temperature is moderate all along the coasts.
What is the Best Time of Visit Egypt?
It is known the best time to travel to Egypt is in the winter from September to April as the climate becomes a bit tropical, a warm atmosphere with a winter breeze. You will also be notified a week before your trip if the weather is unsafe or if any changes have been made.
Should I Give Tips in Egypt?
It is totally up to you, but if you choose to you can tip the servers at your restaurant 5-10% by handing it to them directly and 5 Egyptian Pounds as a general tip of anyone.
Can I Enter the Pyramids?
Yes, you can enter the pyramids for the small fee of 20$.
How to Enjoy Egypt During Ramadan?
Ramadan is a special time of year for Muslims that should be celebrated by non-Muslims and feel the essence of the Islamic culture. You can fast with the Muslim or just observe but you are always welcome to join the celebrations and festivals.