Fascinating Egypt Nile Cruises Packages
Boarding a Nile cruise is everyone's dream, especially if it is with the best affordable prices and unique offers just like our Egypt Nile cruise packages that are customized in high technology to suit all of the sophisticated tastes who search for beauty in the things around them. Our Egypt Nile cruise packages will allow you to enter the heart of Egypt to witness the impressive ruins of the Ancients and visit the remarkable landmarks that were established by great Egyptians Pharaohs.
By sailing onboard one of our Nile cruises, you'll have the chance with the help of our professional tour guides to discover the greatness of the Ancient Egyptians building in Luxor & Aswan such as Hatshepsut, Luxor, Philae, Edfu, and Karnak temples, plus visiting the mysterious Valley of the Kings, and much more. It's time to discover Egypt by extraordinary way through booking one of our fabulous Egypt Nile cruise packages.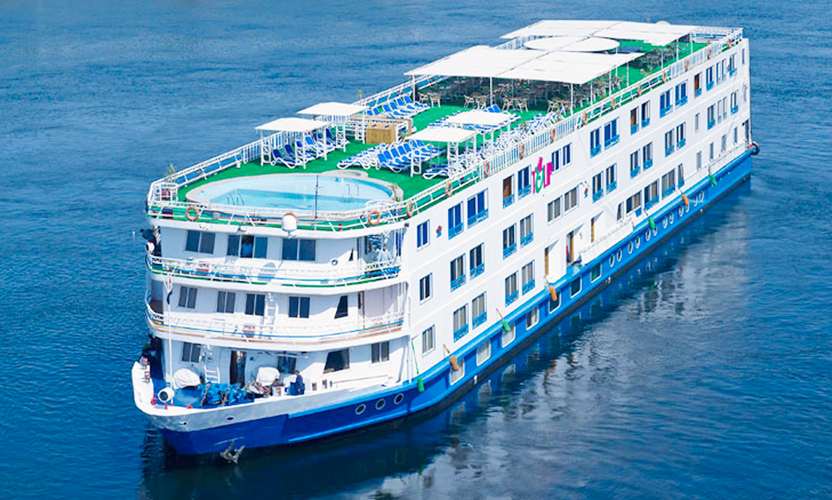 From

675

$ / PERSON
Wonderful 7 Night Nile Cruise from Luxor to Aswan Enjoy a vacation Onboard a deluxe Nile cruise to explore the ancient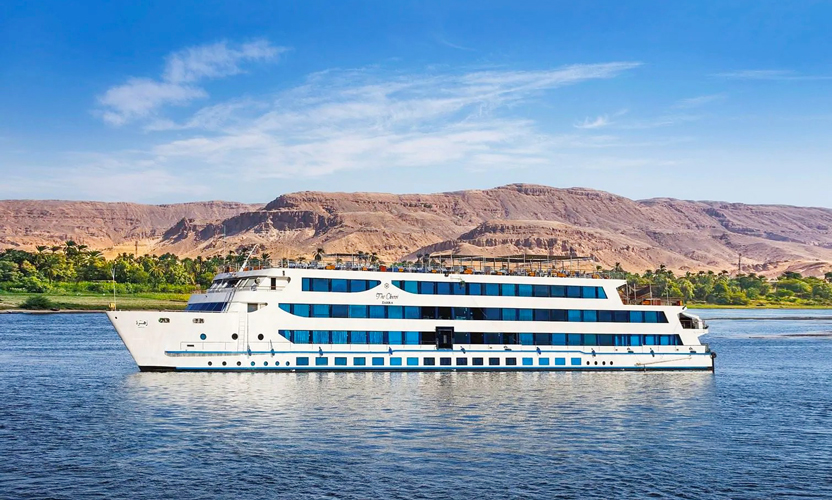 From

475

$ / PERSON
Fancy 5 Days Nile Cruise Luxor to Aswan Take the opportunity to enjoy 5 days Nile cruise Luxor to Aswan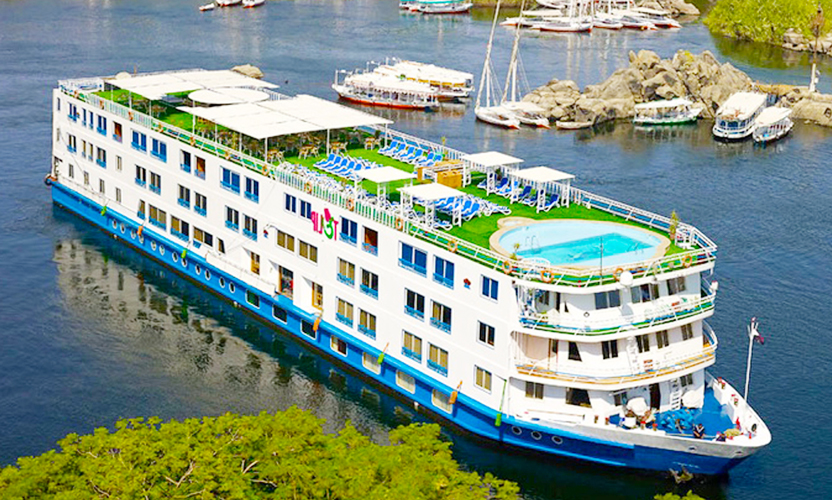 From

675

$ / PERSON
Wonderful 7 Night Nile Cruise Itinerary Aswan to Luxor Board one of our magical Nile cruises and sail through the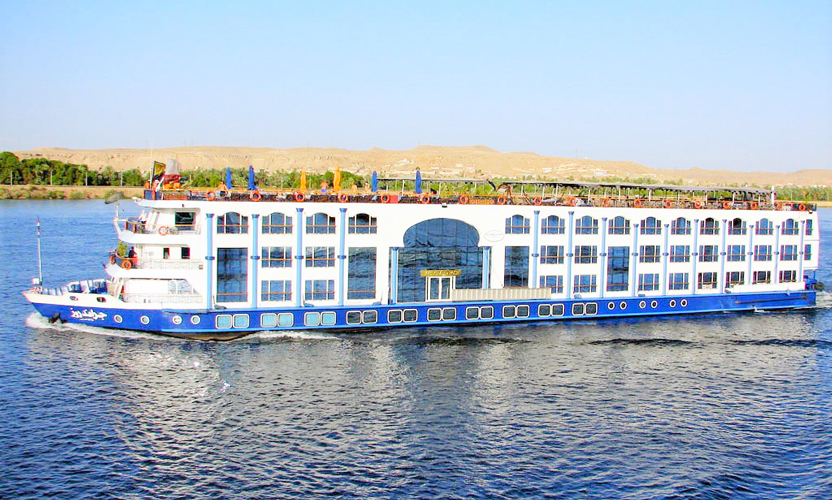 From

485

$ / PERSON
Breathtaking 4 Days Nile Cruise Aswan to Luxor Itinerary Witness the ancient Egyptian landmarks in upper Egypt through our 4 days
∘ Egypt Travel Blogs
We provide you more information about Nile cruise and best time to visit Egypt. Check more and Know everything about Egypt.
What Can You Visit While Boarding Our Egypt Nile Cruise Packages?
While boarding our 5* luxury floating hotel, you'll get a terrific opportunity to head to the most interesting attractions in Luxor & Aswan and here are brief notes on the landmarks you'll see.
⦿ Luxor Attractions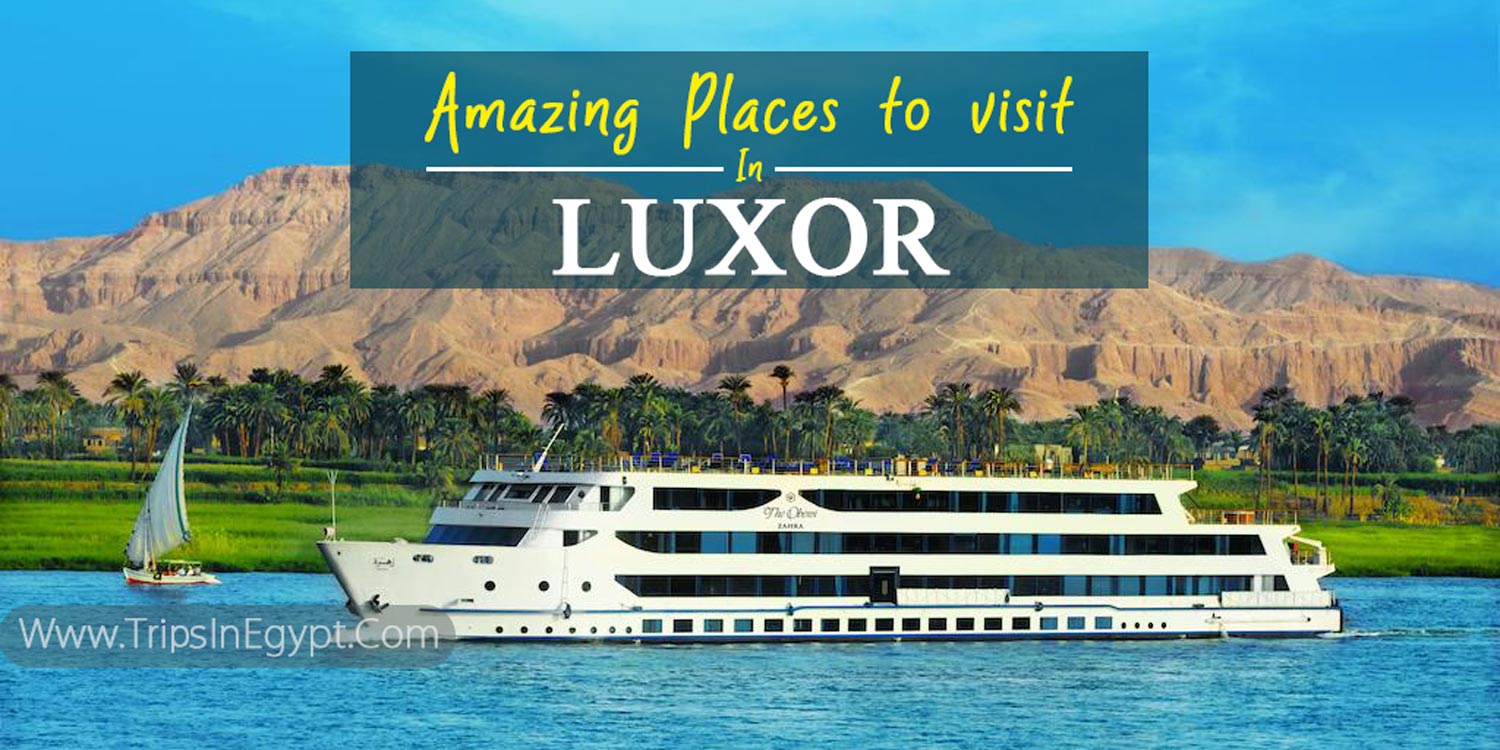 In Luxor: you'll sail to Luxor, the city which was built in the location of the ancient capital of Egypt that contains a large number of monuments that narrate a great deal of Egypt's history that can be witnessed through visiting :
⦿ Aswan Attractions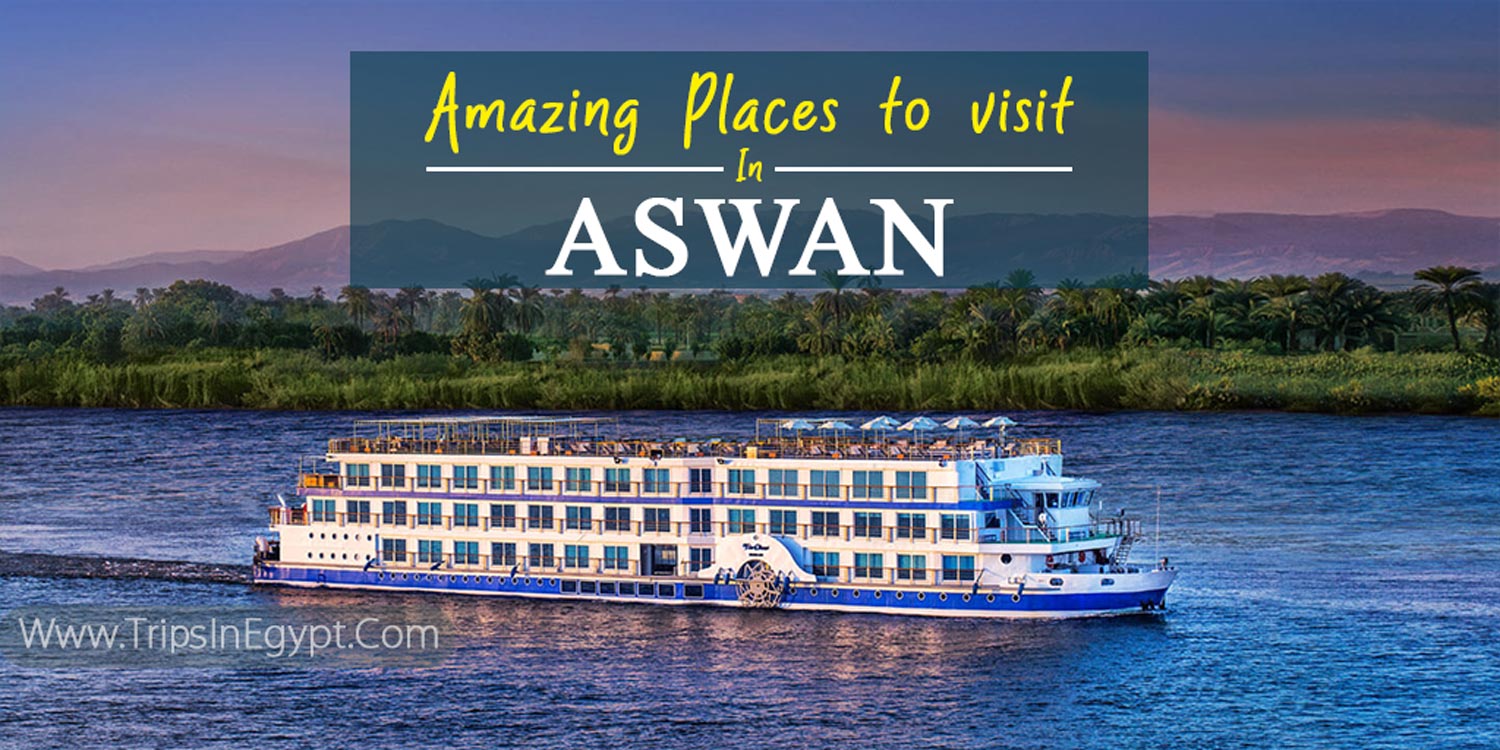 In Aswan: you'll be a very lucky person to have the chance of heading to the amazing Nubian city while choosing one of our Egypt Nile cruise packages that will permit you to discover all about the ancient and modern attractions in that city starting from:
How To Enjoy Best Honeymoon Through Our Egypt Nile Cruise Packages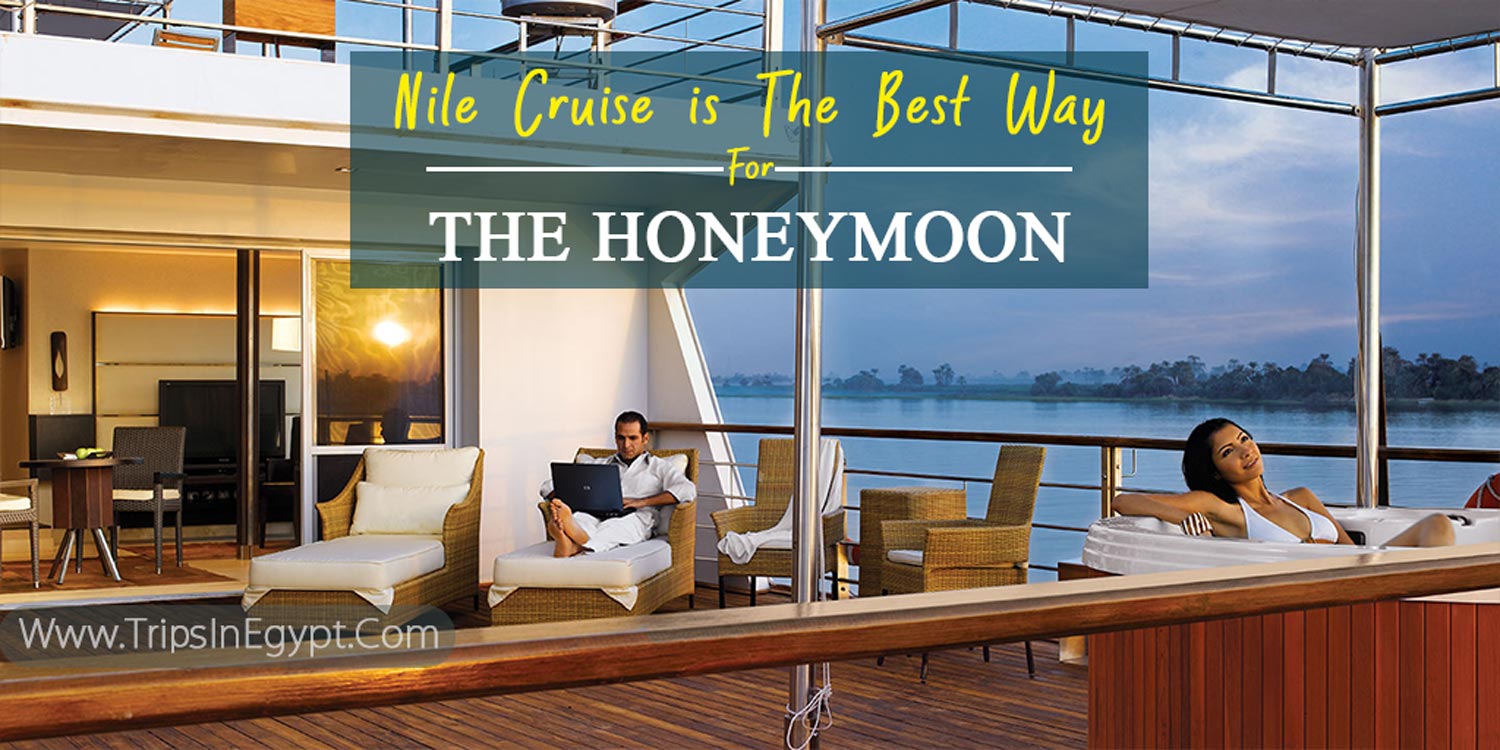 No better way to spend your honeymoon with your soul mate than boarding Nile River cruises that give you the opportunity to have a private cabin for both of you with a Nile view & all the required facilities from a gymnasium, a perfect swimming pool, all the most favorable soft drinks, internet access, and much more than this.
Having your Egypt honeymoon packages on the board of a Nile cruise is the most wonderful things to be done to have the imaginary trip that you intend to have with your partner. So to start a truly happily ever after life, book our Egypt Nile cruise packages to enjoy all of our offers with truly reasonable prices.
Where Does a Nile Cruise Start from??
There are two destinations from which you can start your Nile cruise tours. The first destination to start from is Luxor and such a tour takes 5 days Nile cruise from Luxor to Aswan to enjoy the attractions of both Luxor & Aswan through which you'll be able to visit both the East and West Banks of Luxor that include the majority of Luxor's attractions.
Your second destination will be from Aswan to Luxor and such a trip has a duration of 4 days Nile cruise from Aswan to Luxor that also allow you to discover all the secrets and mysteries of both cities.In order to enjoy a tour to Abu Simbel Temples, you'll need to book Egypt Nile cruise packages that are on Lake Nasser. "Trips in Egypt" guarantee that you'll spend such an unforgettable time touring around the location of the two majestic temples of Abu Simbel and with the help of your skillful tour guide, you'll know all about the history of those fantastic temples.
Facilities on The Nile Cruises
Large panoramic opening windows.
Private bath with bathtub, hairdryer.
All cabins are air-conditioned with individual controls.
Nonsmoking cabins.
Doctor on calls on board.
LED TV within house music and video channels.
Mini Bar & room service.
Telephone system with international calls.
Swimming Pool and sundeck.
Gymnasium.
Safe box in each cabin.
Laundry service & housekeeping.
All major credit cards accepted.
Why Choose "Trips in Egypt"
Our offers don't have any limits and that is the main reason for customizing our Egypt Tours Packages, which contain more destinations to visit while being in the land of Pharaohs such as Cairo, Alexandria, Hurghada, El-Gouna, Sharm El-Sheikh, and more so don't hesitate in contacting us and let us know what the best tour is for you. You can also customize your trip yourself through visiting our Egypt Travel Planner that will give you the key to real happiness.
Nile cruise vacation – best way to travel Egypt, watch the video to know more: