The heavenly beauty of Egypt is better revealed onboard a Nile River cruise where the sweet smile of the heavens will reflect across the waters of the Nile and reveal all the wonders of ancient Egypt and showcase all of its incredible divinity and marvelous beauty. Onboard, the Nile cruise is all the means of comfort and relaxation plus the finest means to explore the historical attraction of ancient Egypt. Between the immoral golden cities of Luxor and Aswan is of kind collection id archaeological attractions dating back to more than 4500 years filled with legendry tales and true beauty.

The Best Time For A Nile River Cruise
The most important factor in booking a Nile cruise is knowing the best time of booking a Nile cruise and the best time to book and enjoy a Nile cruise is between October and April when the climate and temperature are manageable at that time.
Best Time for Nile Cruise in Winter
The best time to board a Nile cruise is in the winter from October and April where the entire beauty of the Nile is at your disposal and the climate is warm accompanied by a relaxing winter breeze up to 21 C (70 F).  Any time in the winter is the best time to enjoy your vacation in Egypt and complete it with a journey across the Nile cruise.
Best Time for Nile Cruise in Summer
The summer in Egypt is associated with high temperature and extreme heat that would reach up to 40 °C from July to September but if you find yourself in Egypt at the end of the summer and wishes to board a Nile cruise then you should never miss the chance to board the cruise.


What to Pack For Nile Cruise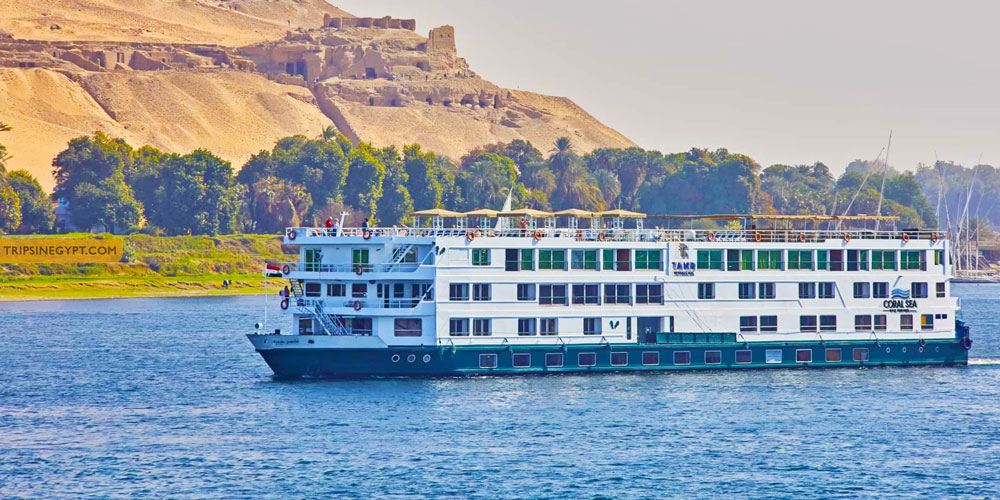 When being in Egypt and boarding a Nile cruise every traveler must bring light clothes made from cotton or linen with comfortable footwear like closed shoes to be able to move easily. Sunglasses, sun-block cream, a brimmed hat is also very useful to stand the sun. A universal adaptor for all electronic devices, a local Egyptian sim card, and a personal VPN to stay connected at all times. A back bag filled with all the documents and money that you could need.


Enjoy the Best Egypt Nile River Cruises
All the glory and beauty of Egypt are waiting for on board a Nile cruise and at the right time, everything is better witnessed and explored. Never miss the chance to cast your eyes on the magical allure of Luxor and Aswan across the greatest monuments ever built in the history of mankind through our Egypt Nile River Cruises.