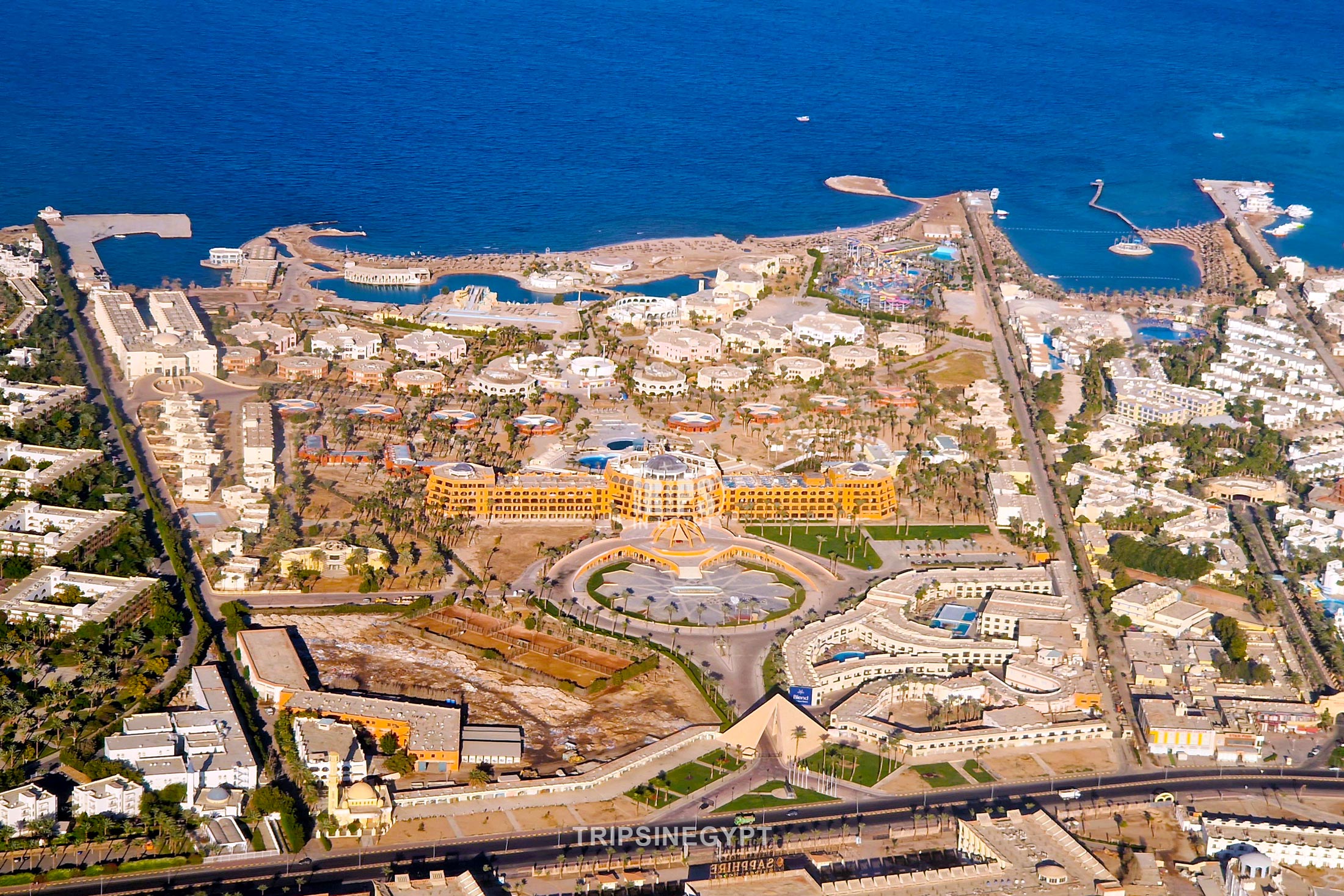 How to Enjoy Hurghada
The Red Sea is Egypt's eastern border that is between Egypt or Africa and Asia. It's famous for its nature and beauty. The Red Sea is a visit in the last 20th century because of its famous cities and beaches. Hurghada is a famous coastal tourist center. It's located in the south of Egypt on the Red sea.
Hurghada is one of Egypt's most attractive beaches in recent times. Hurghada symbols the mix between sea beauty and desert beauty. That mix makes the favorite destination that you had to decide to visit even once in your life. If you're planning excursions in Hughada and wondering how to make the most of your time there, this guide is for you. Here are some tips on how to enjoy Hurghada to the fullest:

The Climate & Best Time to Visit Hurghada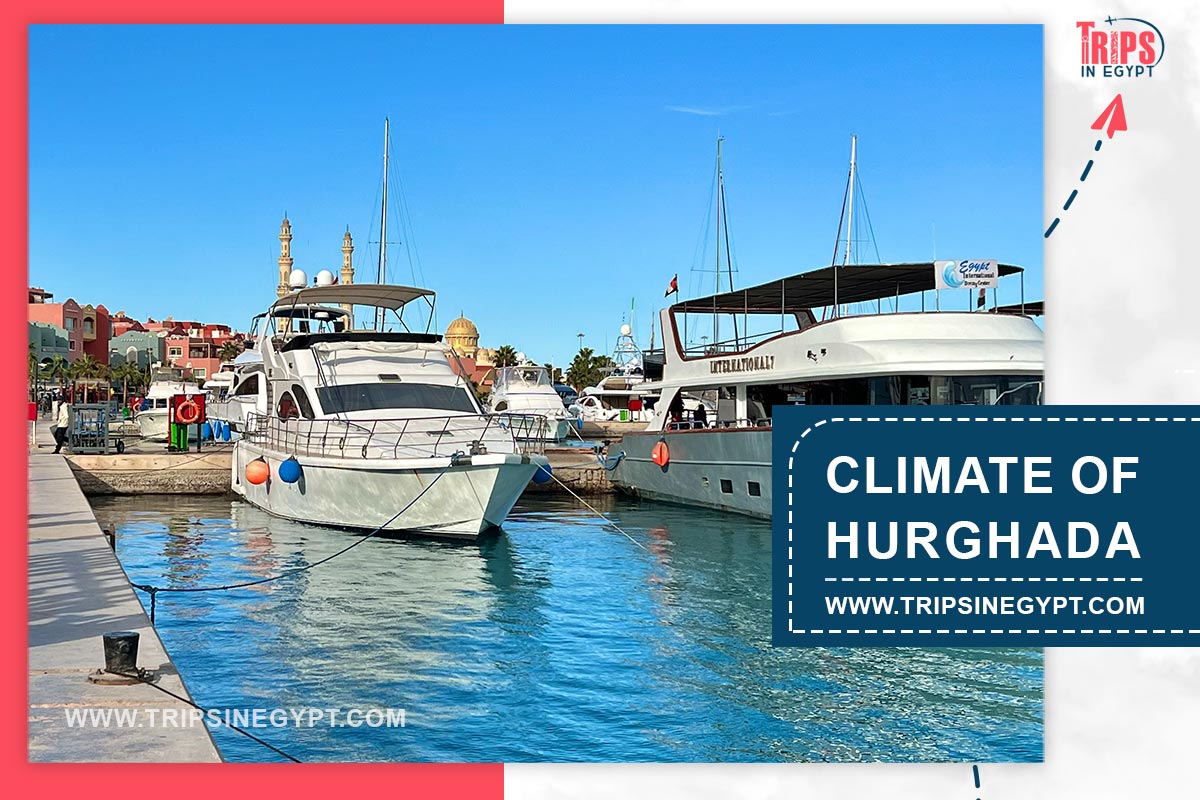 Its wonderful climate makes it a tourist destination that all come and go due to the famous name that makes it special and specialized to be attractive to go and take your holiday's rest. It's suitable to be visited all around the year. In summer you can enjoy the beautiful beaches and the landscapes. In winter you can enjoy the desert and the related islands. So, let's go on a quick visit to Hurghada and its famous attractions from your seat.

Enjoy Hurghada's Private Beaches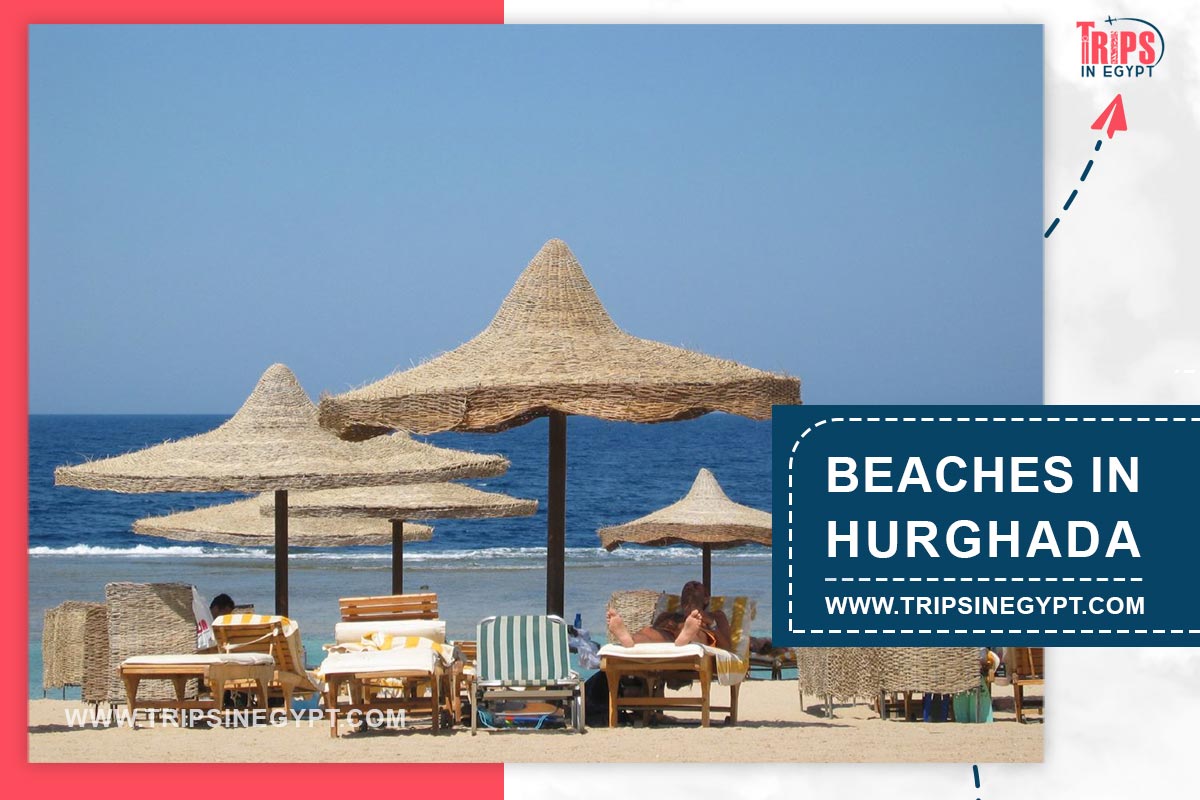 Where you can find your privacy and yourself. Here you can get out of your doubts and your stress. Hurghada is famous for its longest beaches and resorts some steps make you enter the best landscapes and the best journey you can ever do in your life.
- Hurghada Long Beach
It's located less than 14 km from the airport of Hurghada. You can enjoy 1100M of golden sand and a wonderful shore along. That all comes beside the service of 5 stars hotels that contains 4 restaurants that provides sea meals and Italian meals also. 6 swimming pools, 12 bars, tennis courts, kids club along the shore with chairs to sunbed. That's besides rooms you can have to enjoy your day or your night.
- Hurghada Marriot Beach
It's about 5KM away from Hurghada Marine and 11 km away from Grand Aquarium Hurghada. It's famous for that the most luxurious rooms and suites in this sea. The hotel has eight restaurants, some of which have bars. One of them is located on a small island. Other amenities include an outdoor heated swimming pool, diving center, and gym. The hotel also has a tennis court, games room, and kids club.
- Makadi Bay Beach
It is located about 30 kilometers south of Hurghada on the Red Sea. Makadi Bay is a tourist attraction in Hurghada, there's the desert with its white sand and the sea with its blue water make a special mix that makes it the best to have a lot of sea and desert activities.

Enjoy Boat Trips in Hurghada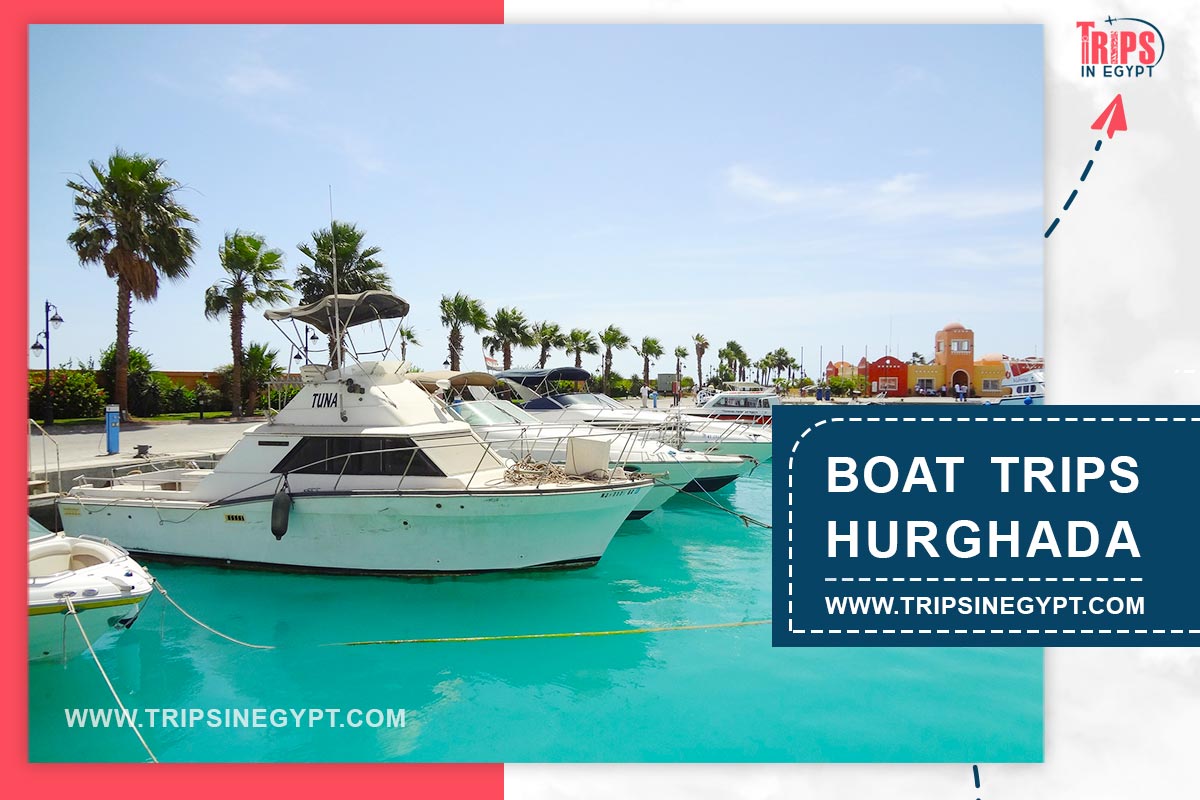 One of the sea activities you can have in Hurghada, and can be special to have like the offer to go across the wonderful beaches and the blue water. During that trip you can do lots of activities in Hurghada like visiting the rest of Hurghada that you hadn't seen well, you can go diving, and you can do a lot of water sports also. We can start by visiting places that you won't forget.
One of the sea activities you can have in Hurghada, and can be special to have like the offer to go across the wonderful beaches and the blue water. During that trip you can do lots of activities like visiting the rest of Hurghada that you hadn't seen well, you can go diving, and you can do a lot of water sports also. We can start with visiting places that you won't forget

Enjoy Giftun Island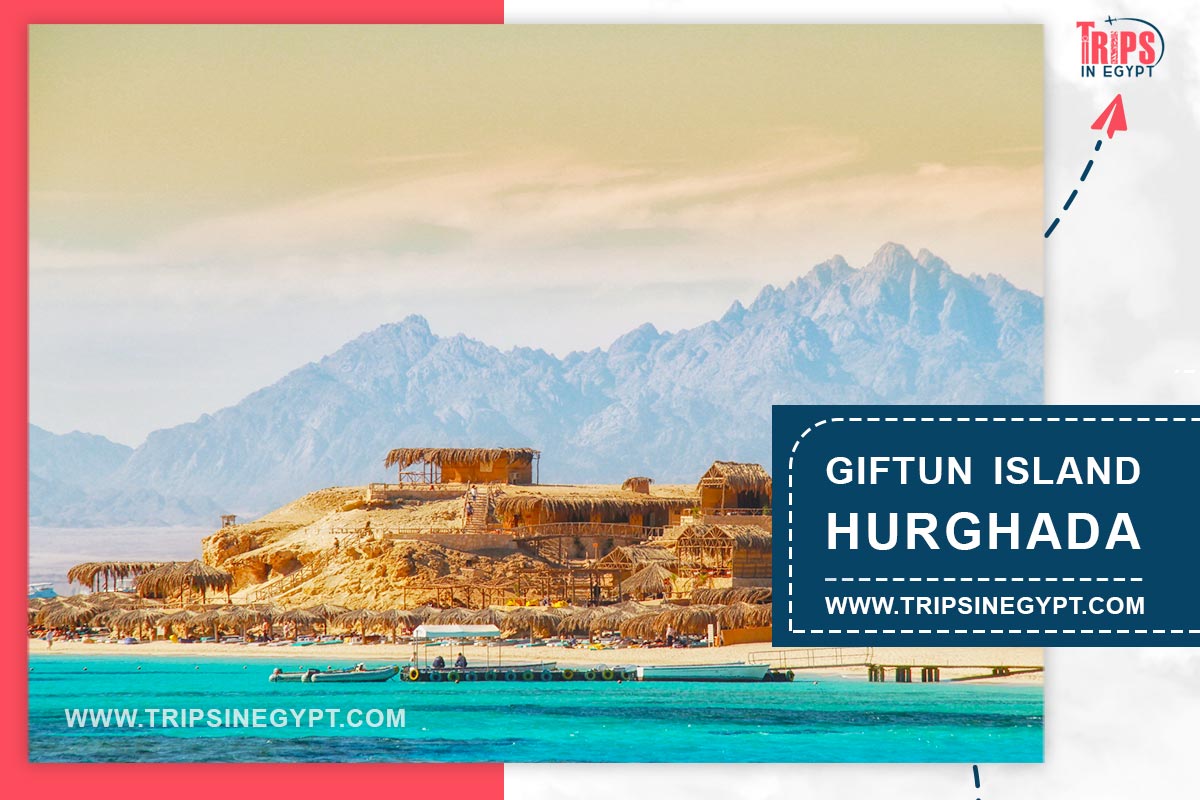 The Island is 45 minutes sailing or about 11 km from the east side of Hurghada beach. It is the most famous island in the Red Sea. An island with a nature reserve, white sandy beaches, luxury accommodations, and plenty of bird watching. The first nature reserve in the Red Sea, and is one of the most important natural habitats for seagulls, as it is inhabited by about 50% of the world's seagulls, in addition to other species of birds and reptiles. You can do more except that only you can dive in coral fields between a big variety of groups of fishes and landscapes.

Enjoy Hurghada Sand City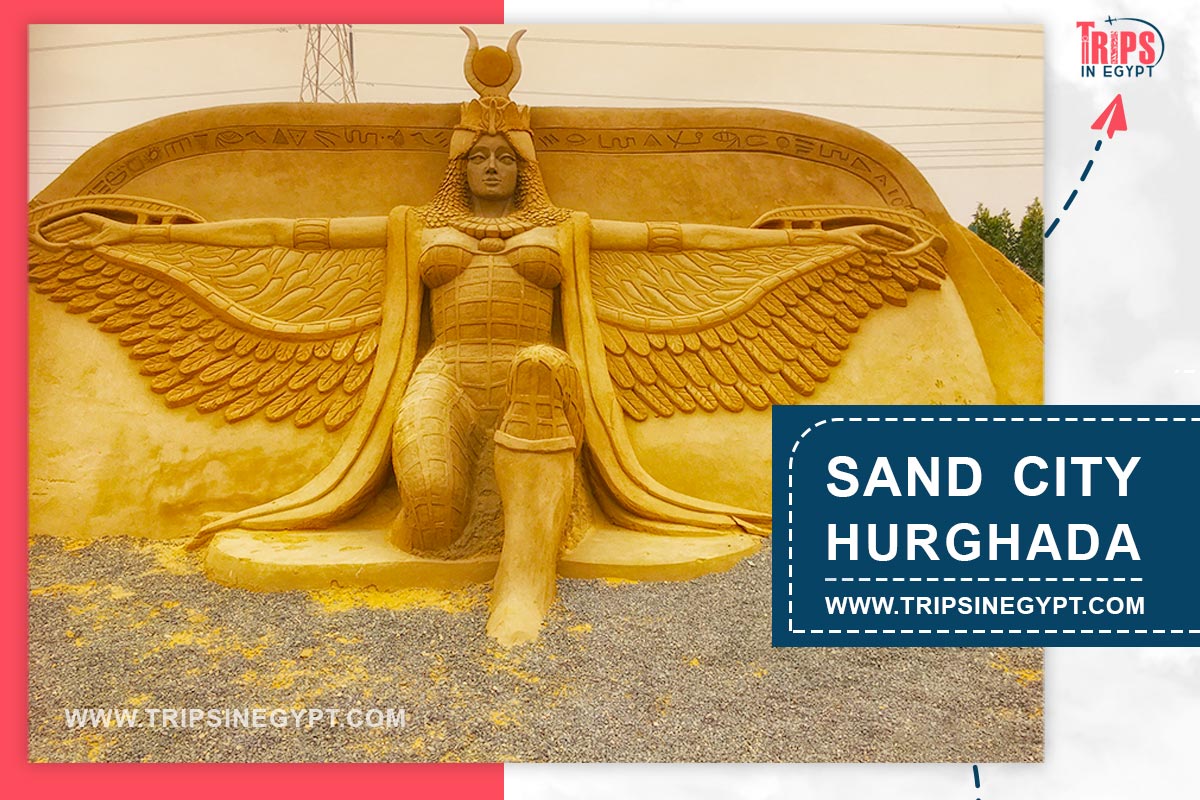 It's a mix between the history and the recent. Mixed between old and young the symbols in the historical sculptures like the sand symbols of Giza pyramids, Horus-eye, Zeus, Sparta, Battle of Kadesh, and Cleopatra, and the recent ones like Superman, Batman, Spiderman, Cat woman, Sindbad, popeye, Nemo, and sponge pop. You can enjoy all that mixed only in Sand city the only and first museum in all open-air not only in the Middle East but also in the world. And along your boat trip you can go diving to explore the rich bottoms and the unique landscape you won't see in your life except you come to visit Hurghada and its beaches.

Enjoy Diving in Hurghada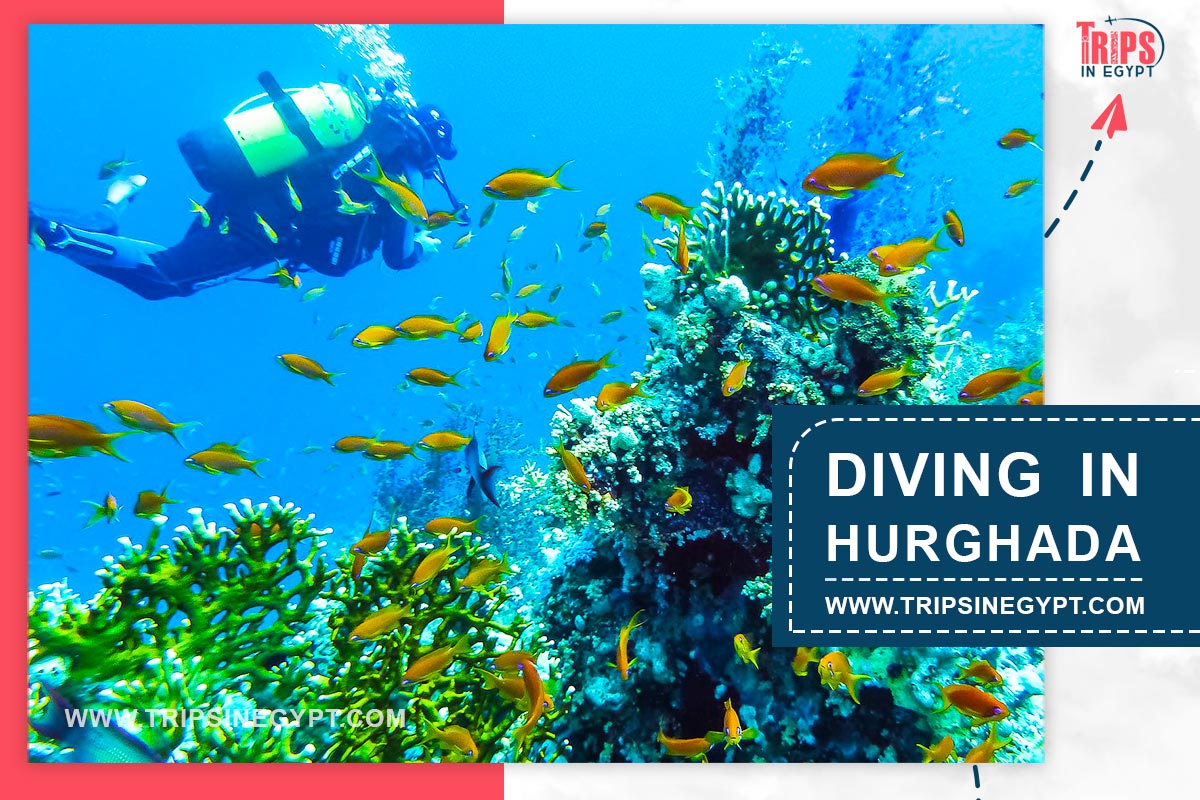 You can enjoy two types of diving. First is snorkeling. In that type, you can dive near the water's surface because in that type you depend on your lungs. You use a short breathing tube called snorkeling. And the other type is called Scuba diving. Scuba diving involves the use of breathing equipment that is self-contained and does not rely on a surface air source. You can enjoy those two types of diving to find out the rich underwater bottom with landscapes, fishes, turtles, and coral reefs. There are more than diving sites in Hurghada that capture the soul and free the mind as you will witness a divine heaven that contains all Marine organisms types.

Witness the Sunken & Wrecks Ships in Hurghada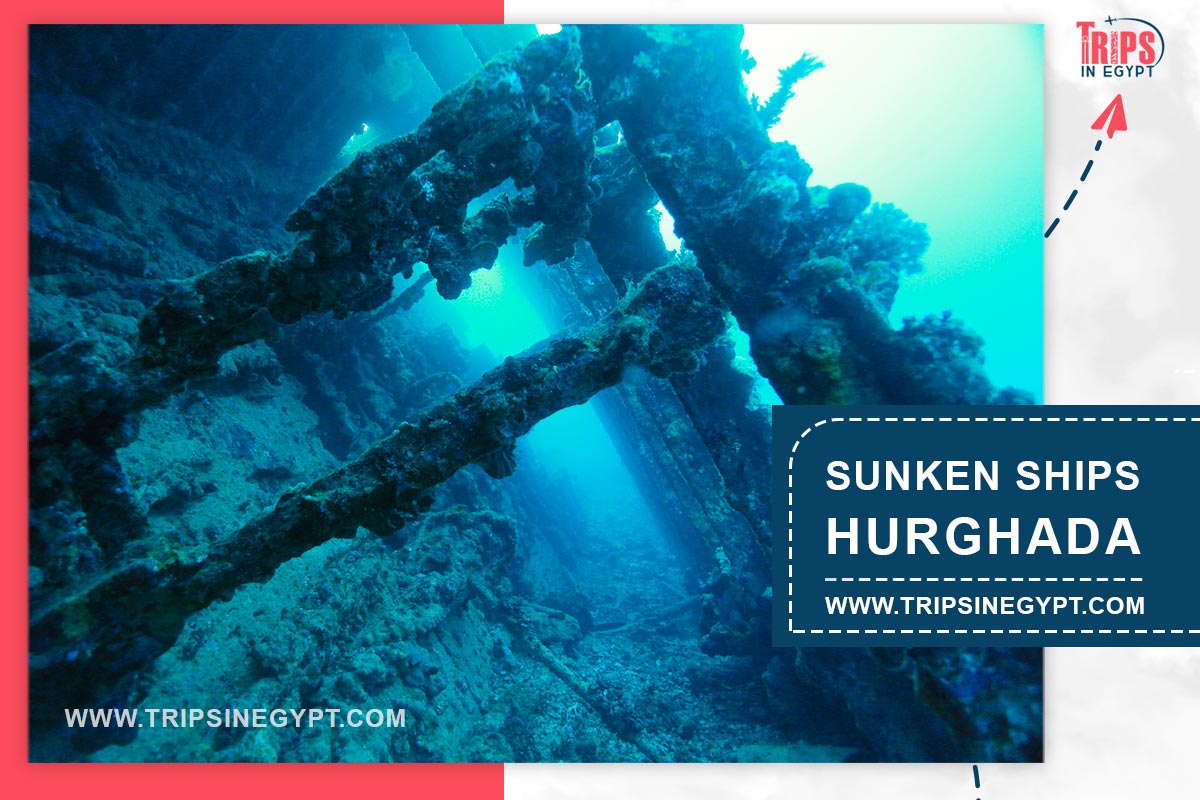 Hurghada is also known for its impressive shipwrecks, some of which date back to World War II. Take a diving excursion to explore these fascinating underwater sites:
- Abu Nahas Wrecks
Shaab Abu Nuhas is located in the Shadwan Channel, on the north coast of Shadwan Island, which is considered to be the largest island in the Red Sea and situated north of Hurghada. That location contains lots of historical shipwrecks. Bad luck pulled them to the bottom of the Red Sea to be like a treasure that needs to be explored. That contains nearly 4 ships you can enjoy seeing them yourself.
- The Carnatic Ship
It was a British steamship built in 1862-63 by Samuda Brothers. It was also a group passenger and freighter. Due to the bad weather and the conditions of the sea and waves and also due to the tie the ship was wrecked at the bottom of the Red Sea. You can enjoy the bottom its magical historical shape of Carnatic is 90 meters long and lies along the reef at a maximum depth of 26 meters.
- The Giannis Ship
It was used to cargo wood. When it sank it divided into two pieces or more. You can enjoy that shipwreck because you can go through every part and another, you can go to the engine room also you can go through the accommodations of the ship that makes it deserves to take the risk to explore.
- The Chrisoula Ship
Chrisoula was a Greek fighter. It sank during its final journey to Jeddah. It's about 98 meters long and 14.8 meters wide. You can go through the engine room and other parts so you can explore that hidden treasure that is located underwater.

Enjoy Sindbad Submarine at Hurghada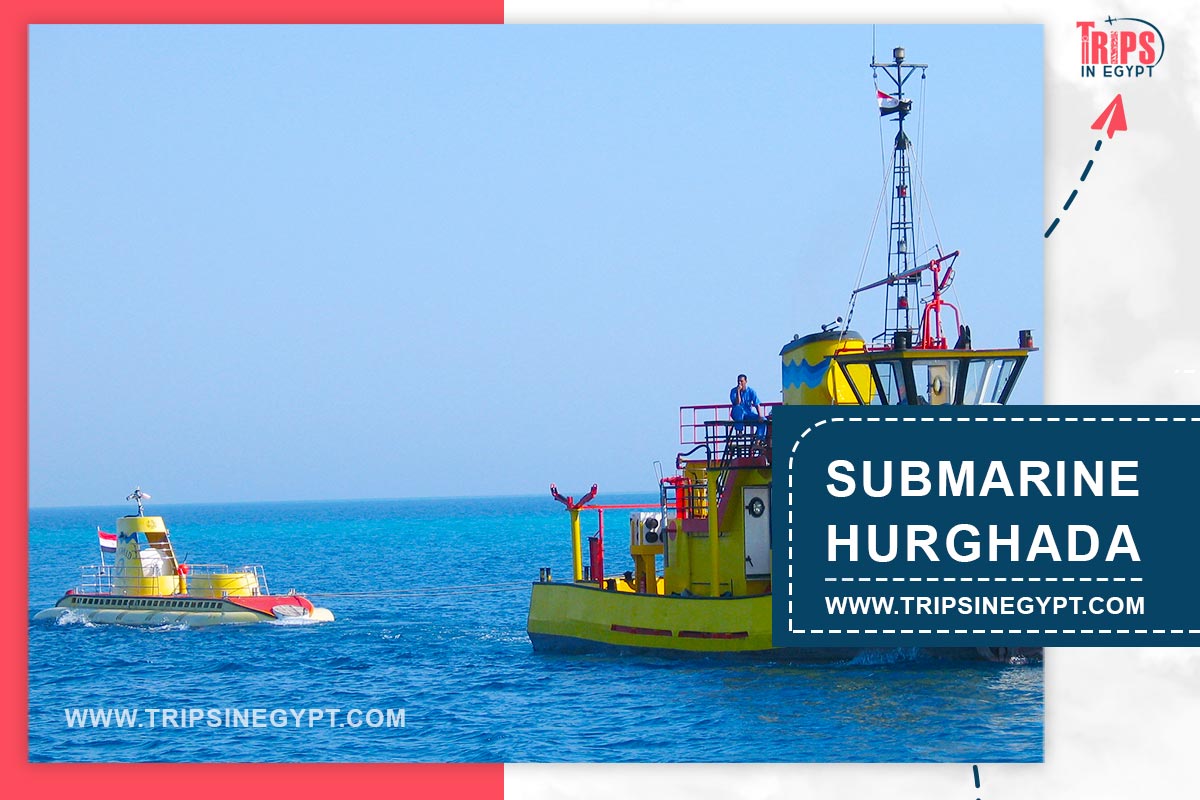 It's the only real submarine in Africa. You can enjoy it because it takes you 22 meters under the water's surface. It's prepared to be suitable for all ages. It's about 44 chairs for the passengers, and wide windows to see the best coral reefs along nearly 500 meters. You can enjoy that exploration without even a drop of water which means dry exploration but, underwater.

Enjoy Water Sports in Hurghada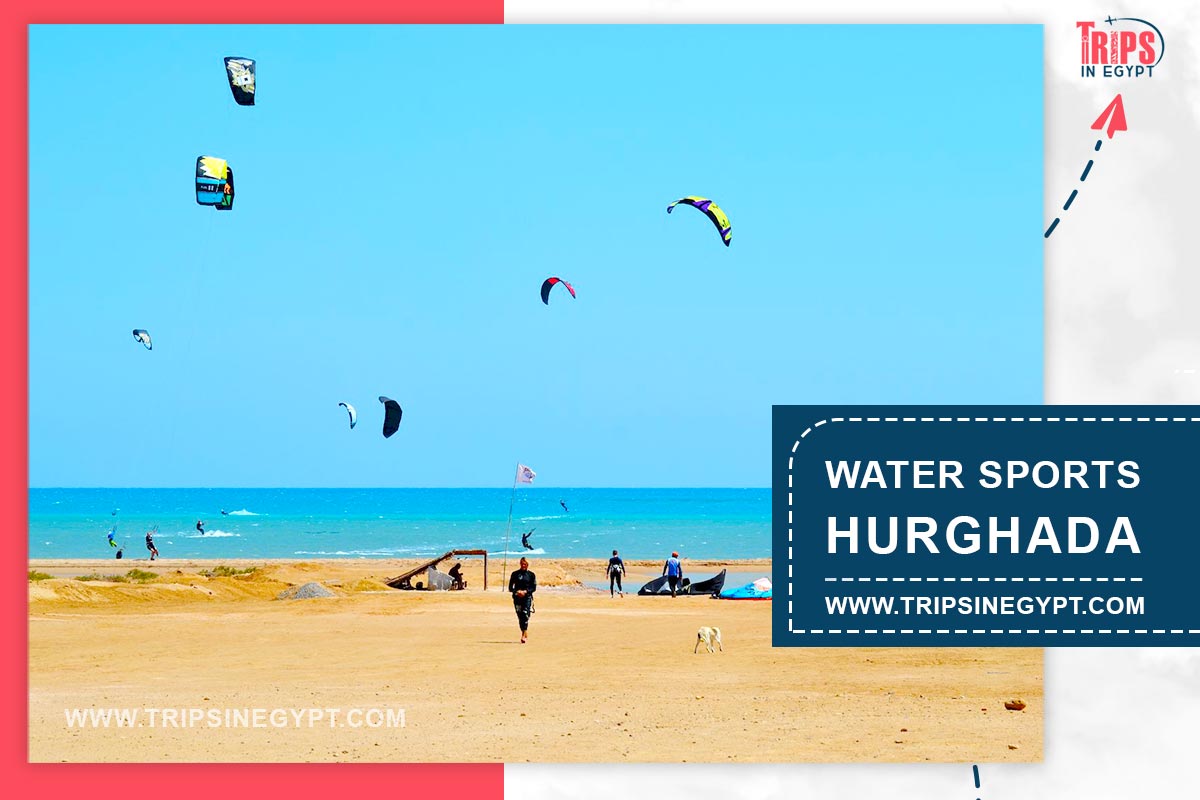 As the great mix of Hurghada's blue beaches and the sand part, you can enjoy some water sports like kite surfing and windsurfing. Due to the clear air and waves of the beaches, you can only find that in Hurghada and its beaches to make your favorite sport or to learn a new way to enjoy even you can learn a new sport also.
- Enjoy Kite Surfing
It's about to slide over the waves while standing on a board and holding a kite-like part for navigation. Hurghada is the best place to enjoy that kind of sport and if it's your first time you can take the help of an assistant and take your enjoyment raise.
- Enjoy Windsurfing
That's a more wonderful and enjoyable method. This cool activity is like riding a sailboat but in a more hands-on way. You will be standing on a board while holding the sail to orient yourself. You use the wind to give you the motivation, to speed, and to reduce or limit it to keep your balance.

Enjoy Hurghada Desert Safari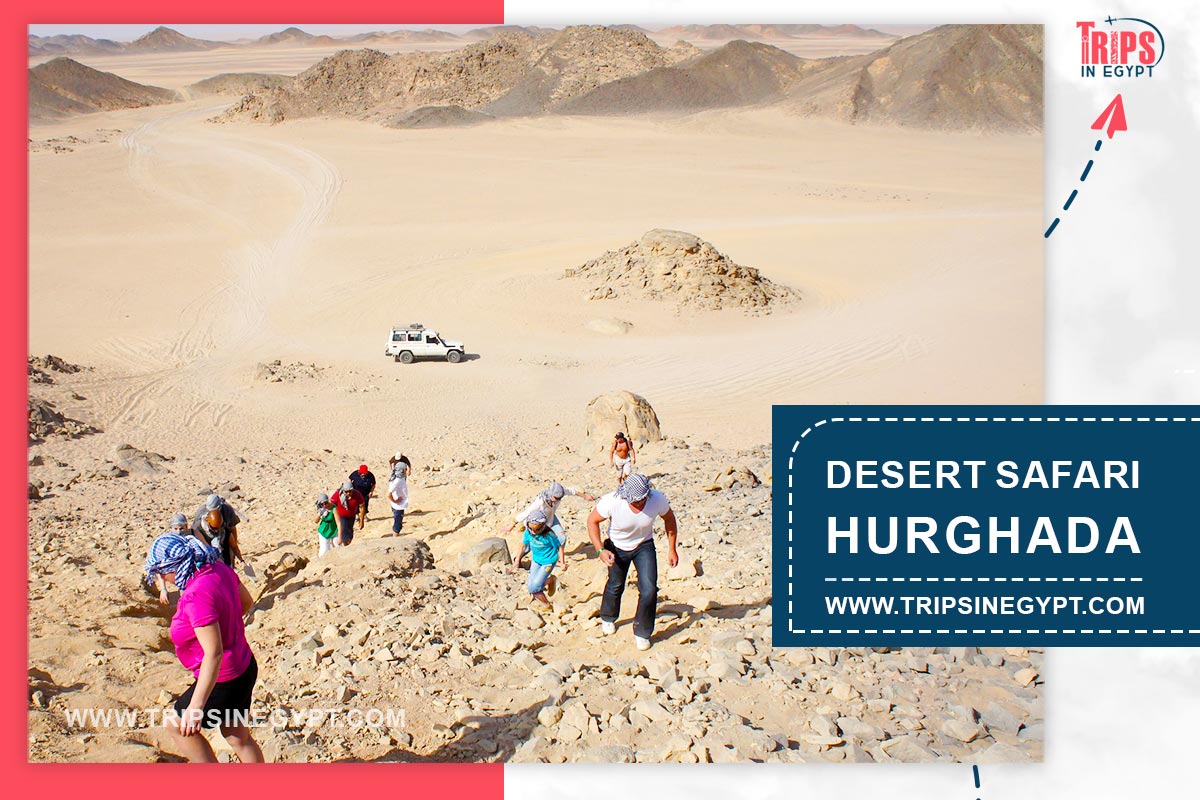 One of the most enjoyable methods to be benefited all as well and to visit every part of Hurghada. It has different shapes to do that safari like camel riding, Quad biking, stargazing, and having dinner in a Bedouin village.

Enjoy Camel Riding in Hurghada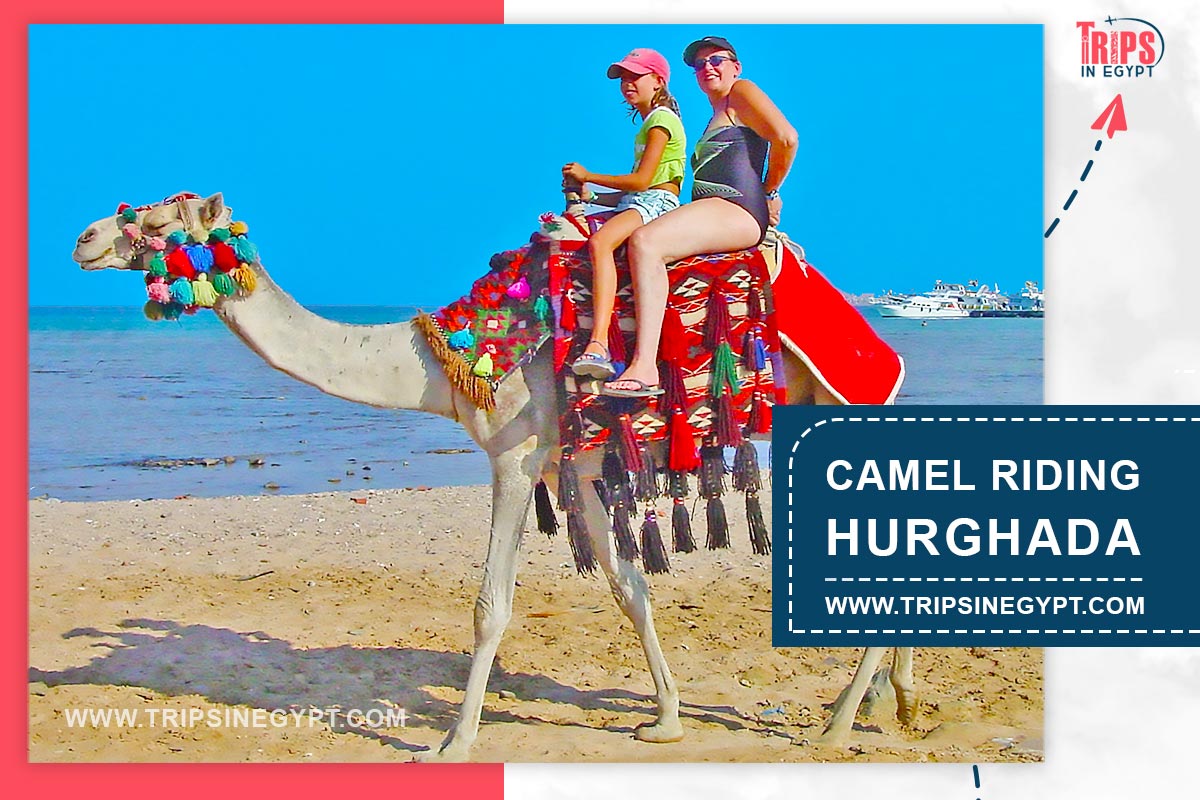 That ride is famous in Egypt a lot. That you can enjoy riding a camel on the shore so you can see the quiet waves of the sea and you can enjoy that different mix between Bedouins that considers a tradition and the modern as its beautiful beaches along. You also can enjoy long-distance camel ride safari so you can feel all Bedouin life.

Enjoy Quad Biking in Hurghada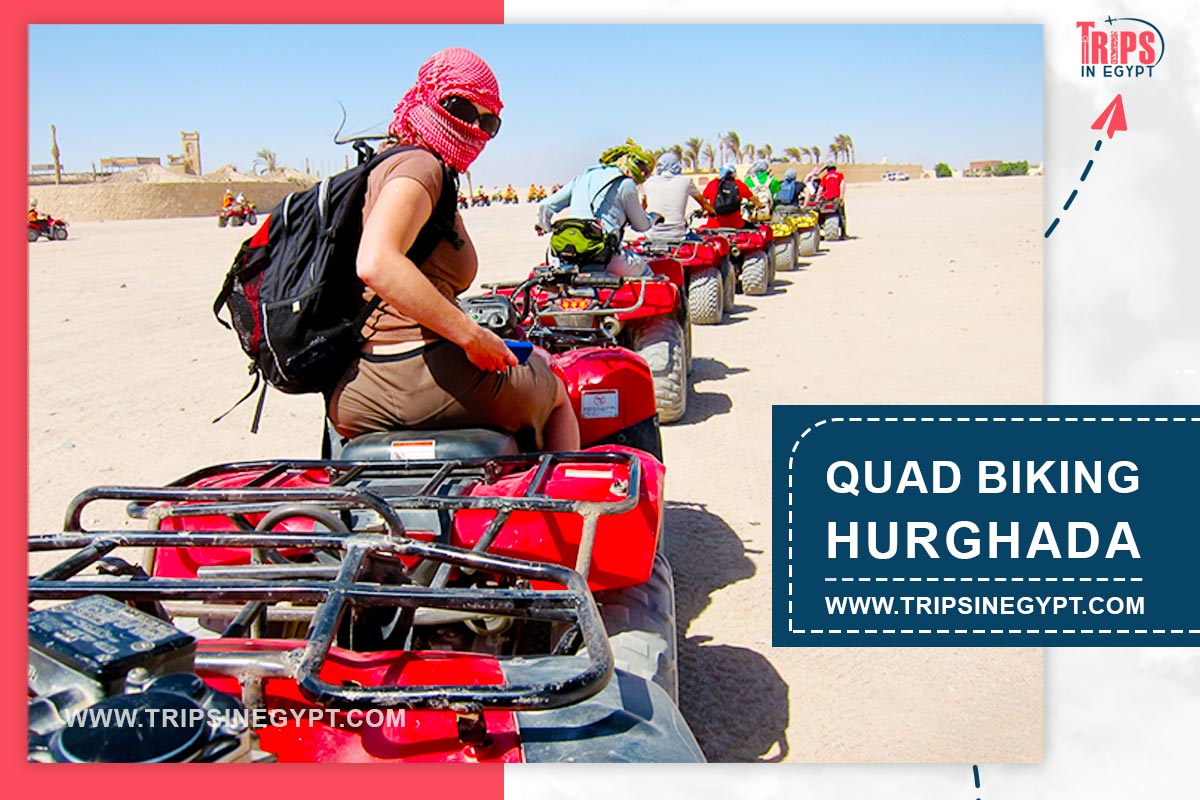 A new method that belongs to our new days is that you can take a 4×4 buggy and go behind a leader in Sahara. You can enjoy the wonderful landscapes of the desert and the sunset during that time. That finally will drop you at the Bedouin village.

Enjoy the Hurghada Bedouin Village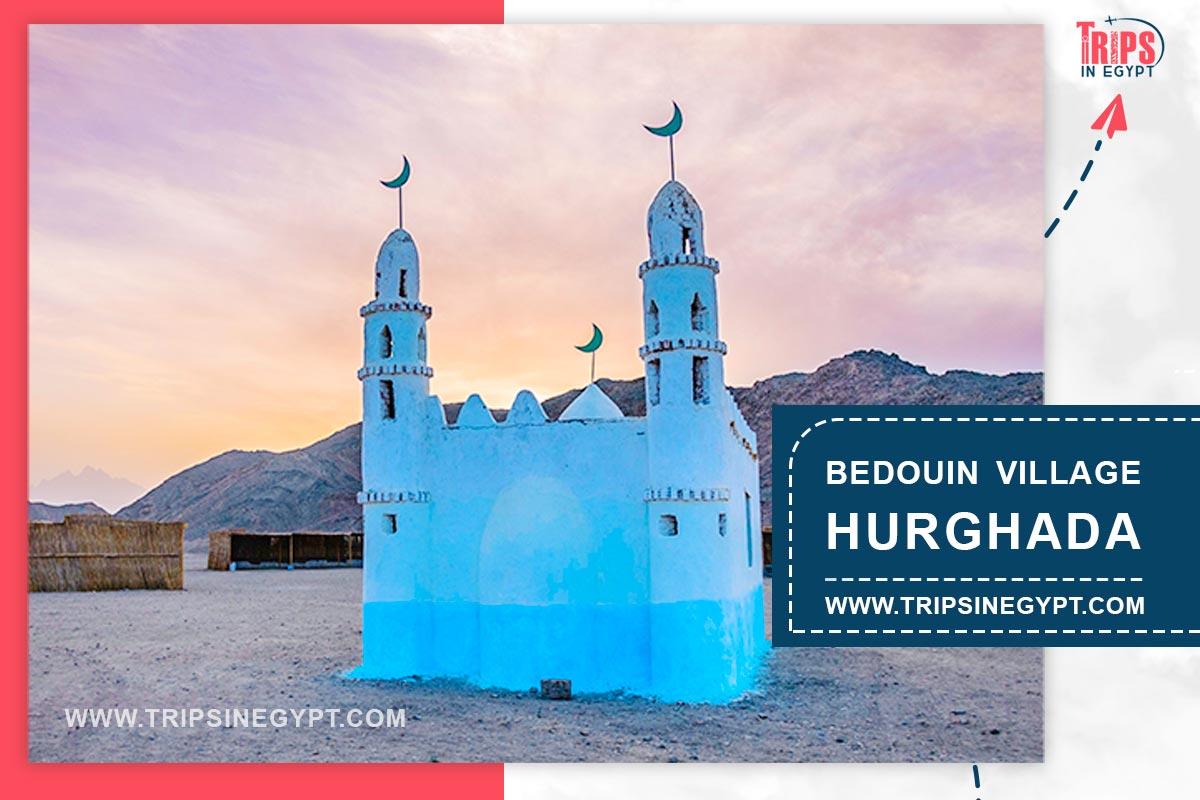 You can enjoy that visit and see the Bedouin hospitality. You can smell the smoke of the fire but, don't worry that's for cooking in traditional ways. You can have tea as a welcome then you can enjoy your delicious dinner from Bedouin. That visit will make you more knowledge about Bedouins and their life and will take you back to imagine the past period of time and how humans qualified themselves till we are now.

Enjoy Stargazing in Hurghada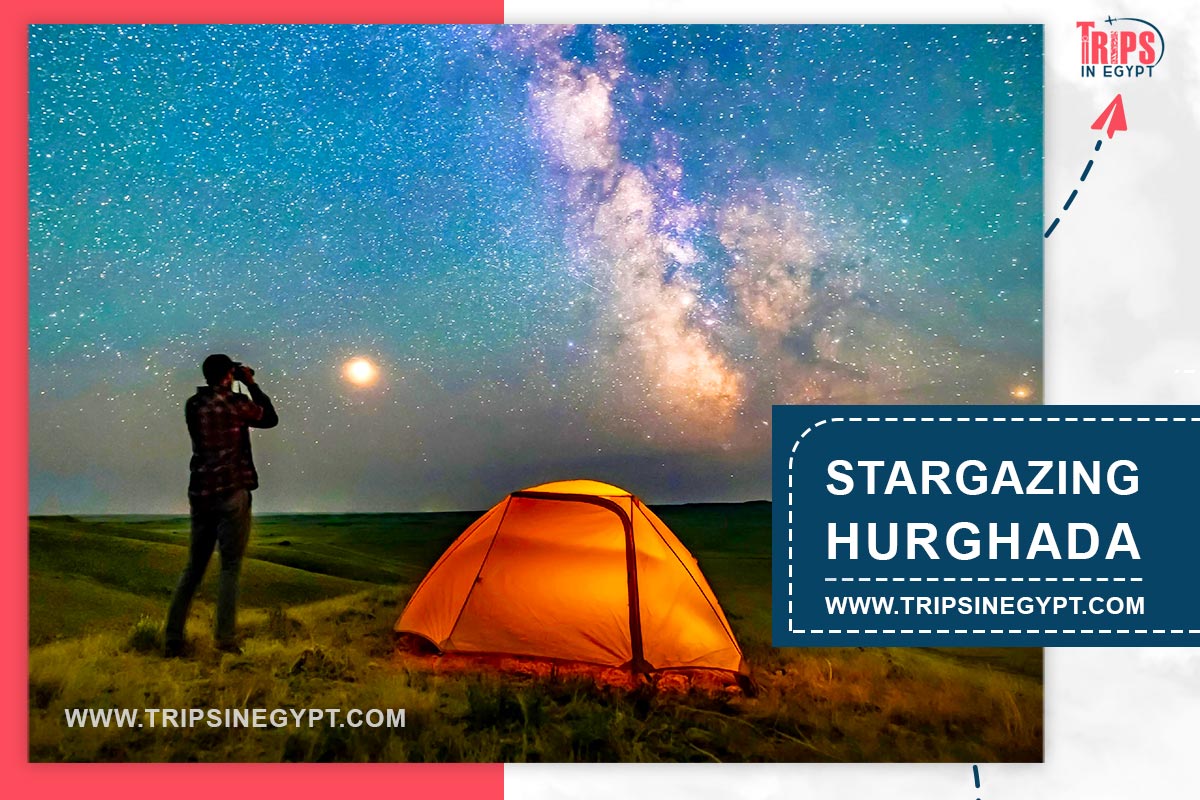 Another shape of your enjoyment. Due to Hurghada's climate and its wide desert, you can at night in Hurghada enjoy stargazing by looking through a telescope at that magical view of the sky and that clear background of the sky nearly.

Conclusion
After all the attractions of Hurghada, you will be late if you hadn't booked with us. Just putTrips In Egypt l in front of your eyes and let us make that curved memory that you won't forget in your life. We offer many excursions and tours from Hurghada, providing visitors with a chance to explore the rich history, culture, and natural beauty of the area. Whether you're interested in water sports, desert safaris, or cultural experiences, there is something for everyone.
FAQ
What Should I Wear While Being in Egypt?
You should wear whatever you want. It is advised to wear something light from cotton or linen, comfortable and put on sunblock during your time in Egypt in the summer and wear comfortable footwear like a closed-toe shoe to sustain the sandy terrain.
What to Pack for Your Egypt Tour?
You should bring a brimmed hat and sunglasses if you not used to the Egyptian sun &pack everything you could ever need and put in a small bag so you could move easily between your destinations.
Are All Nile Cruises Available at Any Time?
Yes, it is available all years. as the Nile from Aswan to Luxor takes three to four days of sailing on Monday, Wednesday and Friday for the total cost of 600$ and the Nile cruise from Luxor to Aswan take four to five days in Saturday, Monday and Thursday for the coast of 650$.
We have experience in vacation planning for more than 10 years & our staff consists of the most professional operators, guides and drivers who dedicate all of their time & effort create the perfect vacation. All of our tours are customized by Travel, Financial & Time advisors to fit your every possible need during your time in egypt. we always keep in mind that your safety & comfort are our main priority until you return home.
Is it safe to travel to Egypt?
Yes, it is absolutely safe to travel to egypt, You will feel secure in Egypt as the current atmosphere of the country is very peaceful after the government took powerful measures like restructuring the entire tourist police to include all the important and tourist attractions in Egypt and construct an entire environment dedicated for ensuring the lives of all tourists.
What are Egypt's Visa Requirements?
They are very simples, If you want to apply for a Visa On Arrival that lasts for 30 days then you should be one of the eligible countries(check the link), have a valid passport with at least 6 months remaining and pay 25$ USD entry fee in cash. As for the E-Visa for 30 days, you should have a valid passport for at least 8 months, complete the online application, pay the e-visa fee then print the e-visa to later be presented to the airport border guard. You could be one of the countries eligible for a free visa for 90 days.
What is the Weather is Like?
The temperature of Egypt ranges from 37c to 14 c, Summer in Egypt is somehow hot and winter is cool and mild but sometimes it becomes cold at night. The average of low temperatures vary from 9.5 ¡ÆC in the wintertime to 23 ¡ÆC in the summertime and average high temperatures vary from 17 ¡ÆC in the wintertime to 32 ¡ÆC in the summertime while the temperature is moderate all along the coasts.
What is the Best Time of Visit Egypt?
It is known the best time to travel to Egypt is in the winter from September to April as the climate becomes a bit tropical, a warm atmosphere with a winter breeze. You will also be notified a week before your trip if the weather is unsafe or if any changes have been made.
Should I Give Tips in Egypt?
It is totally up to you, but if you choose to you can tip the servers at your restaurant 5-10% by handing it to them directly and 5 Egyptian Pounds as a general tip of anyone.
Can I Enter the Pyramids?
Yes, you can enter the pyramids for the small fee of 20$.
How to Enjoy Egypt During Ramadan?
Ramadan is a special time of year for Muslims that should be celebrated by non-Muslims and feel the essence of the Islamic culture. You can fast with the Muslim or just observe but you are always welcome to join the celebrations and festivals.