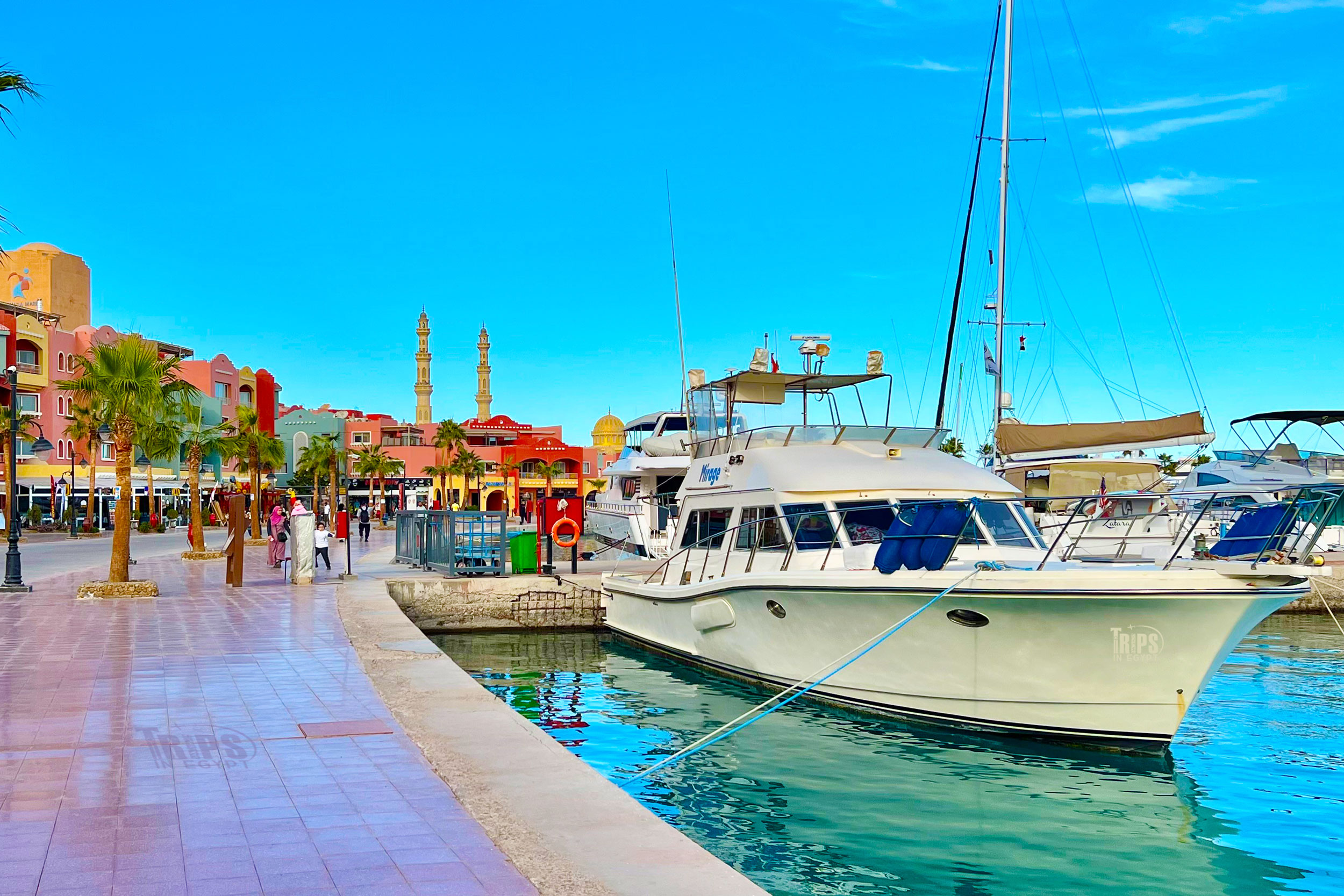 Is It safe to travel to Hurghada in 2023/2024
Egypt is well-known for its great civilization, as it is one of the top destinations that millions of travelers visit from all over the world. Are you ready to get away from the hustle and bustle of everyday life? If your answer will be "YES" so, this article will be the guide for those looking to explore, relax, and enjoy their time in Egypt, as there are many cities along the Red Sea that have unbelievable views such as Hurghada city.
Hurghada will be the ultimate resort getaway in Egypt! As Hurghada city has been established in 1905, this explains why it has so much to explore. With its stunning desert landscapes, fabulous coral reefs, and incredible culture. Hurghada is the perfect place to explore on your next vacation. Do not forget to know more about the most important factor which you keep in mind before traveling anywhere. Safety is an important factor as you should not ignore before choosing your next destination. We will provide you with the right information to help you to know more about safety in Hurghada, but first, let us talk about the history of Hurghada in an overview!

History of the City of Hurghada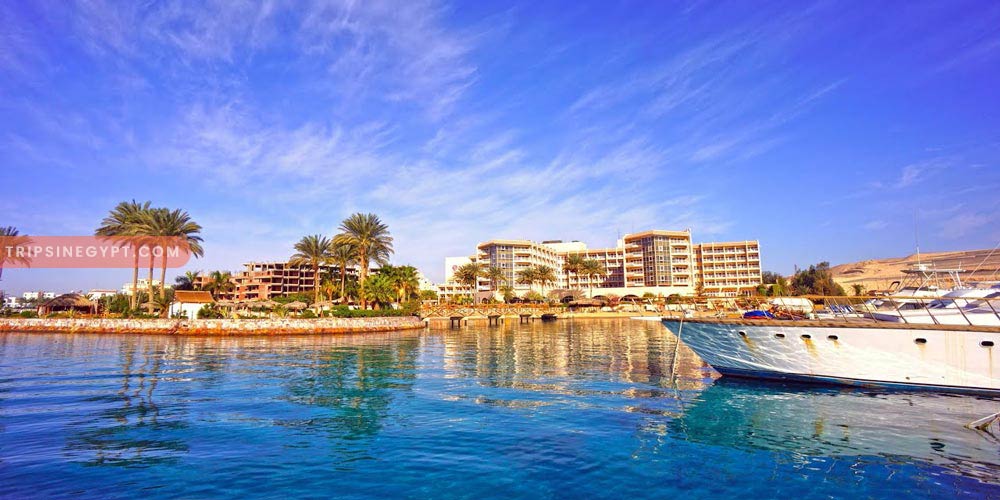 Hurghada was founded in the early 20th century, it is the gateway to the Red Sea and its unique coral reefs. There are many breathtaking beaches in Hurghada that will break your soul. Hurghada is located in southern Egypt, it is one of the oldest cities in Egypt. It was known as the "Pearl of The Red Sea" due to its prominence in the industry of tourism in Egypt.
Hurghada was settled first as a small village for fishing in 1905, oil was discovered in Hurghada in 1913, and it has had strategic importance in the past time. Hurghada is one of the best cities that you should not miss if you are a snorkeling or diving lover, due to its beautiful beaches, clear water, and vibrant nightlife.

Is It Safe to Travel to Hurghada?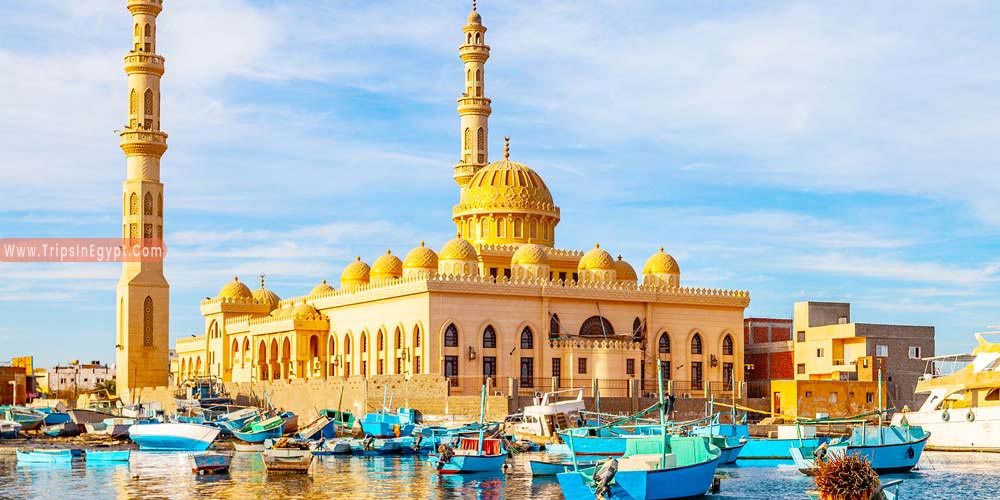 Safety is an important factor for any tour to secure yourself and those you love. It is important to search and know more about any destination that you are traveling to.
Are you looking for a safe and beautiful place to travel to such as a breathtaking city in Egypt? Hurghada? Ok! Hurghada is considered to be one of the most secure places to stay in Egypt, as it is an ideal Safe Vacation Spot for the following reasons:
Hurghada is considered to be one of the most secure places to stay in the entire country.
The City of Hurghada has implemented a comprehensive testing program to ensure the safety of residents and visitors.
Applying new health protocols for the safe travel, and security of our guests.
The sector of tourism facilitates the safety of the destinations, as you can contact directly the department of foreign affairs and trade if you have any requirements, and they will be at your service immediately.
Public places and transportation services are regularly sanitized.
Social distancing regulations are strictly observed.
The hospitality industry is dedicated to providing the best experience while protecting customers.
Traveling to Hurghada is an amazing experience that you can enjoy safely.
Friendly people: If you asked anyone for help, you will find welcoming people that really want to do something for you, you will feel like you are in your home, as Egyptian people are well-known for their kindness.

When Is the Best Time to Visit Hurghada?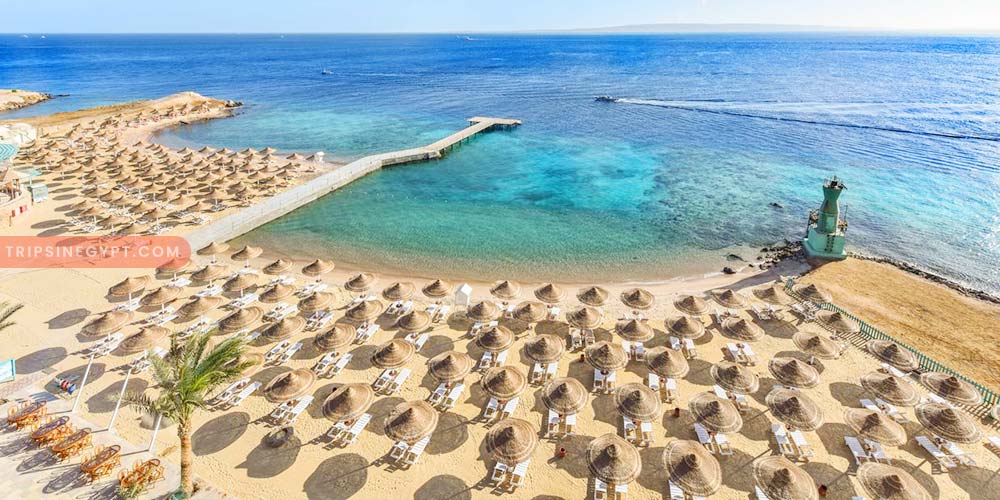 The tourism of Hurghada is based on foreign, and domestic flights. After studying some factors such as the weather, and climate in Hurghada in general, here are our recommendations to choose the most suitable time to visit Hurghada.
The weather is pretty good all year in Hurghada. The warmest month is August, as the average temperature gets to around 34℃, and temperatures reach as high as 36℃ on the hottest days in summer. In the colder months, temperatures get down to a minimum of 15℃ (59℉).

Best Things to Do in Hurghada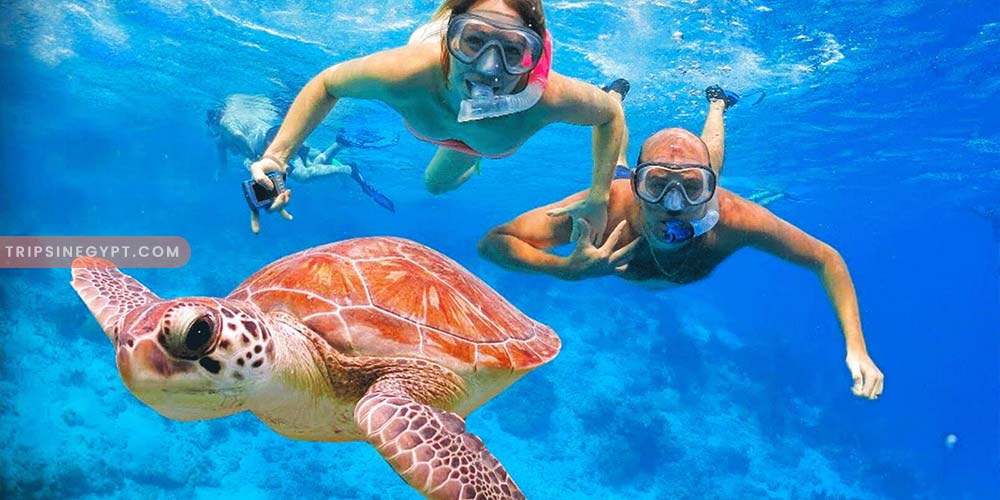 Hurghada is one of the most attractions in the world as it is located on the Red Sea, it is a perfect spot to top up on your tan. Here are a few reasons; why this city should be at the top of your travel list as there is plenty to do in Hurghada such as:
Embrace the warmth, and enjoy the sun, sand, clear water, and sky, as many travelers escape from the cold of the European countries to the warm weather of Hurghada.
Hurghada is the best choice for those who adore water activities, due to its clear blue water of the Red Sea, and also for its unbelievable coral reefs.
Know more about the life of Egypt's marine in the Grand Aquarium. This attraction is suitable for all ages who are interested in learning more about the marine environment. It is a fabulous place where you walk in the sea life from the inside
Spend a day tour in "Orange Bay" as this island is surrounded by amazing coral reefs and soft and white sand. It is a perfect choice especially if you have kids, as it stretches for 1.5 kilometers, and has a depth of 5 meters. Orange Bay is a perfect spot to float away your worries.
Indulge in the best bars, and restaurants no matter the time of the day, Hurghada bars are incredible that offer amazing settings to enjoy a latte in the morning, or your favorite drink in the evening, as you will enjoy joining dance, and song vibes. There are also one of the best restaurants in the world that have delicious menus from Italian food to local food
Breathe new life into your body by trying Hammama spa, it is a place where you have a massage by using salts and soaps, then you will be taken to another place to bathe others. Hammam spa lasts for 45 minutes to one hour to make you feel younger, improve your sleeping, breathe easy, reduce stress, reboot your mind, and make you feel brilliant.
Create amazing memories on horse ride adventures in the sea, it is a different experience on the shore.
Enjoy the nightlife in Hurghada, and enjoy live music from international bands. Hurghada clubs should be on your list, as these bars have a kind of fun that has no limits. Do not miss checking one of them if you have a birthday or any important occasion.
Get the chance to try exciting activities like desert safari, as you will visit a traditional village by quad bike.

Outdoor Tours to Do from Hurghada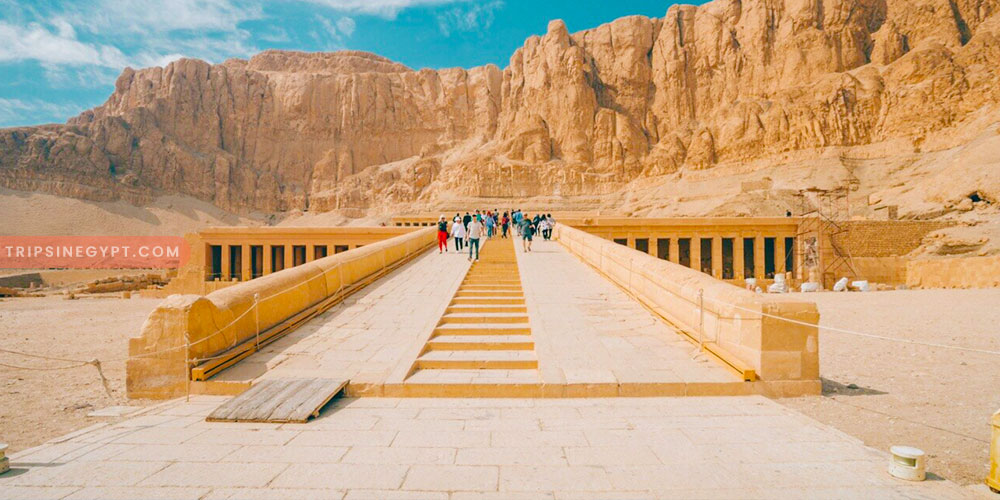 Hurghada city has strategic importance, as you can go through it to the greatest ancient attractions in Egypt, you do not need to travel for a whole day and waste your time on transportation, but it enables you to move freely to the greatest attractions in Egypt to witness its glory; especially if you are in Hurghada Airport such as Luxor, Cairo, and Aswan. There are many outdoor activities to do from Hurghada such as:
Luxor Day Trip from Hurghada
Do not miss a day tour of Luxor from Hurghada, which has two-thirds of the monuments of the world. Luxor is located in the south of Hurghada. On the east bank of Luxor city, you can visit Karnak, and Luxor temples, and on the west, you can visit Hatshepsut temple, the Valley of the Kings, and the colossi of Memnon. If you will spend an overnight in Luxor from Hurghada, don't miss enjoying the Sound & Light Show at Karnak temple and you can follow it on a city tour by horse carriage or walking at the famous Market of Luxor.
Cairo Tour from Hurghada
Plan a trip to Cairo, and visit one of the Seven Wonders of the World; book a day tour to Cairo from Hurghada with Trips In Egypt by flight or by bus and enjoy visiting the Great Giza Pyramids, the Egyptian Museum, Khan El-Khalili, and El-Muiiz street, as we will pick you from your hotel in Hurghada to enjoy a day tour, then we will drop you off at your hotel once again.
Nile Cruises from Hurghada
The Nile Cruises are the best way for anyone to experience Egypt, as it offers more relaxation, especially if you are a senior traveler, or have children. You will enjoy sailing the longest River in the world, and witness the most amazing attractions then get back to your cabin. Our Nile cruises are not similar to suit the needs of our guests. Our Nile Cruises sail for 4 nights/ 5 days, so you will have enough time to visit and spend much time in every attraction.
Make your trip to Hurghada unforgettable by choosing one of our best tours from Hurghada to Aswan & Luxor on a Nile cruise from Hurghada where the soul of the pharaoh is found. Trips in Egypt will pick you up from your hotel in Hurghada to join one of the most sale tours to visit the best highlights of Aswan, and Luxor. All of our dear guests will visit some of the two-third monuments of the world such as Karnak temple, and if you are a night lover, you will enjoy visiting Luxor temple by night. On the west bank, you can visit the Valley of the Kings, Hatshepsut temple, and the colossi of Memnon. You will be able to visit two temples that have historical importance as Edfu and Kom Ombo temples, your last destination will be the beautiful city of Aswan as you will visit the High Dam, the unfinished obelisk, and Abu Simbel temple.
Aswan Tour from Hurghada
Trips in Egypt the best travel agency in Egypt will offer you an overnight tour to Aswan from Hurghada to witness the Greatness of the ancient Egyptians by visiting the most important attractions in Aswan as you will visit the High dam, the unfinished obelisk, and the Philae temple on day one, then we will drive you to our hotel for an overnight stay, then we will pick you up from your hotel in the early morning to continue visiting Abu Simbel temple, and at the end of the day we will drive you to the train station to catch 1st train to Qena, then we will drop you off at your hotel in Hurghada.

Conclusion
As has been demonstrated, Hurghada is one of the most breathtaking attractions in the world as it has the most amazing beaches ever, Contact us now to feel the sand between your toes, soak up the sun, and find ultimate relaxation by the sea. Plan your next trip with our Hurghada excursions and we will make it unforgettable!
FAQ
What Should I Wear While Being in Egypt?
You should wear whatever you want. It is advised to wear something light from cotton or linen, comfortable and put on sunblock during your time in Egypt in the summer and wear comfortable footwear like a closed-toe shoe to sustain the sandy terrain.
What to Pack for Your Egypt Tour?
You should bring a brimmed hat and sunglasses if you not used to the Egyptian sun &pack everything you could ever need and put in a small bag so you could move easily between your destinations.
Are All Nile Cruises Available at Any Time?
Yes, it is available all years. as the Nile from Aswan to Luxor takes three to four days of sailing on Monday, Wednesday and Friday for the total cost of 600$ and the Nile cruise from Luxor to Aswan take four to five days in Saturday, Monday and Thursday for the coast of 650$.
We have experience in vacation planning for more than 10 years & our staff consists of the most professional operators, guides and drivers who dedicate all of their time & effort create the perfect vacation. All of our tours are customized by Travel, Financial & Time advisors to fit your every possible need during your time in egypt. we always keep in mind that your safety & comfort are our main priority until you return home.
Is it safe to travel to Egypt?
Yes, it is absolutely safe to travel to egypt, You will feel secure in Egypt as the current atmosphere of the country is very peaceful after the government took powerful measures like restructuring the entire tourist police to include all the important and tourist attractions in Egypt and construct an entire environment dedicated for ensuring the lives of all tourists.
What are Egypt's Visa Requirements?
They are very simples, If you want to apply for a Visa On Arrival that lasts for 30 days then you should be one of the eligible countries(check the link), have a valid passport with at least 6 months remaining and pay 25$ USD entry fee in cash. As for the E-Visa for 30 days, you should have a valid passport for at least 8 months, complete the online application, pay the e-visa fee then print the e-visa to later be presented to the airport border guard. You could be one of the countries eligible for a free visa for 90 days.
What is the Weather is Like?
The temperature of Egypt ranges from 37c to 14 c, Summer in Egypt is somehow hot and winter is cool and mild but sometimes it becomes cold at night. The average of low temperatures vary from 9.5 ¡ÆC in the wintertime to 23 ¡ÆC in the summertime and average high temperatures vary from 17 ¡ÆC in the wintertime to 32 ¡ÆC in the summertime while the temperature is moderate all along the coasts.
What is the Best Time of Visit Egypt?
It is known the best time to travel to Egypt is in the winter from September to April as the climate becomes a bit tropical, a warm atmosphere with a winter breeze. You will also be notified a week before your trip if the weather is unsafe or if any changes have been made.
Should I Give Tips in Egypt?
It is totally up to you, but if you choose to you can tip the servers at your restaurant 5-10% by handing it to them directly and 5 Egyptian Pounds as a general tip of anyone.
Can I Enter the Pyramids?
Yes, you can enter the pyramids for the small fee of 20$.
How to Enjoy Egypt During Ramadan?
Ramadan is a special time of year for Muslims that should be celebrated by non-Muslims and feel the essence of the Islamic culture. You can fast with the Muslim or just observe but you are always welcome to join the celebrations and festivals.