Fascinating Egypt Tour Packages from Oman
Having a vacation in Egypt is not like anything you will ever take as the magic our Egypt tour packages from Oman will put you in the ideal balanced atmosphere of tranquility and adventure. We understand leaving your homeland and living in a different country and culture can be quite the experience, so if you feel like taking a few days off then there is no better way than Egypt tours from Muscat "The Capital of Oman".
All of our Egypt tour packages are designed to satisfy your every need and provide you with the ultimate experience as they are customized by travel and time management consultants to fit all of your high standers.  You will get the chance to explore all the amazing wonders in Cairo that dates back thousands of years ago like the Giza Plateau that holds the great pyramid and the mythical sphinx, plus the Cairo Citadel which holds amazing mosques such as Mohamed Ali mosque that highlight ancient Islamic art, and a lot of majestic churches like the hanging churches like many others. You will have the chance to board a Nile cruise on the life-stream of Egypt to the immortal cities of Luxor and Aswan and discover all the beauty and hidden secrets of many temples like Valley of the kings, Abu Simbel Temples, Hatshepsut temple,  Karnak & Edfu temples, and infinite others. Egypt also holds the legendary city of Alexandria that was once the capital of the Greco-Roman period. The miraculous red sea of Egypt has many stunning resorts like Hurghada, Sharm El Sheik which act as a haven for the most breathtaking marine life in the world. Don't hesitate to book our Egypt tours from Oman and live the vacation you need and deserve.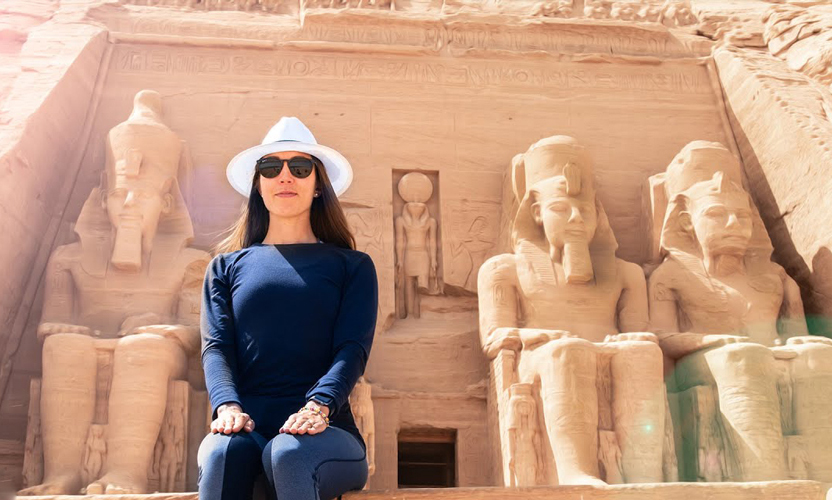 From

899

$ / PERSON
Wonderful 8 Days Cairo, Abu Simbel, Luxor & Hurghada All the aspects of a vacation can be found in our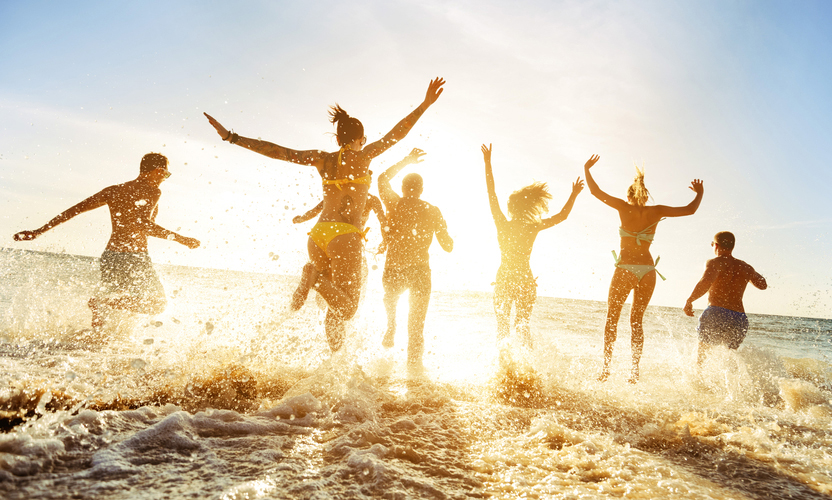 From

599

$ / PERSON
Admirable 6 Days Cairo and Hurghada Holiday In the hearts of the beautiful cities of Cairo & Hurghada lies immortal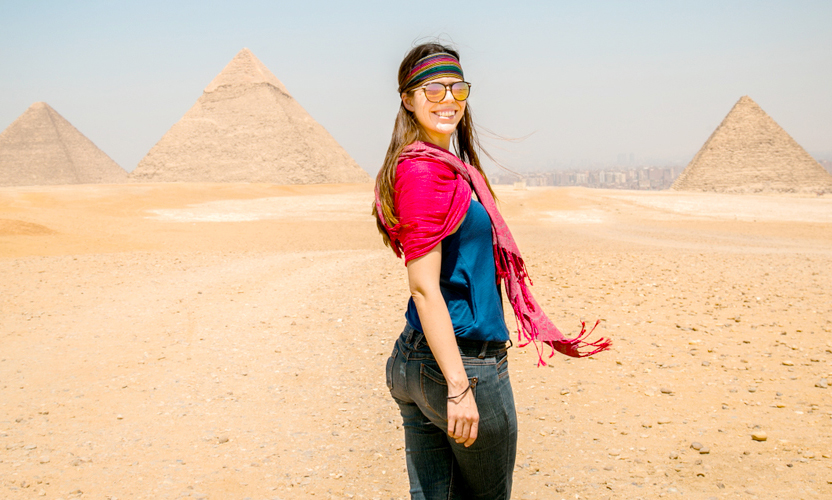 From

450

$ / PERSON
Heavenly 6 Days Cairo and Alexandria Itinerary The beautiful fabrics between the sands and the sea couldn't be more entangled
From

599

$ / PERSON
Incredible 8 Days Nile Cruise and Hurghada Holiday Now with our remarkable 8 days Nile cruise and Hurghada holiday, you
From

1225

$ / PERSON
Enjoy Egypt Itinerary 14 Days Our Egypt itinerary 14 days is going to open new horizons for those who seek
From

999

$ / PERSON
Egypt Itinerary 10 Days Cairo, Aswan, Luxor Hurghada Tour "Overland" With our extraordinary Egypt itinerary 10 days, you'll be able
From

599

$ / PERSON
Incredible 4 Days Cairo and Luxor Holiday Package If you were looking for true beauty, then our 4 days Cairo
From

1275

$ / PERSON
13 Day Best of Egypt Tour Having the perfect vacation has never been easier, Spend 13 days Egypt tour to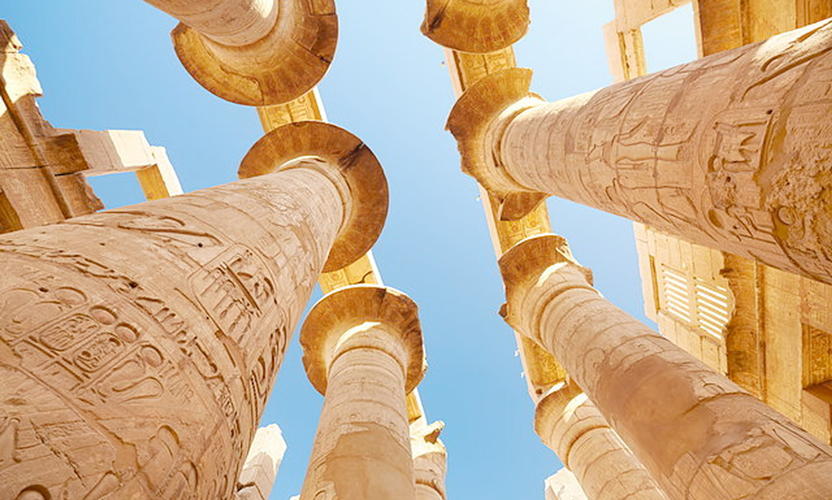 From

1075

$ / PERSON
Wonderful Experience for 11 Days Egypt Tour Cairo, Alexandria & Nile Cruise Walkthrough all the majestic destinations of Egypt through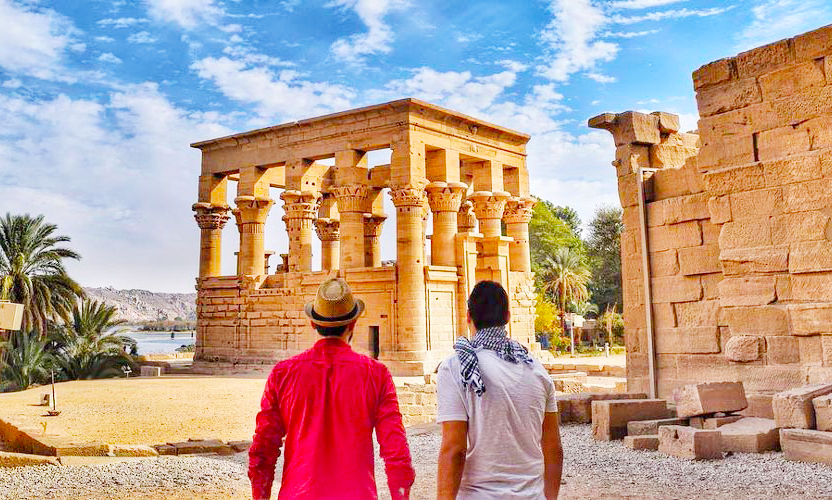 From

599

$ / PERSON
Experience 4 Days Cairo and Aswan Tour Package If you admire ancient mesmerizing architecture and glorious history then our 4
From

599

$ / PERSON
Fascinating 4 Days Cairo and Abu Simbel Holiday 4 days don't seem like much time but with our 4 days
From

325

$ / PERSON
Breathtaking 4 Days Cairo and Alexandria Tour Package Prepare yourself to unleash your imagination as you are going to meet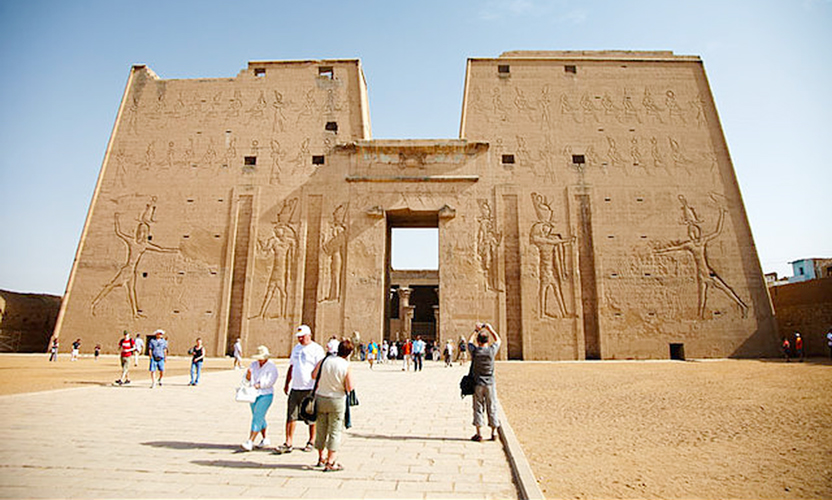 From

950

$ / PERSON
Wonderful 9 Days Egypt Tour to Cairo, Nile Cruise & Alexandria Don't miss the chance to savor the whole nine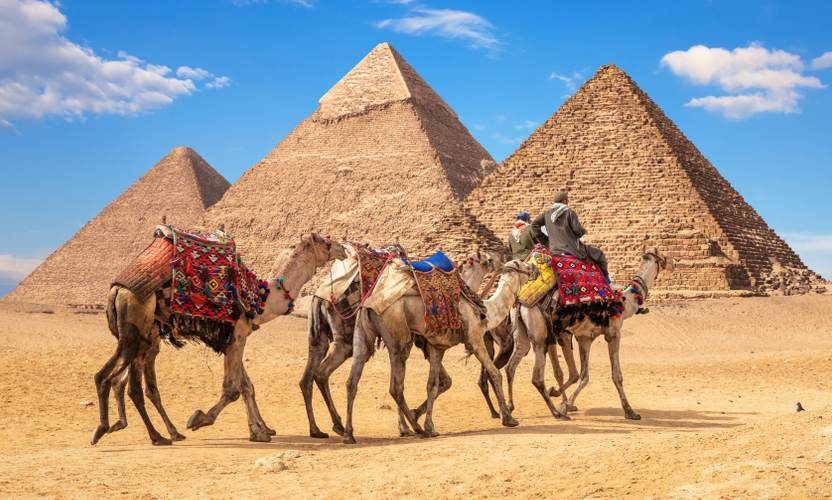 From

850

$ / PERSON
Charming 9 Days Cairo, Alexandria & Sharm El Sheikh If you are looking for the ideal vacation in Egypt, then
From

975

$ / PERSON
Unforgettable 9 Days Cairo, Luxor & Hurghada Tour Package Many people around the world spend their time looking or planning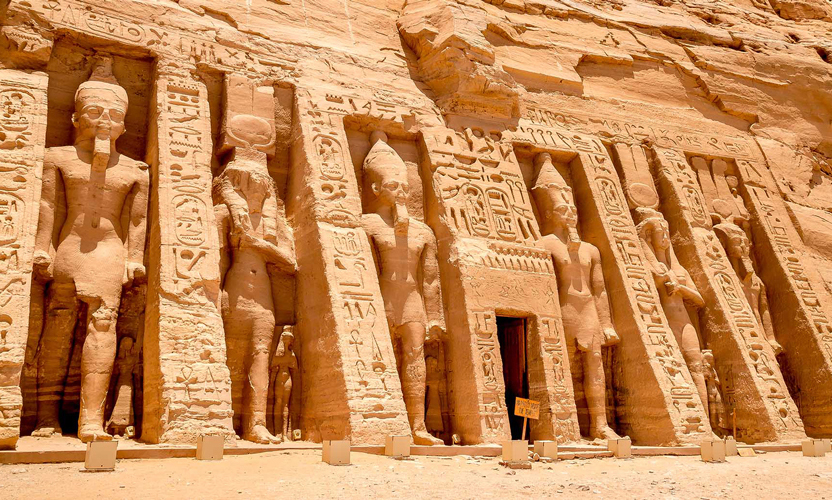 From

799

$ / PERSON
Splendid 7 Days Cairo and Upper Egypt A weak doesn't seem like a long time to explore all of Egypt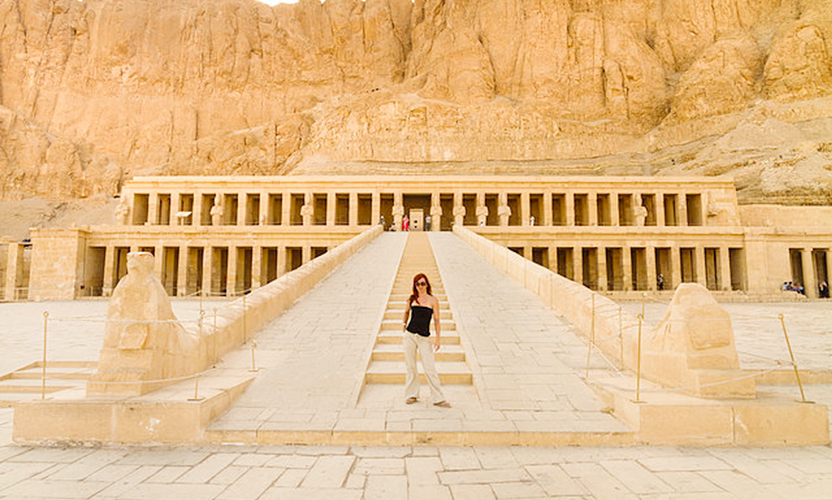 From

699

$ / PERSON
Experience Egypt in 7 Days Cairo, Luxor & Alexandria Tour If you have ever dreamed of witnessing real magic, then "Trips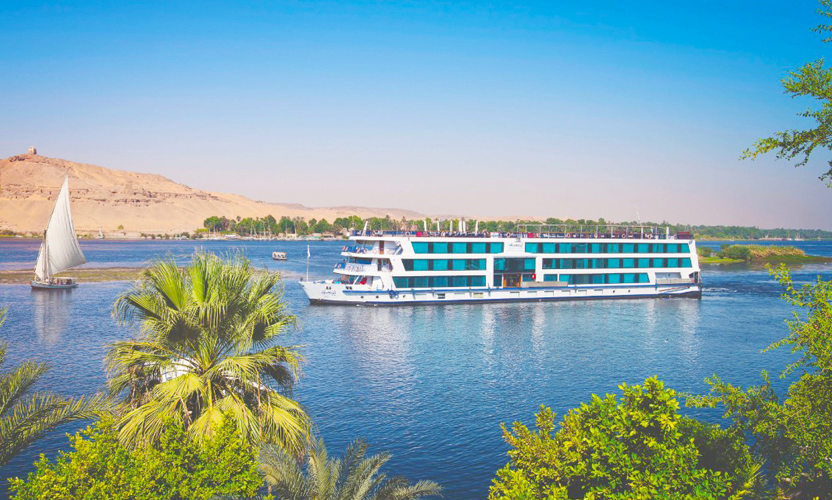 From

850

$ / PERSON
Magical 7 Days Egypt Tour to Cairo, Nile Cruise & Alexandria It's a very rare occurrence when you get the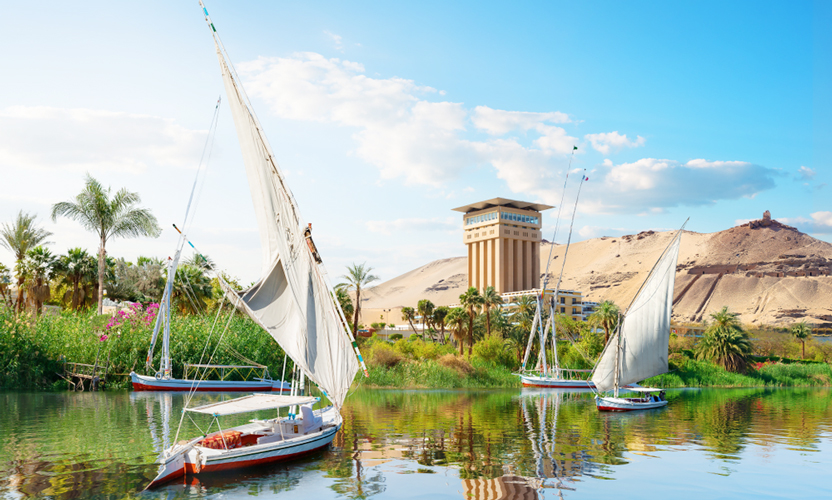 From

799

$ / PERSON
Splendid 6 Days Cairo, Luxor, Aswan & Abu Simbel Tour Don't miss the chance to spend a magical 6 days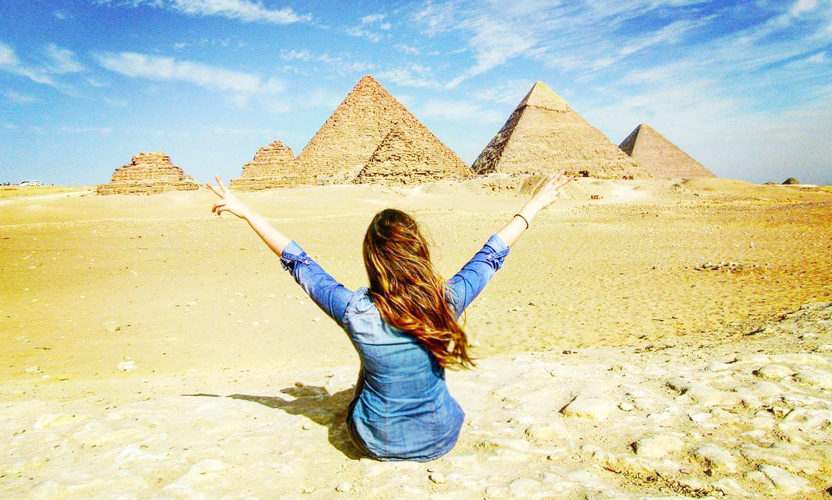 From

1550

$ / PERSON
15 Days Egypt Tour "The Tour of  A Lifetime" Embark on a fantastic journey to the land of Pharaohs through 15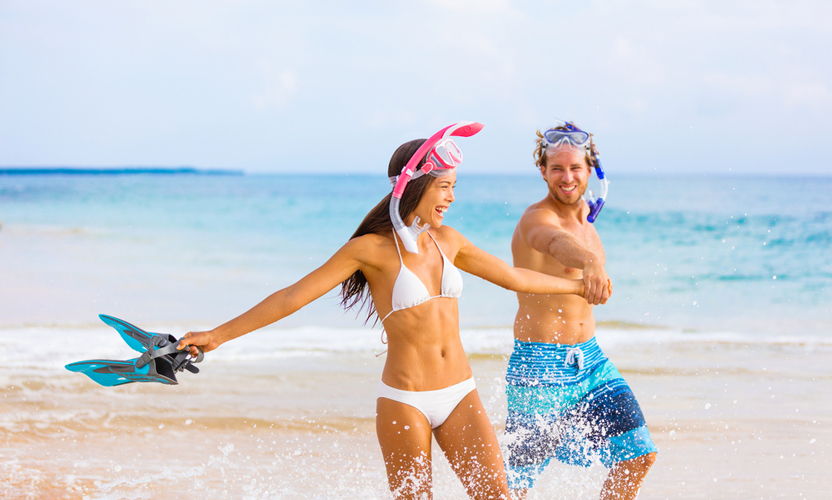 From

1325

$ / PERSON
Magical 12 Days Egypt Tour Cairo, Nile Cruise & Hurghada Vacation Discover Egypt from a new style through our 12 days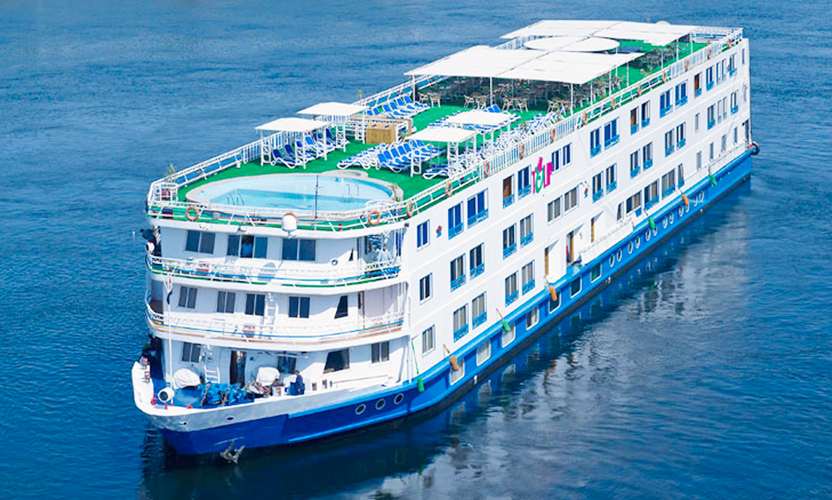 From

675

$ / PERSON
Wonderful 7 Night Nile Cruise from Luxor to Aswan Enjoy a vacation Onboard a deluxe Nile cruise to explore the ancient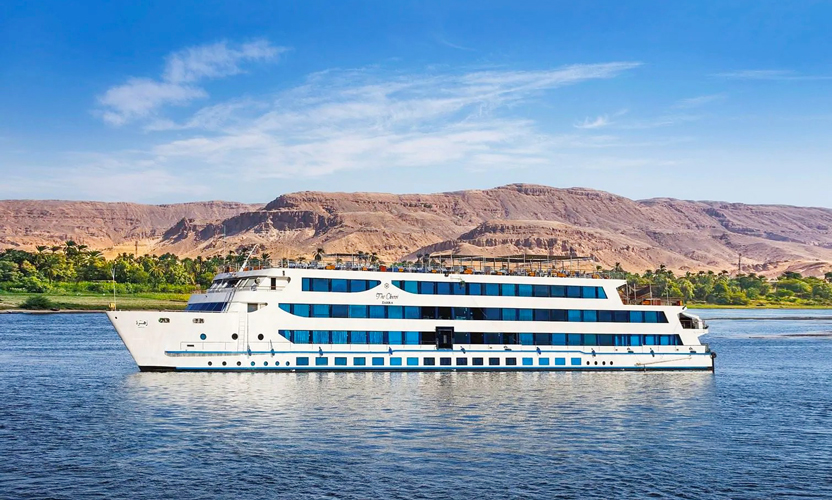 From

475

$ / PERSON
Fancy 5 Days Nile Cruise Luxor to Aswan Take the opportunity to enjoy 5 days Nile cruise Luxor to Aswan
From

925

$ / PERSON
Extrodinerary 10 Days Egypt Tour Cairo, Alexandria & Nile Cruise Change your life routine for 10 days Egypt tour Cairo, Alexandria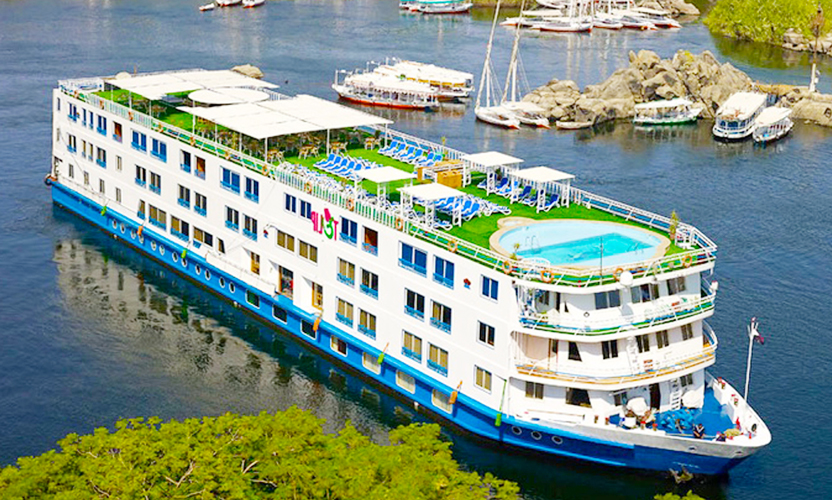 From

675

$ / PERSON
Wonderful 7 Night Nile Cruise Itinerary Aswan to Luxor Board one of our magical Nile cruises and sail through the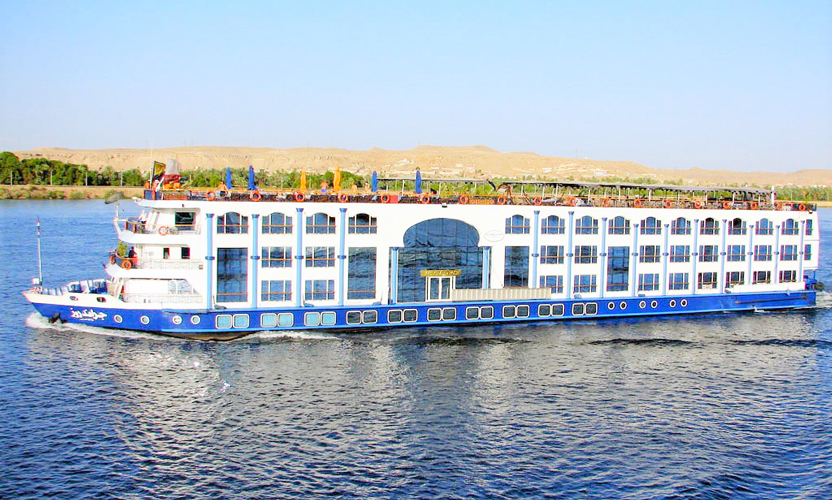 From

485

$ / PERSON
Breathtaking 4 Days Nile Cruise Aswan to Luxor Itinerary Witness the ancient Egyptian landmarks in upper Egypt through our 4 days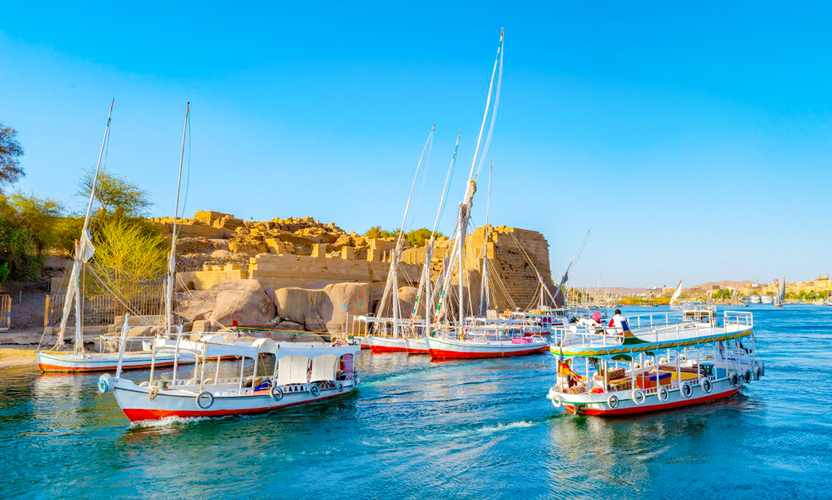 From

899

$ / PERSON
Our 8 Days Egypt Tour Cairo and Nile Cruise Package Your Dream Vacation Fantastic experience cover the most famous tourist attractions in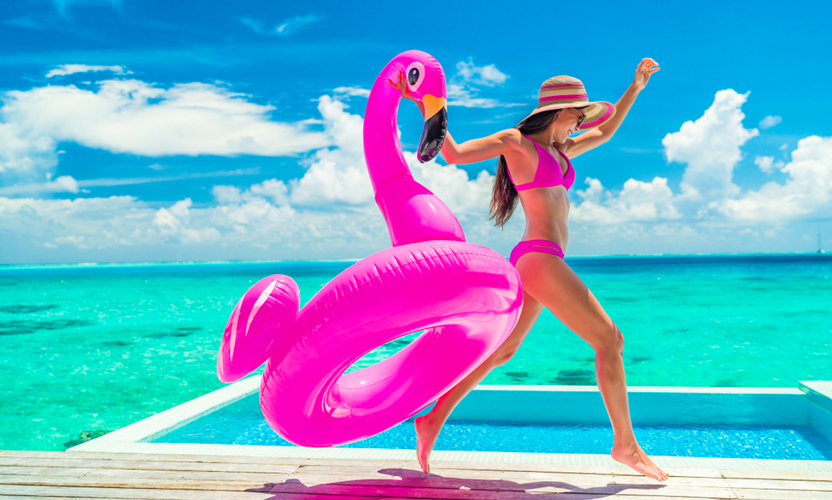 From

725

$ / PERSON
Extraordinary 7 Days Cairo, Luxor & Hurghada Holiday Live the true adventure that you always dream of and spend a
From

750

$ / PERSON
Enjoy 6 Days Cairo, Luxor & Aswan Tour Package A wonderful 6 Days in Egypt itinerary to enjoy Cairo, Luxor &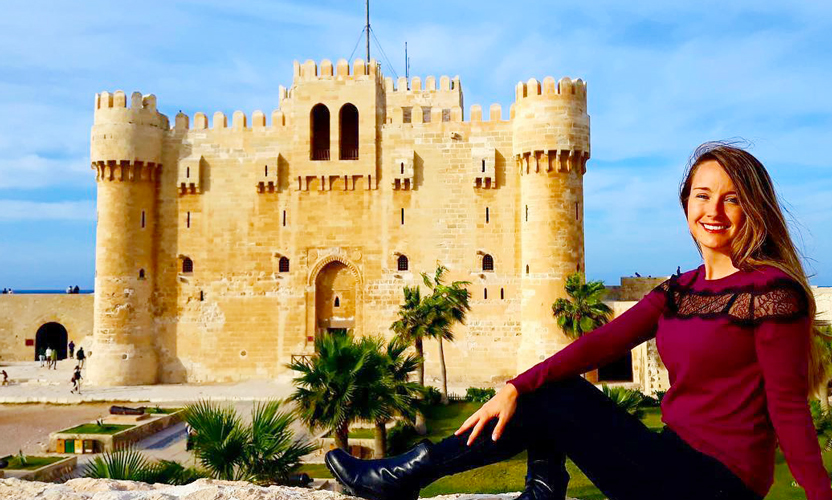 From

375

$ / PERSON
Breathtaking 5 Days Cairo & Alexandria Tour Package Our 5 days Cairo & Alexandria tour package covers the main attractions in the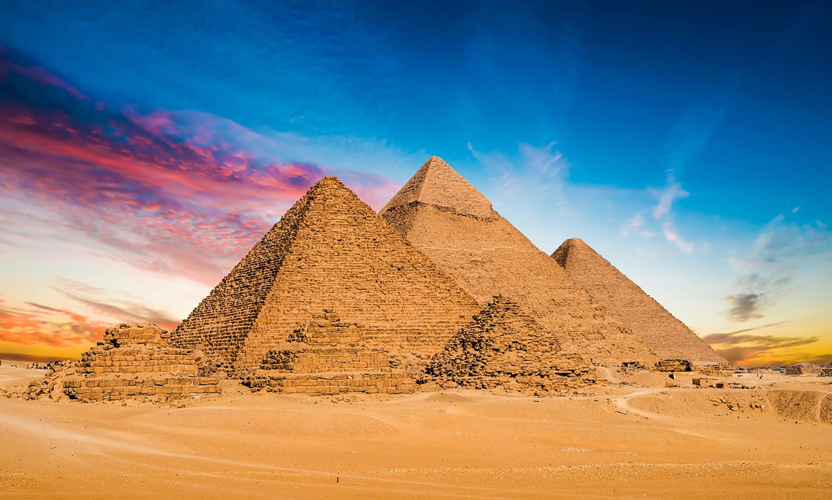 From

325

$ / PERSON
Breathtaking 4 Days in Cairo Egypt Enjoy a fantastic 4 Days in Cairo Egypt joined by a private tour guide
∘ Discvoer More Aout Egypt
Need to know more information about Egypt before traveling from Oman, here we are provide the entire information about best places in Egypt, best time to visit Egypt and mush more.
What You Can Visit Through Our Egypt Tour Packages from Oman!!
While being in Oman, you can spend a terrific vacation that you have always dreamed of while booking one of our Egypt tour packages from Oman that will allow you to visit some of the most astonishing landmarks in Egypt which were left by the great ancient Egyptian Pharaohs & Rulers and these attractions and landmarks exist on different Egyptian cities and here is a short description about each city with the most remarkable landmarks that you shouldn't miss while being in the land of Pharaohs:
First: Cairo City "The Capital of Egypt"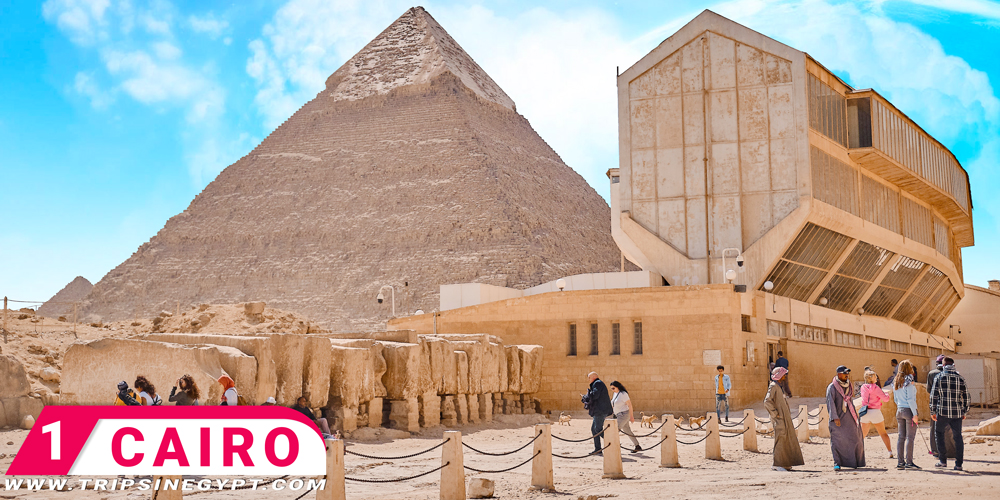 It gained the title of "The City of a Thousand Minarets" as it has a large amount of Islamic attractions in its old part in addition to the fact that it is considered the largest capital in Africa and this gave the city a state that made it unparallel to any other Egyptian city. Among the most notable highlights in Cairo that can't be missed, there are Giza Pyramids Complex, where there are the three majestic pyramids of Khufu, Khafre, and Menquare, the mythical statue of Sphinx, the Valley temple, and you can't also miss a visit to Saqqara Step Pyramid & Memphis City which has been the first Capital of ancient Egypt. In Cairo, you will find the incredible Egyptian Museum, and soon, you will find the Grand Egyptian Museum that is going to be a leap in the modern world of construction. There tourists can find a huge number of items that the ancient Egyptians used to have during their life and they even used to be buried with them for the afterlife. While being in Cairo, you can also head to some Coptic & Islamic landmarks including the amazing Hanging Church, the breathtaking Salah El Din Citadel & Mohamed Ali Mosque, the splendid Khan El-Khalili Bazaar, and many other attractions that van never be missed while being in the beautiful city of Cairo.
Second: Luxor City " The City of Ancient Thebes"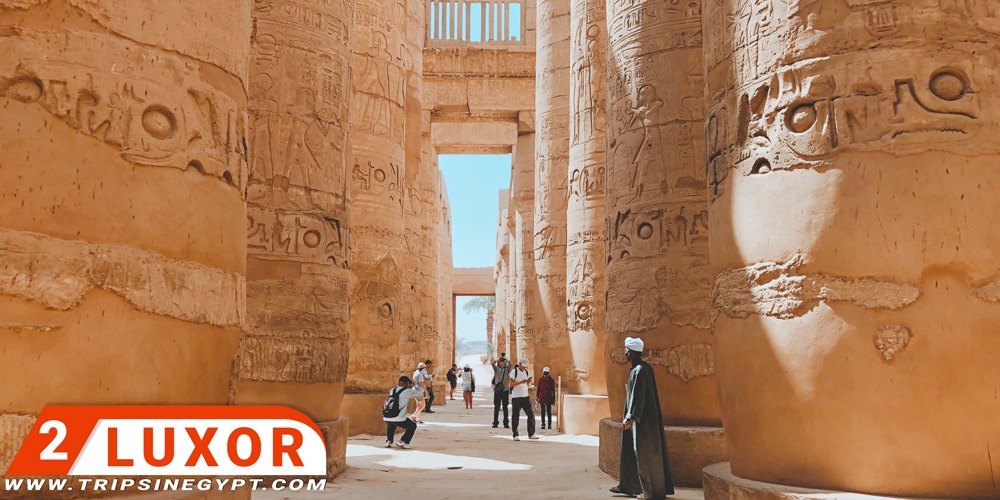 Knock the doors of the past and open the gates to all that is great & unique through heading to Luxor City that was built in the same location of the ancient capital "Thebes" and of course this was the starting point of gaining its fame. Luxor's east and west banks include a wide variety of attractions but most notably its temples. Luxor has more than one third of the world's monuments and throughout our tours, you will be able to discover all about its majestic attractions including its Karnak & Luxor Temples. Karnak Temple for example is the second most visited attraction in the world because of the fact that more than 30 pharaohs have contributed in its construction and its columns are about 3200 years old. Luxor Temple is also a great one that was mainly used for religious issues and it is famous for the massive statues of king Ramesses II and surly, you shouldn't miss a visit top such a fascinating temple at night to witness its great celebration and to take some panoramic photos there.
Among the other fabulous attractions that can be found in Luxor west bank, there are the great Valley of the Kings, the site where a lot of the ancient Egyptian Pharaohs and their families were buried, Colossi of Memnon, the last remains of Amenhotep III's complex,  and the Panoramic temple of Queen Hatshepsut.
Thirds: Aswan City "The Nubian Village"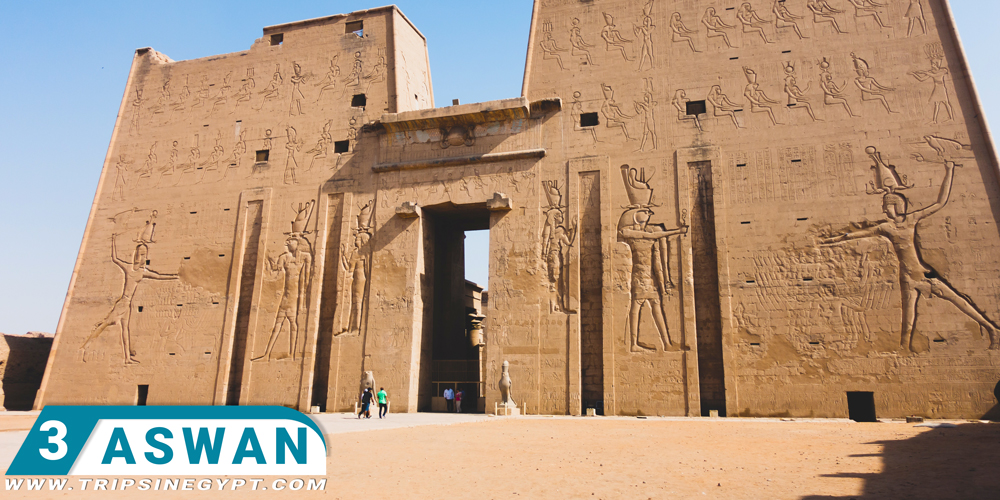 This amazing Nubian Village can't be missed during your Egypt tours from Oman because of 2 reasons. First of all, it has a lot of the best tourist destinations in Egypt and its people are very generous and will assist you with all pleasure to know all about their culture and their amazing traditions. Among the best attractions in Aswan, you can visit Aswan High Dam, the amazing modern Egyptian achievement that took more than 10 years to be built with the help of the UNECO, the Unfinished Obelisk that was supposed to be the largest Obelisk to be built by a man and it was constructed by Queen Hatshepsut who decided to remove it from Karnak Temple after the cracks that happened on its upper part and you will also head to the beautiful Philae Temple that was once dedicated to goddess Isis.
That is not all about Aswan as through booking our Egypt tour packages from Oman, you will be able to visit the majestic Temples of Abu Simbel. This temple was built by the great pharaoh Ramesses II who wanted to celebrate his victory in the battle of Kadesh and to celebrate his deep affection to his beautiful wife Nefertari so he constructed his great temple in Abu Simbel that is known for the amazing celebration of "The Sun Festival" and he constructed the smaller one for his wife. Between Luxor & Aswan, you can visit the amazing temples of Kom Ombo & Edfu that were dedicated to the ancient deities in Egypt.
That is not all as we offer a special opportunity for our special guests who seek to have a luxury sophisticated adventure in Egypt which is Egypt nile cruise packages for 5 or 4 Days between Luxor & Aswan. Your accommodation will be all inclusive and you will enjoy a lot while joining your private tour guide to witness the glory of all of the remarkable attractions which we mentioned.
Fourth: Alexandria City "The Bride of The Mediterranean"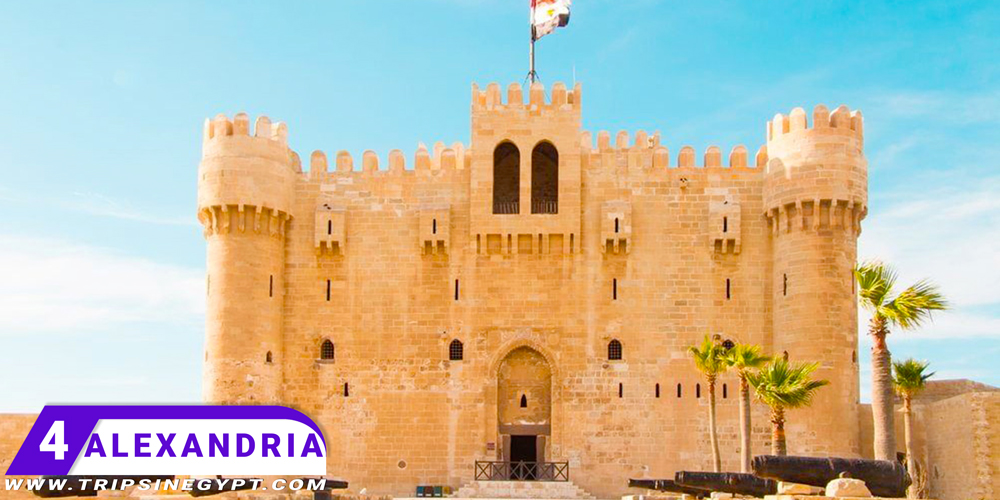 It has a famous name which is "The Bride of the Mediterranean Sea" because of its amazing beauty as it offers you the chance of discovering both the beach & some of the best tourist attractions in Egypt. You can visit with your private tour guide the superb Catacombs of Kom El Shoqafa, Pompey's Pillar, the splendid Quaitbay Citadel, and there is no doubt, you will find Alexandria Library, the amazing place where there is a copy from every published book in the world. You will discover a lot about the Egyptian culture & civilization while heading to such a gorgeous city and all of what you need is a day tour to discover it from Cairo.
Fifth: Red Sea "Hurghada and Sharm El Sheikh"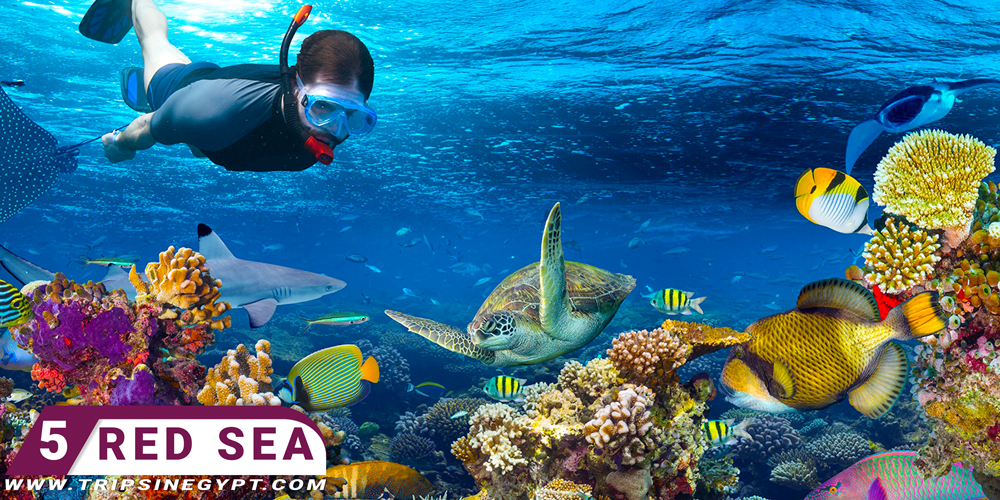 The most interesting way to discover the beauty of the Egyptian beaches is through heading to Hurghada or Sharm El-Sheikh to enjoy the mesmerizing view of the beach, relax, meditate, plus having the opportunity to do some interesting activities including Snorkeling, Scuba Diving, diving, swimming, and a lot of other amazing activities that can't be missed with through our Egypt tour packages from Oman.
What to Pack with You During Your Egypt Tours from Oman??
There are many things that may come to your mind when you decide to book oen of Egypt tour packages from Oman, and one of the most important things is what should you pack with you from your country to visit Egypt!! There are priorities in the things that you should bring with you as you don't need to pay an extra charge for extra luggage and here is a list of the most important items that you should bring with you:
1- Bring your Sunglasses & a brimmed hat.
2- Get with you some lightweight cotton or linen clothes plus a pair of shorts, swimsuit, socks, and underwear and of course if you decided to visit Egypt in winter, then you should replace those clothes with a jacket, sweater, and jeans.
3- Bring with you a pair of comfortable walking shoes so that you can tour around the ancient Egyptian archeological sites.
4- Bring your sunblock to protect your skin from the heat of the sun in summer.
5- Bring your Passport and it should be valid for at least 6 months.
6- Don't forget to bring your camera to take some panoramic Photos in Egypt.
7- There is no need to carry extra toiletries or bottles of water as there are plenty of those items in Egypt and they are cheap too.
8- Bring your medicine with you with the prescriptions from your doctor so that you don't face any problem at the airport.
Why Should You Choose Us for Your Egypt Tour Packages from Oman??
"Trips in Egypt" travel agency is specialized in tours to Egypt and that is how we came with our name. We customize different Egypt vacation packages and day tours that fit everyone's taste and budget. Our main target is to let you explore the best attractions in Egypt and to recommend us to others so your satisfaction is all that really matters. When our guests tried our services and our tours, they showed a lot of gratification and that is why we decided to work on ourselves and to do much better work to get the appeal of all of our guests and that is why they call us professionals in all of our customized tours. We choose the best 5* Hotels in Egypt and we keep improving our services throughout the feedback that we get from our invaluable customers to be in charge.